How this Macao designer helps brands tell their stories in eye-catching new ways
How this Macao designer helps brands tell their stories in eye-catching new ways

Link copied
Lam Ieong Kun of Indego Design has made a name for himself by creating compelling visuals for big names like Nike and Mandarin Oriental, and traditional noodle houses, too.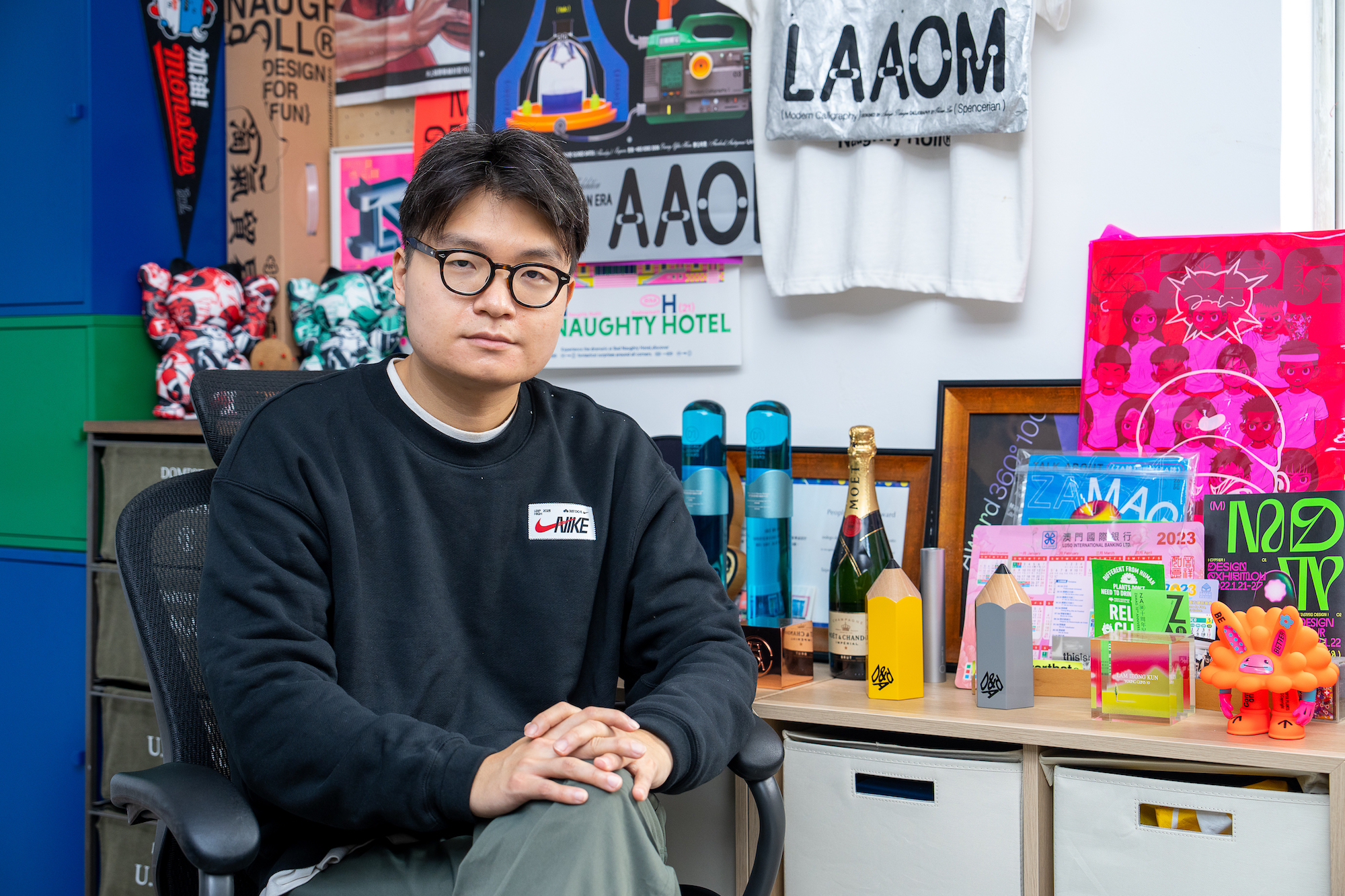 Some people owe their life choices to an idol – someone they've admired for years. For Macao-born graphic designer Lam Ieong Kun, that person is his grandfather.
Lam's grandfather, Lam Long Sao, is an award-winning artist who started his career as a stone mason, carving epithets on headstones. In his 20s, Lam Long Sao taught himself traditional Chinese painting and calligraphy, and he's still creating new works at 82. 
Inspired by his grandfather, Lam keeps one of his paintings in his office – a colourful piece with flowers and a chicken in the centre. "It reminds me that I should also do the same – remain productive and creative," Lam says. 
As a child, Lam started his artistic career by scribbling on his home's walls. His mum still jokes about those "masterpieces". These days, the 32-year-old specialises in creating bold and often surreal imagery for companies that include Nike, Swatch and Shake Shack. Lam founded his own graphic design company, Indego Design, in 2021 with former university classmate Dan Ferreria. 
"In the past, businesses in Macao would only consider designers from Hong Kong or China," Lam says. "Today, they ask for local designers to suit the local market better."

The only boy in art class
While attending Lou Hau High School (also known as the Macau Workers' Children School), Lam says he was the only boy to sign up for art classes. The other boys joined sports clubs, leaving more creative outlets to the girls, he explains. But Lam wasn't interested in playing soccer or so keen on academics. Drawing is what excited him most, just like his grandfather. 
In 2010, Lam began studying graphic design at Macao Polytechnic University. He says the subject opened "a whole new world" and, unlike secondary school, he was surrounded by like-minded creatives. 
Lam's first job after graduating in 2014 was with the local company Chiii Design. The company had heavy-hitting clients, like MPay, Royal Supermarket, and the designer fashion label Louis Vuitton. It was an excellent experience for Lam, who learned a lot from Chiii's two founders, Mann Lao and Nono Leong. 
"Lao worked in Hong Kong and was good at commercial designs, while Leong worked at the Macao Cultural Affairs Bureau, so he had experience on the cultural side. Chiii Design combines the two types of designs," he says.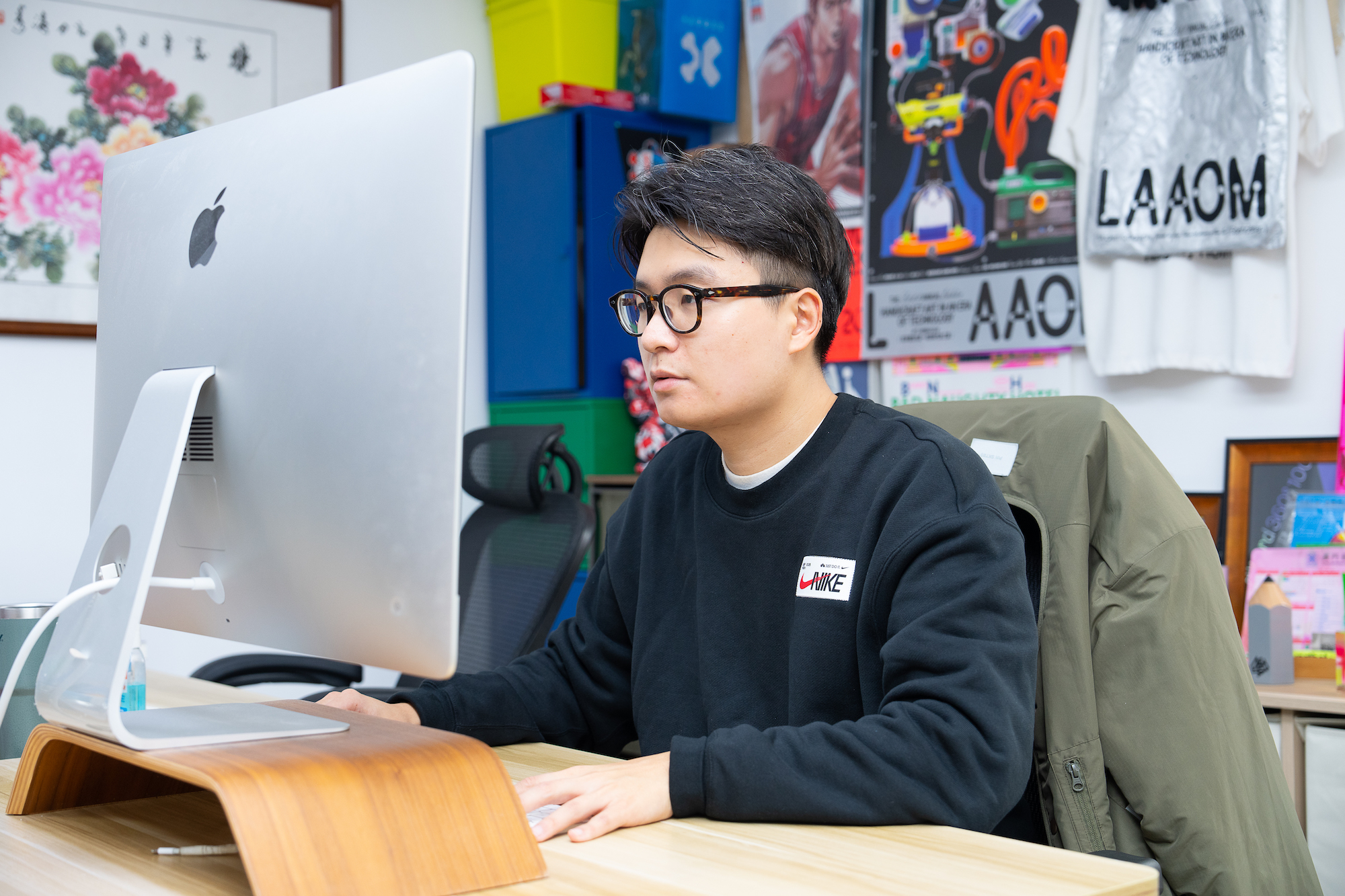 Every project was a new challenge for Lam, plunging him into different industries. He might work for a catering company one week and the next for a retail outlet. From one challenge to the next, he discovered a love for problem-solving.
"You need to do your research and analysis on the respective industry or brand itself, then apply an appropriate strategy to solve their problems," Lam explains. 
As part of his role, he would also work on commercial rebranding projects – when a company wants to change its corporate image and visual assets, such as the logo, website, typefaces, colour palettes, etc. 
An eye-catching rebrand can help businesses gain more traction, modernise outdated designs or appeal to a different market segment. Another common scenario is when a company passes from one generation to the next. The new owner might want to refresh the look to signal a transition without stepping too far from the brand's identity. 
When working with Chiii, Lam got to experience and contribute to every stage of rebranding projects, from liaising with the clients to design execution — it was a great foundation for his career.  
The Japanese years
Eager to push his designs further, Lam quit his job at Chiii and moved to Japan in 2018. "I appreciate [the craftsmanship spirit] so much and wanted to dig deeper into their design and culture," says Lam, who was drawn to the country's famous attention to detail and quality.
Lam sent his CV to several Japanese design companies, imploring them to take him on as an intern – he just wanted to learn from the masters. A month later, he heard from the Tokyo-based company SPREAD, known for merging graphic design with landscape architecture and innovative use of colour.
As a design intern at SPREAD, one of the first projects he worked on was a Christmas advertisement for the American beauty brand Clinique. Lam had to submit ten proposals for the ad – a task of some magnitude – and, much to his relief, met the strict deadline. 
Lam also had an opportunity to see how the company designed the striking pink-and-white striped decor and visual assets for Japan's annual Tsubame-Sanjo Factory Festival, where over 100 metalworking workshops in Niigata Province open their doors to the public to showcase their products, processes and craftsmanship. 
"The festival made me fully aware how a good visual can enhance and optimise the experience of an entire event, solve many identification problems [with the use of informational and directional way-finding visuals] and be very functional," Lam says. "In a good design, the impact does not lie purely in visual enjoyment.
Bringing lessons back to Macao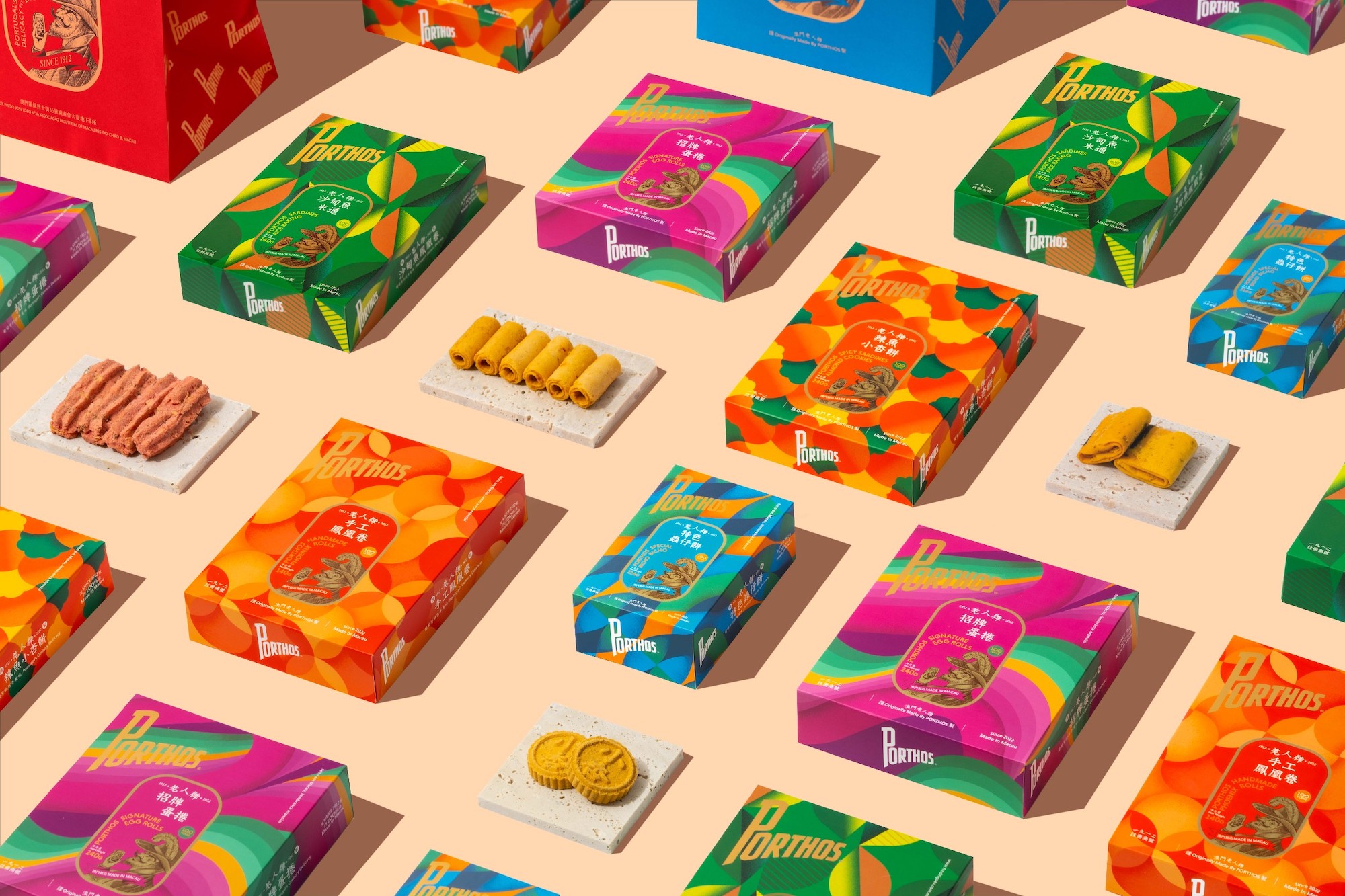 After three years in Japan, Lam returned to Macao to co-found Indego Design with Ferreira. The company now has seven staff members, which is the right size for its vision and values. 
"We want to keep Indego small to maintain the quality of our production," says Lam. "That way, we can weigh our capabilities and choose which projects we want to take on to do our best each time." 
Indego shares its office on Rua Sul Do Patane with a local art toy company, 50% Toy, which has led to fruitful collaborations. Between the two companies, they can tap graphic design, pattern making, marketing, copywriting, illustration and IT-related design services.
[See more: These Macao creatives are changing the way the city views toys]
"I enjoy sharing the office with them because we are friends and partners that help each other to solve problems and share opinions," Lam says of the arrangement. 
Looking back at his varied portfolio of design work, Lam says a recent project for Vah Thai eatery is a favourite. In 2021, Vah Thai – which has been selling Thai boat noodles from its Rua Nova a Guia shop for the past 35 years – was ripe for a rebrand. Lam recreated its entire visual identity, from the menus to the packaging, tableware and interior design – even replacing its original metal facade with textured wood. Inside, he introduced wood panelling and opened the kitchen so diners could watch chefs at work.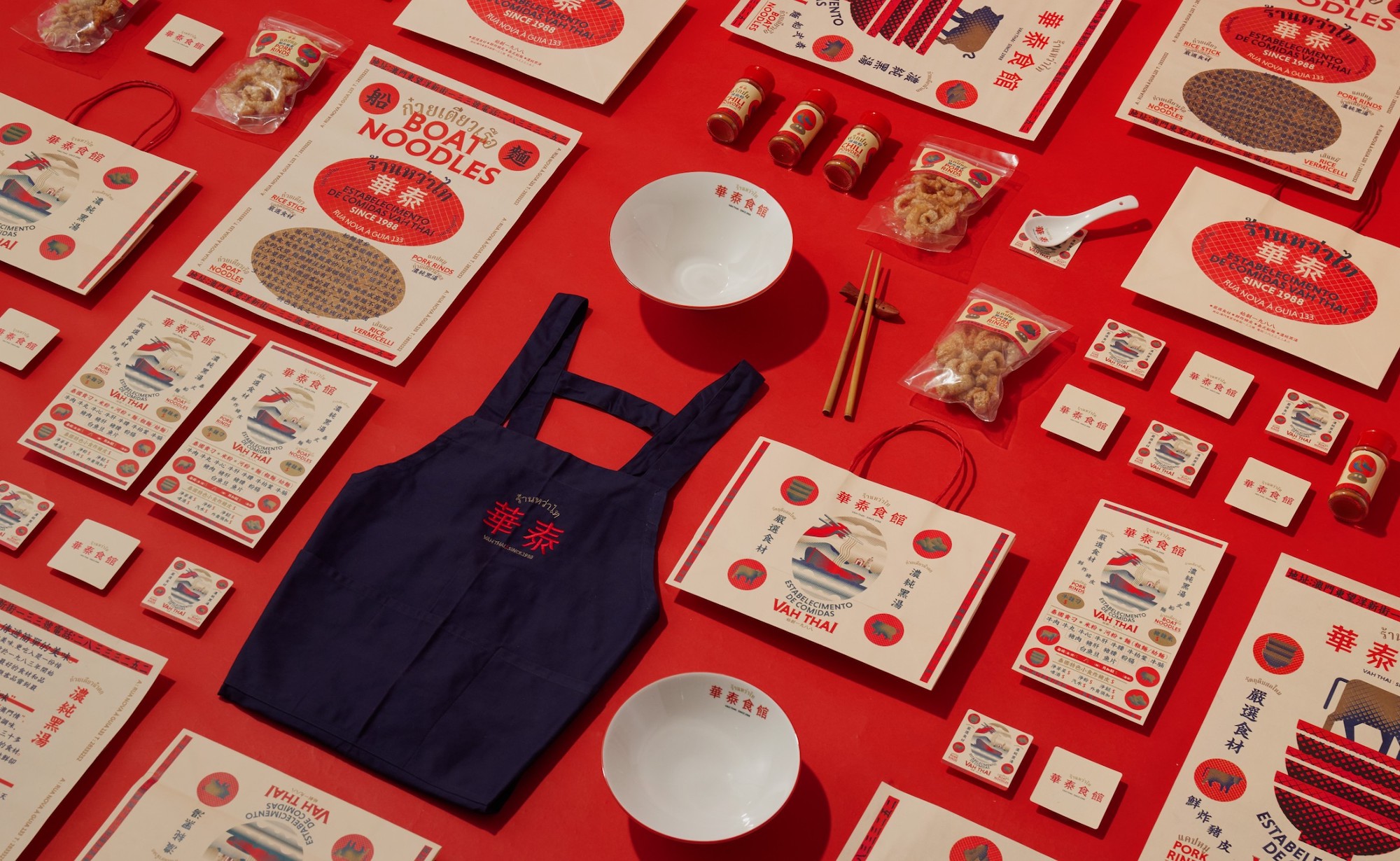 The rebrand took inspiration from the 1980s when the restaurant was founded, says Lam. "It was one of my most memorable experiences – changing old to new – because we got to help them to rebrand and renew everything, from the logo to the marketing materials and the interior and exterior design," he says.
He chose fonts once favoured in the '80s and even used a Risograph (a digital screen printer from the era) to print brand collateral. Risographs were a popular way to print vibrantly coloured posters and comics back then, and Lam was the first to use the machine in Macao. In addition to Indego, Lam runs Naughty Roll – a graphic design and publishing company specialising in Risograph prints.
For Vah Thai's imagery, he incorporated aspects of Chinese and Thai culture to communicate the restaurant's 30-year history, as well as visuals of signature ingredients and stories relayed by the owner.
That year, 2021, was a big one for Indego. The Mandarin Oriental, Macau, also commissioned Lam to create designs for its Mid-Autumn Festival mooncake boxes and gave the team carte blanche within a lunar theme. Indego developed a psychedelic city-meets-circus aesthetic with a playful palette of purple, orange and green. The concept, which they named "Far Side of the Moon", takes inspiration from lunar exploration and outlandish possibilities, adds Lam.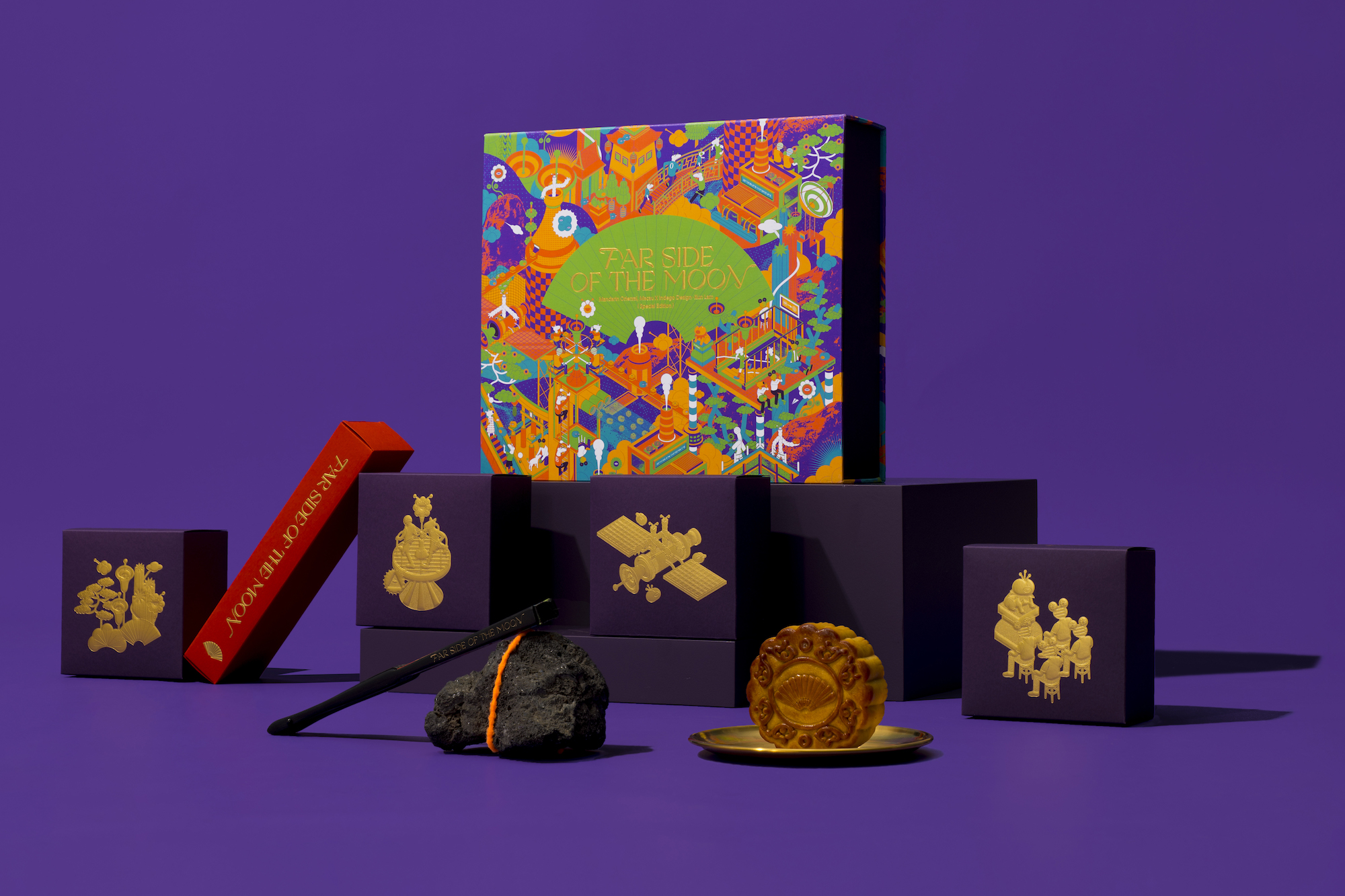 "What we see of the moon is only the surface or one side. No one really knows what's behind it – it's mysterious. So, we used different colours and patterns to show the possibilities. And in doing so, we showed a completely different image of the Mandarin Oriental."
[See more: Mid-Autumn Festival: Illuminating the origin story of the ancient celebration]
The surreal boxes earned Lam the prestigious "D&AD Yellow Pencil" for "outstanding work  that achieves true creative excellence" from the D&AD Awards – considered the Oscars of the design and advertising world.
A dream come true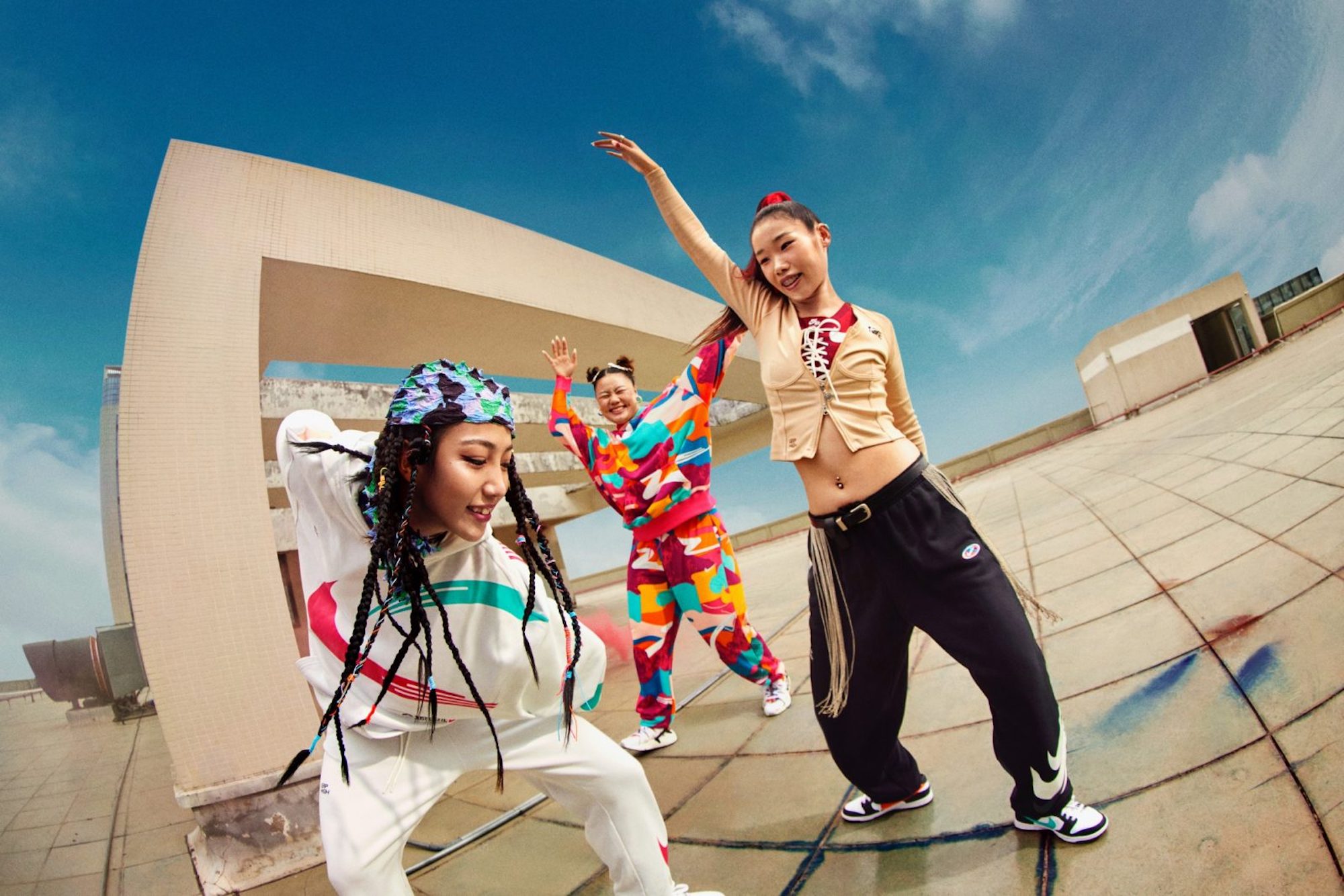 Later that year, Lam landed his dream client – Nike – entirely out of the blue. Nike China, the sportswear company's Chinese subsidiary, asked Indego to create graphic elements for the Year of the Rabbit over a year in advance. 
Nike had been his go-to sportswear brand since he was a kid, and until the first conference call, Lam couldn't believe the partnership was real. "Every video call made us nervous, but we put 100 percent of ourselves into the project," he says.
Lam veered away from actual rabbits. "Too obvious," he says. Instead, he incorporated Chinese brush painting, mountains, and pine trees with dynamic, festive elements. Nike's signature swoosh lent itself to an abstract rabbit on the move – leaping ahead, improving year after year. 
Ultimately, Lam's vibrant graphic print ended up on Nike Air Force 1, Nike ACG Locate, and Nike Air Max shoes, and two sportswear ensembles.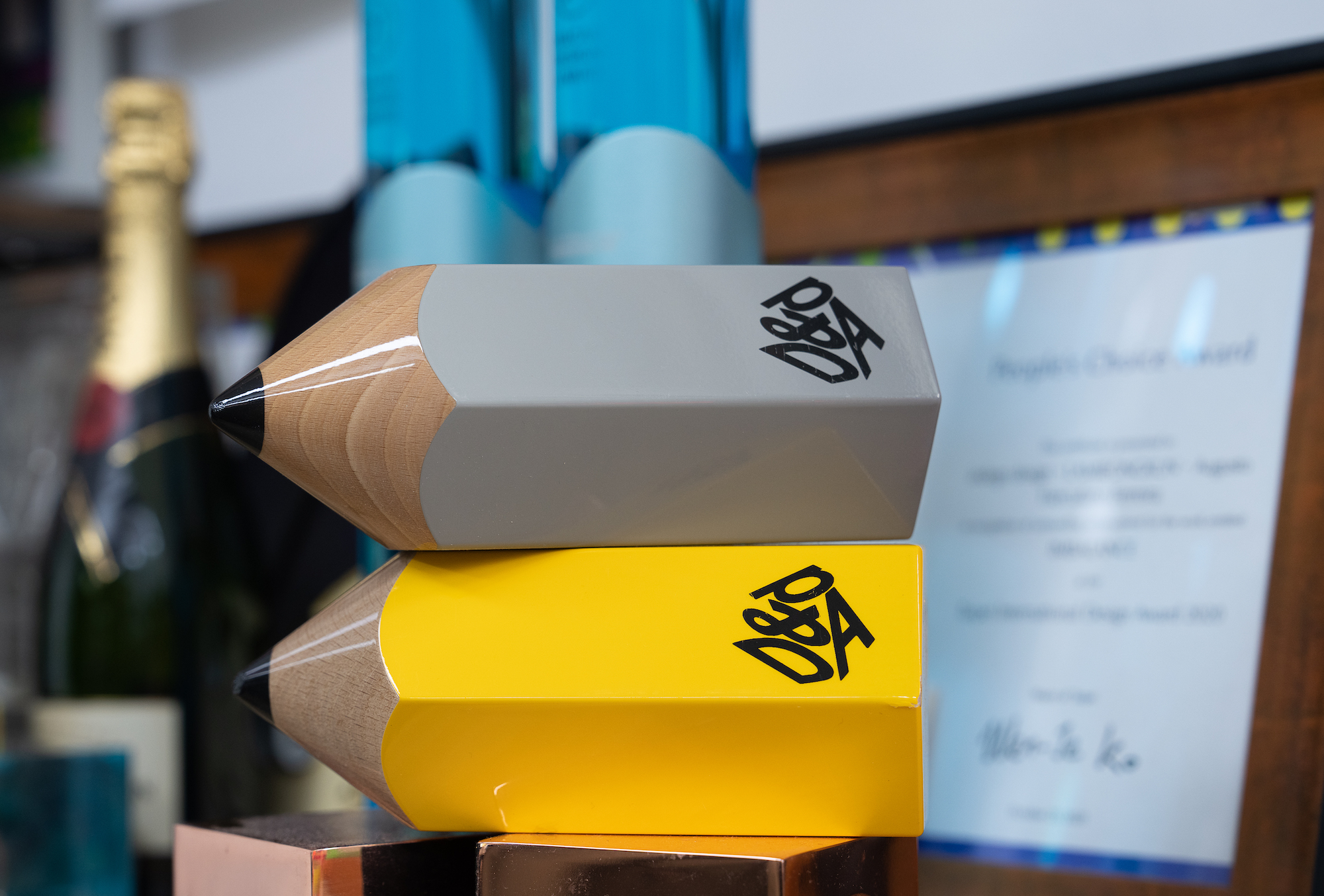 Lam, who lives in Macao with his wife and daughter, welcomes the momentum behind his work. While he loves his profession, he says that "being a designer can be a stressful job" – and one that requires him to sit and focus for long periods. In 2014, he set a goal to start running to improve his health. 
"I was out of breath after a few minutes," Lam says after his first run. Instead of quitting, it motivated him to take action, and he's been training every day since.
He ran a half marathon in 2015 and challenged himself to take on the Tokyo Marathon in 2016. "The local atmosphere and scenery were amazing," he says. "That picture is still very vivid in my memory."
Lam's passion for running, just like his dedication to design, reflects a personal philosophy guiding Lam daily. According to Lam, the secret to success in life or work is not something as clichéd as "giving it your all".
"You can give your all, but sometimes the results will disappoint you," he says. Instead, success is about continuous self-improvement – a lesson he learned from his grandfather, who "always challenges himself to create different things".
"Every time I see my grandfather, he encourages me never to stop working for everything I want in life." 
— With reporting by Mani Fong