'I think I was born a musician': Stacey Kent is returning to Macao
'I think I was born a musician': Stacey Kent is returning to Macao

Link copied
The Grammy-nominated jazz singer spoke with Macao News about her two life-long loves: music and literature.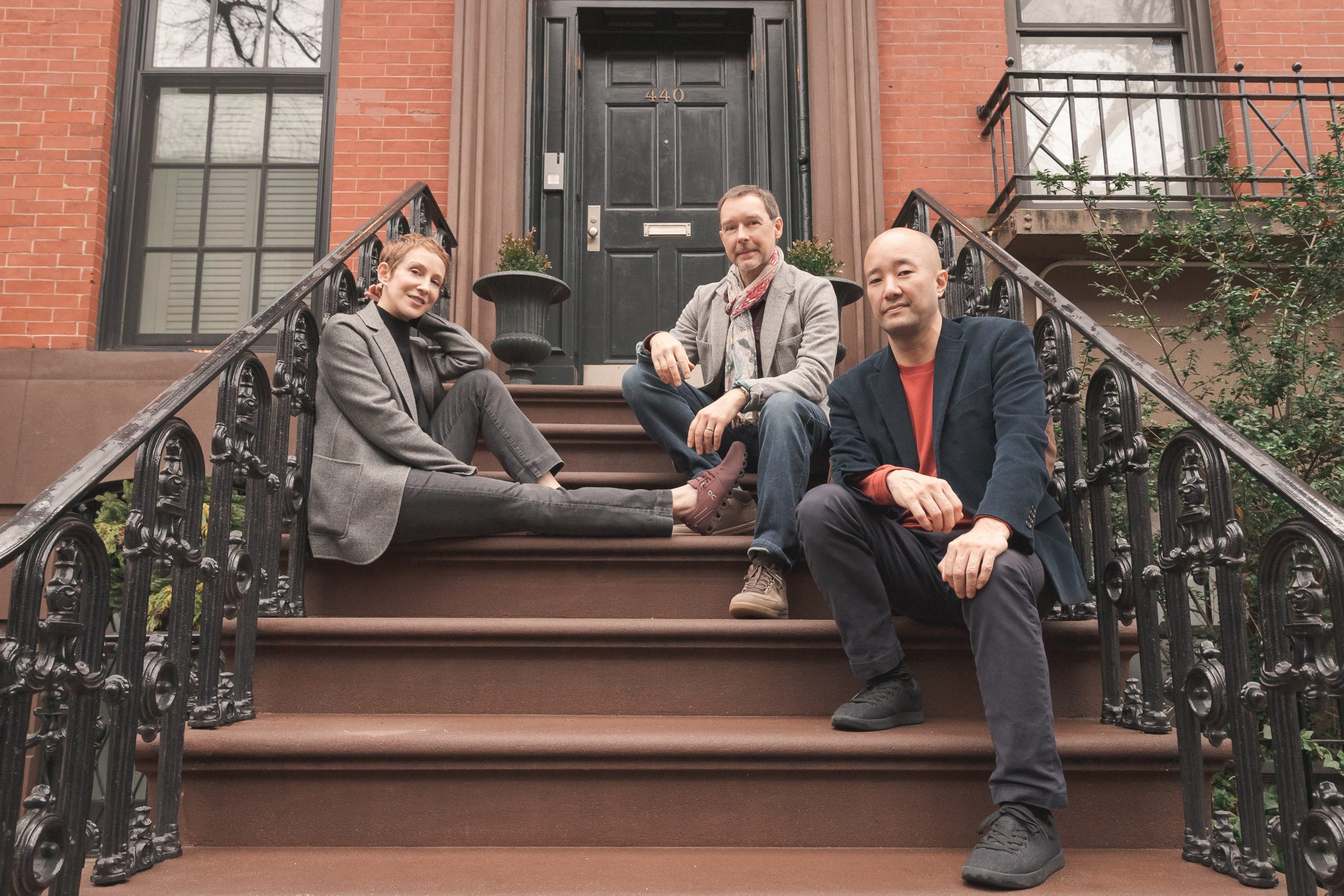 In the modern jazz universe, the American singer Stacey Kent is among the stars. Her soulful sound melds music composed by her saxophonist husband, Jim Tomlinson, and – often – lyrics written by their friend, the Nobel Prize-winning novelist Kazuo Ishiguro. One of these songs, on Kent's latest album Songs from Other Places, is about a couple on an apparently unsuccessful mission to dance the tango in Macao. 
"I'm not saying that you lied," Kent sings, indignantly. "But it was definitely implied, there would be tango in Macao!" These lyrics, along with others penned by Japan-born, UK-based Ishiguro, are set to appear in an illustrated book next year, titled The Summer We Crossed Europe in the Rain: Lyrics for Stacey Kent.
Songs from Other Places, meanwhile, was a project in collaboration with American pianist Art Hirahara, pulled together during a pandemic-induced lockdown in 2021. Its tracks' theme? Wanderlust.
[See more: Five concerts at the Macao International Music Festival that you won't want to miss]
Now back on tour, Kent – who is fluent in Portuguese, French, Italian and German, as well as her native English – has another chance to find tango in the SAR soon. On 29 October, she will perform at the Venetian Theatre as part of the Macao International Music Festival (MIMF). 
During her three-decade long career, Kent has released more than a dozen albums and amassed many awards. Earlier this year, she won the prestigious Prix Ella Fitzgerald at Montreal's annual jazz festival. The award recognises outstanding vocalists with major international impact. Kent's best-known album, the platinum-selling Breakfast On The Morning Tram, earned her a Grammy nomination in 2009. Ishiguro wrote four of its songs.
The author has praised Kent as "a singer to match the greats of the past, with an unusual power to hold your attention and control your emotions from the first note."
Macao News recently caught up with the diva to talk about her own literary background, what it's like working with her husband and Ishiguro, singing in Macao, and her life-long love of music.
As a musician, what motivates you?
This never-ending desire to be transported by music and to share that feeling, to share that voyage. There are always new things to discover, but also songs to return to – they're like reuniting with old friends.
I think I was born a musician. I knew even in my tiniest, earliest days that music fueled me. My mother used to play the piano and, when I was a little girl, I have these vivid memories of sitting under the piano and listening to her play Chopin – I was moved to tears. I'd cry at the harmony, at the movement that I was hearing. It was just so beautiful.
However, you initially considered becoming an academic – right?
It's true. I was on a different path, studying languages and literature, and poetry. At Sarah Lawrence – my small liberal arts college in New York – so many of my professors had themselves been students there once upon a time, and I thought I'd like to follow in their footsteps. I wanted to go back and teach, because I love to share and communicate. There's a lot of joy in that. Teaching, funnily enough, has that in common with what I do now. 
But I'd always sung on the side [of my studies]. It was a very important part of my life, to go home after school and put on my music, sing along, sing with my sister – music was always present.
Is literature still a passion? And how does it intersect with your music, if at all?
Yes, literature is still very much my passion and that has never gone away. I feel that there is absolutely an intersection between what I do, as a performer on stage, and my love of literature. Literature is about humanity and the human condition and so is making music. They both bring the audience along on a journey.
Because I grew up really engaged in literature, poetry and language, I am a word person – so lyrics are probably my focal point as a musician. All elements [of music] are important: the melody, the harmony, the groove, the rhythm … but for me, the literary and storytelling sides of it are where I am most engaged.
Working so closely with a Nobel Prize-winning novelist must be very special for you. How did your collaboration with Kazuo Ishiguro come about? 
Working with Kazuo Ishiguro is one of my favourite things to do on the planet. We were friends for a bunch of years before we started collaborating on songs. For people who don't know the original story, Ishiguro played one of my songs on a BBC show called Desert Island Discs [which aired in 2002]. I hadn't known he was a fan of my music – I found that out through that radio show – but I was already a fan of his novels. I had read three by that point. 
Now when we look back, we think, 'Naturally we were going to become friends when we finally met'.
What's it like working with Kazuo Ishiguro and your husband, Jim Tomlinson?
Making music with people is about great dialogue and good chemistry – in the same way all relationships are about this off-stage too. 
I consider myself very lucky to work alongside my husband. Not only do I have so much respect for him as a musician and trust in him, we have a very profound understanding that makes it very easy to work together. 
Ishiguro – we call him Ish – is also an incredible person to work with. His ideas are so creative. He and Jim bounce ideas back and forth and I love being in meetings with them. They're funny and they're profound. They're silly and they're sad. They're all the emotions and it's a real privilege to get to be a part of this collaboration. 
They're not only two super talented people, but they have me in their heads as they're conceiving their ideas. These truly are the most beautiful of the relationships I've had the opportunity to develop in my years as a musician.
What's the story behind your song Tango in Macao? 
Tango in Macao is a love song that has a frustrating component and yet the protagonist is holding on to hope that things will come good.
The story behind Tango in Macao is that Ish wrote its lyrics and presented them to us. Although we have general conversations about what kind of songs we'd like to collaborate on, they're very general in terms of emotional content. 
Basically, Ishiguro goes away and writes the lyrics. He sends them over to us and I read them aloud to Jim. Jim says he sort of hears the song coming out during my delivery, without any melody. He hears it in the scansion, then goes and writes the song.
We had no idea Ish was going to write a song about Macao. But if you look at all of his novels and his songs, the essence of what he wants to say doesn't necessarily have anything to do with the place that he puts you in. The hopes, the fears, the heartbreak, the trepidation… all the emotions you find in those words, the story doesn't matter where you're anchored. 
What he writes can be literal, it can be metaphorical, it can be figurative, it can be surreal. Then Jim writes the song to accompany it so beautifully, all those emotions are conveyed in the composition as well.
Tell us about the album Songs from Other Places and the experience of collaborating with jazz composer Art Hirahara.
Songs from other places was a record that Jim, Art and I wanted to make for a long time. We didn't know what it was called and we didn't know exactly what it was going to be about, but we had been talking about this record as a trio for probably two decades. 
When I perform this live with Jim and Art, and I stand in the middle of the piano and saxophone, there's so many harmonics, so much sound that comes from the two instruments, I feel like I am in a whole orchestra. It's a very intense and rich experience.
You're currently on a worldwide tour. What are your thoughts on performing in Asia?
We usually come to Asia once a year, to one country or another, or a few countries. To visit these countries far away is magnificent; truths that are far from mine and yet you realise that people are all the same. Geographically speaking, they are just beautiful. We've had magnificent trips and memories. 
How do you feel about returning to Macao, with Tango in Macao?
I cannot wait to perform this song in the city. Last time I was there, the song hadn't been written yet. So, this will be our first time in Macao with this song in the repertoire. I've been waiting a long time to perform this for people in Macao; it will be a real thrill. 
This will be my third time in Macao and we've explored a little bit each time. I sure do hope that we get a chance to have a little exploration once again. 
Who does Stacey Kent listen to? 
My taste in music is extremely varied. I listen to a lot of classical music, a lot of music from my own country, a lot of music from other countries. World music. The list is too long to mention – I do a lot of bouncing and a lot of discovering. Music is what delights me.
I listen to the playlists that my sister makes for me, she loves music and always introduces me to new things. 
Can you tell us about upcoming projects, and what you're looking forward to, professionally?
Summer Me Winter Me is our new album, coming out on November 10th. Although the project we're sharing and performing on the current tour is Songs From Other Places, we'll also add some songs from Summer Me Winter Me to the programme. Jim and Art are on that record, too, along with Tom Hubbard and Anthony Pinciotti. 
There are probably collaborations that I could name to you, things that we've planned for because we're constantly thinking about what records we're going to make next. We're still hungry to make music. But the bottom line is: I am looking to be the best singer that I can and I am still working on my singing. I want to be a better singer in five years than I am today, in the same way that I am a better singer today than I was five years ago. 
The wonderful thing about being a musician is you keep working at it and you just keep growing. There's always room to grow and I hope to do that for as long as I am around. 
---
Get your tickets to Stacey Kent's upcoming concert at the Venetian Theatre on 29 October here. Kent will also be giving a talk on literature and jazz while in the city.