'It's not an exclusive thing.' Celebrating St. Patrick's Day in Macao and Hong Kong
'It's not an exclusive thing.' Celebrating St. Patrick's Day in Macao and Hong Kong

Link copied
Friday is St. Patrick's Day. Whichever side of the estuary you find yourself, here's how to do it right.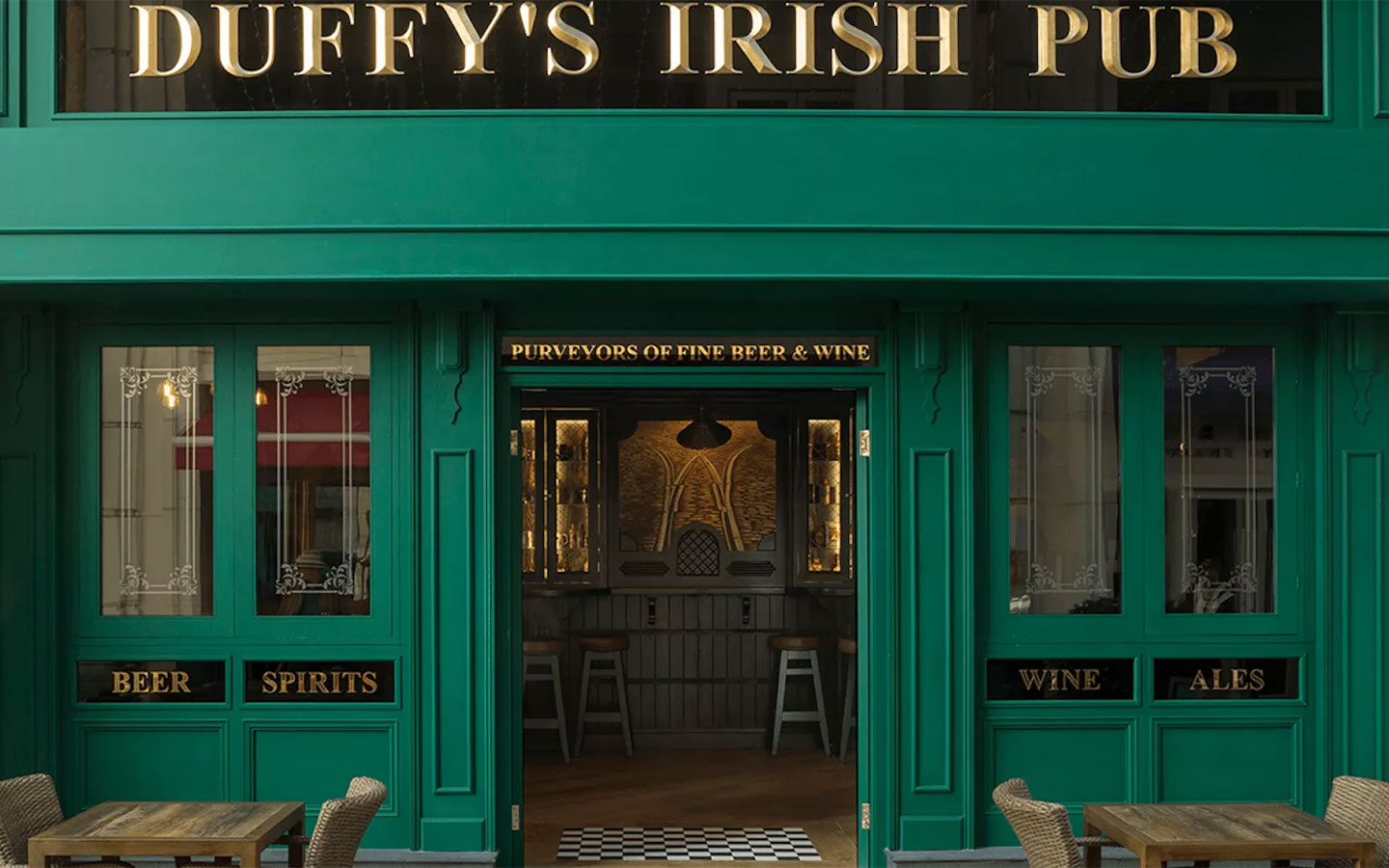 Macao's Irish population may be small but it just might hold a record.
According to Irish news website the Journal, the county of Mayo has the greatest number of pubs per head of population in Ireland, with its population of just over 130,500 having 373 pubs to choose from – or roughly one for every 350 people.
The Irish of Macao can do better than that.
Although there is a strong historic connection between Macao and Irish members of the Catholic Jesuit order, the current Irish population is miniscule.
A 2018 article in the Irish Times put the number of Irish living in the territory at "about 50." Niall Murray, chairman of the Irish Chamber of Commerce of Macau, thinks the pandemic shrank that number to "probably about a dozen, or a little bit more than that, and of those a lot are children".
There are three drinking establishments in Macao that claim Irish inspiration, connection or ownership: Duffy's at the Broadway dining complex; McSorley's at the Venetian; and the Prem1er in Taipa. (The Prem1er is owned by Murray and his Mongolian wife.)
If you go by the headcount in the Irish Times, that's roughly one pub for every 17 Irish. Go with Murray's guesstimate, however, and you've got about one pub for every four.
Now that's a superlative worth drinking to this Friday, which happens to be the most Irish of festivals – St. Patrick's Day.
Across the estuary
The Irish community in Hong Kong is of course much bigger, numbering some 6,000 people. 
Ten pre-war governors of Hong Kong were Irish, or had Irish connections, and the city abounds in Irish placenames – from Connaught Place to Kennedy Road. Even Hong Kong's official flower, Bauhinia blakeana, is named after an Irishman, Sir Henry Blake, who governed Hong Kong in the 1880s.
Unsurprisingly, Hong Kong offers a lot more to do on St. Patrick's Day. In fact, the festivities already began on 11 March with the St. Patrick's Society Emerald Gala Ball. 
Yesterday saw the running of the Irish Trophy at the Happy Valley Racecourse and on 16 March, the Irish Chamber of Commerce of Hong Kong holds a St. Patrick's Day mixer together with the American Chamber.
On St. Patrick's Day itself, you can kick things off at 8 am with a céilí breakfast at Delaney's Irish bar in Wanchai, featuring musicians from University College Cork. Assuming you are still steady on your feet, you can then head over to St Joseph's church for a special Celebration Mass at 10:30 am, before strolling down the hill for a wreath-laying ceremony at the Cenotaph at noon. In the evening, there's an Irish dinner, with Irish dancers, at Mr. Wolf for HK$598 a head.
In short, on St. Patrick's Day you might find most of Macao's Irish community boarding the ferry (or bus) to our neighbouring SAR.
[See more: The Irish head of Qing maritime customs twice tried to buy back Macao]
Diehards choosing to remain on this side of the estuary can be sure of a warm welcome at Murray's bar. He promises "a few special drinks and fun among the Irish. We'll be playing some Irish music. We'll be having a good laugh and we'll give prizes to people who wear something green."
But, he tells Macao News, "We are not doing anything big this year, no parade or ball."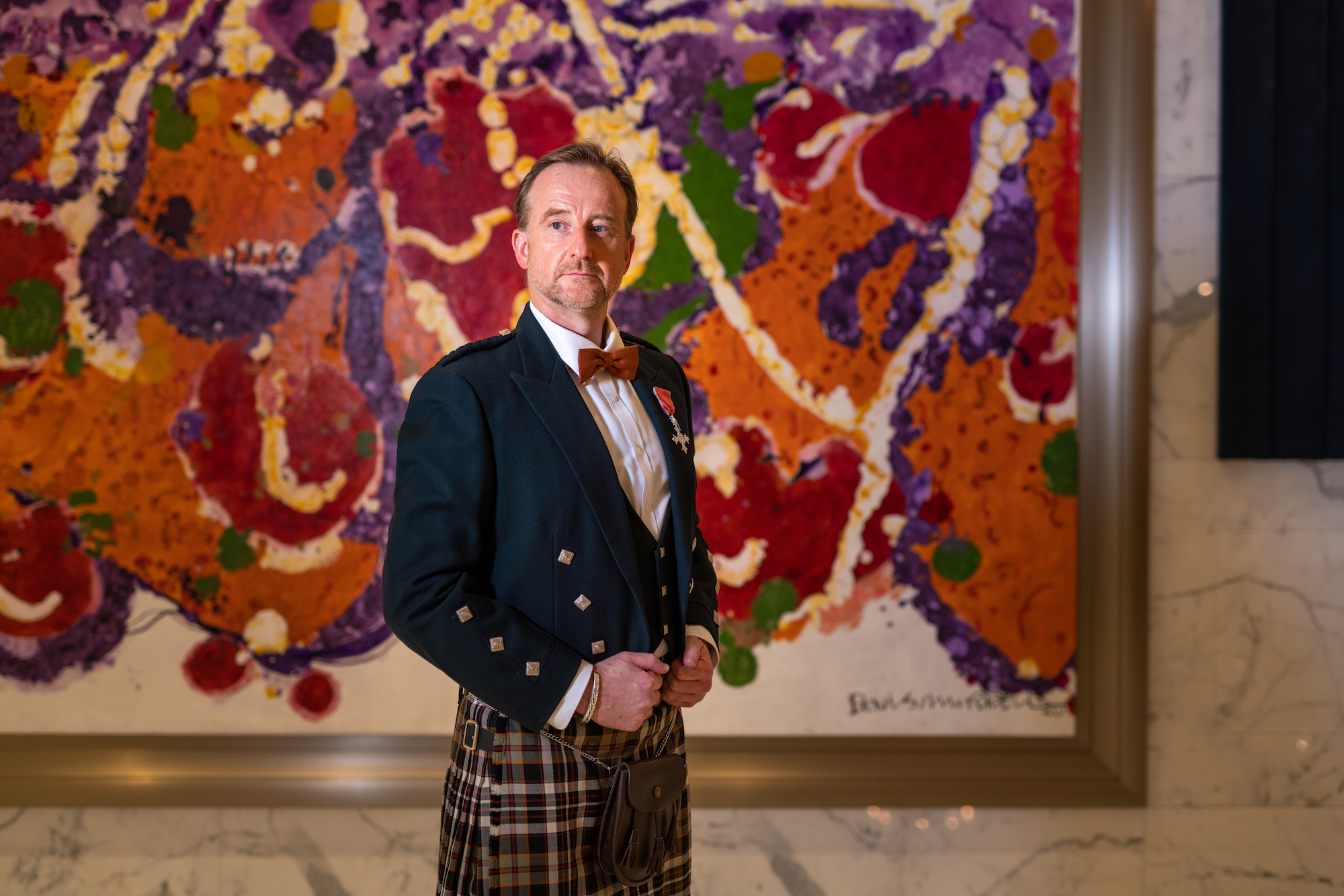 Macao may be "lower key, in terms of parties" concedes County Tyrone-born Glenn McCartney, associate dean of the Faculty of Business Administration of the University of Macau, and a resident of Macao since 1996.  But he says the fun won't be limited to the aforementioned quartet of pubs.
"I think I will be having Guinness and some Irish stew on Friday", McCartney tells Macao News, while stressing that St. Patrick's Day is "not an exclusive thing. You don't have to be at an Irish pub to celebrate it".  
For him, it's about "fun, laughter, drinks, food, games and music, and all those culture elements. It's really just a fun day for people to celebrate. I think all these really do celebrate the Irish people because we are fun-loving people – we like to have fun".
You'd expect nothing less from a population that breaks all pubs-per-capita records.
— With additional reporting by Gilbert Humphrey