One of the city's most respected resort and entertainment experts, Glenn McCartney says perseverance, discipline and self-growth have driven him to success in Macao.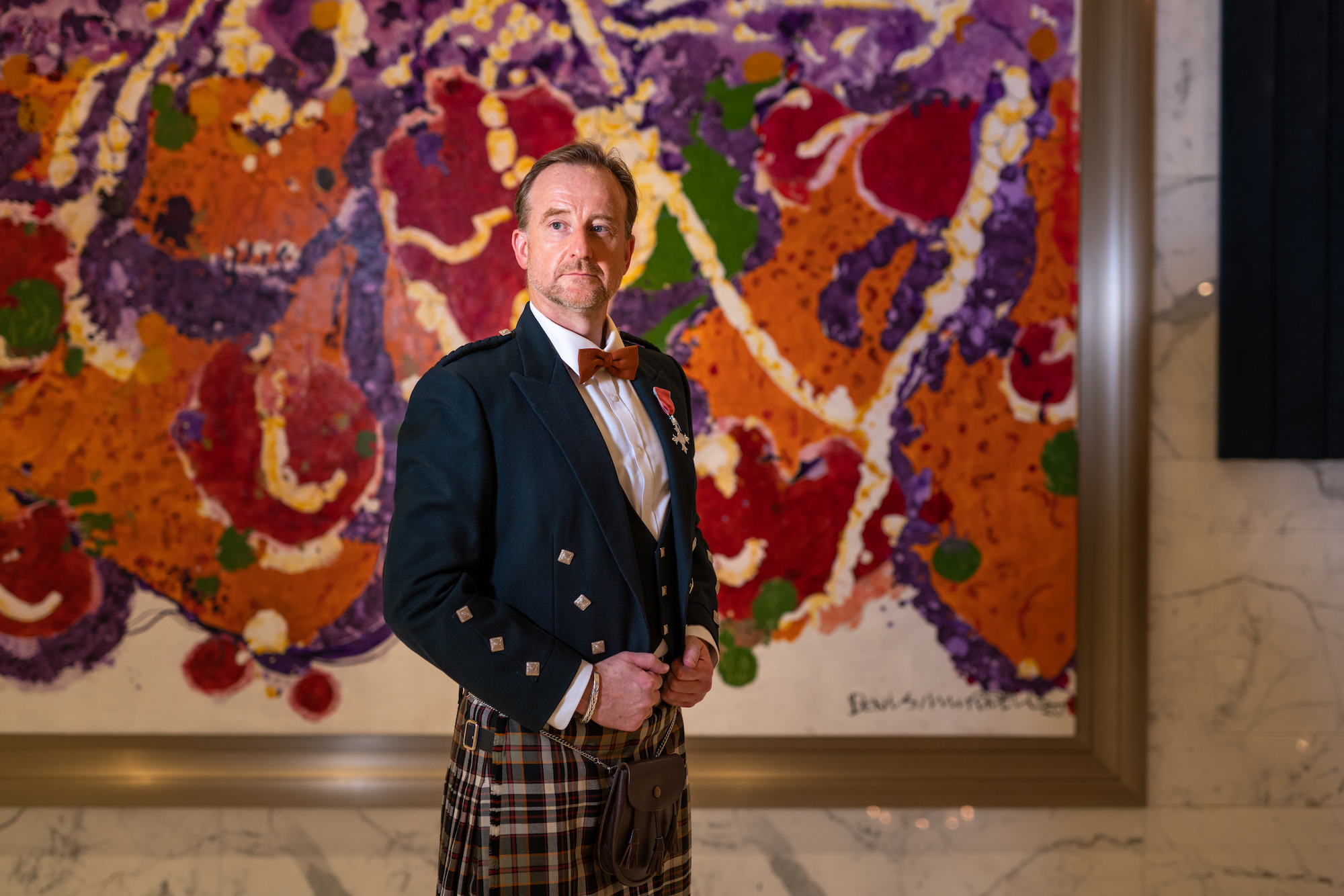 A familiar figure in Macao's integrated resorts industry, Glenn McCartney has had a front-row seat to the city's growth trajectory since he arrived in the city in 1996. 
"I remember a time when the Cotai Strip was nonexistent, with just a single lane [road] connecting Taipa and Coloane," he laughs. 
Originally from Northern Ireland, McCartney would spend his first few years in Macao working in hotels and resorts. Then, in 2001, a chance encounter would lead him into the world of academia, where he remains a respected authority on the city's all-important tourism industry. 
From growing up in a conflict zone to meeting the world's most famous royal, Glenn McCartney's story is one of perseverance and discipline – something he chalks up to his traditional, structured upbringing. 
"Growing up, I developed a high level of work ethic," he says, crediting his daily chores. It instilled an early sense of responsibility and aspiration, he says, that never faded.
"I realised early on that if you're not pushing yourself every day, then you won't succeed. It's given me an instinct to always keep pushing myself forward." 
A troubled start
Born in February 1970 in Northern Ireland's County Tyrone, McCartney was the second of three siblings. Growing up in the 1970s and '80s, he witnessed firsthand the disturbances of the "Troubles", a three-decades-long conflict between the country's Roman Catholics and Protestants. 
"I remember very vividly that the army helicopters would land on our school hockey pitch almost every day because the police station was right beside it," he says.
From the constant presence of soldiers to military checkpoints, tanks in the streets, and bombs going off in the distance, McCartney says his childhood often felt like a scene ripped from the anti-war music video, "Zombie" by Irish rock band, The Cranberries. 
"Having gone through that for the first 20 years of my life, I know that those images stick with you forever."
Still, he believes the experience made him stronger, and ultimately changed him for the better. 
"I became more conflict-averse in terms of how I carried myself," he says, adding that he has a propensity for peace.
In 1988, McCartney started his bachelor's degree in Business Studies at Teesside University, in northern England. It was the first time he had left his homeland. The experience pushed him out of his comfort zone, where he flourished as an active member in several campus clubs and societies. It also taught him the value of communication. 
"I think getting involved with the community and talking to people from different backgrounds to gain their insight is really important," he says. "I discovered that there's always something new to learn – and the degree does not always define the person."
After graduating in 1992, it was time for McCartney to embark on his "gap year", a traditional year-long break where fresh graduates either travel or work abroad. While most of his friends chose to travel to the US, picking up odd jobs like harvesting fruit, he went in the opposite direction to Asia. 
After a friend showed him photos of Hong Kong, where her father worked for the Hong Kong Police Force, McCartney set his sights on the city – still a British territory at the time. 
"I loved history and was fascinated by the British empire – and I knew I wouldn't require a visa to travel there," he explains. Armed with a British passport, he received his Hong Kong ID card and had settled there by the end of the year. 
His first job was as a barman in Central, which introduced him to the hospitality industry. He quickly picked up on how to put guests at ease, through good conversation and an affable nature. "I learned to always have a story or two lined up, so you can better engage and connect with people."
That approach would pay off for the young bartender. At work one night, he struck up a conversation with a customer who offered him a job organising conferences – a sizable step up in his still-nascent career. He worked in that position for the next three years, learning the ropes of event management and slowly building a foundation in Asia. 
Moving to Macao
In 1995, a Hong Kong company that organised conferences sent McCartney to Macao for a work trip and, as he remembers, was instantly enamoured. "I immediately liked Macao so much," he says, describing the city as tiny and laidback. "At the time, it was just such a contrast to Hong Kong."
He travelled back and forth between the two cities for over a year, organising conferences at a few of Macao's 41 hotels at the time. In 1996, a marketing executive asked him to work on a campaign in Macao, and he relocated permanently. A year later, he landed two positions at the New Century Hotel (which closed in 2016) as both its Director of Sales and Marketing and Director of Public Relations. 
He would spend three years there, which just happened to coincide with one of Macao's most turbulent periods of history, as turf wars between triads broke out across the city during the late 1990s. Shootings were commonplace, and much of the city's residents lived in fear – not unlike McCartney's own childhood in Northern Ireland. The effects of the experience impacted residents mentally and economically.
"Before that, the business was doing very well," he says. "But as the violence started and continued for about a year and a half, the hotel industry went into a bad way because our occupancies dropped."
The turf wars subsided by the turn of the millennium, and Macao's hotels returned to business as usual. But McCartney soon realised that he wanted more. Always one to push himself since his earliest years, he started teaching public relations and marketing at the Macao Institute for Tourism Studies (IFTM) and the Macao Polytechnic Institute (MPI) as a part-time instructor.
"I'm a person that always wants new challenges to keep my mind active," he says. "If I have 24 hours, I want to fill up every one of them with something that keeps me advancing intellectually."
When he was invited by then-IFTM president Virginia Trigo to teach full-time in 2001, he left his job at New Century Hotel a year later. 
A change of pace
Teaching at IFTM opened up a new world for McCartney. He encountered some of the world's leading experts on tourism research, people like Richard W. Butler and Bill Gardner, who have both had significant impact on the global industry.
"To this day, I still distinctly remember sitting there fascinated, just listening to these professors who were such prominent speakers," he says. 
One day while having lunch together, the two esteemed academics suggested that McCartney pursue a doctorate in his field. He took their advice, completing first his Master of Philosophy in 2001, followed by his PhD in Tourism Management in 2006 via the University of Surrey's School of Management's distance learning programme.
Ready for another new challenge, McCartney left IFTM in 2010 to teach tourism at Macau University of Science and Technology (MUST). In 2011, he became an Associate Professor in International Integrated Resort Management at the University of Macau, eventually becoming the Associate Dean at the Faculty of Business Administration in 2018. 
Through his roles as both an industry insider and accomplished academic, McCartney possesses a unique perspective of Macao's tourism sector. Academia, McCartney says, offers much-needed solutions for modern challenges faced by the industry. His latest research delves into Macao's Covid-19 response from the start of the pandemic and its effects on recovering the tourism industry. He says was inspired by a segment on "The Late Show with Stephen Colbert", which referenced a similar paper on New Zealand's hospitality industry.
A balancing act
Following his life philosophy that an idle mind is a wasted one, McCartney keeps his days tightly packed with a full roster of activities, interests, and personal projects. Managing it all is a talent that he says he has honed over time.
"As you get older, you learn to balance everything, " he laughs.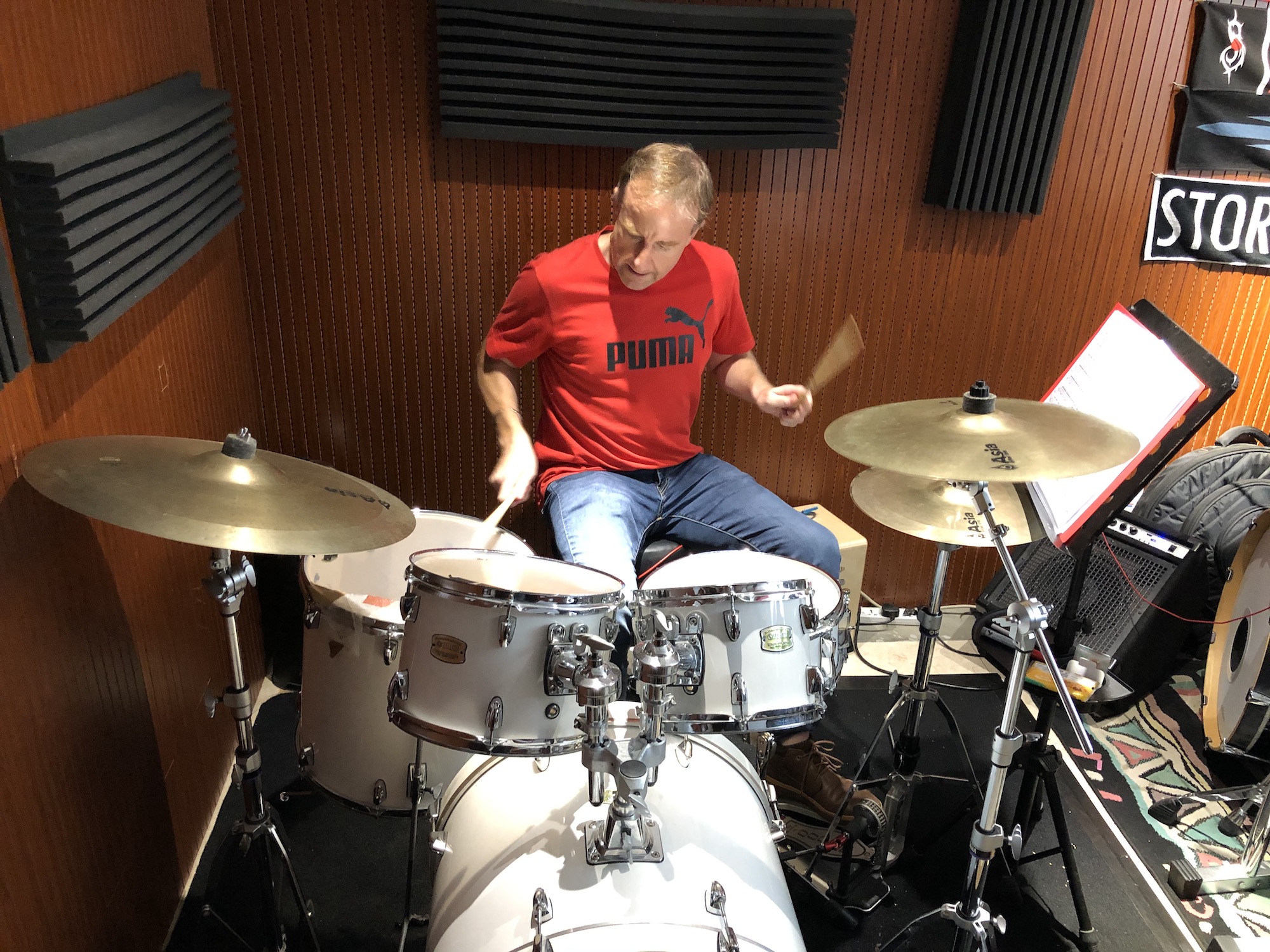 Besides his academic research, he maintains an active interest in both sports and music; he holds a third-degree black belt in kung fu, and also plays the piano and drums. His next big challenge, he confides, might even be starting a band with some friends. 
McCartney also opened two businesses – Irish Bar in 1998, and the Irish Coffee House in 2013 – proving that even after more than a quarter of a century spent in Asia, McCartney still cherishes his Irish roots.
Since 2005, McCartney has also served as the British Honorary Consul of Macao, as an unofficial ambassador between the United Kingdom and Macao. For his contributions, Her Majesty Queen Elizabeth II awarded him the ​​Member of the Most Excellent Order of the British Empire (MBE) in 2016.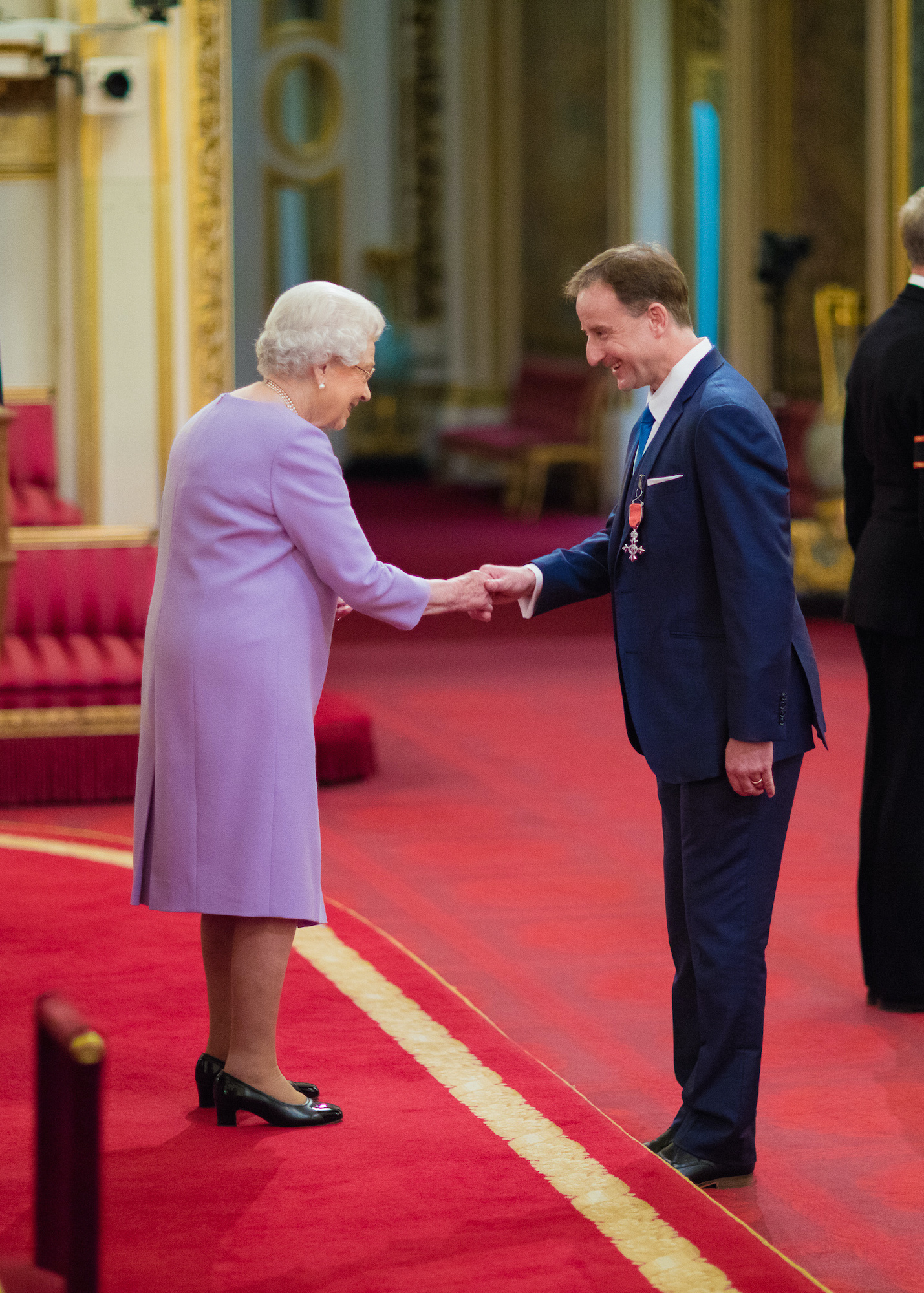 "It was an amazing day," says McCartney of the investiture ceremony, when he had the opportunity to shake hands and speak with the Queen. "You get less than a minute to chat with her, because there are about 70 other people waiting," he says. The experience was surreal, he says, adding that he struggled to keep his composure during such a momentous occasion.
"You get emotional, especially when you see your parents in the crowd and they're so utterly proud of you."
When reflecting on his time in Macao, McCartney is all too aware of how change is an inevitable part of life here, something he's long ago come to terms with. After closing his bar in 2018, followed by his cafe in 2019, one would expect him to be forlorn – but that's not his style. 
Nothing, he believes, should stand in the way of progress. "Everything has a beginning and an end. That's absolute and that's life," McCartney muses. "Just keep pushing forward, and always keep going."