British rider Daniel Hegarty dies after accident at Motorcycle Grand Prix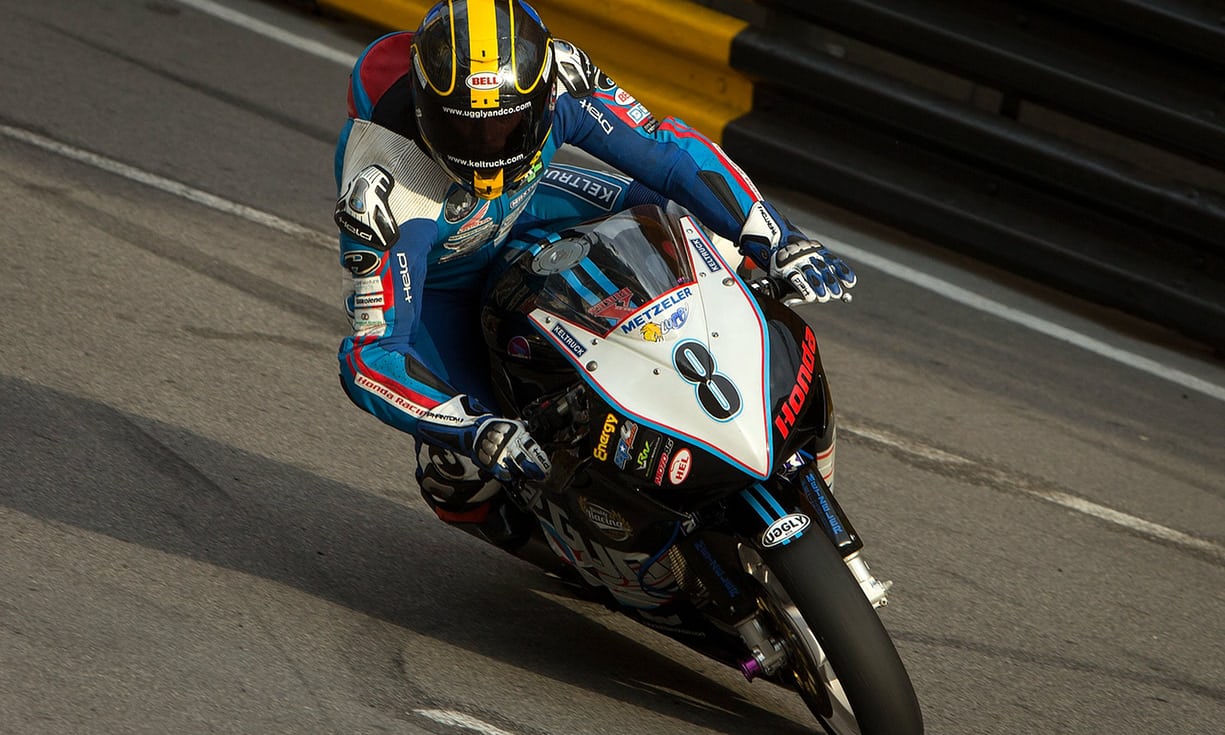 British rider Daniel Hegarty has been killed in an accident during the Macau Motorcycle Grand Prix on Saturday.
The Topgun Racing Honda rider crashed at Fisherman's Bend on lap six of the race, hitting the barriers on the outside of the circuit and losing his crash helmet.
The race was immediately red-flagged and, with it clear how serious the situation was, a decision was made not to restart it.
Hegarty was transported immediately to a hospital but a statement issued by race organisers confirmed that he died while en route there.
The statement said: "Daniel's family and team have been contacted, and the Committee will ensure every assistance is extended to them.
"The Macau Grand Prix Committee extends its deepest sympathies to the family and friends of Daniel."
The Nottingham rider, who was 31, was taking part in his second Macau Motorcycle Grand Prix. Last year he finished 16th.
He had been a regular at the Isle of Man TT, taking part in both Supersport and Superbike events since 2011.
The Macau GP race was won by Glenn Irwin, with the result being declared after five laps.
Hegarty is the first rider to die at Macau since Portugal's Luis Carreira was killed in qualifying for the 2012 race.
(Motorsport/ Macau News)
Photo Credit: Carmo Correia