Behind the relic: St Francis Xavier's perilous mission to spread Catholicism across Asia
Behind the relic: St Francis Xavier's perilous mission to spread Catholicism across Asia

Link copied
Catholic missionary St Francis Xavier is often credited for introducing and spreading Catholicism in Asia. Here's how his right shoulder blade, a treasured relic, made its way to the St Joseph's Seminary and Church in Macao.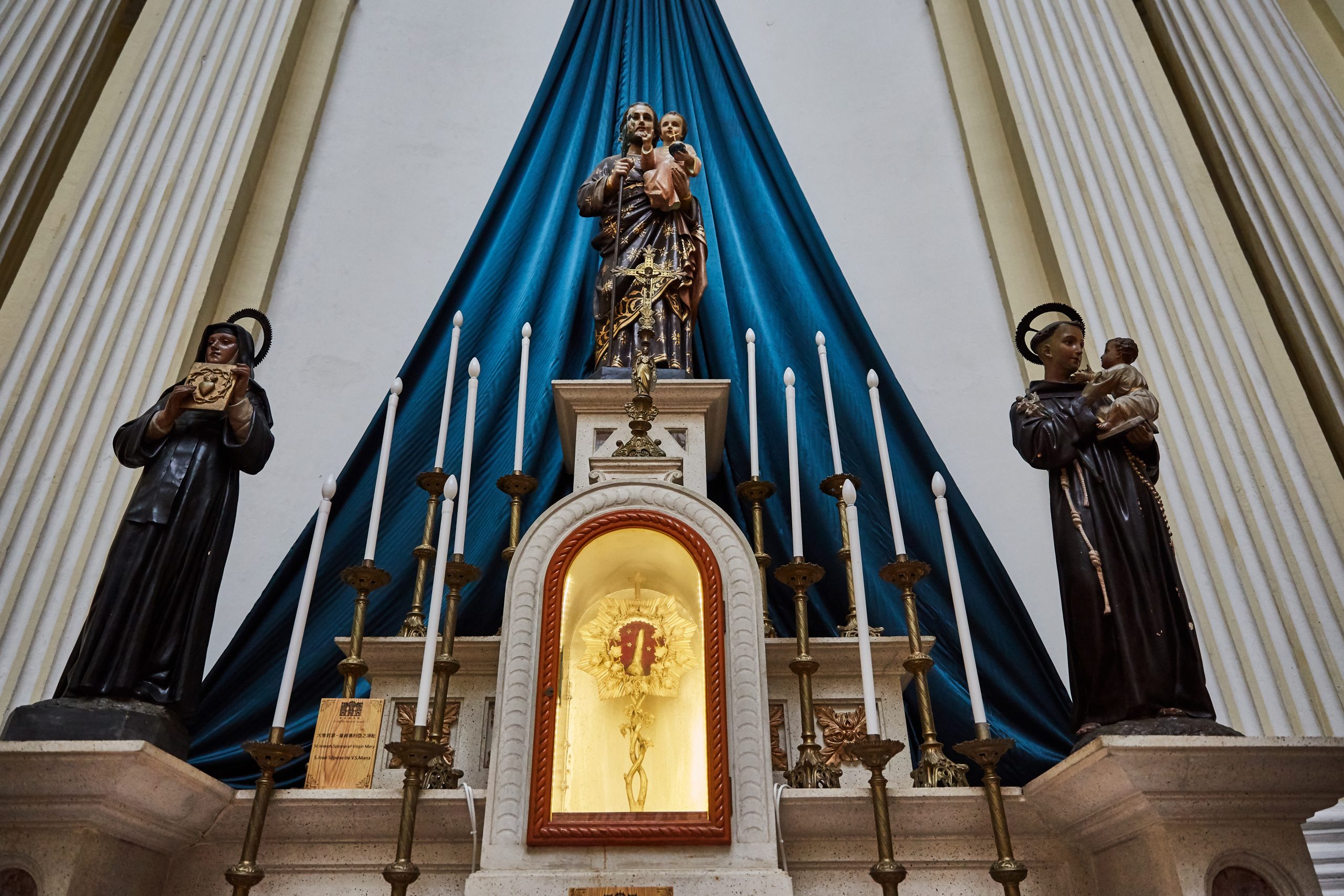 Jesus's crown of thorns. The head of St John the Baptist. St Thomas' finger. In the Catholic church, it's common to save bone fragments, strands of hair, cloth or personal items to venerate the most faithful – martyrs, saints and other particularly holy figures. 
Known as relics, these remains are kept safely in a reliquary – a small shrine – inside a church or cathedral so worshippers can pay their respects. Many Christians make pilgrimages to worship relics all over the world, including those in Macao. The St Joseph Seminary and Church currently house the shoulder blade of St Francis Xavier, who was born in Navarre, Spain, in 1506. 
In the face of grave danger, the saint devoted his entire life to Christ and the spread of Christianity across Asia, particularly India and Japan, in the 16th century. Although St Francis Xavier never visited Macao, the relic honours his legacy as one of the most influential Christian missionaries in the region. 
Voyage to the east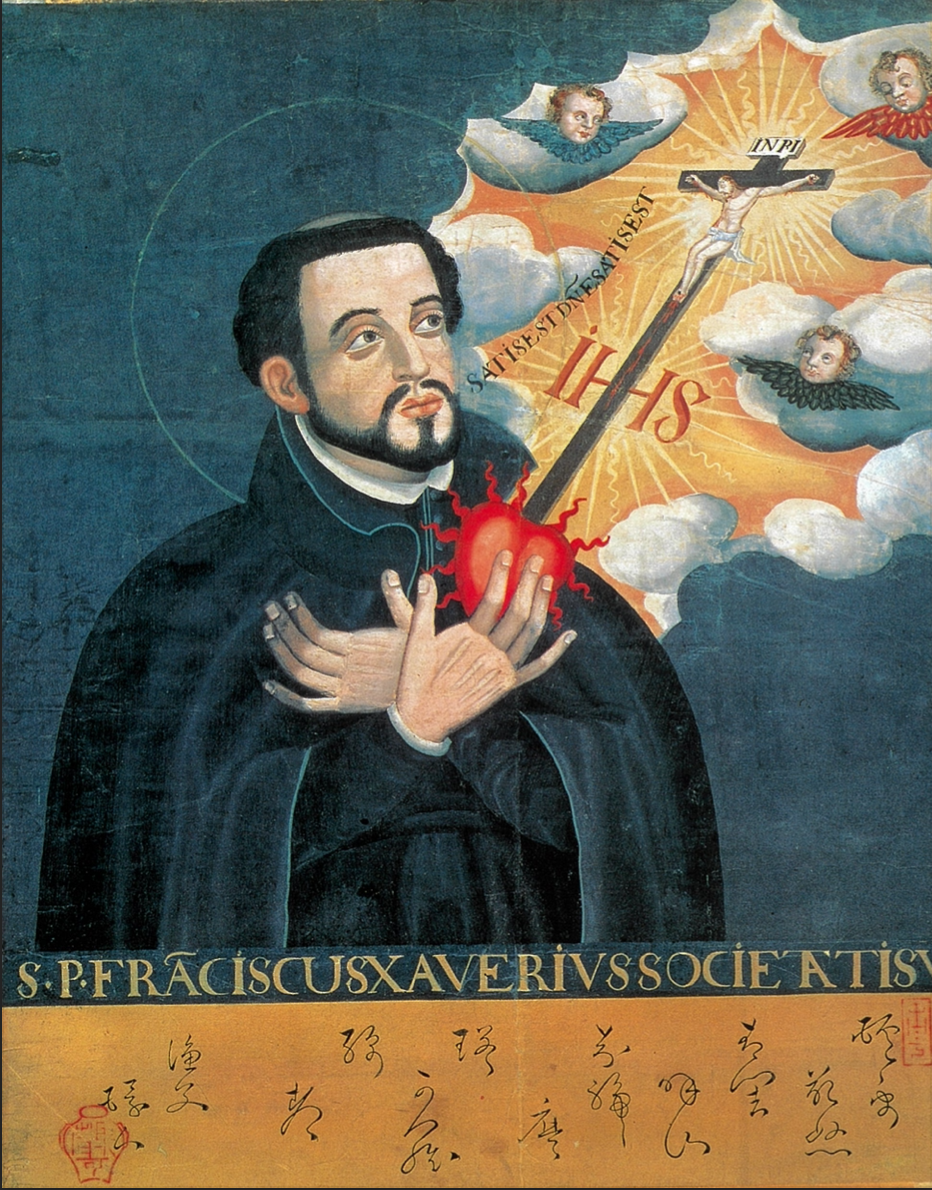 The story began in 1537 when the Catholic church ordained St Francis Xavier as a priest in Venice. Alongside St Ignatius of Loyola, St Francis Xavier became one of the seven founders of the Jesuit congregation. 
This group of seven holy figures made a name for themselves in Italy thanks to their social work and devotion to spreading the word of God. St Francis Xavier began his evangelical work in Rome, just as King John III of Portugal sought two priests to export their religious knowledge across the vast Portuguese empire.
St Francis Xavier was not the King's first choice. But when another member of the church fell ill, he became the replacement. Soon enough, the Catholic Pope assigned St Francis Xavier as an apostolic nuncio – that is, the head of a diplomatic mission– and, in 1541, he embarked on a long voyage to the eastern Portuguese Empire in 1541.
His first stop was in Goa, India, in 1542. St Francis Xavier lived among the people, travelling to different villages and preaching with help from local interpreters. By 1544, he had baptised about 10,000 people in India. 
During his travels, St Francis Xavier became fixated on the possibility of preaching in what was then the Malay Archipelago, between Indochina and Australia. He spent a few years in Malacca at the Portuguese Centre to fulfil this ambition.
He later returned to Goa in 1548 to work with the College of Holy Faith (now known as St Paul's College). More Jesuits trickled into the coastal city, and the college eventually became a place for priests to study. 
St Francis Xavier relocated to Japan in July 1549, where he lived among Buddhist monks on Kyushu Island, in southern Japan, for two years. Convinced that China was the most important place to expand his missionary work, as it was the centre of Asian culture at the time, he set his sights on the Middle Kingdom as his next stop. 
But it wasn't as easy as hopping on a departing ship. At the time, foreigners were prohibited from entering China and faced death or life imprisonment if officials caught them. 
A dangerous journey
As part of his plan to reach China, St Francis Xavier first returned to India, where he convinced the Portuguese ruler in Goa to support his mission. A wealthy merchant, Diogo Pereira, funded the journey while a young Chinese man named Antonio (his last name is unknown) worked as St Francis Xavier's interpreter.  
They set sail from India on the "Santa Cruz". St Francis Xavier and his crew arrived on Shangchuan Island, off the southern coast of Guangdong, in August 1552. But officials prohibited them from travelling any further. 
The crew tried to bribe a Chinese merchant to contact the relevant authorities, plead the priest's case and let them continue to Guangzhou. However, the man took the bribe but never returned.
After four months of deliberations, St Francis Xavier died in a hut on 3 December 1552 due to a fever. His interpreter, Antonio, buried the body on a hilly slope overlooking a beach on Shangchuan Island. 
Two months later, St Francis Xavier's crew exhumed the remains and were astonished to find that, miraculously, the body had yet to decompose, according to legend. They transported the sanctified body to Malacca, then shipped it to Goa, India, where it remains today.
St Francis Xavier's remains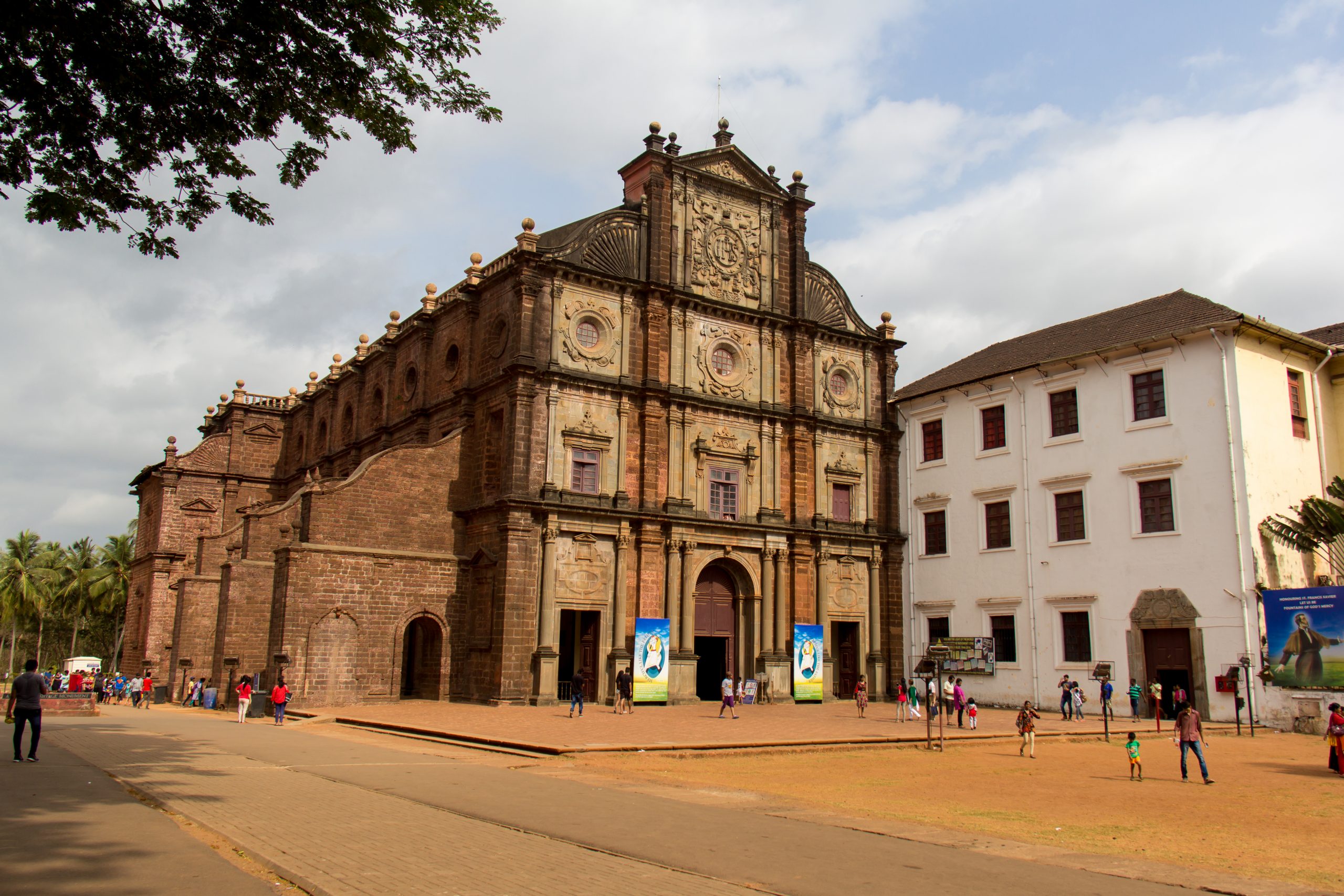 The majority of St Francis Xavier's remains have been kept in an urn in a marble mausoleum in the Basilica of Bom Jesus in Old Goa. 
Since the 16th century, some small bones and hairs have been removed from the urn and transported to churches around the world as relics. 
For instance, you can find parts of St Francis Xavier's upper arm at Jesuit colleges in Cochin and Malacca (however, the bones were lost after the Dutch invaded) while the saint's forearm remains at the Church of Gesu in Rome. Worshippers also sent three bones (from the elbow to the shoulder) to religious recipients in Cochin, India; Malacca; and Macao. 
In the 1600s, the saint's shoulder bone arrived at Macao's Church of St Paul – now the Ruins of St Paul's – but was moved after the church was destroyed by fire in 1835. For decades, the relic was kept at the St Francis Xavier Church on Rua do Caetano, Coloane, before finding its way to the current home, St Joseph's Seminary and Church, on Rua do Seminário, a few years ago.
Between 1974 and 1990, the late Father Mario Acquistapace became the relic's primary keeper. A Salesian (a Catholic educational order), Acquistapace revered St Francis Xavier and enthusiastically promoted the relic among religious tourists for years. "He would speak about the bone and tell its story, which attracted many visitors," says Father Luís Sequeira, a Jesuit priest in Macao.  
A first-class relic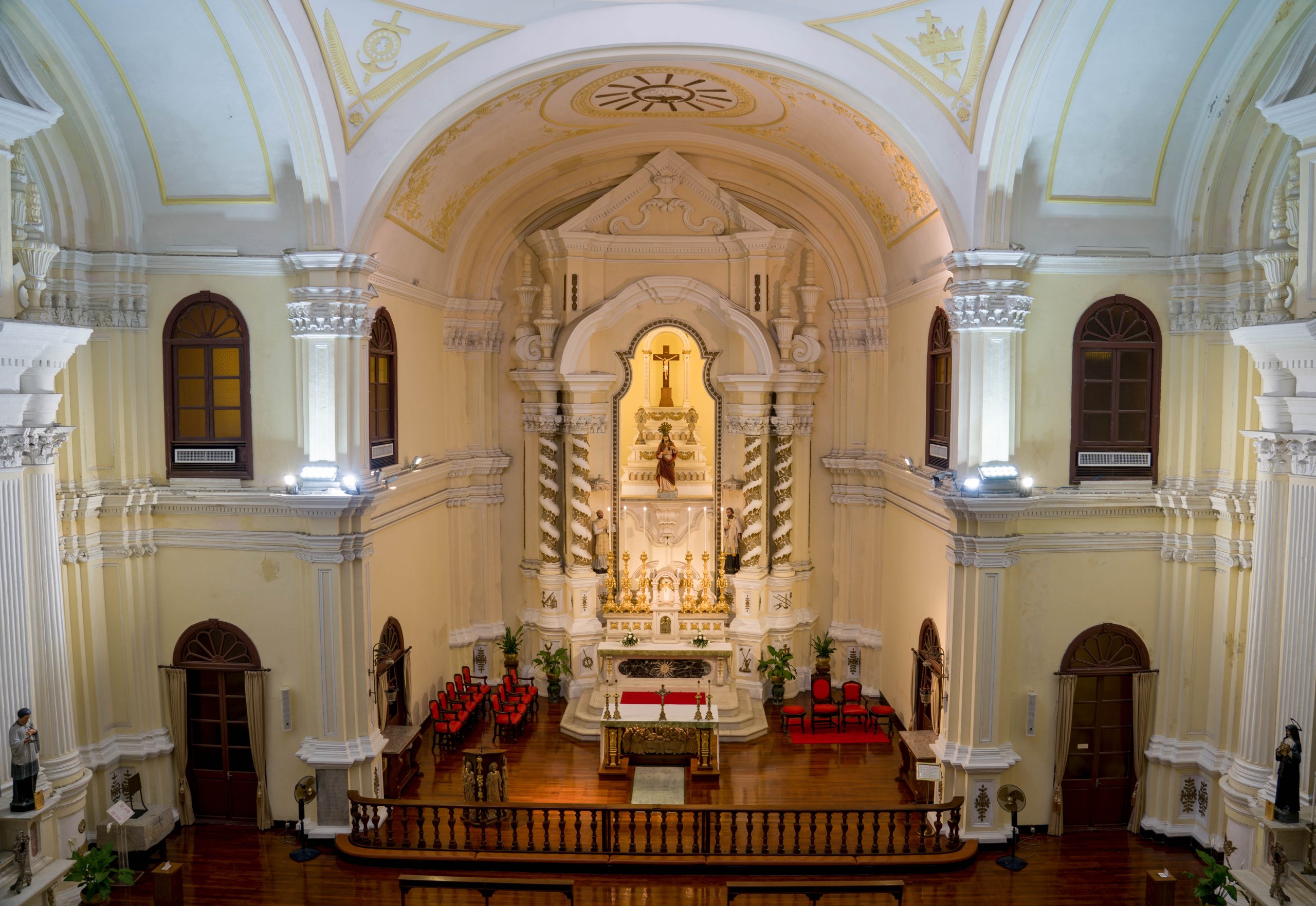 There are different classes of relics in the Catholic church; a first-class relic is a part of a saint's body, while a second-class relic is an object that a saint owned, and so on. As a first-class relic, the piece of bone has left Macao on several occasions so followers around the world can experience this holy artefact firsthand. 
In 1952, worshippers took the relic to Malacca to commemorate the 400th anniversary of St Francis Xavier's death. In 1965, it travelled to New Jersey at the request of Cardinal Francis Spellman, where 100,000 devotees revered it. 
What's more, Father Sequeira took the relic to China three times. "I brought the relic of St Francis Xavier for the first time to mainland China in 1986 to Shangchuan Island," he recalls. "The second time was in 1987 with some friends from Japan and the third time was in 1990. It was always the first three days of December [before the feast of St Francis Xavier to mark his death]. We celebrated the mass there, where a small chapel was built in the exact place of Xavier's burial."
But more often than not, the bone can be found at St Joseph's Seminary and Church, alongside the relics of 58 Japanese and 14 Vietnamese martyrs. One local Catholic, Oscar Noruega, says he has encountered the relic multiple times, both in his home of Goa and Macao.
"When I visit the relic, I feel a special bond towards Goa," he explains. "I seek personal blessings, as well as protection from it."
The public can visit the relic at St Joseph's Seminary and Church daily between 10 am and 5 pm, so long as the mass is not taking place.