Six independent bars in Macao to visit now
Six independent bars in Macao to visit now

Link copied
The Macao News team went and researched some of the city's trendiest watering holes. A tough job, but someone had to do it.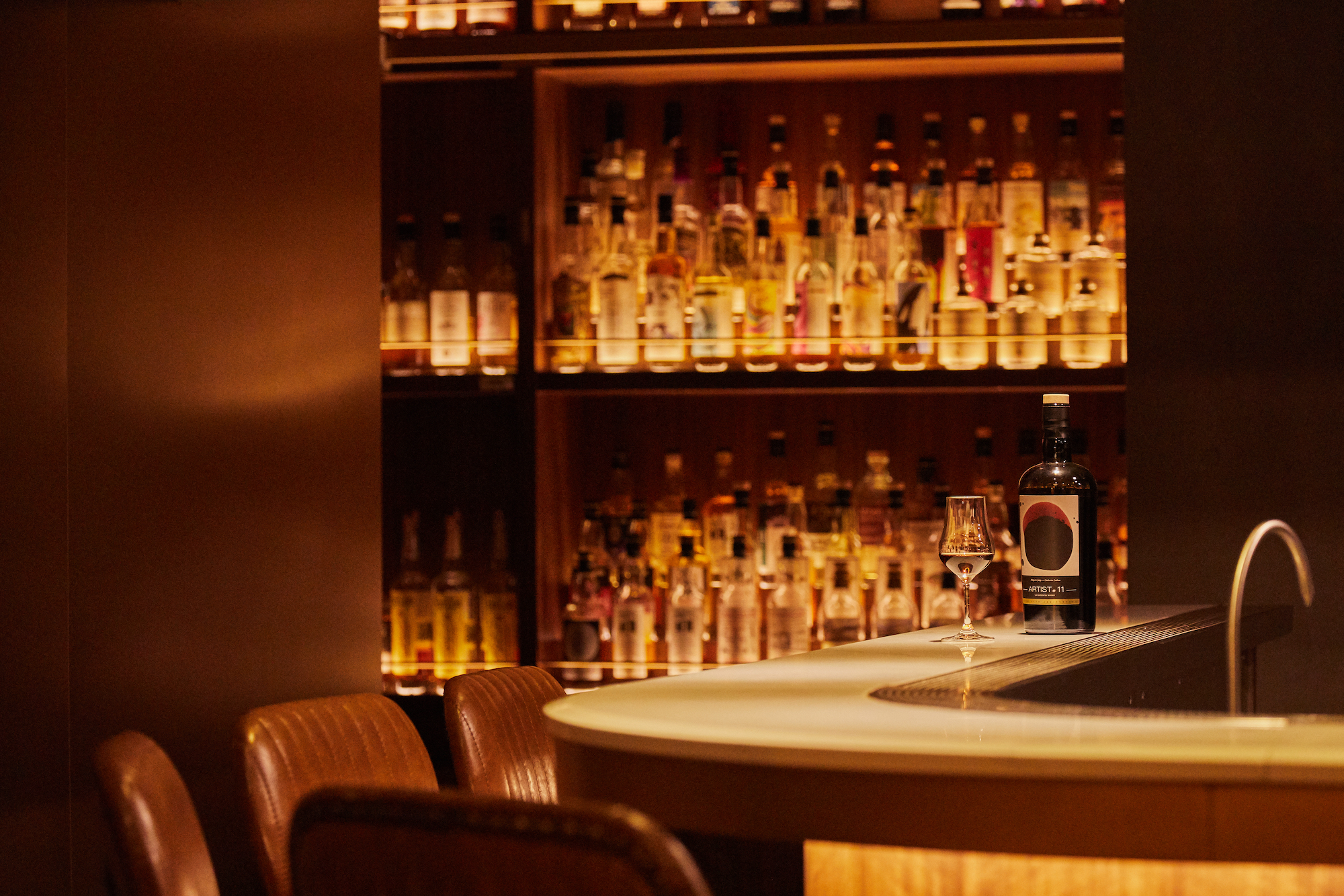 Macao is known the world over for glitz, glamour and high-end entertainment – for upscale bars and restaurants, and days that stretch into nights that stretch into days. Much of that reputation is built on the Cotai Strip. Those who look further afield will find nightlife of a different flavour. 
If you feel like stepping outside the hotel, here are six places to go for a great drink, from tucked-away whisky bars to student hangouts and bohemian cocktail lounges. 
Che Che
Low on frills but big on fun, this homey bar just north of the Mount Fortress attracts young crowds with its indie playlist, wine, cocktails and craft beer, and uni-student décor.
The space is adorned with empty sake and wine bottles set beside pre-loved books, homemade art and mismatched lights. Some might call it cluttered; others might say thrifty. Regardless, the place oozes a youthful kind of cool, with drinks that are a few notches above what twenty-somethings might order.
There's a sizable collection of Old and New World wines, as well as craft beer from brands like Macao's Funny Eye and Sydney's Frenchies, kombucha from Hong Kong's Mindful Sparks and spirits as wide-reaching as Italian gin, limoncello and génépy, an Alpine herbal aperitif.
While the cocktails typically centre on the classics, the bar team doesn't shy away from experimentation. As part of Bar Hopping Macau, a recent citywide cocktail event organised by wine and liquor store Overflow, the team made a seafood-based cocktail – because they "wanted to challenge customers," according to the bar back. It featured a shrimp cordial, cream, gin and torched anchovy. Your thoughts on pescatarian liquor aside, drinks like these speak to Che Che's cleverness.
Address: Rua de Tomás Vieira 70, Edifício Lai San, Macao
Hours: Tue-Sun, noon-3 pm, 6 pm-2 am
Phone number: (853) 6889 0814
Das Glas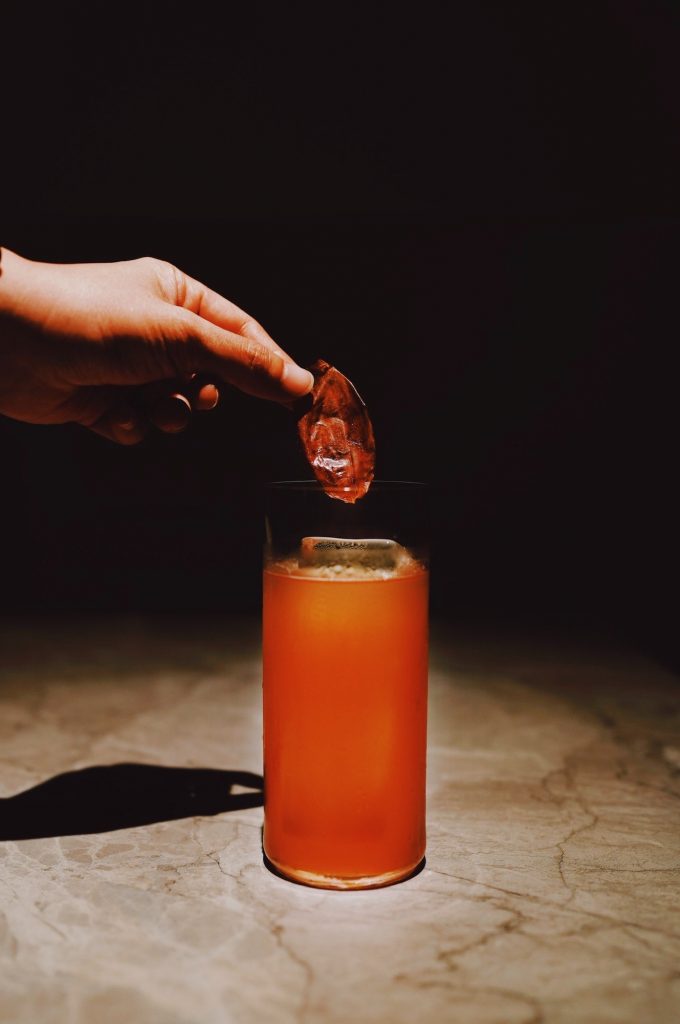 You might know this bar better by its daytime moniker, ORA Coffee. Since 2019, however, the coffee shop has transformed into Das Glas every night from Wednesday to Saturday.
Although the bar started with the classics – Negronis, Manhattans and so on – now it serves a variety of adventurous concoctions too, such as fermented aubergine with Polish Zubrówka vodka to a naked and famous, jazzed up with fermented watermelon.
The bar team makes liberal use of the sous-vide machine and seasonal produce to bring these drinks to life – something that should appeal to anyone looking for a shake-up from their usual. Recently, they started serving natural wines as well.
Address: Rua de Filipe O'Costa 9, Macao
Hours: Wed-Sat 7 pm onward
Phone number: (853) 6531 6705
Goa Nights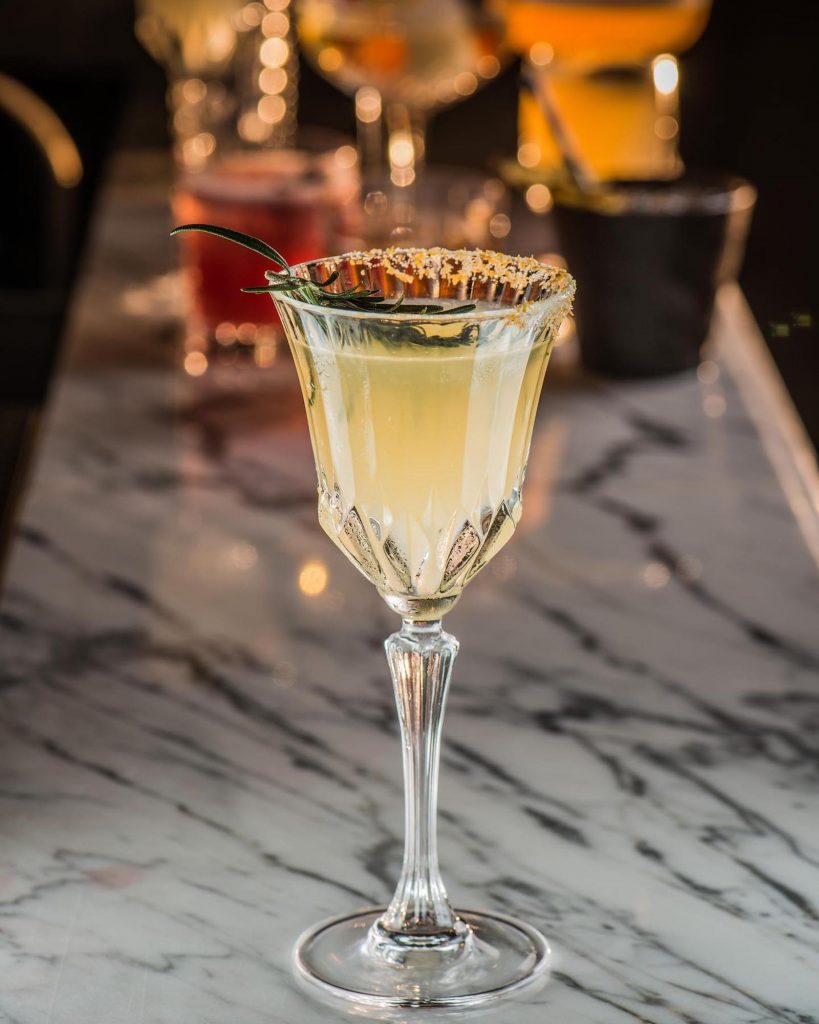 In 2020, this Taipa Village bar earned a coveted spot on the Asia's Best Bars list – the only Macao bar on the list that year. Goa Night's still going strong, serving excellent signature drinks inspired by Portuguese explorer Vasco da Gama's voyages in both flavour profile and name. 
Try the Lisbon, a tangy mix of turmeric-infused gin, Aperol, grapefruit and egg white, finished with a spray of port wine. Pair it with full-flavoured Goan cuisine, ranging from pulled pork vindaloo bao to tandoori seabass.
So much of this bar's success is down to the vibe, though. It's lively and exciting, and despite its popularity, it can still feel like a secret. Climb to the upper-floor dining room, watch your drinks get pulled up on the dumbwaiter and soak up views of Cotai's towers from the balcony.
Address: Rua Correia Da Silva 118, Taipa, Macao
Hours: Tue-Sun noon- 1 am
Phone number: (853) 2856 7819
[See more: Try these Macao-inspired cocktails for a taste of culture, history and cinema]
Spacebar Café
This recently-opened cocktail bar near Tap Seac Square is run by current IFTM student Justin Kwong and friend Andy Lai. To say the two have an exacting devotion to classic cocktails would be an understatement.
The menu shares the origin story for every famous drink, starting with the mojito – which the two date to the 1600s, when British sailors started mixing lime and sugar with rum. They also keep esoteric books on hand, featuring hundreds of forgotten cocktails to test when foot traffic is slow. 
Their drink scholarship goes deep. They add two drops of saline solution to every drink that was invented before 1957 to reflect the way they likely tasted at the time, according to their research, and most are bigger and often boozier than you might find at other bars today. 
While the classics are the clear focus, Kwong and Lai also experiment. For example, their riff on the Bloody María, featuring mescal, French vermouth, nori, and homemade basil and tomato cordials – the latter of which involves cooking a mirepoix of onions, carrots and celery, adding hand-squeezed tomato juice and fortifying it with shochu – is fantastic. You just have to ask for it.
Address: Rua da Esperança, 10, Ground Floor, The Serenity, Block 4, Shop D, Macao 
Hours: Open Fri-Sat 7 pm-2 am, Sun-Wed 7 pm-midnight (closed Thu)
Phone number: (853) 6653 4520
Two Moons
Like a handful of newly opened cocktail bars these days (see: Das Glas), Two Moons is a coffee shop by day and bar by night. But this handsome establishment, right in front of the Portuguese consulate, gives the city's latest nightlife trend a twist by focussing almost exclusively on whisky. 
Bar owner Frankie Leong lived in London for 12 years, where he worked for whisky specialist Milroy's in the Soho district, before returning to Macao in 2020 – not just to open Two Moons, but also to spread the gospel of independent whisky.
Every label comes from a small, independent producer. Almost all hail from Scotland or Ireland, such as Highlands Distillery Ben Nevis, Speyside producers Tamdhu and Torabhaig, a new distillery based on the Isle of Skye earning rave reviews despite its young age.
There are some surprises here, too, including a selection of gins from Eight Lands infused with Philips teas. (The Earl Grey infusion, prepared with tea sourced from local boutique AJAR, makes an excellent gin and tonic.)
Address: Rua de Pedro Nolasco da Silva 32A, Macao
Hours: Mon-Sat noon-2 am, Sun noon-7 pm, 9 pm-2 am
Phone number: (853) 6666 3543
[See more: After hours: Inside 4 of Macao's best late-night cafés for an evening coffee] 
Wood House
This intimate local haunt hides in plain sight on Rua Central, around the corner from St. Augustine's Square. A pandemic opening back in the dim days of 2021, Wood House now packs in crowds on weekends, when the ground floor gets so full that guests jostle for space on the second floor as well.
Most nights of the week, however, you can grab a seat at the narrow first-floor bar and order from a menu featuring about 20 signature drinks. These range from fruity and refreshing – like Harry's Pineapple Ginger Beer – a blend of spiced rum, pineapple, ginger cordial, lime and draught beer – to bold, smokey and strong. For example, the Whisky Kyoho, a potent mix of whisky, Kyoho Murasaki (a Japanese grape liqueur similar to crème de cassis), port wine and amaro.
Can't find anything that screams out your name? Tell the bartenders what flavour profiles and spirits you like, and they'll whip something up from the impressive selection of gins, whiskies, infused vodkas, tequilas and mescal on the shelves.
Address: Rua Central 30, Edificio Cheong Seng, Building A, Macao
Hours: Mon-Sat 6:30 pm–2 am
Phone number: (853) 6291 2043