After hours: Inside 4 of Macao's best late-night cafés for an evening coffee
After hours: Inside 4 of Macao's best late-night cafés for an evening coffee

Link copied
Coffee at night? More late-night café bars are popping up around Macao, but what's turning the city's coffee-drinkers into night owls? We speak with four local cafes that keep late hours.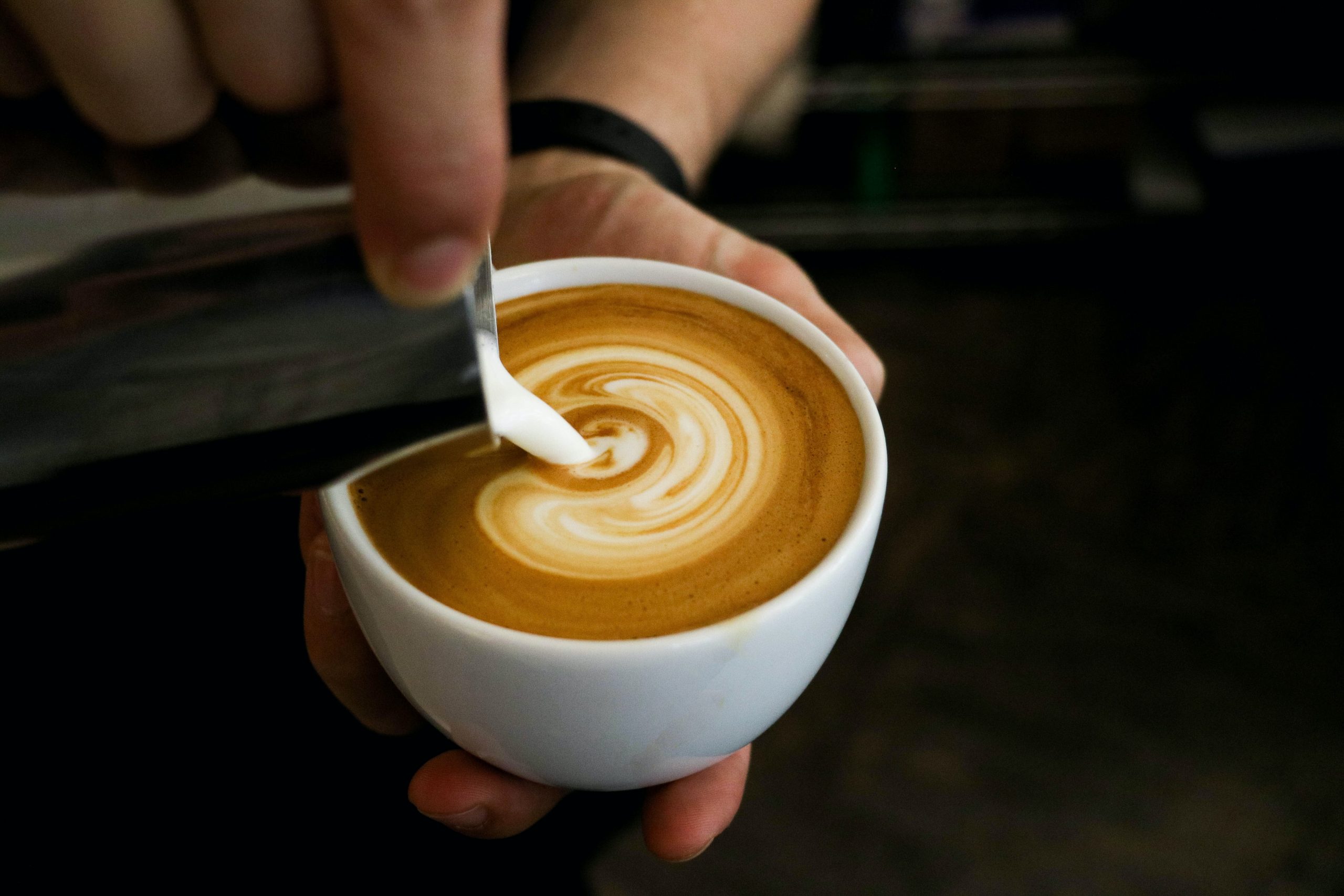 Macao is experiencing something of a renaissance in its coffee culture in the last few years. Picking up on the late-night "café bar" trend that has flourished in Hong Kong and Taiwan, there's been a noticeable uptick in local coffee shops keeping unusually nocturnal hours, sometimes as late as the early hours of the morning.
Even more interesting, is how popular they are with Macao's residents, who are coming out in droves to frequent them, from office workers in need of a quick pick-me-up after their shift, to hipsters looking for an Insta-worthy cuppa to share on social media.
To learn more about the trend, we spoke with four local cafés about late-night coffee culture in Macao,  and what it's like to go red-eye.
Oyasumi Coffee: making friends out of customers
Oyasumi means "goodnight" in Japanese, an eponymous nod to the twilight atmosphere Teri Cheang and his partner, Candy Kuok, wanted to cultivate in their coffee shop, open from 7:30 pm to 2 am every day. The name also takes on a double, more inquisitive meaning, according to Cheang: "Its Chinese name translates to 'listening to you at night'." 
With black walls, wooden panelling, and softly dimmed lights, Oyasumi is inspired by izakaya, the late-night Japanese bars famous for their cheap and cheerful snacks and drinks. There are no tables here – only seats lined up at the counter, where Cheang and Kuok diligently prepare orders as their customers look on. Cheang says the unique layout is by design. 
"I want to hear my customers, and what they're discussing, so I can talk to them," he says, adding that he has built a deep rapport with many of his clientele, who tend to be between 15 to 30 years old. What do they talk about? Everything from shopping to family problems, romantic woes, and of course, how to make the perfect cup of coffee. 
Cheang says he first developed an interest in coffee in 2019 after he found that drinking caffeine helped to alleviate his chronic migraines. Starting with home brewing, his hobby expanded to the point that he began to work in local cafés in 2010, learning how to make high-quality coffee and run a business, in the hopes of one day opening his own. 
In July 2020, with rents low as a result of Covid-19, Cheang saw an opportunity to pursue his dream, and together with Kuok, they opened Oyasumi. The late hours of the shop were part necessity (both he and Kuok have jobs that keep them occupied during the day), and part gap in the market: Cheang says that he often noticed night workers looking for late-night snacks after their shift. 
By day, Cheang teaches street dance while Kuok works in a bakery, and both admit that it can be a challenge juggling their busy schedules. Still, Cheang says, it's worth the long hours. 
"The favourite part of my job is being able to interact with customers, and discuss topics from coffee to various matters about life." 
Address: Rua do Tarrafeiro, No. 5B, Macao
Coffee Cave: an underground coffee scene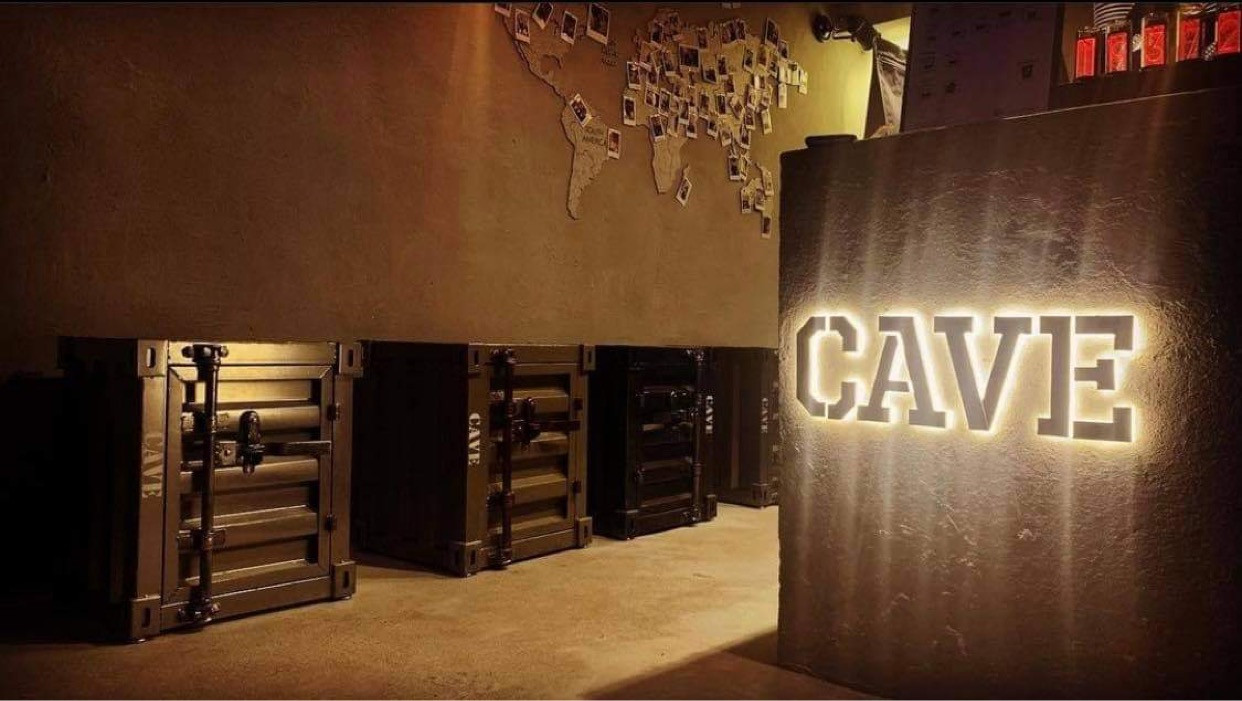 Late-night takeaway spot Coffee Cave is open from 8 pm to 1:30 am (closed on Thursdays, Sundays: 2 pm to 7 pm), and takes its name from the cave-like ambiance that the pair try to create in this dark little nook. 
The unique concept was opened on Christmas Day of last year. Like with Oyasumi, owner Agostinho Lam co-founded the shop with his partner Jason, and runs it in the evenings once he finishes his day job in marketing at a casino hotel. 
Lam says the inspiration behind his after-hours side hustle came from a desire to promote evening coffee culture in Macao, something he admired in Western countries like Italy or France, where meals are typically capped off with a hot cup of espresso. 
Available only for takeaway, the menu features a short list of essential coffee styles, like espresso, long black and Americano, plus a few non-caffeinated options like matcha lattes and Belgian hot chocolate.
Lam says that as they've started to find their feet, they feel more comfortable branching out with bolder concoctions. "We have one specialty drink right now, which mixes double espresso with Guinness. Customers who like the taste of barley love it." 
Lam believes that the pandemic has played a part in bringing people out of their homes and into Macao's late-night cafes. With more people working from home, he says, there's more interest in getting out in the evenings and exploring new options around town. Instead of sitting at home and enjoying an after-dinner coffee, locals are now venturing out for their caffeine fix.
Address: Rua de S. João de Brito, No.30, Macao
Park Coffee: an oasis near Lou Lim Ieoc Garden
Hidden away above a salad shop near bucolic Lou Lim Ieoc garden, Park Coffee provides an intimate space for customers to wind down in the evenings. Owner Franky Ieong says he discovered the hideaway after his friend, who owns the restaurant below, told him about the vacant space in 2020. 
Ieong had already studied coffee-making through a Specialty Coffee Association course in 2018, and had been experimenting with technique for three years at that point, and felt ready to take his next step.
His goal was to open a café that allowed him to keep exploring his craft, as well as a place to interact with other coffee lovers. Ieong, who works a full-time job during the day, says he wasn't trying to cash in on any trend when he set the business hours from noon to 10 pm. Rather, he thought that his closeness to Lou Lim Ieoc garden might attract an evening crowd.  
"I wanted to open the café later, and see if people visiting the park would come here. That's when I realised that quite a lot of people drink coffee at night, sometimes even two to three cups."
With the success of his first café, Ieong soon followed up with a second branch in Taipa (open from noon to 7 pm), which he launched this April. With two locations and a job to manage, he says his hands are full these days, and it's prompted him to shorten the hours at his Lou Lim Ieoc Garden shop so that it closes at 8 pm now. 
The cafés serve light snacks – think avocado and smoked salmon croissants and green tea cheesecakes – and a respectable range of drinks, from creamy flat whites to jolting shots of espresso, and, Ieong's favourite, pour-over coffee.
"Pour-over coffee has the same caffeine as other classic drinks, like Americano. But the taste is not as strong and it better suits evening drinking." He adds that another top choice on the menu is a signature recipe, made of espresso and coconut water, which has become a customer favourite. 
Addresses: 
Park Coffee: G/F, 32 Patio da Eterna Uniao, Macao
Park Coffee Taipa: Rua de Sao João, No. 23-25, Macao 
Lo-Fi: low-key vibes in high-end style 
Part restaurant, part café-bar, Lo-Fi stands for "Speak Low, Drink Fine", striving for a peaceful, quiet haven that's paired with high-quality food and drink. With its vibrant plants, large French windows, crisp white walls, and wooden tables and chairs that lend the space an earthy touch, the space is decidedly more high-brow than your typical late-night coffee joint. 
Operating from 7 pm to 12 am from Wednesday to Sunday (closed on Tuesdays, Mondays: from 11:30 am to 7 pm), Lo-Fi opened in August 2020. At first, they didn't keep late hours and closed at 7 pm, says Peter Kuok, who manages the business. But after a steady stream of customers kept arriving near closing time, staff decided to extend their hours and embrace the night owl clientele."Many of our late customers would ask for coffee after their meal, and we realised that there was a demand."
Kuok says that Lo-Fi's calling card is its food menu, which rotates regularly to include seasonal ingredients, and its experimental drink recipes. "We wanted to do something different. So we start our specials with cold-brewed coffee as a base, and then get creative on top of it." For example, this month, the café launched its new specialty "Dirty Cat" – a double espresso with milk, layered with lychee foam and cocoa powder.  
With more sophisticated dishes on the menu here, like pink prawn rice with butter soup, barbecued chicken skewers, and foie gras-fried rice with teriyaki and fig sauce, it's no surprise that Lo-Fi attracts an older crowd, anywhere from 20-40 years old. 
Address: Pátio Da Lenha, No. 21A, Macao