Toast of the town: Try these Macao-inspired cocktails for a taste of culture, history and cinema
Toast of the town: Try these Macao-inspired cocktails for a taste of culture, history and cinema

Link copied
Ever wondered what Macao would taste like as a beverage? Macao's top mixologists use the city's character as a creative springboard to bring you delicious, locally inspired libations.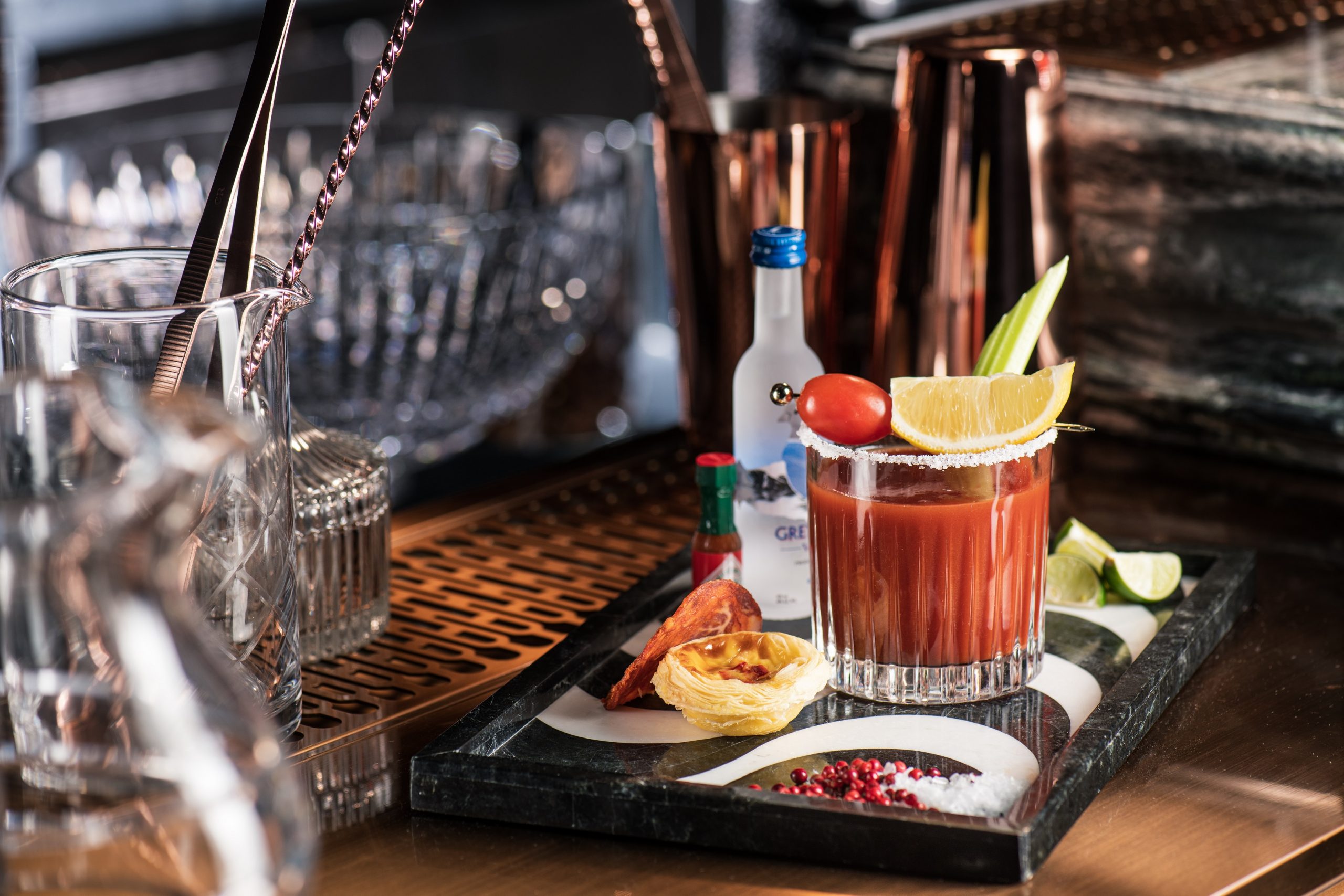 Shaking up the local cocktail scene, the city's top mixologists have managed to capture various elements of Macao's unique character in locally inspired drinks, served with a sidecar of storytelling.
The sea voyages of Portuguese explorers, historic spice trades, local art-house films and even the endangered language of Patuá all serve as inspiration for these creative libations.
Ingredients serve as an ode to the city's heritage too, starring the likes of five-spice powder, locally made baijiu, Chinese herbs, chorizo, peppercorns and more. Time to get sipping! 
"Patuá" at Bar Patuá, MGM Cotai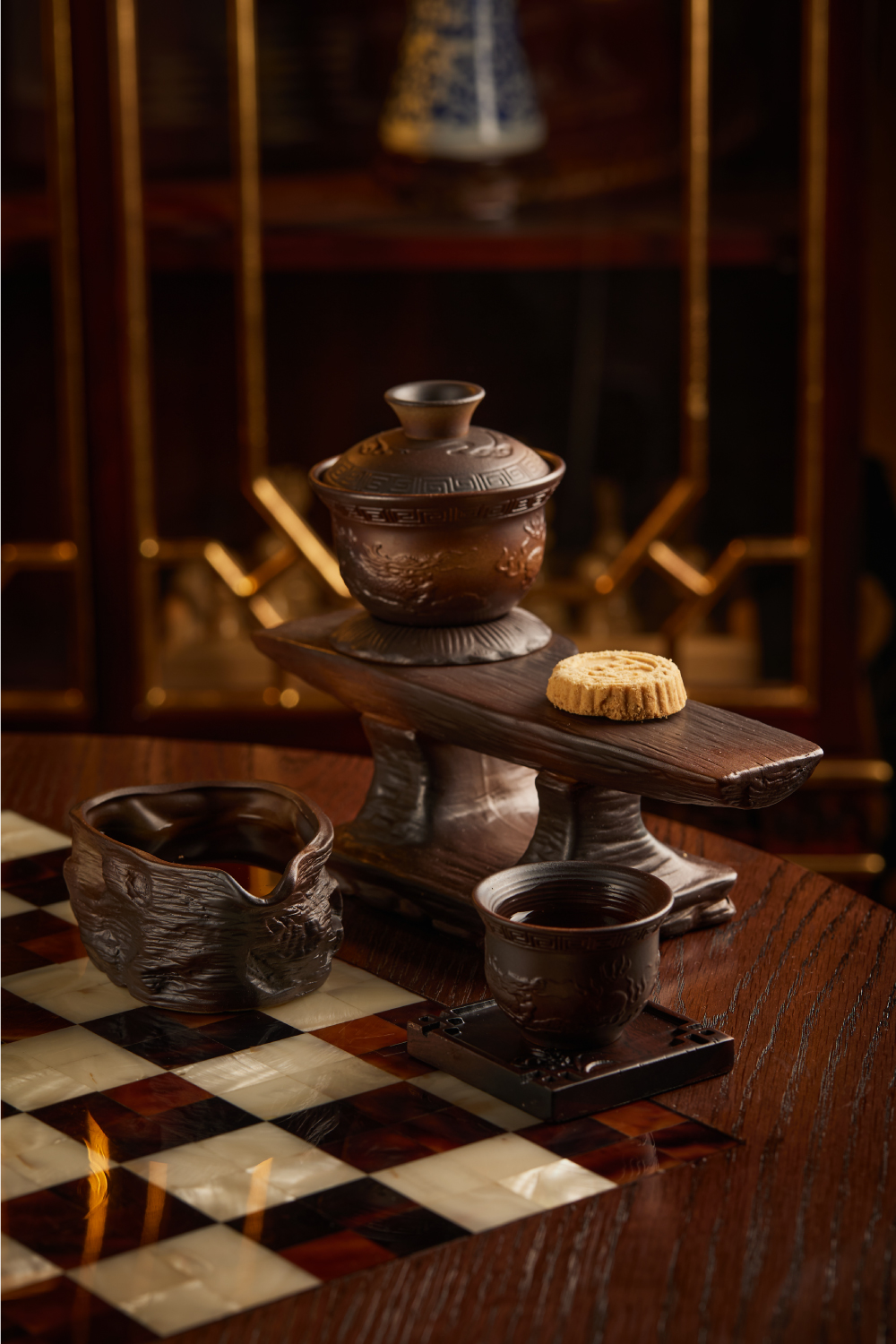 Named after Macao's endangered creole language, a byproduct of the marriages between Portuguese settlers and local women, The Patuá is the signature cocktail at MGM Cotai's Bar Patuá. The drink pays homage to the past by combining elements from Macao, China and Portugal, especially when it comes to the ingredients. 
Using Macao's first and only locally made baijiu, distilled by Macao Fachau, the sweet and sour drink contains Porcelain Gin, 10-year-old tawny port, homemade tonic, and Nin Jiom Pei Pa Koa (a natural Chinese herbal remedy).
"We serve the drink in a classic Chinese tea set with almond cookies," says award-winning Bar Manager Paul Zhang. "Macao was a real melting pot back in the old days, and this drink really represents that."
"Happy Street" at Goa Nights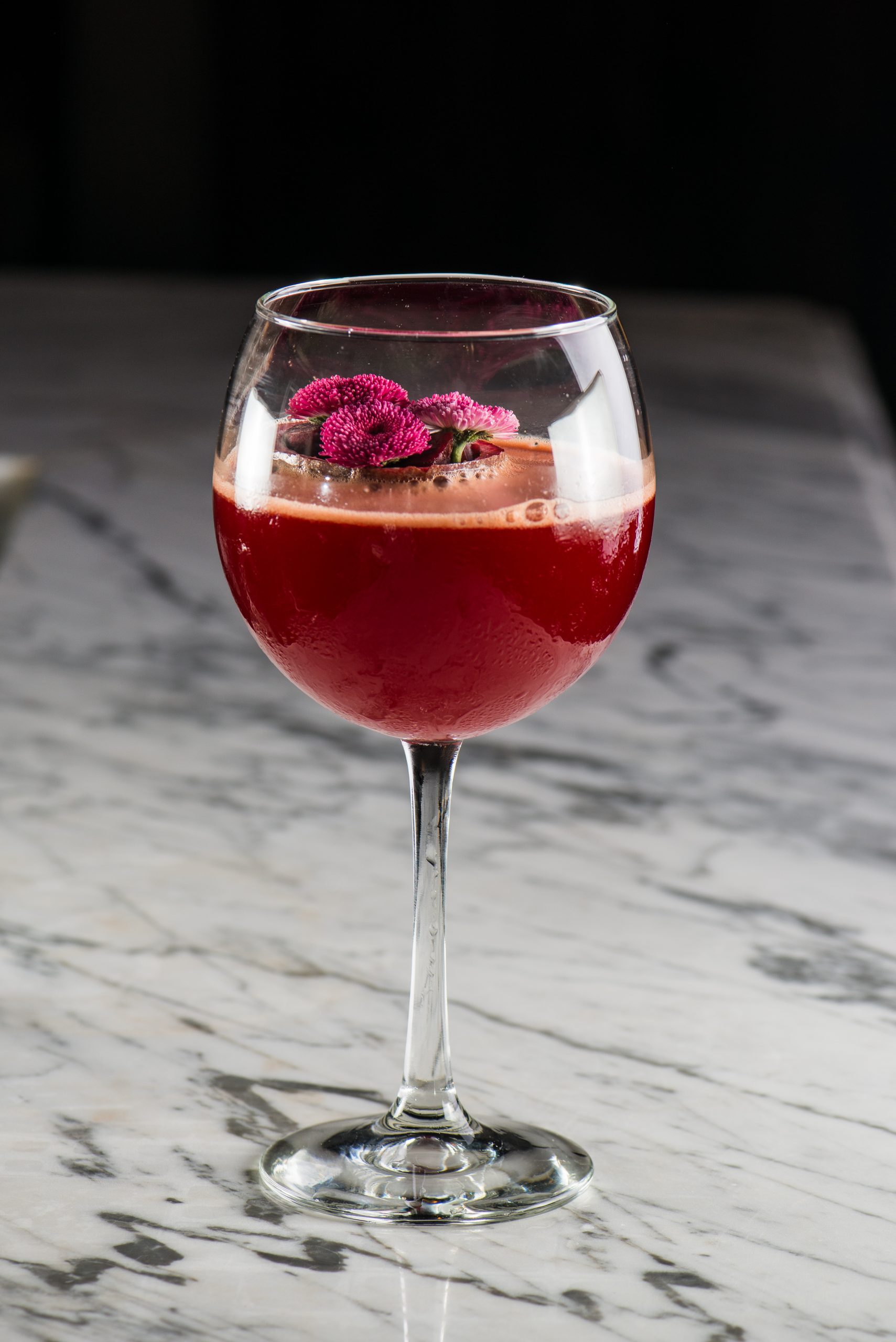 With a cocktail menu dedicated to Portuguese explorations – Vasco da Gama's journey from Portugal to India, iconic places in Goa and landmarks in Macao – Goa Nights in Taipa Village offers several choices when it comes to a drink with a local story. One of their most popular concoctions is Happy Street, named after Macao's old red-light district. 
The cocktail – made with beetroot-infused gin, passion fruit and fresh coconut water – aims to capture the neighbourhood's free-wheeling, convivial spirit. "It was a place where people had a good time," says Bar Manager Shobit Shetty. "We really tried to encapsulate that feeling, so the flavour of the drink should also make you feel happy."
"Maria do Leste" at The St Regis Bar, The St Regis Macao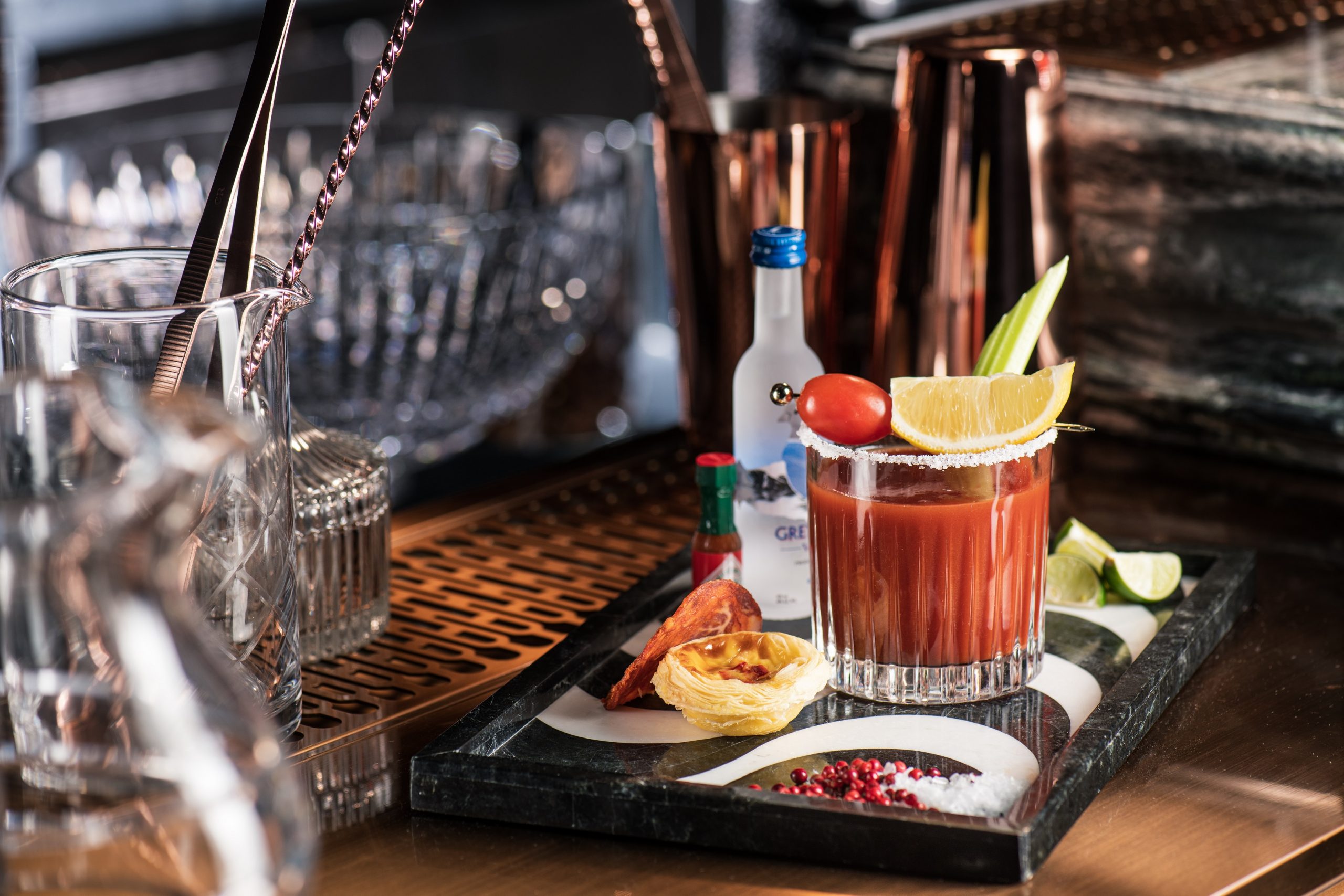 A signature at St Regis bars worldwide, the Bloody Mary has been a part of the hotel's history since 1934, when bartender Fernand Petiot first introduced the vodka and tomato juice creation to guests at The St Regis New York's King Cole Bar. 
Today, each hotel offers its own local spin on the iconic drink. The St Regis Macao's interpretation – dubbed the Maria do Leste, or 'Mary of the East' – serves as an ode to the city's East-meets-West culture, featuring a savoury combination of chorizo, pink peppercorns, piri piri sauce, cinnamon, and paprika. 
This is the ultimate deconstructed cocktail: The Maria do Leste arrives on a Portuguese calçada-tiled tray complete with a miniature bottle of vodka, Tabasco sauce, limes, sea salt and pink peppercorns, so you can tailor the drink to your tastes. As a bonus, you'll also find a slice of chorizo and a lobster egg tart on the side – perfect accompaniments to this quintessentially 'Macao' cocktail.  
"Gin Sake Margarita" at Vida Rica Bar, Mandarin Oriental Macau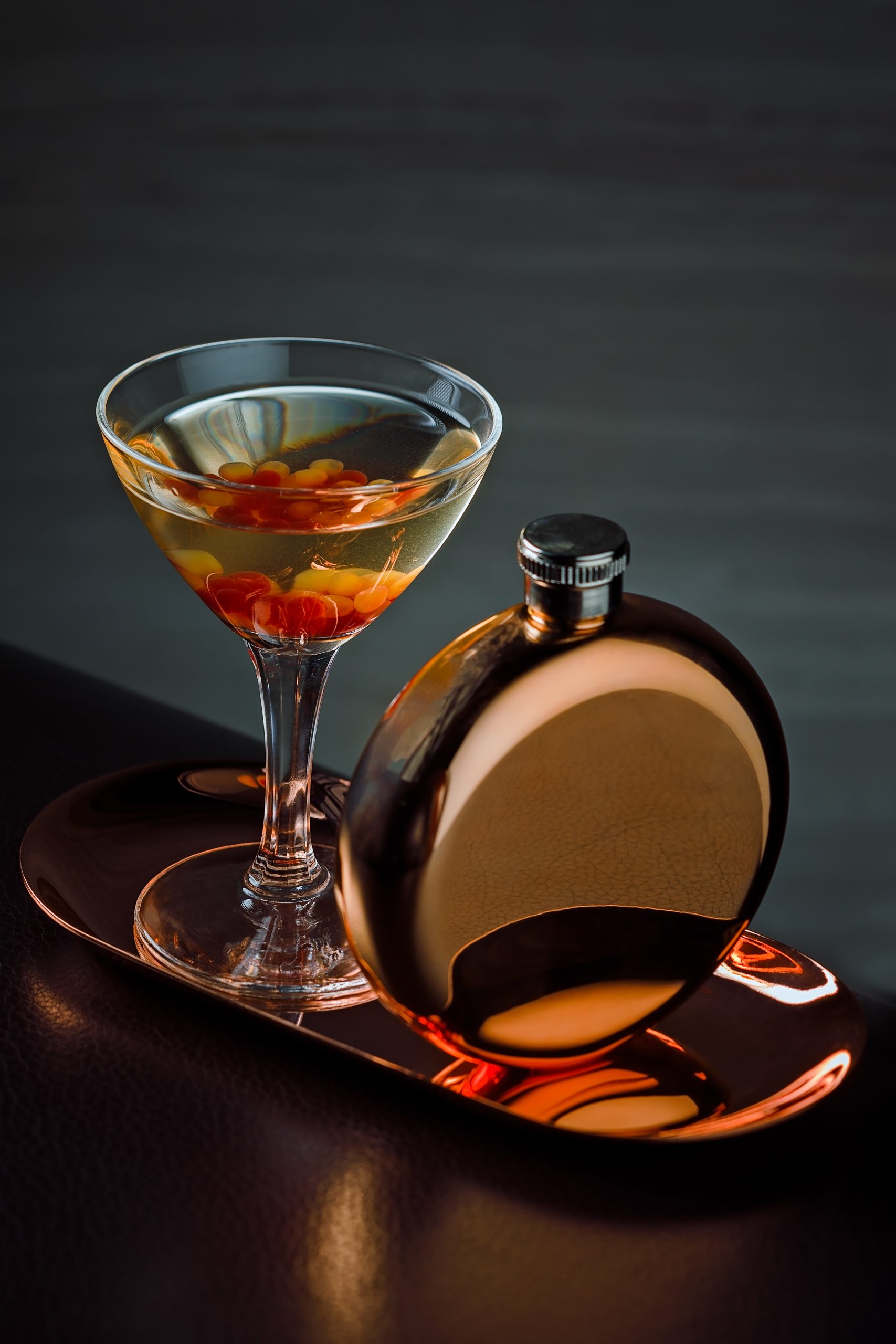 Directed by Macao filmmaker Peeko Wong, 2017 art-house flick "Gin, Sake, Margarita" – in which three artists serendipitously meet in a bar in Macao – inspired the "Mixology: Legends and Cocktails Volume 2" menu at Mandarin Oriental Macau's Vida Rica Bar. 
While researching and brainstorming new flavour combinations, the bar team stumbled upon art-house cinema Cinematheque Passion, located along the city's famous "Love Lane" near the Ruins of St Paul's. "We stepped inside [the cinema], and the first thing we saw was a poster for 'Gin, Sake, Margarita'," says Head Bartender Marks Solomko. "As bartenders, it was serendipity. We'd found our inspiration." 
Offering a twist on the classic martini, the drink revolves around a trifecta of gin, sake and clarified margarita. "We do a milk wash to clarify it, which makes it transparent and gives it a velvety texture," adds Solomko. "We add gin and sake, then top it with mango and strawberry pearls."
"Golden Cage" at Antica Trattoria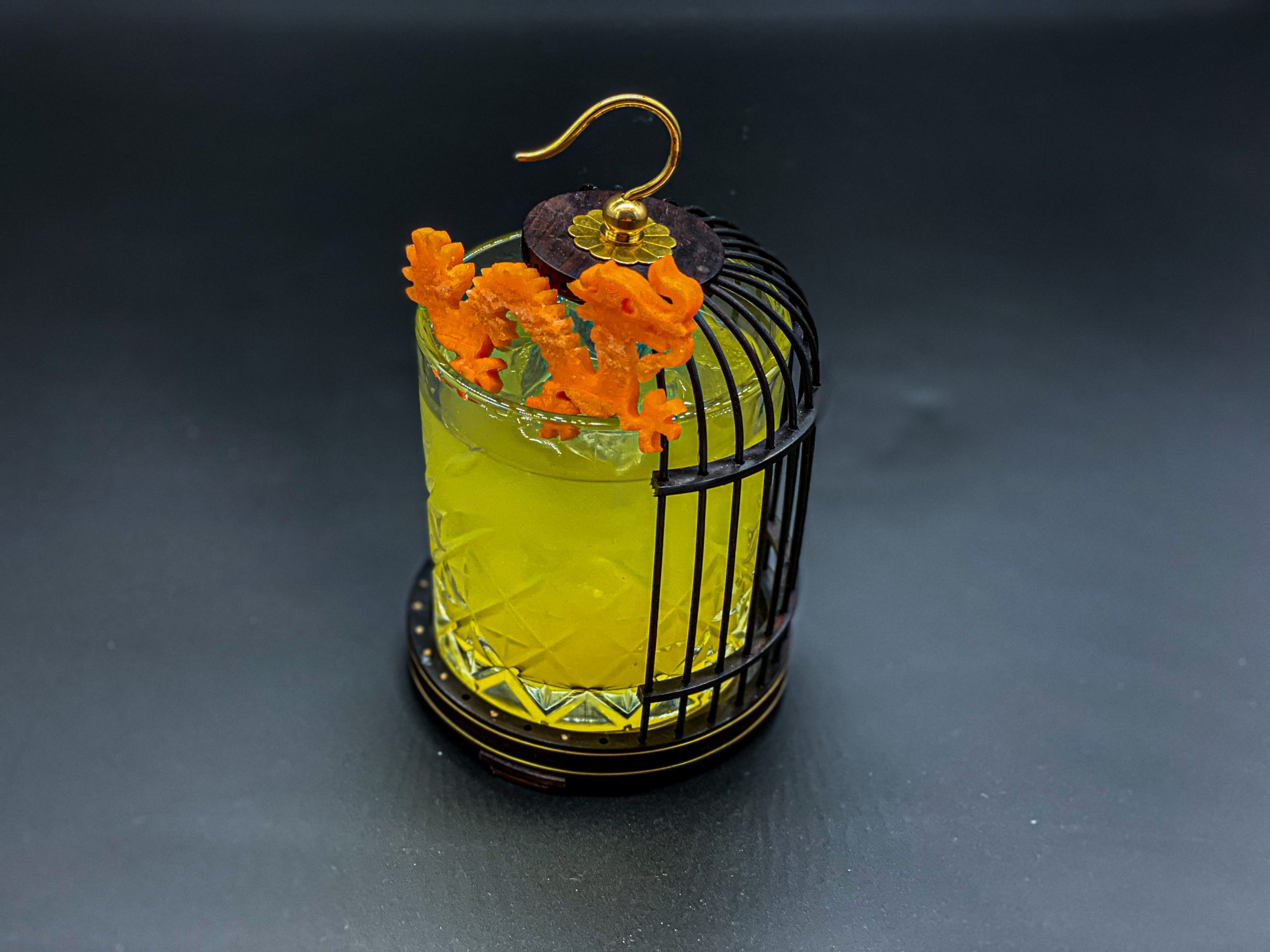 For the ultimate crash course in Macanese history, step inside Antica Trattoria's Syndicate bar, and ask for "The Little Red Cocktail Book". Owner and mixologist Bruno Santos and his team take guests on a historical journey through China's Cultural Revolution and the ensuing social conflict in Macao. 
"We wanted to bring some contemporary history to Macao," he says. "From the first drink [in the cocktail book] to the last, you can follow along with the story." 
The Golden Cage, the sixth and final drink in the lineup, represents the end of the conflict and peace in the region. Santos combines sous-vide banana, turmeric, coconut milk, pineapple and Macieira brandy to create what he calls the "smooth criminal" of cocktails.