Why free-spirited Macao artist Filipe Dores opened Ajar tea boutique
Why free-spirited Macao artist Filipe Dores opened Ajar tea boutique

Link copied
Filipe Dores has never been one to bend to society's expectations. At his new tea shop and cafe, Ajar, he continues to experiment by merging art, design and tea.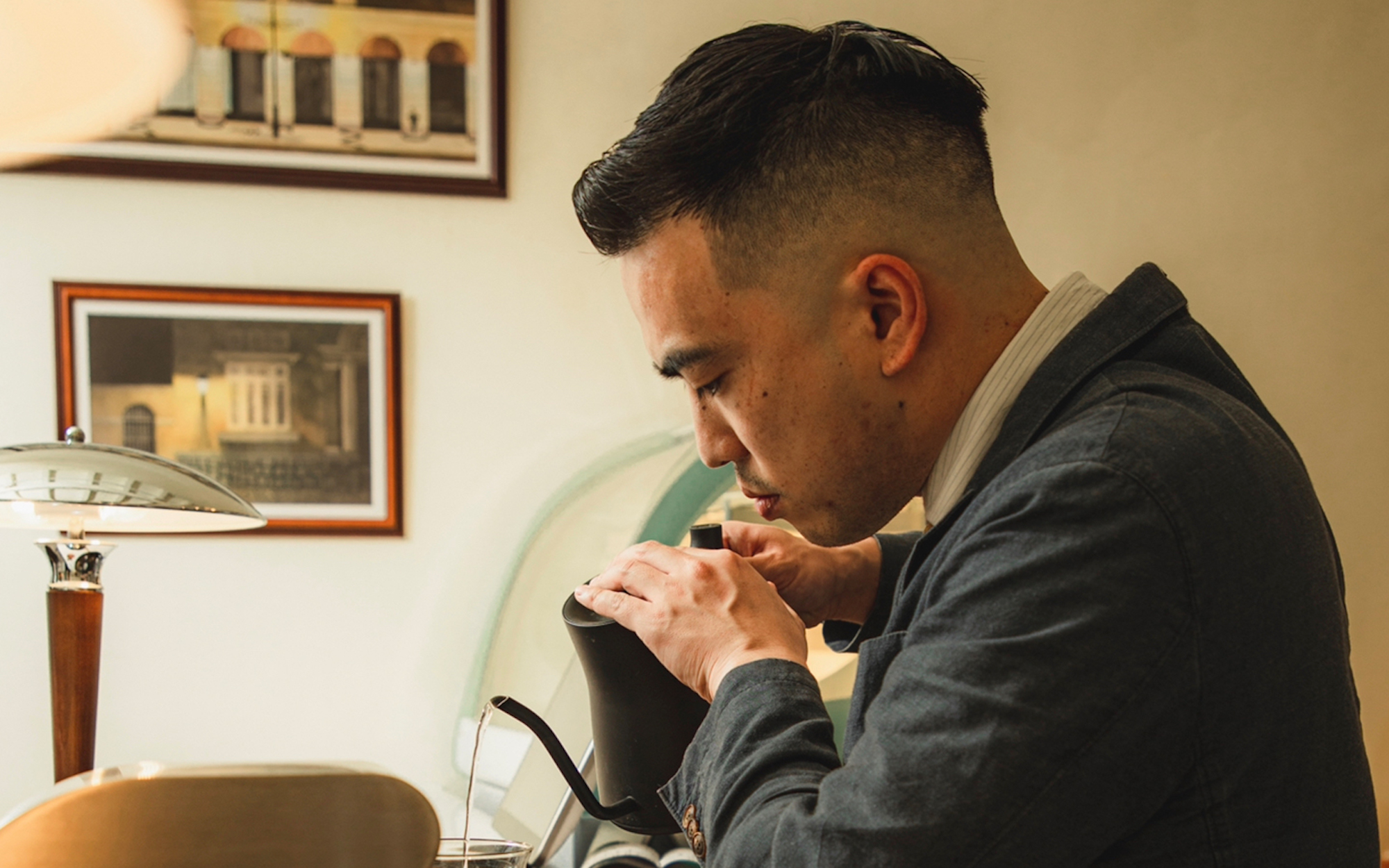 Born in Macao, Filipe Miguel das Dores has undergone many evolutions during his 33 years on the planet. Teenage rebel. Award-winning artist. Art teacher. University lecturer. Tea enthusiast. And now, a restaurateur.  
"Labels – they're just what other people use to identify me," says Dores.
"They are all paths I walk with patience and hope to seek delight in. My career choices to date are discouraged in most Asian families – because many think they're not financially sustainable – but I usually don't care about their opinions." 
Fresh from opening his tea shop and boutique in October 2022 within the Albergue SCM courtyard in the St Lazarus neighbourhood, Dores is full of creative energy. But that's nothing new. 
He's been a free spirit since childhood. Growing up as an only child in a single-parent household, Dores lived with his mother, who worked as a civil servant to support them. "I was always a naughty kid since I was a child up till now – this hasn't changed." 
The classroom was not Dores' preferred environment, and he spent his secondary school years drinking and getting into fights. "I would leave the house and spend the night sleeping in the park," Dores recalls. His mother, rather optimistically, hoped Dores would train for the police force. 
Instead, Dores found his way to art. In 2010, a cousin introduced him to abstract art, which sparked something in Dores. He delved into the art world, meeting many artists who taught him different skills and styles, such as realistic still lifes and expressive watercolours. Dores found success at an early age, winning The John Purcell Paper Prize in 2015 for his watercolour painting "Mario Night", as well as The Leathersellers Prize a year later for another watercolour painting "Working Alone". 
At the same time, he studied art, focusing on sculpture, at the Macao Polytechnic Institute (now Macao Polytechnic University) and graduated with a bachelor's degree in 2017. He then left for the UK, earning a Master of Fine Arts in Contemporary Art at the University of Edinburgh in 2021. 
After completing his master's, Dores returned to Macao to teach art. He established a private studio and launched "Laugh Art Loud" (藝笑樓) art classes, which he still teaches today. With a focus on watercolours and oil painting, Dores' teaching style reflects his unorthodox learning style: "In all my workshops, it is always the students that decide what they'll draw – I never impose restrictions," he explains. "I tell them, 'You have to choose something you are truly interested in.'"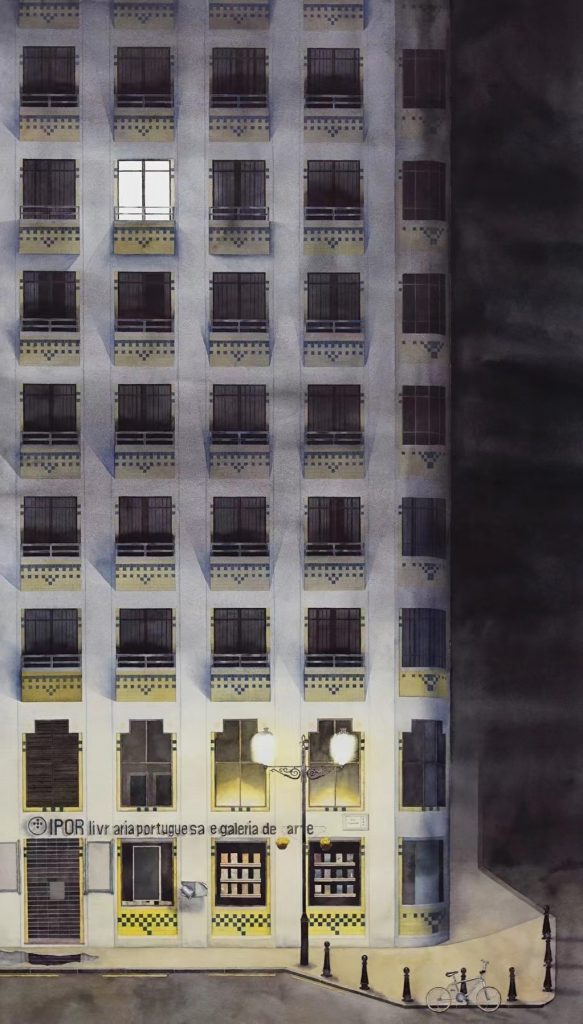 Charting his path 
Dores practises what he preaches, taking his advice to heart. While thriving as an artist and teacher, he continued to follow his interests. This time, it guided him into the world of tea. 
His relationship with Western tea began during his master's studies in the UK. "Coffee was actually my major drink [at the beginning], but consuming too much often caused dizziness and shaky hands," he explains. Instead, he drank coffee in the morning and then switched to tea in the afternoon. "It quickly became a daily drink," he recalls. 
The more he explored tea, the more it fascinated him. "I like Western tea because there are so many tea leaves … and they all reflect the cultures of different places." 
Dores was also drawn to the vast potential to create new flavour combinations. "For example, you could add dried fruits and sunflower petals into Japanese sencha – the formula [and taste] always surprises me," he says.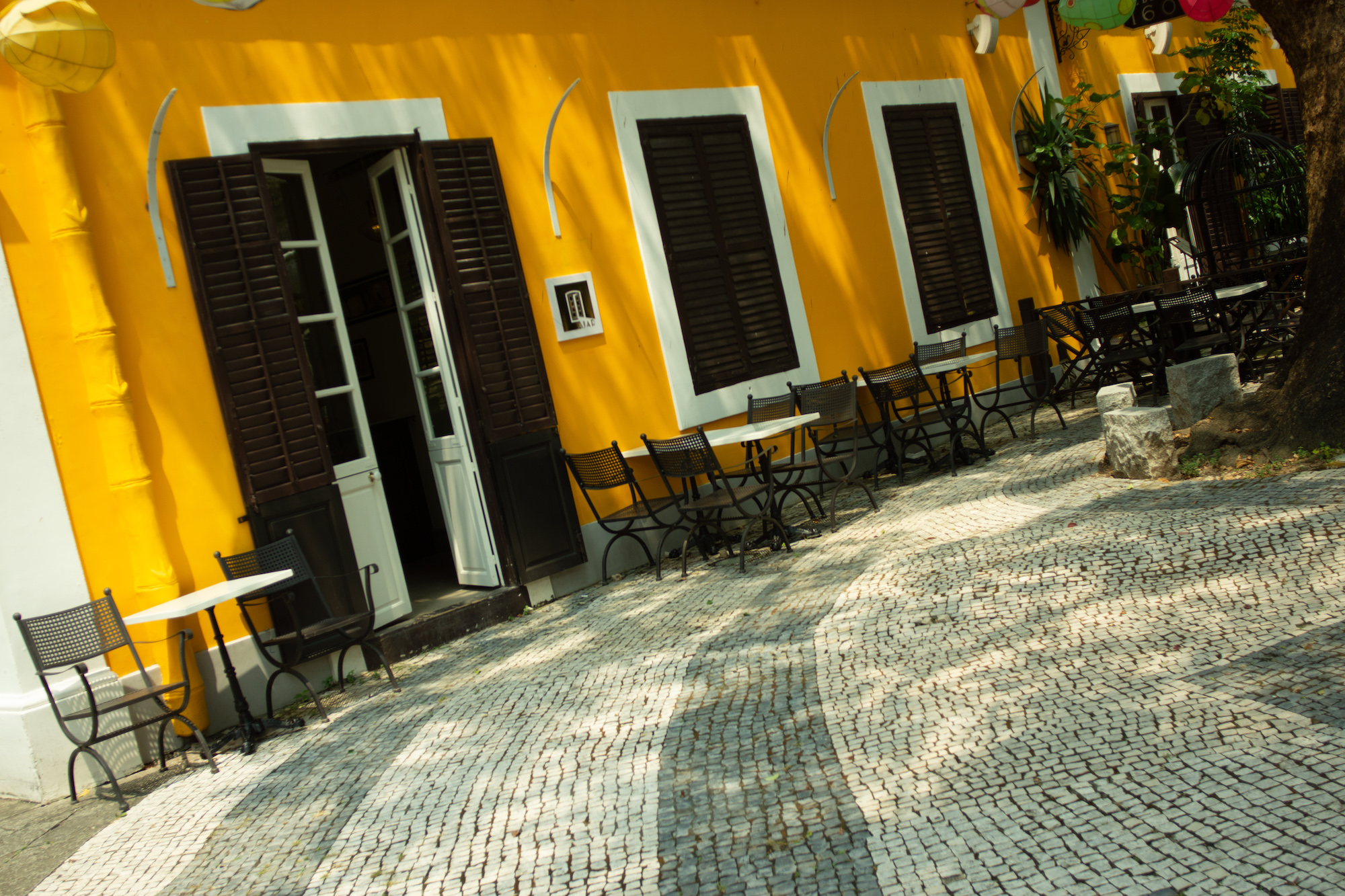 Tea time at Ajar 
This percolating passion for tea led Dores to start building the concept for Ajar in early 2022. About half a year later, he opened his tea shop in a buttercup-yellow building built by the Portuguese in the early 1900s.
Neighbouring popular restaurant Albergue 1601, Ajar sells tea drinks, food and premium tea blends (both loose-leaf and bagged). He sources tea leaves from numerous countries, including Earl Grey from Sri Lanka and various European black teas. 
"We search for different ingredients, figure out the desired proportions to create blends, and then check and adjust the taste," says Dores of his exclusive tea blends. "We keep the tea leaves [within a well-sealed container] untouched for a week, and when they have been fully mixed, absorbing each other's aroma, we taste the outcome."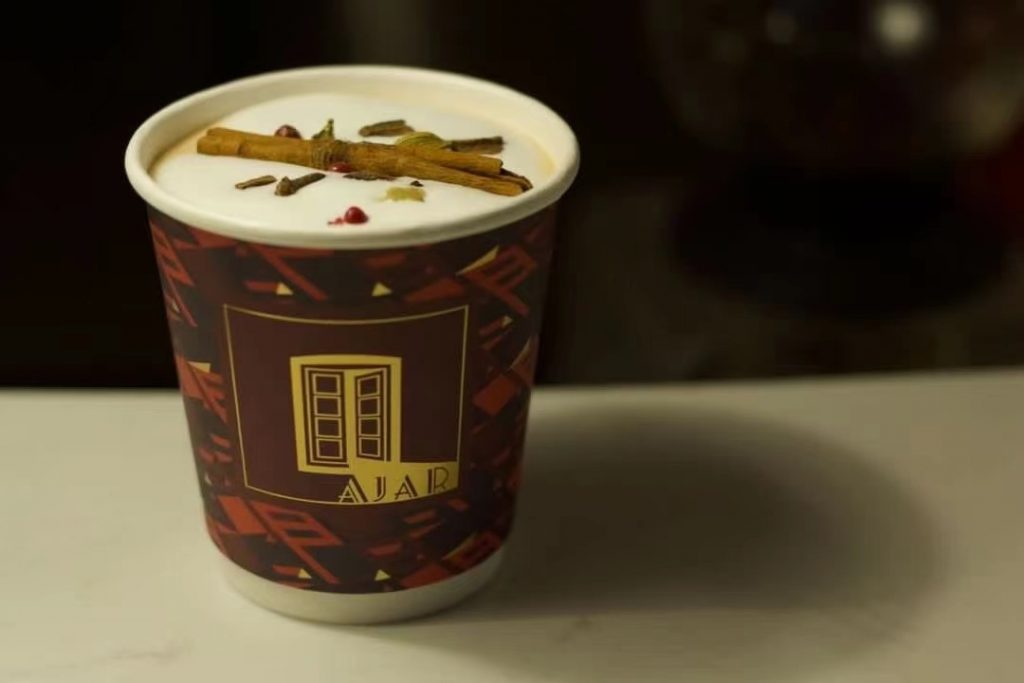 Dores' tea range spans classics, such as Earl Grey, to house-made novelties like rich Belgium chocolate mint, nutty popcorn black, rose lychee oolong, and mango passion. His personal favourite is premium rose black, which contains baked rose petals. Dores says it has a more robust flavour than other rose teas, exuding a refreshing sweetness. 
The entrepreneur finds ideas for new tea blends in daily life and classic flavour combinations. For example, a popular ice cream flavour, mint chocolate chip, spurred him to create the Belgium chocolate mint tea blend. 
Curiosity is another central theme at Ajar – it's even why he chose the name, which refers to a door or window left slightly open. "Whenever you read a novel or watch a movie, you know something unexpected is bound to happen if a door is not closed all the way," he says, adding that he designed the logo and cup designs to communicate this message.
"If you lack curiosity, it's difficult to fall in love with something," he says. "I always develop a curiosity around how things function, why things work the way they do before I begin thinking about whether I am passionate about it."
Embracing the unexpected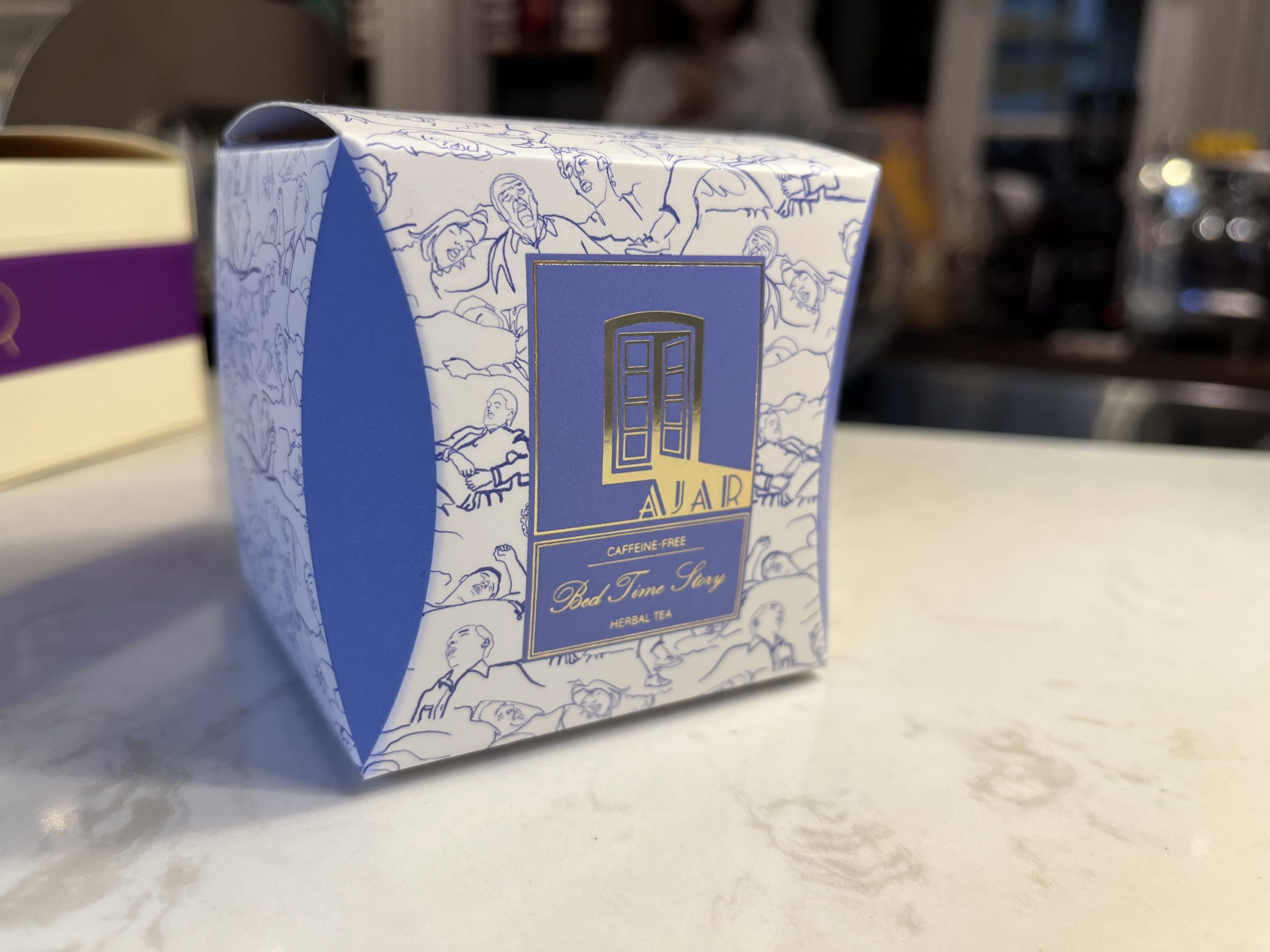 The opening hasn't been without challenges. Aside from navigating the Covid-19 pandemic, Dores invested his savings in starting Ajar and had to learn how to handle all of the usual uncertainties of running a hospitality business.
"If you work for someone, how much you would earn per class or hour is fixed," he explains. "But when you open your own business, you don't know when customers will come in or whether there will be any customers at all that day, and this uncertainty is one of the struggles in entrepreneurship."
Though Dores doubts his tea shop will be a huge "financial success" in the short term, he hopes someday it will become a distinct Macao tea brand.
Luckily Dores is a glass-half-full kind of guy. He points to his school truancy as an example: "Those years I spent skipping school, some would have seen me as a failure in the role of a student," he says. "But from a different angle, I actually gained a lot of social experience during those years – I learned about interacting with people, resolving challenges independently, and adaptability."
Looking ahead, Dores plans to create a range of tea products for tourists in Macao and continue to work on his own art pieces and exhibit them around the world. He feels prepared for whatever 2023 throws at him. "I have realised that 'gaining' and 'losing' often happens at the same time, so I do not make a fuss about the temporary losses," Dores says. "I just keep going and hope my efforts are eventually rewarded in the final outcome." 
Accustomed to living outside the box, Dores welcomes whatever comes next. In the meantime, he's taking his advice: "Never follow any rules, do not be afraid to take risks, and treat everything in life as an adventure." 
---
Ajar is located at 8 Calçada de Igreja S. Lázaro Taipa, Macao. Contact them via Instagram here.