How a Mozambican superfood brand made its mark in Macao
How a Mozambican superfood brand made its mark in Macao

Link copied
Ekithi superfoods specialist links Macao with Mozambique and is building a greener, more prosperous future for its farmers.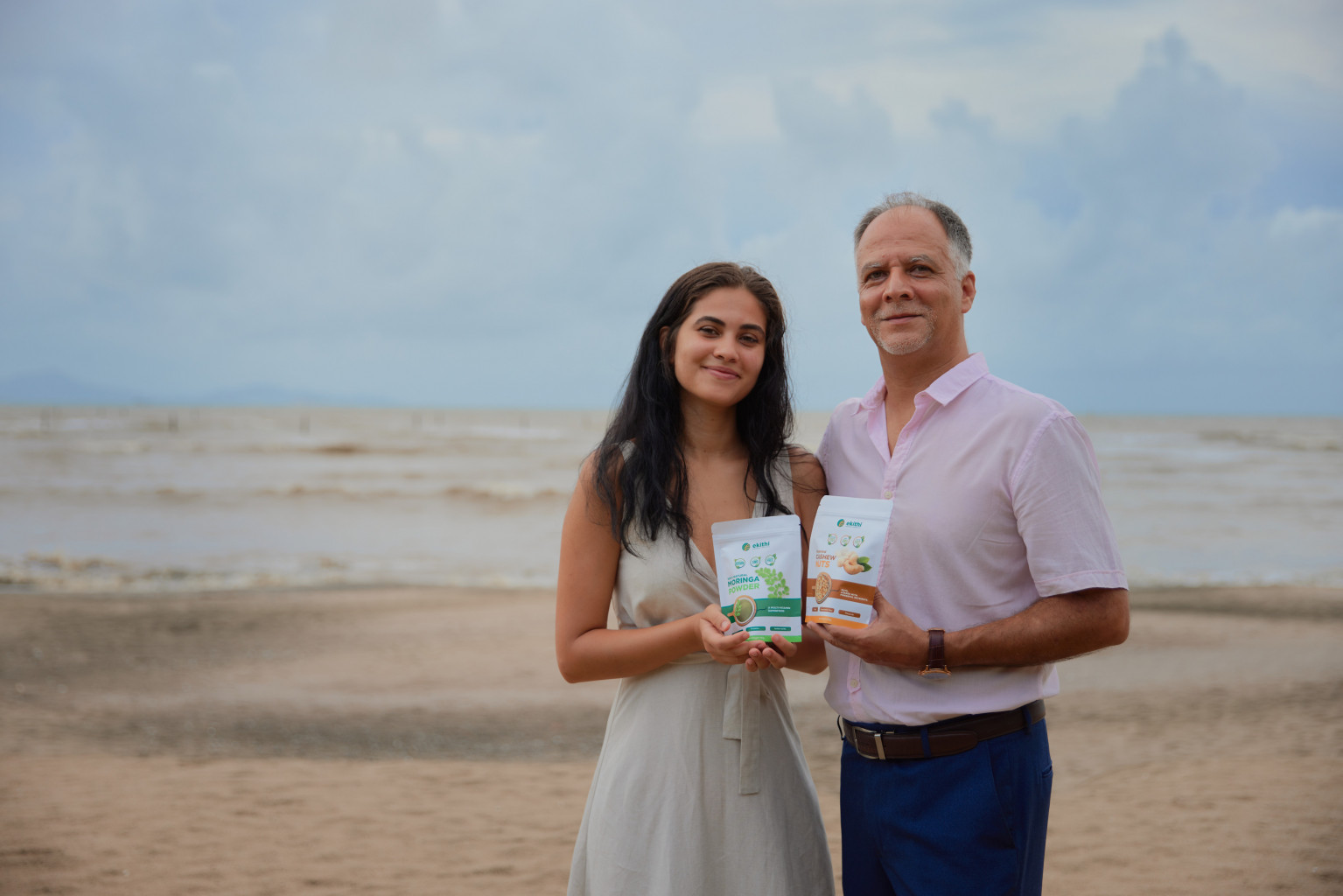 Social entrepreneur and Air Macau pilot Rui Manuel Pereira plans to take his family-run Ekithi Agrícola superfoods business to even greater heights.
Born in Portugal and raised in Mozambique, Pereira has made his home in Macao since 2002, working as a captain for Air Macau. His love of flying began at an early age. He gained a Mozambican aviation licence while still a teenager and spent a decade with Linhas Aéreas de Moçambique. 
When he went to Lisbon for pilot training, he was persuaded by fellow Portuguese students to try life in Macao, eventually settling here with his family.
However, it was Pereira's farming heritage in East Africa, which dates back to his grandfather, and his own passion for nature that led him to establish the Ekithi brand and, through this business, link the Asian and African continents.
Pereira launched Ekithi, which means "Green from Nature" in Swahili, in 2017. The company sells superfoods – cashew nuts, moringa and peanuts, with dried mangoes coming soon – cultivated naturally in Mozambique and sold online and in Macao. This provides a livelihood for some of the country's poorer farming communities in the Island of Mozambique region, a UNESCO World Heritage Site on Mozambique's northern coast.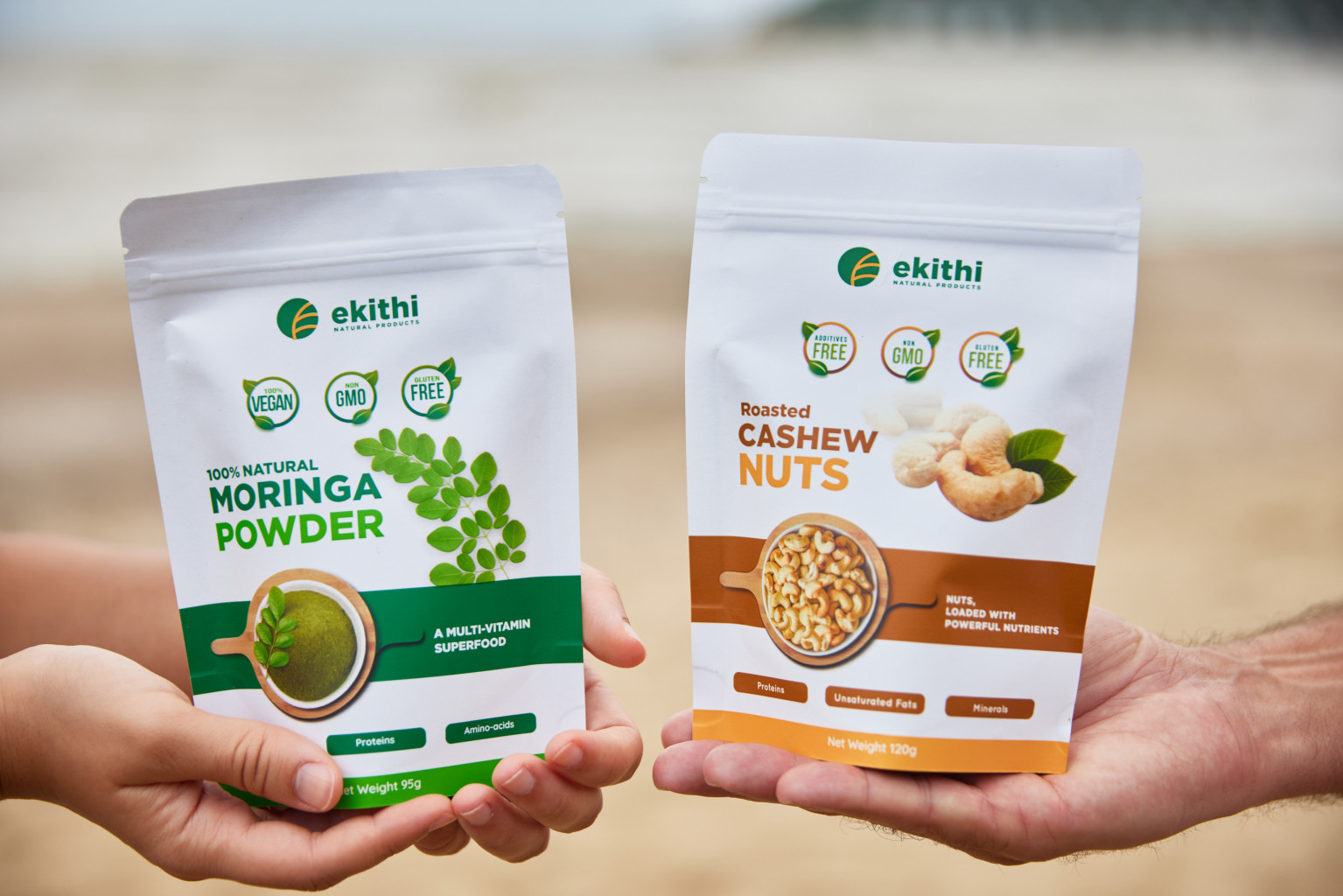 Pereira inherited the family's 850-hectare farm due to his father's ill health. "It's your turn," Pereira recalls him saying. A history professor at Maputo's Universidade Eduardo Mondlane, Pereira's father built a small community with a primary school, a healthcare centre and four wells to provide clean drinking water for the farmers' families.
This social and environmental commitment also motivates the younger Pereira. The pilot was determined to continue improving living conditions in the villages by developing a sustainable green business. "Nature is so beautiful in Mozambique," says Pereira. "It is our duty to protect the land surrounding us."
During a family visit to Mozambique in 2017, Pereira recalls: "We started thinking about selling the natural products planted by the local communities." If he exported the nuts and plants to Macao, Pereira reasoned, he could invest more in the community and encourage sustainable, natural farming. "We hoped to improve their living conditions, and provide better farming tools and methods they can benefit from," he says.
Ekithi is a truly family-run enterprise, with Pereira's daughter, Luana Neto Pereira, and sisters in Mozambique joining the venture early on. "We have a nutritionist, an environmentalist and an agronomist [in our family] – all of whom are looking after this project," he adds.
Pereira invested around US$85,000 (roughly MOP 683,000) on new infrastructure on the farm. He visited Mozambique four times a year until Ekithi officially launched. He also farmed alongside the villagers, which surprised them, he recalls.
The bulk of the farming takes place in Ampapa, a locality where residents' major source of income is fishing, but who struggle to survive during the off-season. "There are about a hundred families who previously [made a living] from fishing and now work [on our farms]," Pereira says.
Around 20,000 people live on the land and the Pereiras do not charge rent. The families can also use Ekithi's seeds, tools and chemical-free organic insecticide to cultivate crops for their personal consumption. Ekithi has 1,000 adult cashew trees and another 4,000 have recently been planted. Each tree can yield up to 7-11 kilogrammes of raw cashews per year. Ekithi keeps 2kg per tree to export to Macao.
This year Ekithi sprayed the cashew trees of five farmers (each of whom has anywhere from 50 to 300 trees) with an organic insecticide. "We also aim to promote a healthy lifestyle," Luana Pereira says, alluding to the nutritional value of the plants.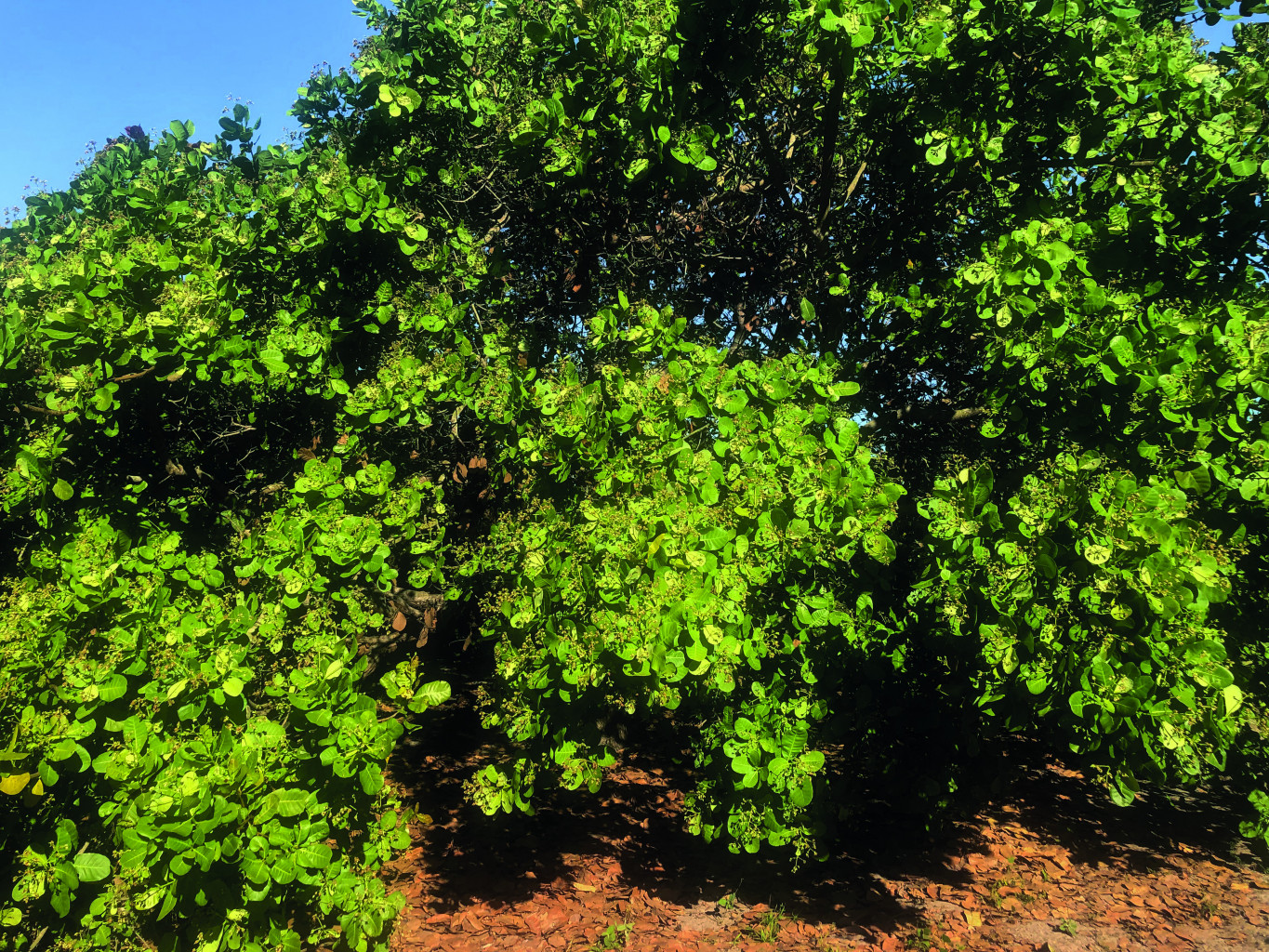 "If [the farmers] use our spray, they don't use any chemical pesticides," she says. "We can then buy their products to increase the volume of our production."
Thanks to the chemical-free produce, two NGOs support Ekithi and the local communities. One is OIKOS, which funds improvements in the living conditions for workers on environmentally sustainable projects. The other, Helpo, invests in training.
Currently, the farm uses 80 per cent solar energy and the family hopes to reach nearly 100 per cent soon. Over time, Ekithi strives to provide a small solar panel for each family in the community, build clay brick homes for villagers and support the Ampapa Primary School. They also hope to strengthen trade between China and Portuguese-speaking countries, providing social welfare in the process.
"My dad told me as I was growing up that 'You cannot live well if people around you have nothing – if you have breakfast and your friend doesn't have anything to eat, share'," recalls Rui Pereira. He says this lesson in generosity guides the family and serves as the ethical foundation behind Ekithi: "We must use what our land has to offer and give back to the people who look after it with so much care." 
---

What is Moringa?

 
The Moringa oleifera plant – known by some as the "Miracle Tree" or "Tree of Life" – is native to northern India and parts of Asia and Africa, growing as tall as 12 metres. The plant often appears in folk medicine to treat diabetes, joint pain and cancer, among other ailments.
Packed with more vitamin C than an orange and more potassium than a banana, moringa leaves (and flowers) are often brewed into a soup or eaten raw. They also contain calcium, protein, iron, and amino acids that support muscle growth and healing.
Moringa Health Benefits
While researchers have only tested plant extracts on animals thus far, early studies point to the following health benefits:
 – Insulin-like proteins within moringa may lower blood sugar, which can benefit those with diabetes.
 – Leaf extracts can slow the growth of pancreatic cancer cells.
 – Antioxidants in the plant may help with stress, inflammation and memory.
Interested in purchasing Ekithi products in Macao? They sell at Taipa's Lotus Pharmacy and Common Table, as well as in New Green Pavilion Box in Macao.