Where to get halal food in Macao
Where to get halal food in Macao

Link copied
The city doesn't have a halal-certified restaurant, but several eateries serve dishes made with halal meat, poultry and seafood.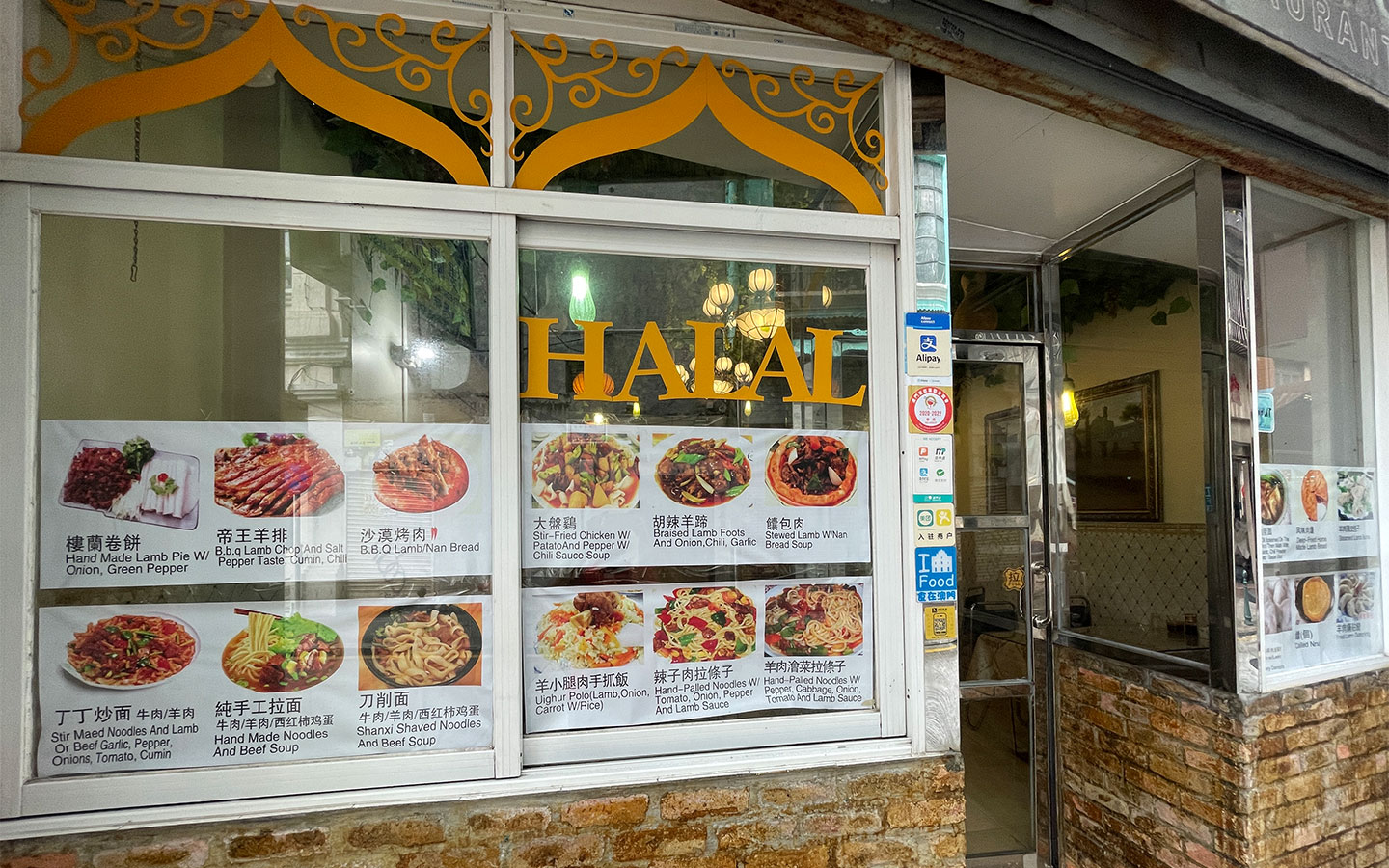 With a reopened Macao actively seeking to diversify its tourism markets and its economy, the number of Muslims in the city – both as visitors and as expats – can be expected to increase. Back in March, the Macao Government Tourism Office hosted a workshop for hospitality staff on Islamic dietary needs and cultural expectations, as the city begins to pave the way for Muslim guests.
A lot needs to be done. Macao doesn't offer a single halal-certified restaurant, for example. That means visitors – and a Muslim population estimated to number around 10,000 people – must make do with a handful of regular restaurants that at least offer individual dishes made in accordance with Islamic dietary law, even if the rest of the menu is not halal. 
This can make looking for halal food a bit challenging for first-timers. But to make things easier, we've come up with a round-up of Muslim-friendly restaurants that are pork-free and offer halal meats. Please note that some do serve alcohol.
Indo Pak Curry House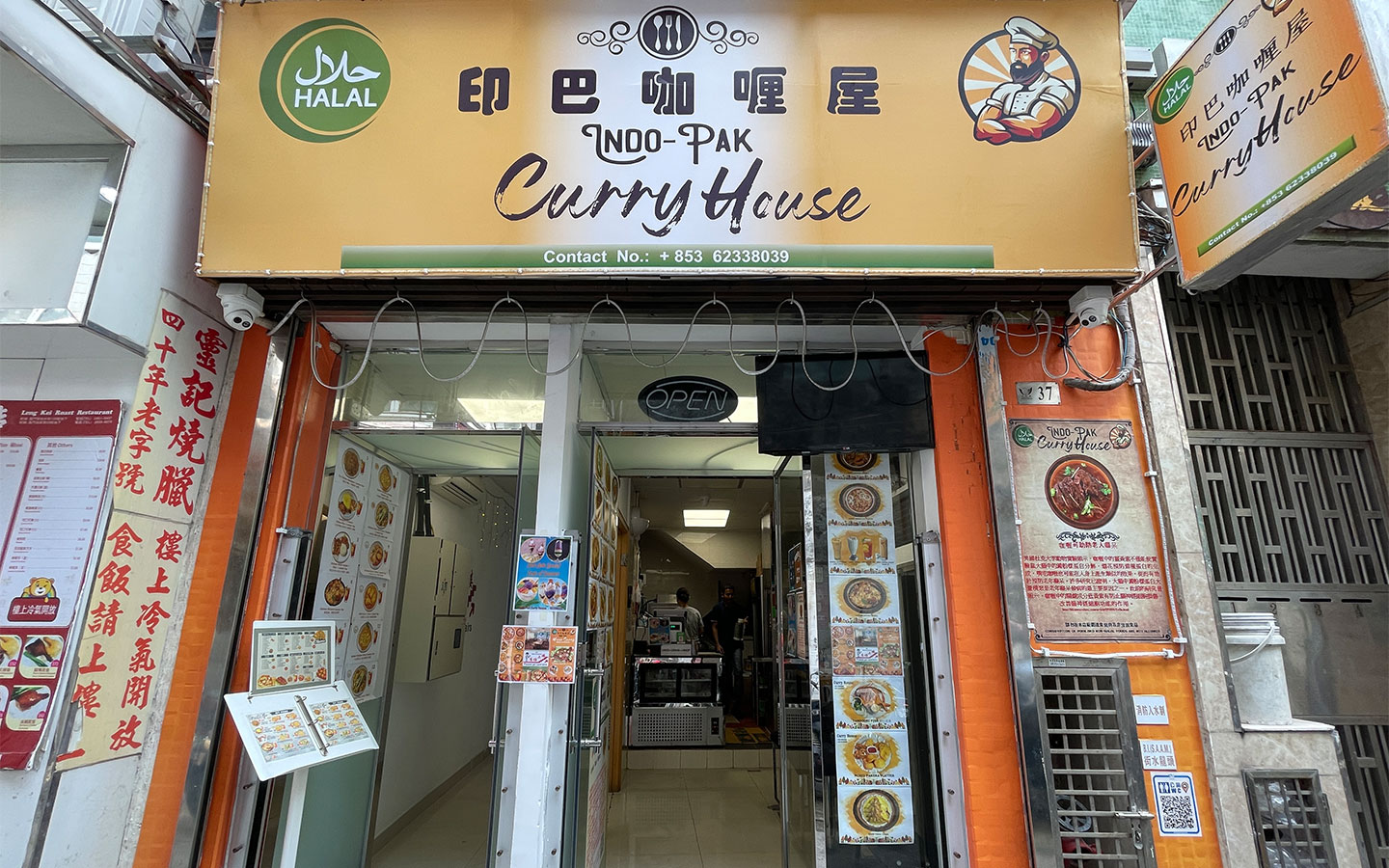 Sixty-year-old Pakistani Muhammad Qasim has been in Macao for about 30 years and since 2000 has sold various products from India and Pakistan at his store, Qasim Trading.

About six months ago, Qasim opened Indo Pak Curry House, a restaurant serving mainly Indian and Pakistani cuisine, with a few Indonesian dishes. Among the popular dishes are chicken biryani, chicken curry, nalli nihari (slow-cooked lamb shank curry), as well as various types of naan.
The restaurant is located just off the Rua dos Mercadores, not far from the Senado Square in the city centre.
Note: This restaurant is alcohol free.
Location: Travessa da Porta 37-37-A ground floor, Macao
Phone: (853) 6233 8039
Wardo Macau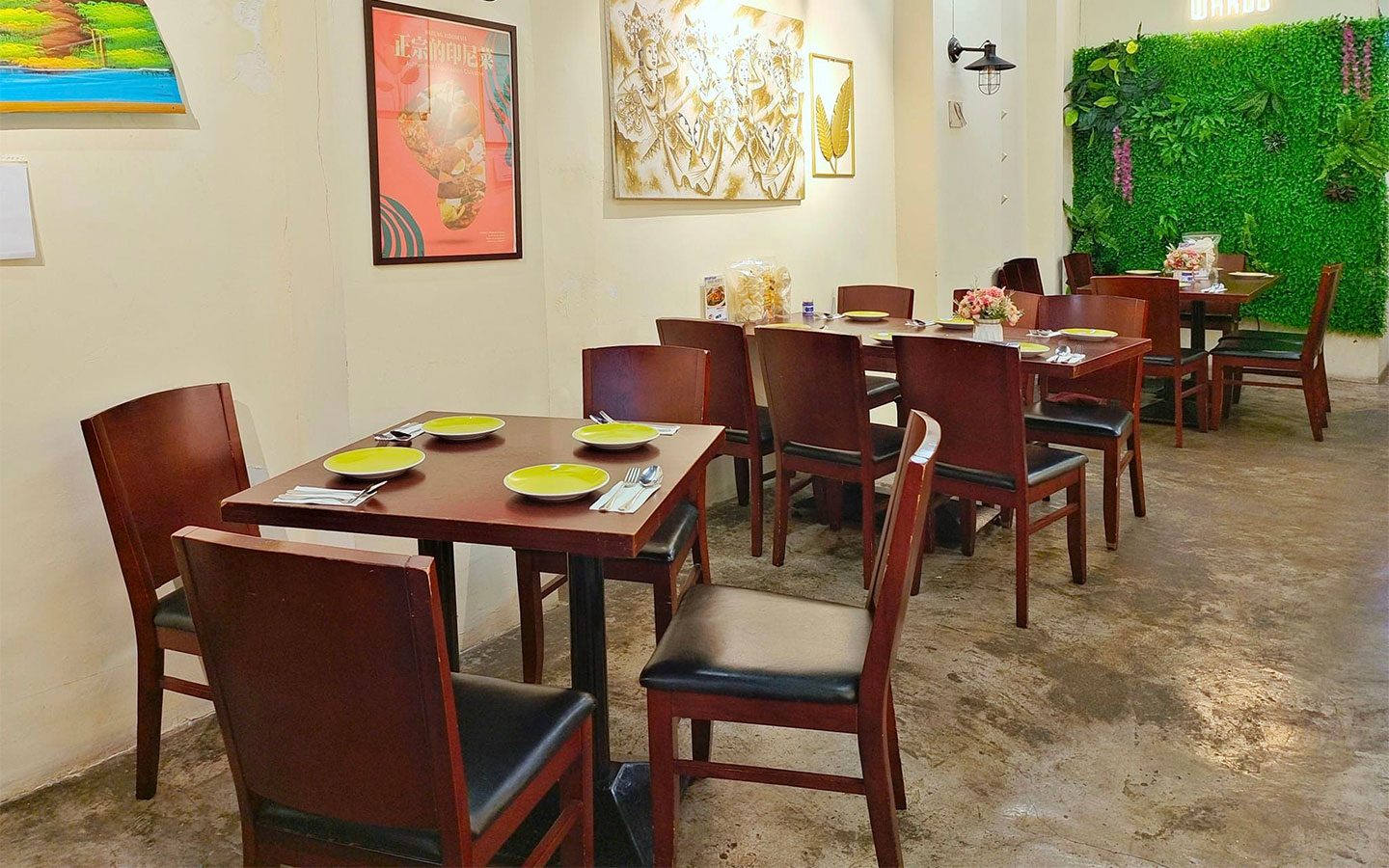 Wardo Macau is one of the city's newest Indonesian restaurants, with "wardo" being a portmanteau Bahasa word meaning "Indonesian shop". Its owner, Jumaiyah do Vale, opened it in November 2021, taking over the city centre spot occupied by another Indonesian restaurant, the now-defunct Sambal Jawa.  
Located just off Macao's main thoroughfare, Avenida de Almeida Ribeiro, the restaurant offers flavoursome dishes like grilled fish with dabu-dabu (a spicy tomato salsa originating from the Indonesian province of North Sulawesi), chicken geprek (Javanese for "crushed"), tahu gejrot (fried tofu in sweet-and-sour spicy sauce) and Indonesia's famous beef rendang. Customers can sing karaoke while waiting for their orders to be served – that can either be a wonderful or a terrible thing depending on your mood.
Note: This restaurant serves alcohol
Address: Rua da Tercena 9, Edifício Wai Son ground floor, Macao
Contact: (853) 2870 3133
[See More: What Ramadan and Eid-al-Fitr mean to Macao's Muslims]
Loulan Islam Restaurant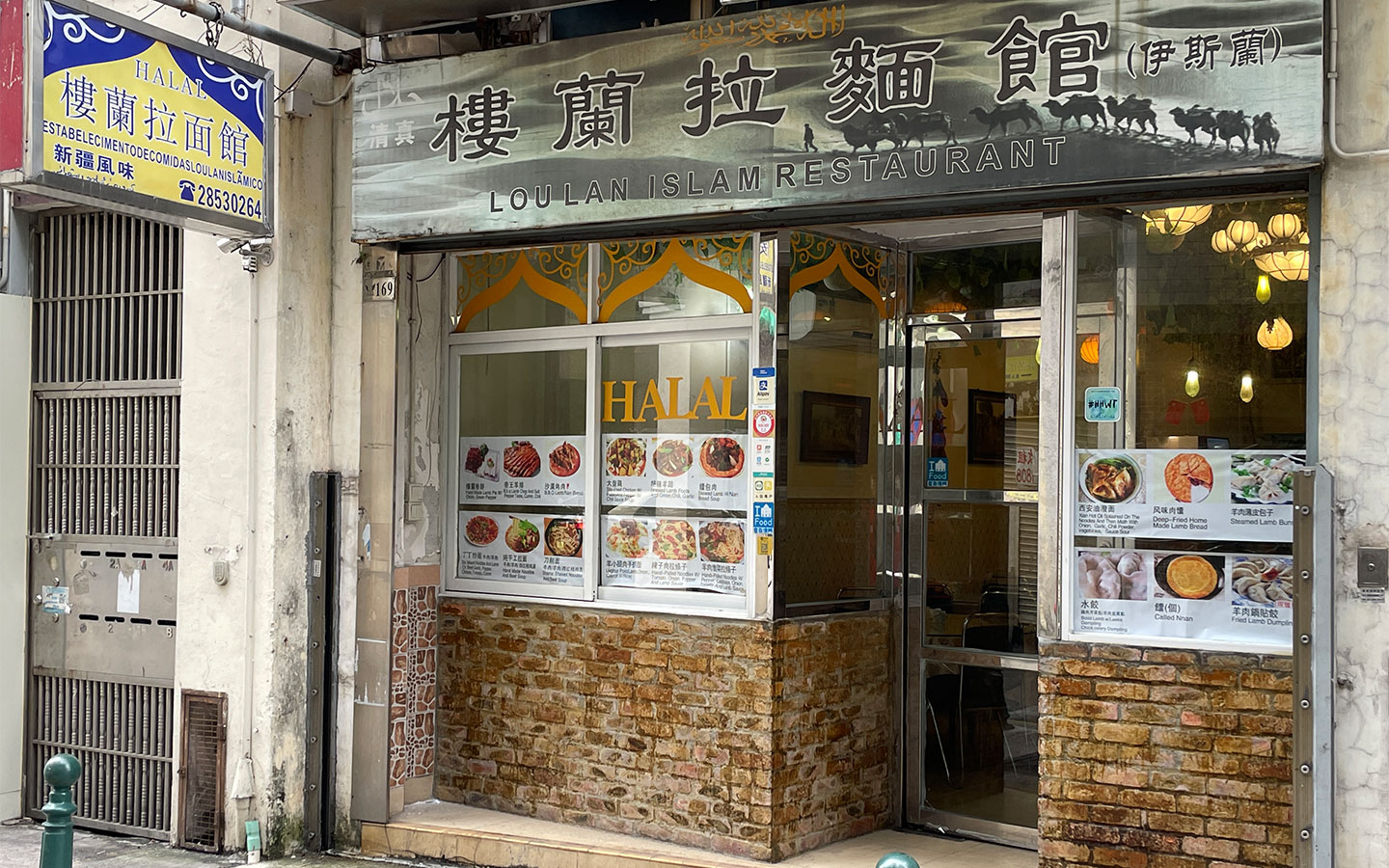 Also close to the Avenida de Almeida Ribeiro, this long-standing establishment serves dishes from Xinjiang in northwestern China, home to the predominantly Muslim Uyghur ethnic group. Its name refers to an ancient kingdom and city located near the now almost dried up Lop Nur Lake in Xinjiang's present-day Bayingolin Mongol Autonomous Prefecture.  
Xinjiang food makes extensive use of roasted lamb and beef and has a number of Middle Eastern touches in flavouring and presentation such as the use of kebabs, for example. 
Some dishes also show influences from the neighbouring Central Asian regions, such as the Laghman, hand-pulled noodle with meat and vegetables. Make sure you try that, as well as the pan-fried lamb dumplings and sesame naan.
Note: This restaurant is alcohol free
Address: Rua de Cinco de Outubro 169, Macao
Contact: (853) 2853 0264
Indian Spice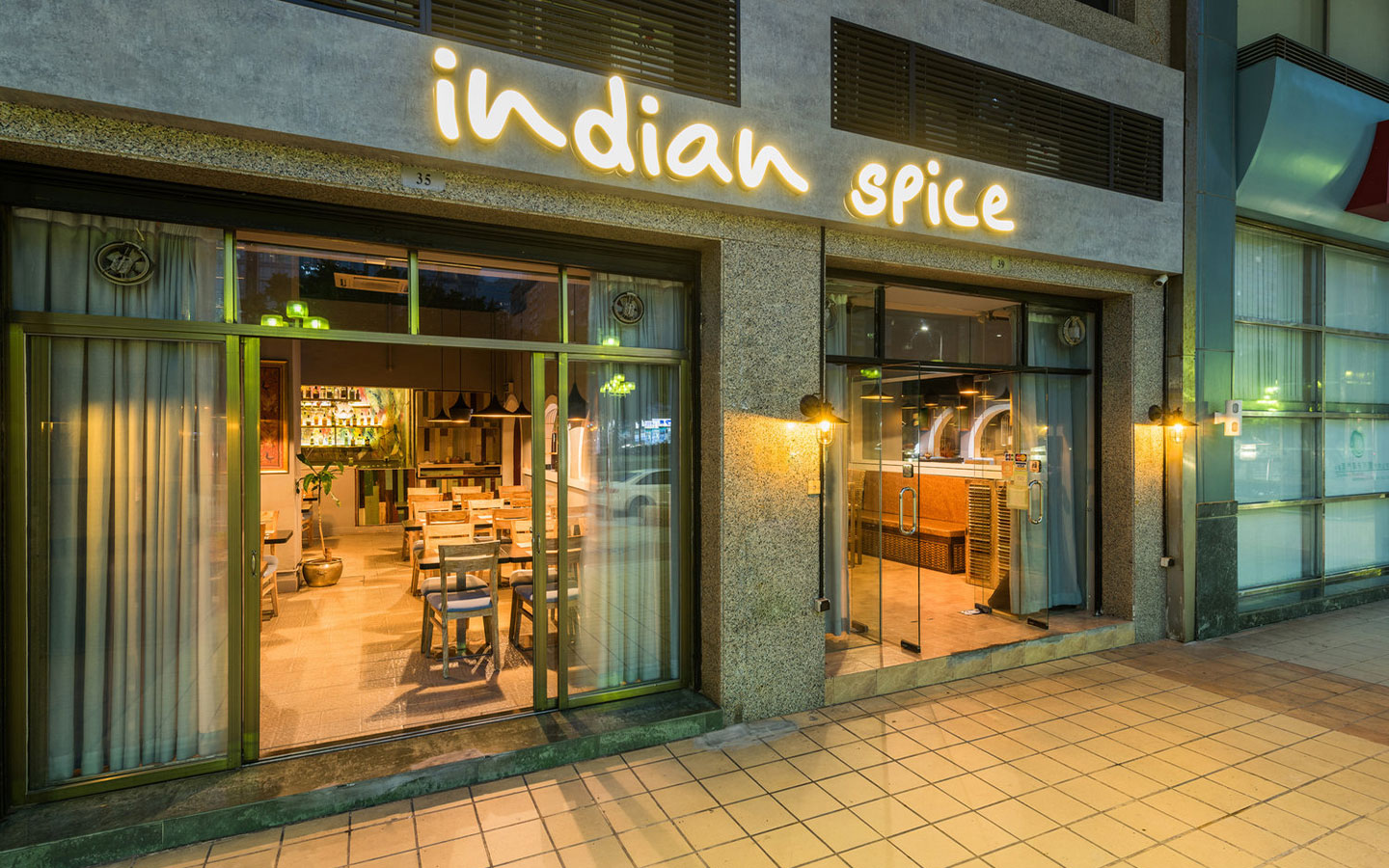 The NAPE district is where you'll find this friendly establishment, just 10 minutes' walk from Wynn Macau, MGM Macau and the StarWorld Hotel.
Indian Spice, which opened in 2010, serves mainly North Indian cuisine but also some dishes from the western coastal state of Gujarat.
Among the meat-free options available are vegetable kebabs and a tandoori platter of grilled paneer, cauliflower and the like. Carnivores will enjoy the coconut prawn curry, lamb bhuna (sauteed with herbs, onion, bell pepper and tomato) and the perennially popular chicken tikka masala.
Note: This restaurant serves alcohol  
Address: Alameda Dr. Carlos D'Assumpção 39, Vista Magnifica Court ground floor, NAPE, Macao  
Contact: (853) 2872 2784
Indian Garden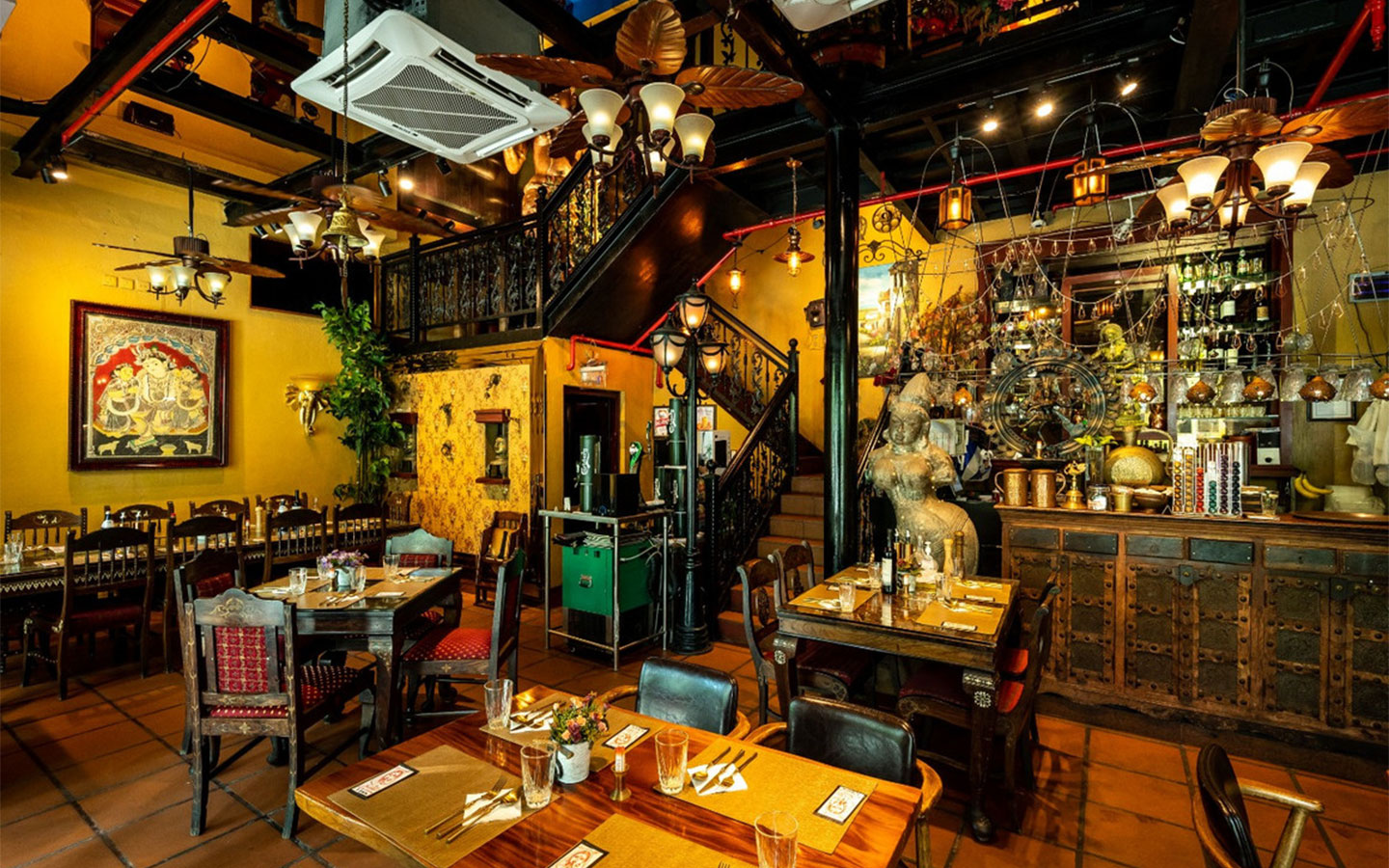 Indian Garden has been around for more than 30 years and is Macao's oldest Indian restaurant. You'll find it at the Nova Taipa Garden residential complex, just opposite Taipa Central Park. Look out for the large glass frontage, showing off a gleaming kitchen and staff hard at work.
Try the fish tikka or customer favourites like prawn biryani, Bengali mustard chicken and the mutton curry.
Note: This restaurant serves alcohol  
Address: Rua de Seng Tou, Nova Taipa Garden, Block 27 Shop 18 ground floor, Taipa, Macao
Contact: (853) 2883 7088