What Ramadan and Eid-al-Fitr mean to Macao's Muslims
What Ramadan and Eid-al-Fitr mean to Macao's Muslims

Link copied
The city's Muslims are fasting in anticipation of Eid-al-Fitr, one of Islam's two biggest holidays. But lack of local understanding makes Ramadan hard for some.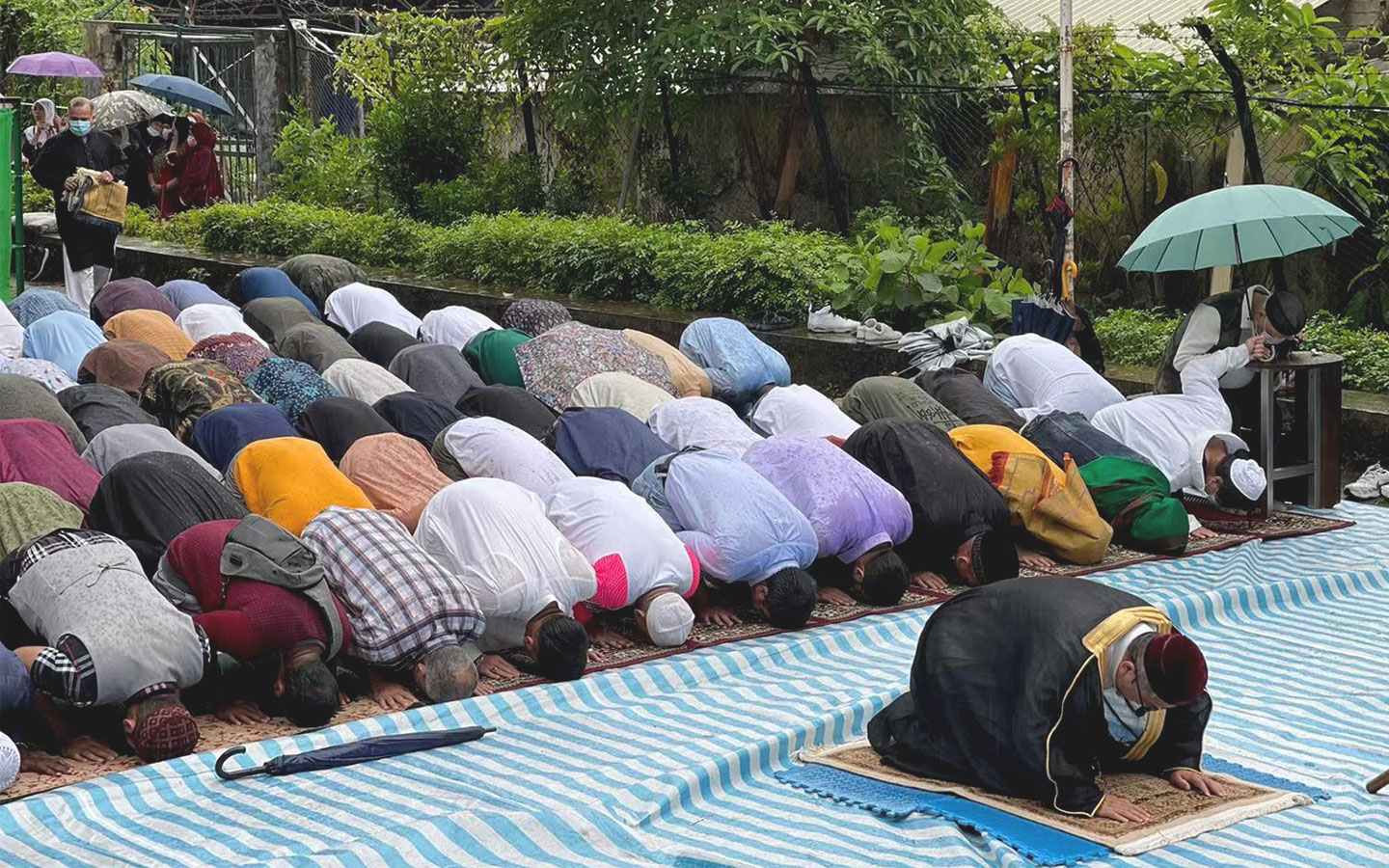 Restaurateur Jumaiyah do Vale has been waking up at 3:45 am since the start of Ramadan, on 23 March, for a meal before sunrise and her morning prayers. Then she abstains from food and drink until sunset, breaking her fast with a sweet, cool drink and light meal at her restaurant, Warung Indonesia.
Most of Macao's 10,000 Muslims will follow this schedule until Eid-al-Fitr, a celebratory feast tentatively scheduled to take place on 22 April. Eid-al-Fitr is a major holiday in the Islamic calendar and its exact date coincides with a sighting of the crescent moon. If the night sky is too cloudy on the 22nd, Ramadan – which is bookended by official sightings of the crescent moon – will be extended.
2023 will be Macao's first publicly celebrated Eid-al-Fitr since its Covid-19 restrictions were lifted. Thirty-nine-year-old Vale, who moved to the city from Indonesia in 2004, says the Muslim community is excited.
"I usually have an open house and welcome everyone to come and celebrate Eid-al-Fitr at home," she says. Macau Mosque, on the shores of Macau Reservoir, is the main destination for Eid-al-Fitr, however.
The city's first and only mosque is already busy. It hosts a free public iftar – the meal after sunset when Muslims break their daily fast – every evening during Ramadan, along with a prayer session. 
Non-Muslims are welcome to join iftar, too. The mosque's imam, 58-year-old Ding Shao Jie, from mainland China, describes the daily event as "such a happy time to spend together with everyone".
"We have students from universities in Macao and others who come to the mosque, and we introduce Islam to them," he says.
About 3,000 people are expected to attend Eid-al-Fitr prayers at Macau Mosque this year.
Macao's Muslims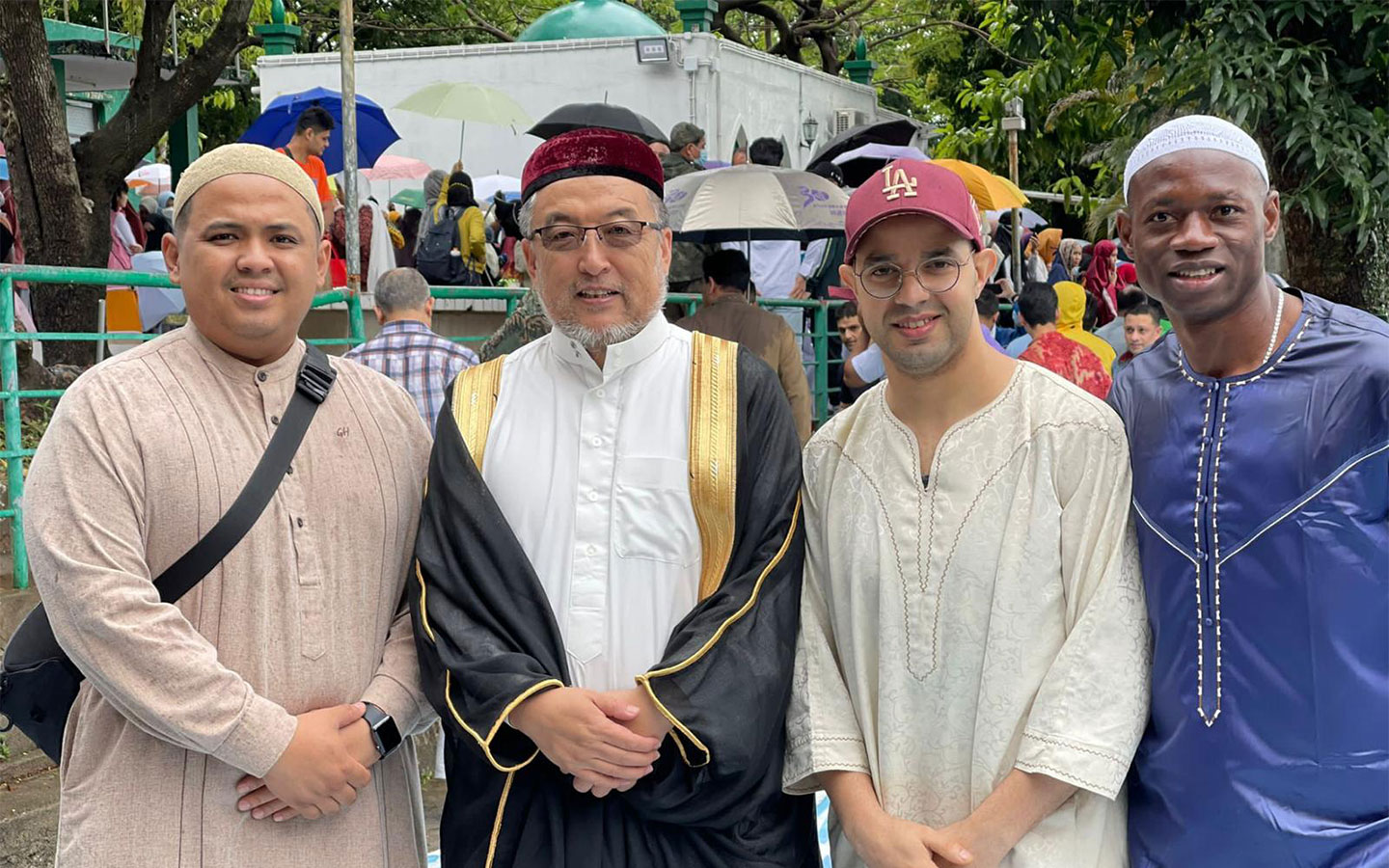 According to the Islamic Association of Macau, there were about 11,000 Muslims in the city before Covid-19 hit. Since most were – and are – non-resident workers from Indonesia, India, Malaysia, Myanmar, Pakistan, and mainland China, a significant number left Macao for their homelands during the pandemic.
While the Islamic Association of Macau was established in 1935, the territory's Muslim population was sparse up until the early 2000s. Indian-born soldiers serving in the Portuguese army built Macau Mosque in the 1980s. But its adjacent cemetery houses Islamic tombs dating back hundreds of years, indicating just how long the religion has been practised in Macao.
Macao's Muslim community grew alongside the city's gaming sector, which needed to import workers to operate. The casinos' success also created an economic boom that spurred demand for domestic helpers, many of whom arrived from Muslim-majority Indonesia. They make up the bulk of Macao's Muslim community today.
Currently, only about 300 of Macao's Muslim population are permanent residents.
Welcoming Eid-al-Fitr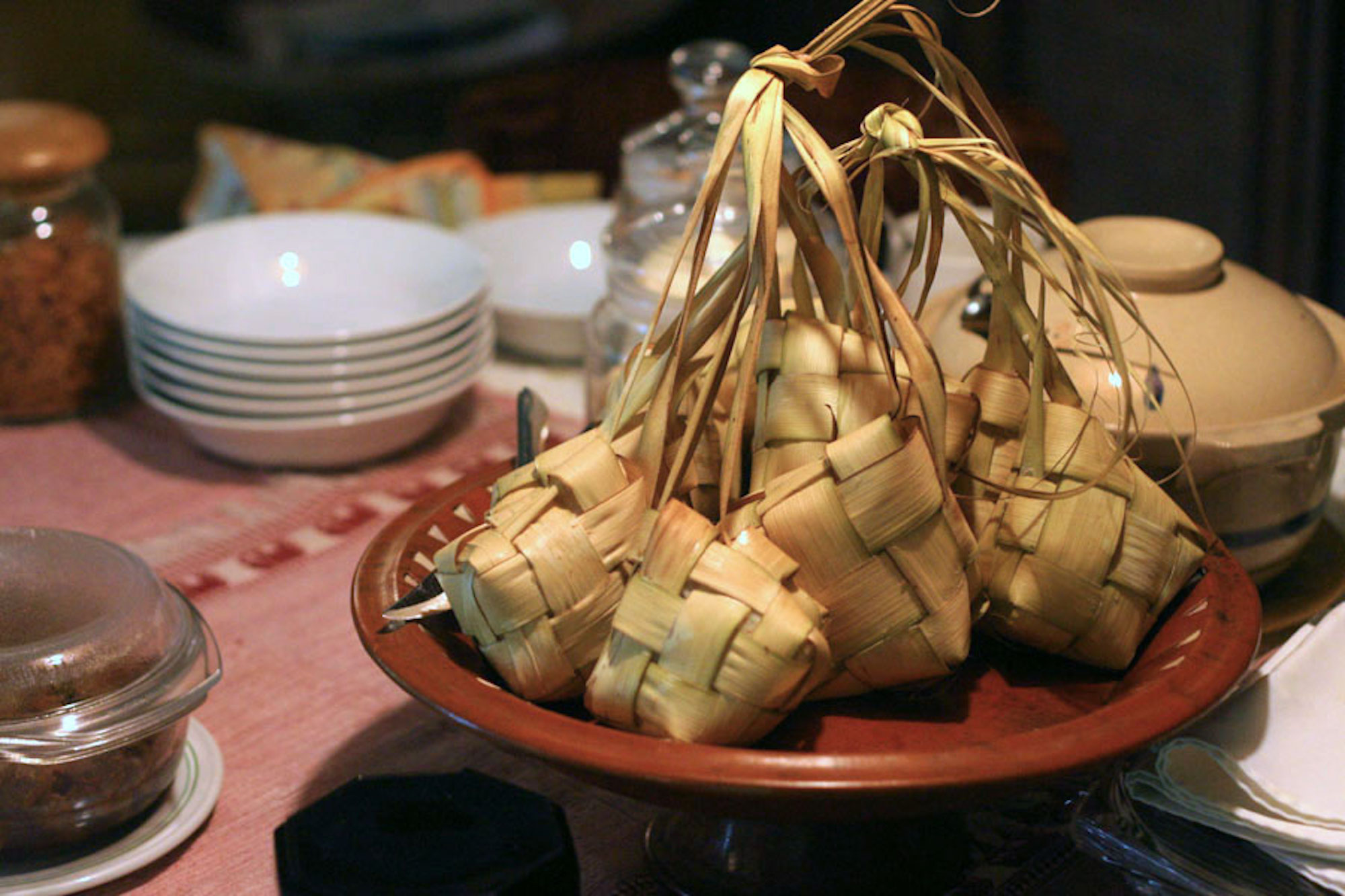 You may have noticed several of Macao's Muslim-owned eateries decked out for Ramadan, or offering Ramadan promotions. Vale's restaurant, Warung Indonesia, is one of these: it has a special menu tailored to Macao-based Indonesians looking to break their fast. The set meal includes a main course, like fried chicken or fish with rice, and a traditional Indonesian beverage such as dessert-like es campur or pandan-flavoured es cendol.
Vale enjoys these festive evening gatherings because they remind her of Ramadan back in her hometown, Semarang, in Central Java.
"What I miss the most every Ramadan in Macao is the gatherings with family, friends and neighbours back in Indonesia, as well as my mother's food on Eid-al-Fitr," she says.
The fasting side of Ramadan is about self-discipline and spiritual awareness, Vale explains. Eid-al-Fitr is a celebration of Ramadan's completion, and a "time to forgive one another."  
Locals lack an understanding of Ramadan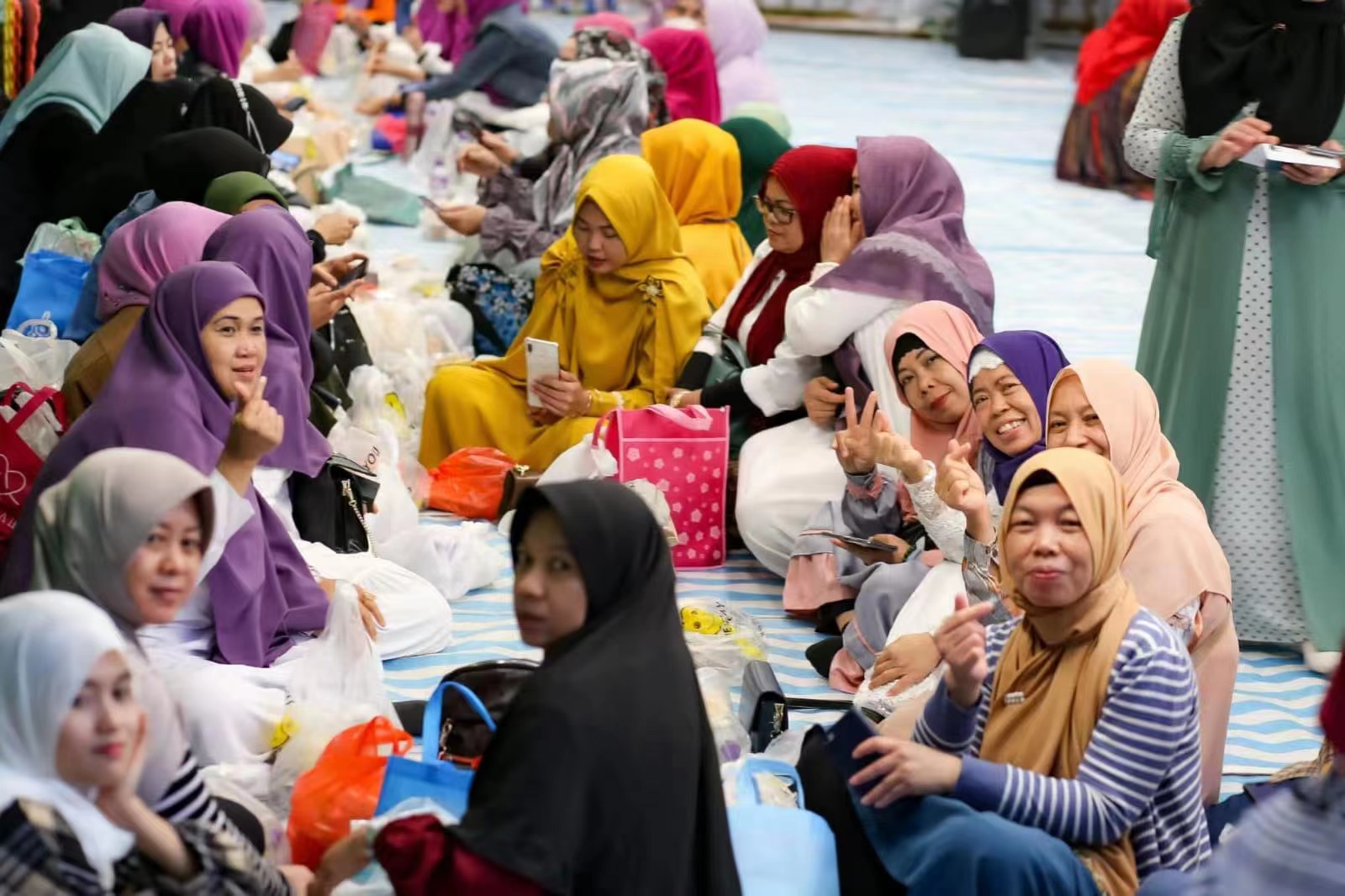 Traditionally a family-centric event, Eid-al-Fitr can be tough for Muslims whose closest relatives remain outside Macao. It's also tricky for those whose employers don't respect the holiday. For example: many of the city's non-resident Muslim workers only have Sundays off and as 22 April falls on a Saturday this year – they are expected to celebrate Eid-al-Fitr the day after.
Ding, Macao's imam, says this lack of employer understanding extends throughout Ramadan and can be an uncomfortable issue for Muslims here.
"Unless they are sick or very old, all Muslims must fast during Ramadan because this is part of our faith," Ding explains. "I hope the employers can understand and respect this. Maybe the employers could even give less work during Ramadan, that can be made up for afterwards."
Domestic helper Anis Dewi Setyaningsih, 41, would like to go home to Central Java for the holiday – but isn't sure she'll get time off work. If she stays in Macao, she says she'll share special Eid-al-Fitr cakes with her friends. 
"During Eid-al-Fitr, boarding houses [home to many of the city's non-resident workers] each hold their own gatherings," Setyaningsih says. "We visit all these gatherings, tasting all the food prepared for the occasion."
Indah Ponco Setiawati, 46, is also a domestic worker from Indonesia. She echoes Ding, urging Macao locals to learn more about Ramadan and its importance to Muslims.
"My wish this Ramadan is for all the Muslims in Macao to unite. To not lose courage in educating the people here about Islam and our religious practices."