Exclusive: Gordon Ramsay gets real about his new restaurant in Macao
Exclusive: Gordon Ramsay gets real about his new restaurant in Macao

Link copied
The renowned Scottish-born chef talks to Macao News about family, memorable experiences in his decades-long career, and what he can't live without in his pantry.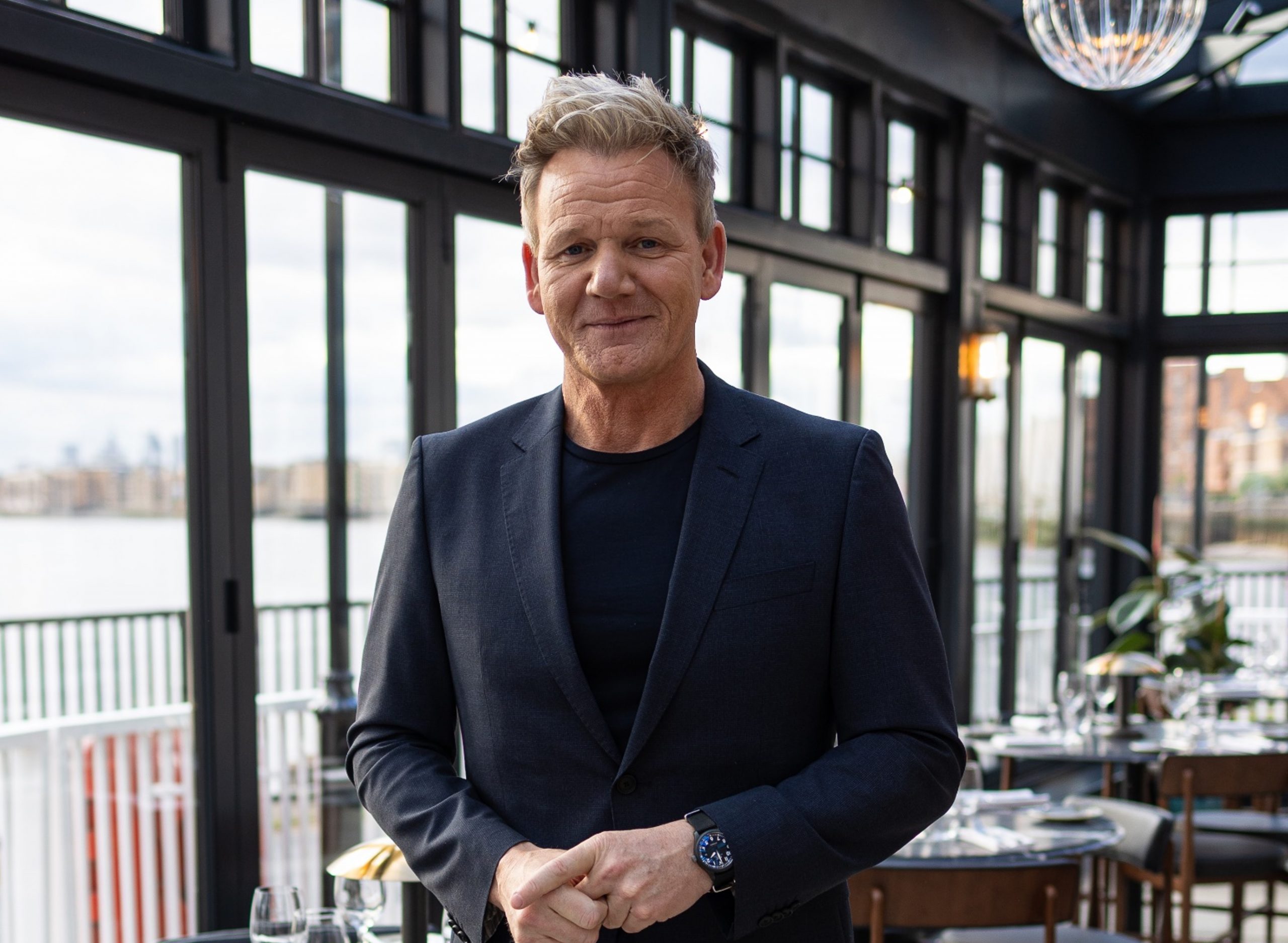 From the fiery galleys of Hell's Kitchen and Kitchen Nightmares, to the studious show kitchens of MasterChef, Gordon Ramsay has carved a niche for himself not just as a Michelin-starred chef, but as a culinary icon with a penchant for raw, unfiltered honesty.
His emotive personality propelled his ascent to stardom, especially after he made his television debut on the BBC miniseries Boiling Point in 1998. The series chronicled the opening of his first restaurant, Restaurant Gordon Ramsay, in the upscale Chelsea neighbourhood of London. 
"It was always my goal to open my own restaurant and get Restaurant Gordon Ramsay to the top," says the celebrity chef, speaking to Macao News. "To get there, I sacrificed so much personally to open it. So from that moment on, I pushed everyone to make sure we excelled." 
And excel they certainly did. Just three years later in 2001, Restaurant Gordon Ramsay achieved the coveted honour of three Michelin stars. Ramsay's ambition then kicked into overdrive, as he embarked on a journey to establish his own global restaurant empire, starting with another opening in London and subsequently expanding to Dubai, Tokyo, Paris and New York City. 
Simultaneously, his reputation for kitchen theatrics, coupled with his extensive culinary expertise, positioned him as the quintessential showman for a groundbreaking genre of television: cooking reality shows. In no time, Gordon Ramsay emerged as a household name.
Today, Ramsay owns nearly 60 restaurants worldwide, with seven Michelin stars between them. He's received an OBE from Queen Elizabeth II, started his own academy of culinary arts, and even set a Guinness World Record (for the largest beef wellington, his signature dish).
This year, he celebrated the 25th anniversary of Restaurant Gordon Ramsay, the venture that started it all for the 56-year-old restaurateur. It's a milestone in the hypercompetitive London restaurant scene, and a point of pride for Ramsay, who still counts his three Michelin stars there as his proudest professional achievement. 
Now he's brought his latest restaurant, Gordon Ramsay Pub & Grill, to The Londoner Macao. In a recent conversation with Macao News, the chef candidly discussed his culinary journey, offered insights into his future endeavours, and explained the enduring appeal of beans on toast.
[See more: Gordon Ramsay unveils the top 5 highlights at his new restaurant at The Londoner Macao]
You very well could have been a pro footballer from an early age. What led you to cook instead? 
Football was everything to me – it was my life and that was the career I thought I would have when I was young. But a knee injury forced me on a different path, so I had to re-enrol in college and decided to take a hotel management course to learn about the kitchen and cooking. I had helped my mum around the house before, so I wasn't coming in completely fresh. 
Plus, being in a kitchen felt like being back on the pitch: full of energy and excitement every night.
What has been the most influential moment in your career so far?
Being taken under the wing of [famed French chef] Guy Savoy when I was a 22-year-old chef in Paris. He was in that phase in a chef's journey, transitioning from two to three Michelin stars, that represents the most magical period of their career. It was remarkable to witness him pursuing those three stars. 
I knew in order to get three Michelin stars in the UK, I had to master French haute cuisine and the only way to get there is to learn from the best. At that time Joël Robuchon and Guy Savoy were at the top of their game. So after I trained with them and returned to Britain, I brought back all that knowledge and understanding to help elevate modern British cooking.
You're known for having a temper and strong language. How much of that is for TV, versus your genuine management style? 
The heat of the kitchen can raise not just temperatures but tempers as well – especially when you're striving for the highest quality! 
To answer your question though, these days I'm fortunate to have exceptional chefs and dedicated teams in my restaurants across the globe. So as a result, my approach as a problem-solver and teacher has become more nurturing and supportive, aimed at inspiring all my chefs. My enthusiasm is particularly ignited when I have the opportunity to travel all around the world, encountering sights and experiences beyond the confines of London. 
What keeps you motivated and inspired, day in and day out?
That's a good question! I just love food so much. I'm always inspired by concepts I see in London or when I'm travelling, or even scrolling on my social media. Seeing the evolution of food and the joy it brings to people worldwide is a constant source of motivation for me.
You have five children. What lessons do you hope to impart to them? 
Be kind, generous, and pursue your passion. These life lessons seem to be taking root in our kids. Jack has found his path in the Royal Marines, Meg in the Police Force, Holly in the world of fashion, and Tilly at university. The only challenge now is finding someone to assist me in managing the restaurant empire. My hope lies with Oscar – every night, I place a whisk in his hand before he goes to sleep. Fingers crossed, he'll follow my footsteps!
What's your go-to comfort food at the end of a challenging week? And why?
For me, after a long day in the kitchen or on set, I turn to a British classic: beans on toast. It provides that comforting taste of home, it's light, and it's incredibly easy to prepare.
What are three ingredients we would always find in your fridge at home?
Sriracha, cheese and oat milk. 
When you do have time off what do you like to do?
I love spending time with my youngest, Oscar, whether it's taking him on school runs or joining him for swim classes – he might just be a triathlete in the making! I also find solace in taking a bike ride. It's the perfect way for me to turn off for a bit, just enjoy the open road, and clear my head. 
What advice do you have for younger people considering a culinary career? 
The best piece of advice I always give to young people is to get into a kitchen as soon as you can because that's where you gain the most knowledge quickly. When you're just starting, you need to be a sponge and soak up everything in a kitchen. Work every station and learn. It'll help you become such a dynamic chef in the long run.
When did you first visit Macao? And what were your first impressions like?
I've visited the region multiple times over the past decade, and I did make a quick stop in Macao during a layover to catch a glimpse of the city. However, I haven't had the opportunity to fully explore yet, so I'm genuinely looking forward to returning soon!
What do you think of the culinary scene in Macao?
I really think it's exploding. I think it's always a great sign when the Michelin Guides starts recommending restaurants in a particular destination, and especially when they've handed out stars. I think all the diverse influences converging in Macao's culinary landscape are truly extraordinary.
What are you looking forward to most on your next visit to Macao in 2024, and how often will you be coming to town?
I hope I can come as much as possible, it's just my bloody schedule! So hopefully, you'll be seeing a lot of me soon.
I'm genuinely excited about experiencing and exploring Macao's incredible dining scene. With the presence of Michelin-rated establishments and a talented community of top chefs, it's clear that Macao has raised the bar on dining. I really can't wait to see how everything has evolved.