Macao to hold first Child Protection Conference this weekend
Macao to hold first Child Protection Conference this weekend

Link copied
On 11 December, local children's rights advocates will bring together speakers and workshops to discuss the protection and welfare of Macao's youngest residents.
An estimated 1 billion children experience physical, sexual or emotional abuse every year. And due to the isolation, tension and economic uncertainty caused by the Covid-19 pandemic, children everywhere are at higher risk of many injustices, from physical and emotional abuse to sexual exploitation and underage work. 
In Macao, child abuse was rising before the pandemic, reaching a peak of 31 reported instances in 2016, based on data collected by the Social Welfare Bureau (IAS) over the last 10 years. The IAS recorded 10 cases of child abuse in 2020; however, international experts suggest that the dip in cases could be attributed to the proliferation of online learning. Without in-person classes, children have fewer interactions with teachers, coaches and other school personnel who often observe and report signs of abuse.
Concerned about youth safety and welfare, two local nonprofits – Good Shepherd Centre women's shelter and Cradle of Hope Association (COHA) children's foster home  – joined together to host Macao's first Children's Protection Conference.
Taking place at City University of Macau on 11 December 2021, the inaugural conference will raise awareness about the issue through constructive conversations and workshops. "Protecting the rights of children is a community responsibility," says COHA Founder Marjory Vendramini. "It's something everyone should be concerned about."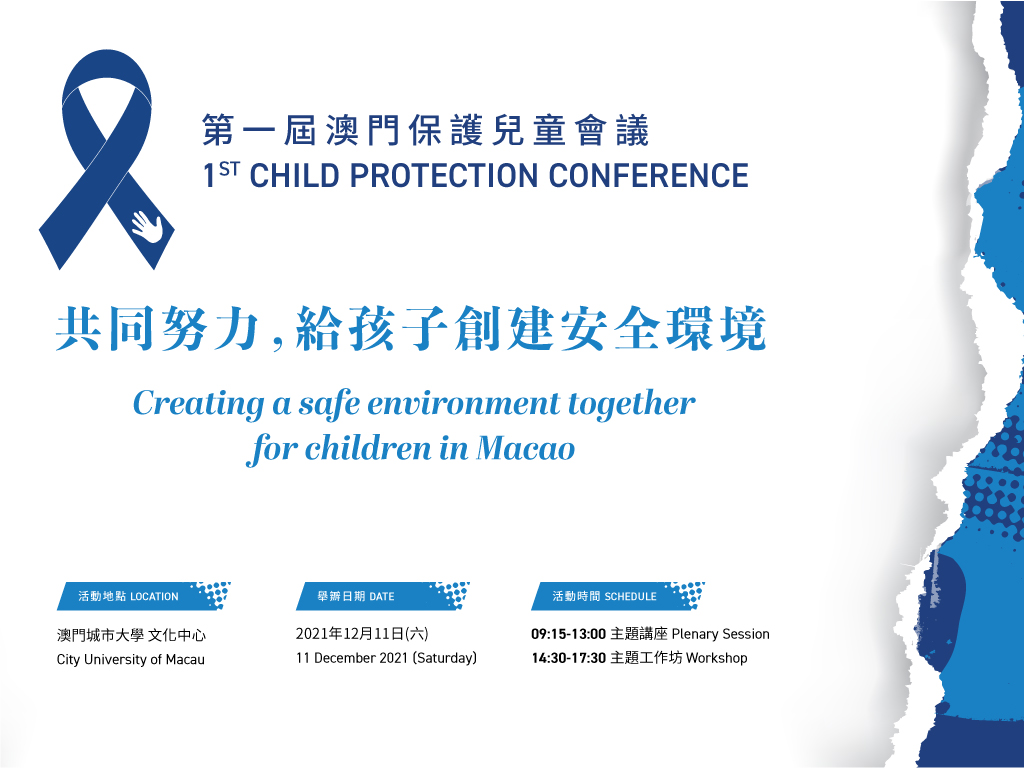 Standing up for children 
A long-time advocate for children's welfare, Vendramini established COHA, a not-for-profit foster home, in 1994 a year after fostering a newborn boy who had been left in a rubbish bin.
Vendramini, a Brazil native and Christian missionary who moved to Macao in 1993, realised that more children in the city needed help, so she volunteered to foster again after a couple adopted the baby. When the IAS asked Vendramini and her husband Jorge to shelter several orphaned children under 3 years old, the couple officially formed COHA. Since then, the NGO has sheltered more than 300 children across its two foster homes. 
The idea for a conference, says Vendramini, came about in 2017 when she attended a child protection conference in Hong Kong with the late Sister Juliana. They learned about policies and guidelines for safeguarding children's rights, such as how to identify, prevent and report abuse through official channels as well as how to support children during the process.  
After the conference, Vendramini started studying the differences between Macao's children's rights awareness, training and systemic protections compared with those of Hong Kong. Through her research, she learned that caregivers and teachers in Macao had relatively little awareness of child protection processes and implementation. 
By organising Macao's first Child Protection Conference, she hopes that more childcare providers, including her own staff at COHA, will have a better foundation when it comes to protecting children and feel more prepared, confident and knowledgeable when caring for youth.
"Although we have guidelines and policies in place at COHA, I found that my staff still had a lot of questions," she says. "Sometimes, staff are unsure of what constitutes abuse or causes harm to a child – and what actions to take."
For instance, Vendramini says that due to child-rearing traditions and cultural norms, some childcare staff may not consider a mother devaluing her child to be a problem since their parents may have raised them the same way. However, such treatment can harm the child psychologically and emotionally. In fact, research suggests that yelling at children can be just as damaging as hitting them. 
Vendramini also surveyed teachers through informal conversations to see if they might be able to identify forms of child abuse. "There's no set linear step-by-step process in who to call first and what to do when reporting abuse cases, so it leads to some confusion," she says. "The conference aims to help people identify what is abuse and what to do about it."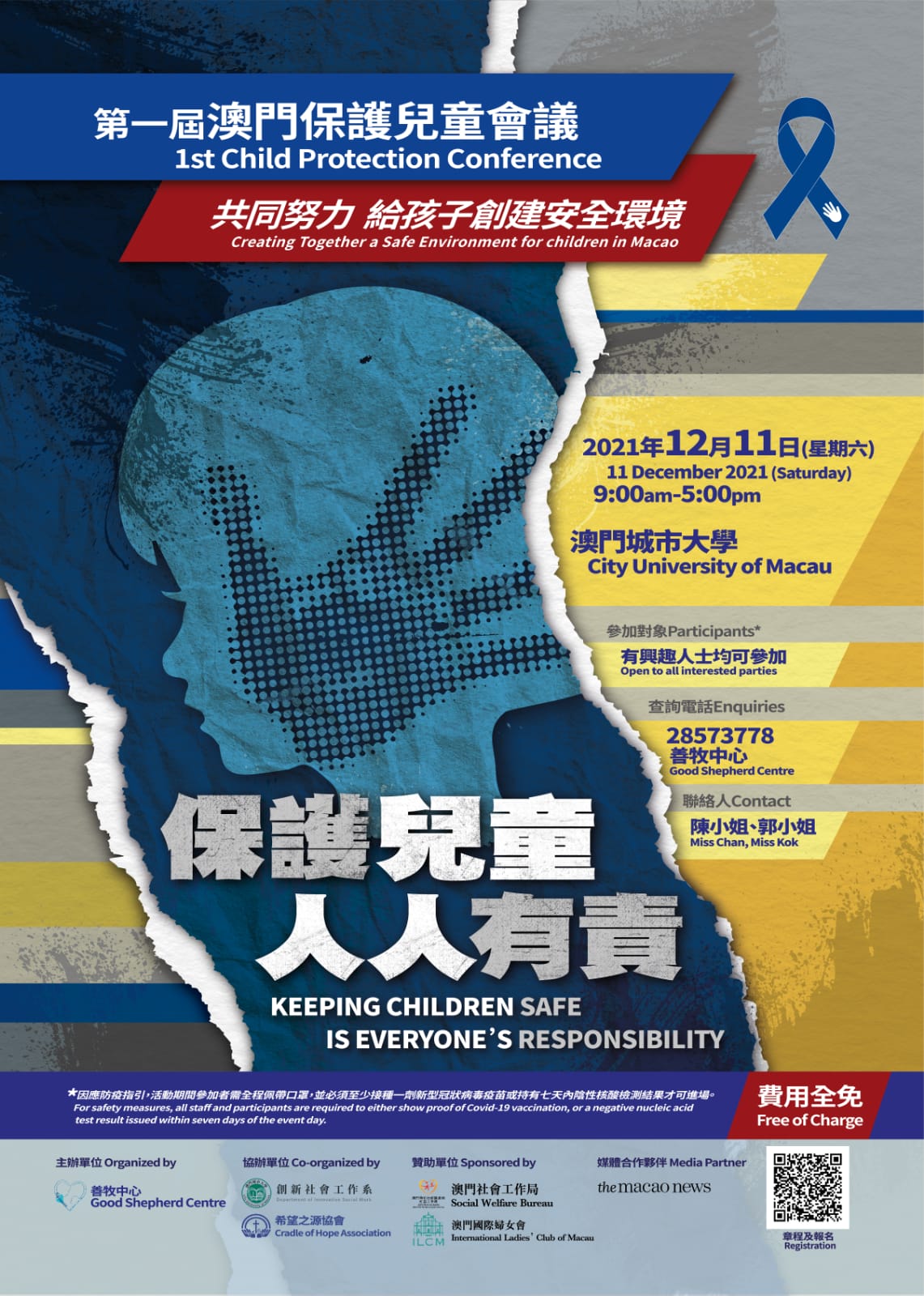 Forming a team 
Vendramini reached out to several nonprofits to collaborate and share her findings – and that's when she found a like mind in Debbie Lai. As the Director of Good Shepherd Centre, which runs shelters for abused women, Lai has also encountered cases of child abuse and neglect. 
Sharing an interest in children's rights, Lai teamed up with Vendramini to plan the conference. They also worked with the City University of Macau's Department of Innovative Social Work, where the event will take place this weekend.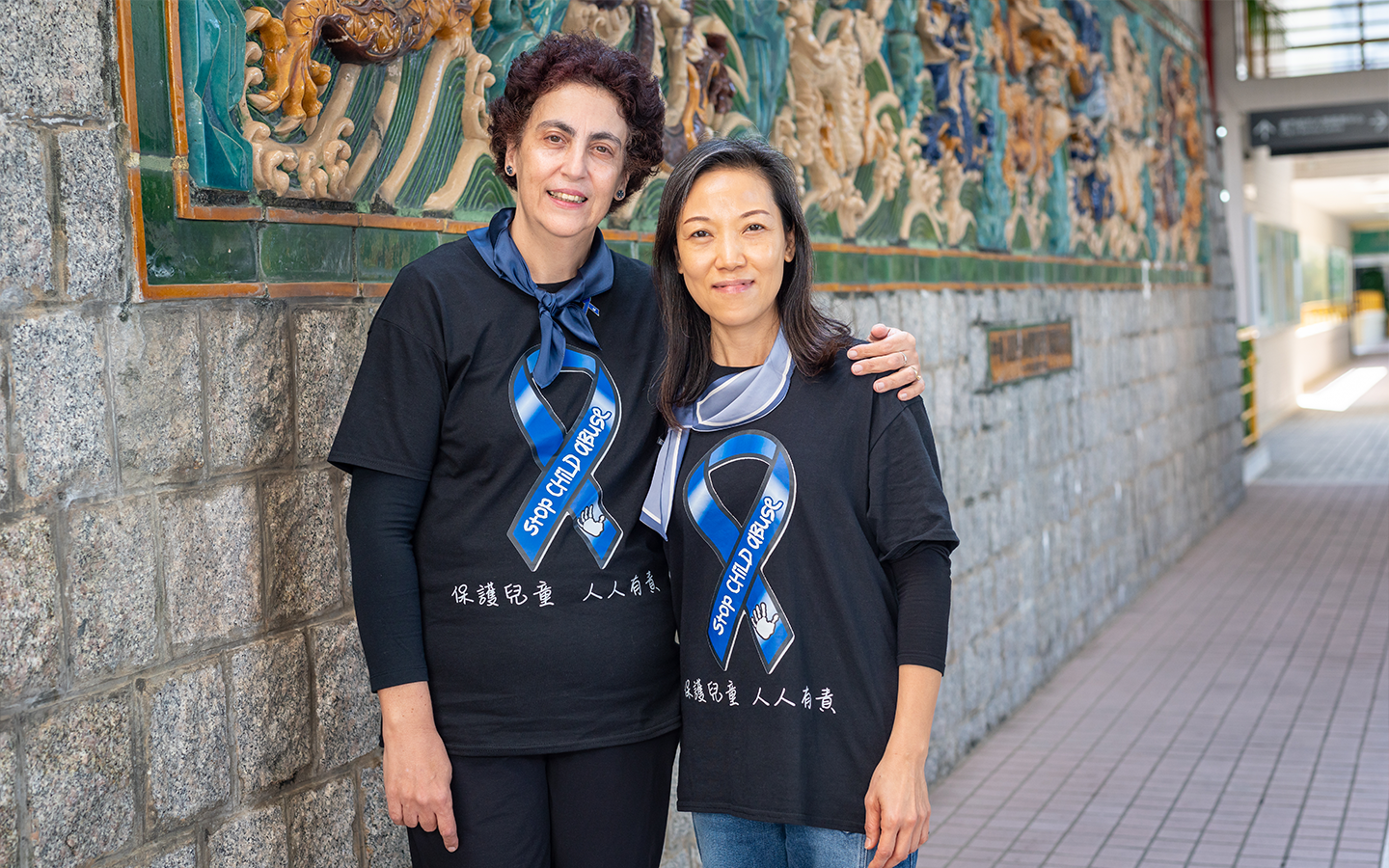 "We have observed that, if the mothers are victims of violence, often so are the children," Lai says. "We also need to promote paying attention to the children and its effects on them." 
For instance, after physical or emotional abuse, Lai says some children may develop behavioural, trust and relationship issues. And while Macao has a clear framework (Law no. 2/2016) for how to deal with domestic violence, more needs to be done specifically for children. 
While IAS numbers point to a decline in child abuse cases, Vendramini and Lai fear this is just the tip of the iceberg since many cases go unreported. No matter the situation, however, Vendramini says that children should be at the centre of the decision-making process. 
"[Those working with children] need to take an informed and responsible approach, always considering the child's best interest," says Vendramini. "It's about their general wellbeing and also influencing positive change to our culture and way of thinking."
A first for Macao  
This weekend's inaugural conference, which was sponsored by the IAS and the International Ladies Club of Macau, will provide a big-picture overview of the issue, as well as solutions, examples and advice from experts in government, nonprofits, social work and education.
For instance, Lao Kit Im, the IAS Head of Children and Youth Service Division, and Chan Yiu Hung, the IAS Head of Family Service Division, will discuss child services in Macao and how to handle suspected abuse cases. In addition, the event will welcome Chow Pui Ling, who is the Education and Youth Development Bureau Director of the Centre of the Psycho-pedagogical Support and Special Education, and Leong Kuok Hei, the Judiciary Police Criminal Investigation Coordinator. 
From the nonprofit and education sectors, representatives from Child Protection Centre of the Against Child Abuse (Macau) Association, City University of Macau, and the United Nations University Institute will discuss everything from children's rights basics, how to identity abuse, how to help at-risk children, and the steps for reporting suspected abuse. 
Vendramini herself will be leading a workshop on how to implement child protection policies within organisations in the afternoon. In addition, other panels will cover important topics, such as child abuse during the pandemic, trauma intervention and child protection online. 
Next year, the organisers plan to go even more in-depth based on feedback, questions and needs of participants. Vendramini also hopes that Macao might one day form a committee that's dedicated to children's protection to enable better collaboration between the private and public sectors. "There's still a lot to be done," she says. "But this is the beginning."
---
Interested in joining Macao's first ever conference on child protection? Sign up here. For the evaluation questionnaire after the event, click here.