hush! 2022 Concerts set to roll over next three weeks
hush! 2022 Concerts set to roll over next three weeks

Link copied
Highlight will be weekend concert on 4-5 November at Hac Sa, featuring Wang Lei & Yile from mainland China and 46 local groups.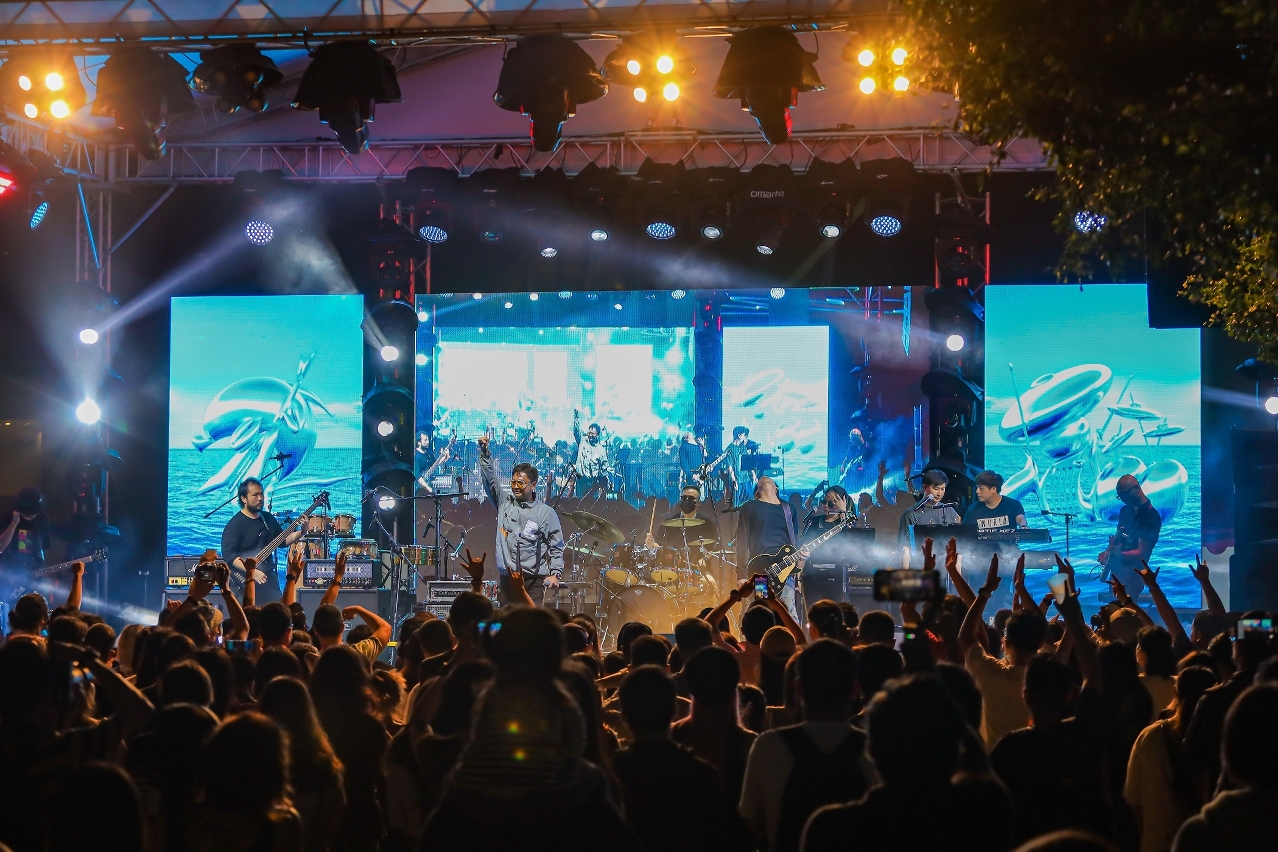 hush! 2022 Concerts are up and running and set to stage a variety of musical treats between now and 13 November.
The first three music workshops are being held at the Macao Contemporary Art Centre – Navy Yard No 2. The first session was held on Saturday and the next will be held from 29-30 October.
The Workshop of Sound Collection Outdoors will teach participants the characteristics of microphones and the application of field recorders. The Workshop of Sound Collage, meanwhile, will lead participants to use smartphones, tablet programmes, turntables and mixers to create music with previously recorded sounds, while the Workshop of Soul Music will introduce soul music and an experience section enabling participants to practise singing.
A music marathon will be held on 5-6 November at Hac Sa Beach, with a range of music genres and 46 local performing groups. Wang Lei & Yile from mainland China will also put on a special performance.
The weekend's concerts will be accompanied by a variety of booths, including music-themed ones. With the support of Galaxy Entertainment Group (GEG), GEG hush! Kids will be set up on the grass slope at Hac Sa to provide a stage and children's recreation area where members of the public can enjoy performances by youngsters' bands.
Meanwhile, concerts for 12-13 November will be held in Coloane Village, with the main stage set in Largo Eduardo Marques. The statement said that the concerts will present light-hearted leisurely music including jazz and a cappella, concluding with a performance that integrates Chinese and Western music.
The two-day event in Coloane will also feature a Roaming with Jazz Music gig, with a group of young and teenage instrumentalists led by the Macau Jazz Promotion Association which will start on the main stage and take pop-up jazz shows around Coloane village.
The Development of Thematic Music Project will be launched this year and includes the Picnic with Percussion Music, which will be held at the Hac Sa Temporary Green and Leisure Area on 5 November. Participants can bring tableware or daily items that can be used as percussion instruments and play along with the Macau Jazz Promotion Association.
The Outdoor experience music camp will be held at the Urban Farm on 12 November, while Coloane's Roaming with Jazz Music will be held in Coloane Village on 13 November, The Macau Post Daily reported.