4 exhibitions mark 12th Cultural Week of China & Portuguese-speaking Countries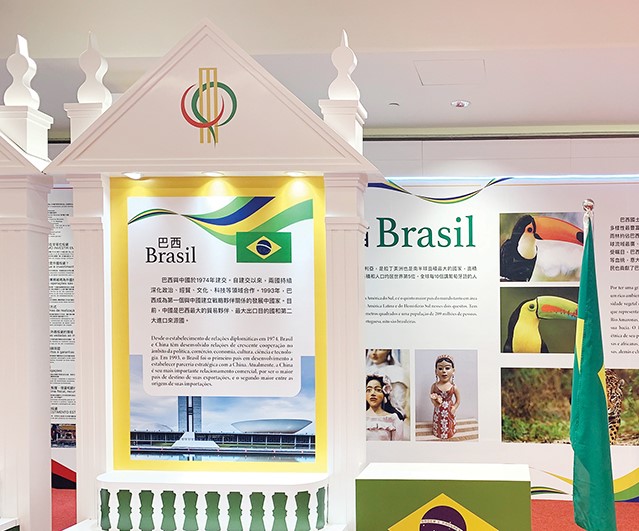 Four exhibitions are being held at the China-Portuguese-speaking Countries Commercial and Trade Service Platform Complex next to Macau Tower as part of a string of activities in conjunction with the 12th Cultural Week of China-Portuguese-speaking Countries.
The event is organised by the Permanent Secretariat to the Forum for Economic and Trade Cooperation between China and Portuguese-speaking Countries (Macau).
Separate exhibitions by Portuguese artist Raquel Gralheiro, East Timorese artist Bernardino Soares and local artist Alexandre Marreiros are concurrently being held in the lobby and on the first floor of the complex.
According to the secretariat, another exhibition entitled "China-Portuguese Forum Achievement Exhibition" is being held at the same time in the multipurpose room on the ground floor of the complex. The exhibition introduces the forum's history and achievements and introduces visitors to Portuguese-speaking Countries' cultural customs and products.
Guided group tours are available for the four exhibitions. Call 8791 3390 or 8791 3316 during office hours for enquiries or appointments.
The exhibitions, which run until Sunday at the complex in Rua Sul de Entre Lagos, are open from 11 am to 7 pm (no entry after 6:30 pm). Admission is free.
As part of the government's COVID-19 prevention measure, visitors need to wear a facemask, have their temperature checked and present a digital health code when entering the complex.
(The Macau Post Daily/Macao News)
Photo by The Macau Post Daily/Camy Tam