Delta variant stalks 144 quarantined 'Nanjing travellers'
Delta variant stalks 144 quarantined 'Nanjing travellers'

Link copied
Health Bureau appeals to anyone who might have been in contact with a virus carrier while in Zhuhai to get in touch immediately.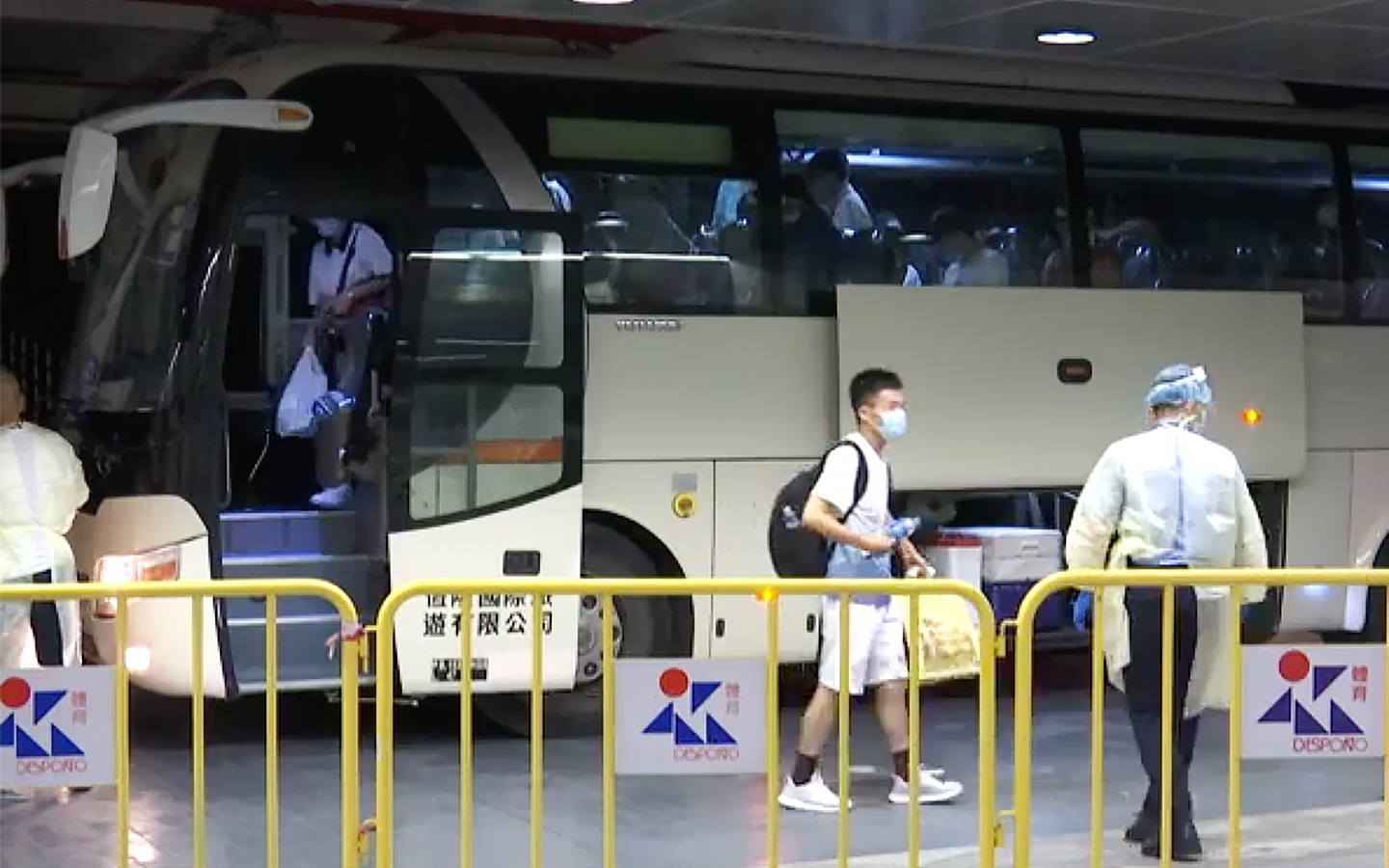 Last updated: 28 July 2021 at 7:45 am
A total of 144 travellers who passed through Nanjing Lukou International airport on or after 14 July – who may have been exposed to the Delta variant – have been confined to quarantine hotels in Macao after health officials issued an urgent appeal to come forward.
The Health Bureau (SSM) issued its emergency order on Monday in the wake of a spate of Covid-19 cases which were mostly connected to Nanjing's airport, and following a new asymptomatic case reported in Zhongshan last week and another confirmed in Zhuhai on Sunday, both of which originated at Nanjing airport.
The virus strain behind the latest clusters of Covid-19 cases in Nanjing has been identified as the highly infectious Delta variant.
The recent spike in infections in the city can be attributed to the special location of the outbreak and the highly contagious nature of the strain, said Ding Jie, vice director of Nanjing's centre for disease control and prevention.
In Macao, the "Nanjing travellers" must stay in quarantine for up to 14 days. The SSM is arranging for their family members to undergo a one-off nucleic acid test (NAT). Ten of the 144 "Nanjing travellers" were already in quarantine before the emergency order was issued.
Nanjing's wave of virus transmissions started early last week and the city reported 38 new local cases on Sunday.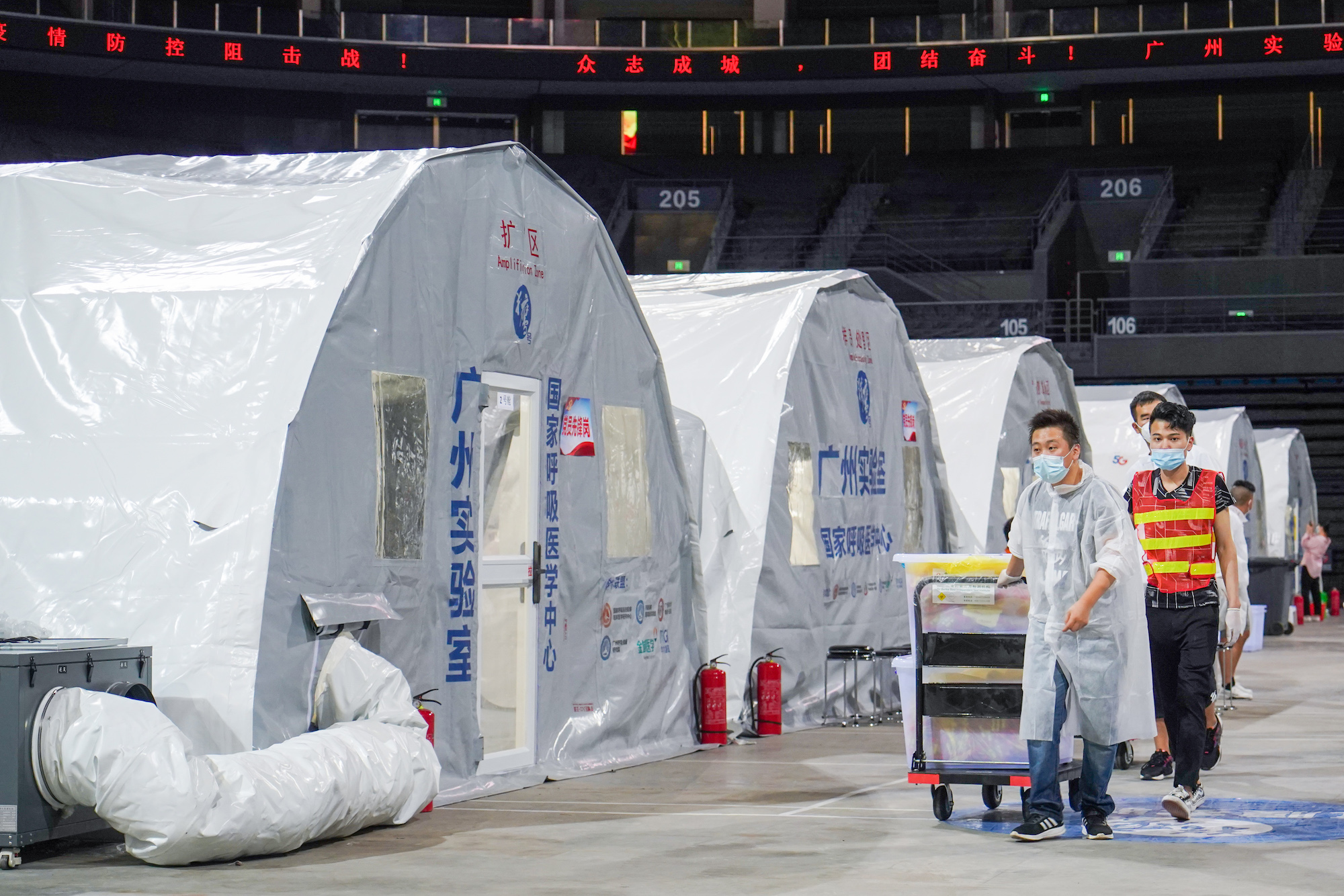 SSM Director Alvis Lo Iek Long has warned that Macao is now facing a higher risk of Covid-19 community transmissions due to the two cases from Nanjing reported in Zhuhai and Zhongshan, where many non-resident workers live.
The new asymptomatic Covid-19 case reported in Zhongshan is a 23-year-old woman who flew from Nanjing Lukou International Airport to Zhuhai on 19 July. Upon arrival, she caught a bus to Zhuhai railway station next to the Gongbei checkpoint, and then boarded a train to Zhongshan, where she works. The woman took a NAT on Wednesday last week, which came up with a positive result the next day.
Zhuhai reported a new asymptomatic Covid-19 case on Sunday night, a 29-year-old man who also flew from Nanjing airport to Zhuhai aboard flight CZ5846 on 19 July. The man checked into Hotel Greenery that night and had dinner at Laochanfang Restaurant in Jida district. He attended a meeting at the Everbright International Trade Centre the following day and had dinner with his colleagues at Guizhouwai Restaurant that evening. 
On Wednesday last week, the man attended another meeting at the same trade centre in the morning; later his employer told him to go to hospital for a medical examination as he had travelled from Nanjing, after which he was transferred to a quarantine hotel for medical observation. The man tested negative for Covid-19 in four consecutive NATs, before testing positive for the novel coronavirus in a follow-up test on Sunday night.
In related news, Lo announced that in response to the new Covid-19 case in Zhuhai, the SSM is arranging for those who visited the same places as the patient in Zhuhai between Monday and Wednesday last week to take three NATs over seven days.
Lo urged all those who might have been affected to report their visit on their Macao Health Code – which has added a new travel history option. Lo said the SSM will contact them to undergo three NATs, which will be free of charge.
Lo pointed out that Zhuhai has carried out a mass NAT drive for its entire population, adding that the results will help Macao to assess the Covid-19 risk it faces. 
Lo said that if positive cases are detected in Zhuhai's NAT drive, Macao would need to roll out stricter Covid-19 measures.
A spokesman for the Novel Coronavirus Response and Coordination Centre said that so far 1,430 people have supplied information about their stay in, or visit to Zhuhai. For those who believe they might have crossed paths with a confirmed asymptomatic Covid-19 carrier between 19 and 21 July, the Health Bureau has urged them to immediately call 2870 0800, send an email to pere@ssm.gov.mo.ou or tick "Zhuhai" on the "Travel History" section of their Macao Health Code.