Health Bureau to test 1,500 people that have been to Zhuhai for Covid-19
Health Bureau to test 1,500 people that have been to Zhuhai for Covid-19

Link copied
Anyone who has been to Zhuhai recently will have to undergo three NATs over the next seven days; 144 Nanjing airport travellers already in quarantine.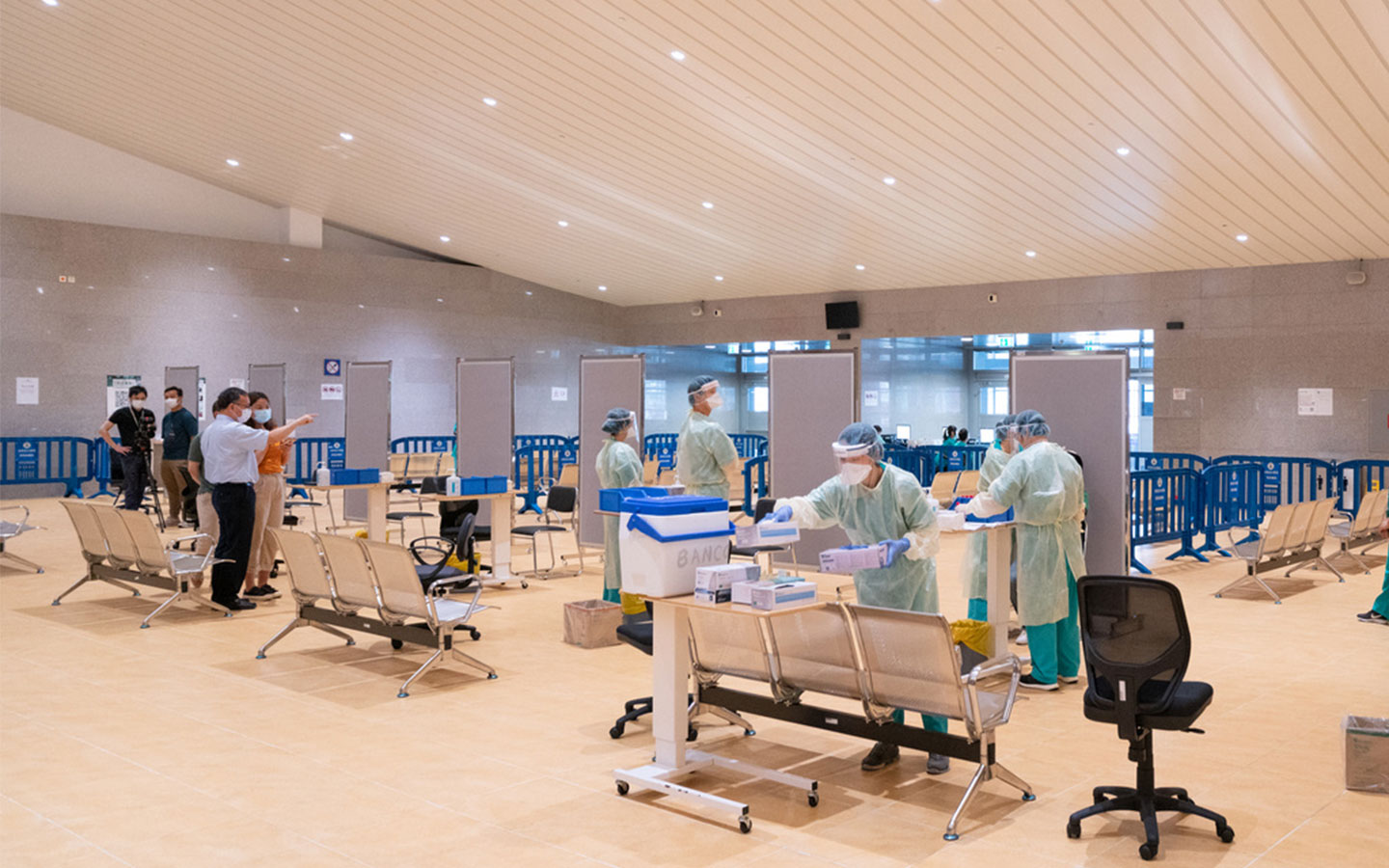 1,500 people that have been to the neighbouring Chinese Zhuhai municipality – where there has been a confirmed Covid-19 case – will be required to undergo a nucleic acid test (NAT).
The Macao Health Bureau made the decision after nearly 1,500 Macao residents and non-residents informed the health authorities about their travels in Zhuhai. The government said that each person will have to take three NATs over the next seven days. Meanwhile the Novel Coronavirus Response and Coordination Centre announced that as of noon today, 144 people have been quarantined at designated Macao hotels for having been to the same Nanjing airport where several Covid-19 cases were detected.
In Zhuhai more than 30,000 people have so far been been classified with a yellow health code, for having been in areas where the Covid-19 infected person was.
On Monday, China reported 71 new cases with local infections in Nanjing accounting for 31 of the new cases. The Nanjing transmissions – confirmed to be the Delta variant – started early last week at the city's airport.
Health Bureau Director Alvis Lo Iek Long warned on Monday that Macao is now facing a higher risk of a Covid-19 community transmission due to the two confirmed cases from Nanjing reported in Zhuhai and Zhongshan, where many Macao residents and non-resident workers live.
The health chief has once again urged residents to be inoculated against Covid-19 as soon as possible during a time when Macao still continues to be free from Covid-19 infections.