50 years of film: 12 of the best movies filmed in Macao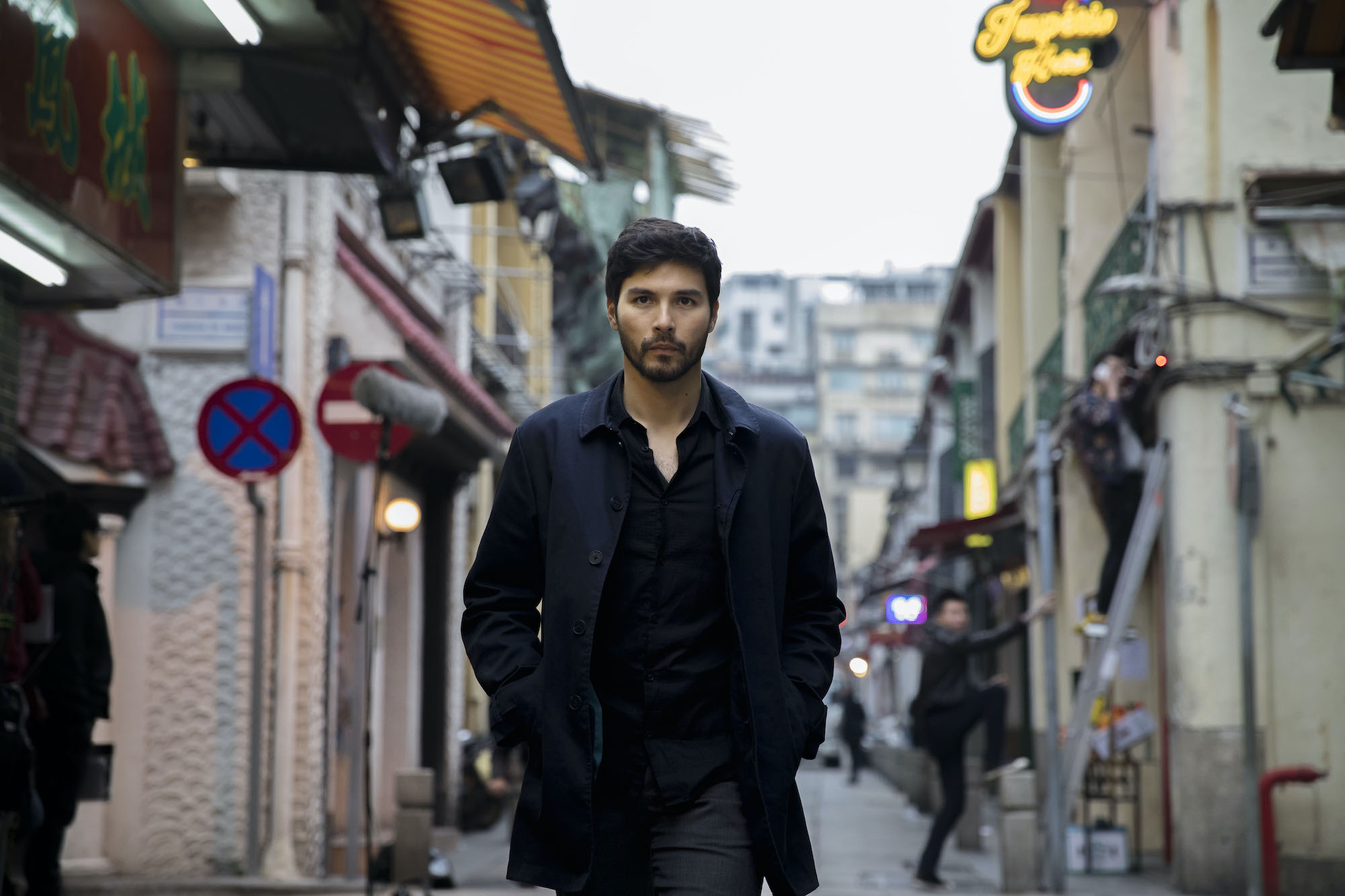 With its 16th-century Portuguese architecture, cobblestone sidewalks and glitzy resorts, Macao has long been a popular filming location. From the US to Korea, Portugal to China, directors have flown in from all corners of the globe to film their movies with our city as a backdrop.  
In fact, many Hollywood blockbusters included scenes shot in Macao as a stand-in for mainland China, when the country was restricted to foreign filmmakers. 
To celebrate Macao's many silver screen moments, we've rounded up 12 of the best feature-length films starring the city over the past 50 years:
1. The Man with the Golden Gun (1974)
Director: Guy Hamilton
Starring: Roger Moore, Christopher Lee, Britt Ekland, Maud Adams
Language: English
The film: As the ninth instalment of the James Bond series, "The Man With the Golden Gun" starred Roger Moore as 007. The action takes off when the MI6 agent believes he's being targeted by the world's most expensive assassin while he tries to recover sensitive solar cell technology.
Macao filming locations: This was a special film for Macao. It was the first time Hollywood had sent a blockbuster cast and crew – including Moore – to the city to film a scene. That scene was set inside and outside the Macau Palace floating casino, which was popular in those days but closed in 2007.
2. Indiana Jones and the Temple of Doom (1984)
Director: Steven Spielberg
Starring: Harrison Ford, Kate Capshaw, Amrish Puri, Roshan Seth, Philip Stone, Ke Huy Quan
Language: English
The film: No matter who you ask, "Temple of Doom" is a household name – as is the rest of the world-famous "Indiana Jones" adventure series. Director Steven Spielberg shot the Hollywood blockbuster's opening scenes on location in Macao, though audiences are led to believe all the action takes place in Shanghai.  
Macao filming locations: Indiana Jones met with gangster boss Lao Che at what was purportedly Club Obi Wan in Shanghai. In actuality, the crew shot parts of the escape scene outside Pensão Sun Sun Hotel – now Macau Hotel S – in Praça de Ponte e Horta, while the entrance to the club was shot along Rua de Felicidade.
3. Shanghai Surprise (1986)
Director: Jim Goddard
Starring: Sean Penn, Madonna, Paul Freeman
Language: English
The film: A romantic comedy starring the then husband-and-wife team Sean Penn and Madonna, "Shanghai Surprise" is set in Shanghai in 1938. In the film, Madonna is a chaste missionary caring for wounded Chinese soldiers. She hires Penn's sleazy fortune hunter to help her track down opium for the soldiers, leading to run-ins with dangerous characters.  
Macao filming locations: A surprise indeed: the story takes place in Shanghai but it wasn't entirely filmed there. In fact, several scenes were filmed at locations in Macao, including at the Penang Hotel, where Penn's character stays. At the time, this was actually a dilapidated hotel called Hotel Cantao at 286 Rua do Guimarães, which is now a Mocha Club gaming and coffee establishment.
4. In the Mood for Love (2000)
Director: Wong Kar-wai
Starring: Tony Leung Chiu-wai, Maggie Cheung, Ping Lam Siu
Language: Cantonese and Shanghainese
The film: As the follow-up to 1990 film "Days of Being Wild", "In the Mood for Love" has become one of the most iconic Hong Kong films. Starring Tony Leung as Chow Mo-wan and Maggie Cheung as Su Li-zhen, the story focuses on two neighbours in the same apartment building who discover their spouses have been cheating together. The neighbours find solace in each other's company, agreeing to keep their relationship platonic.
Macao filming locations: Though "In the Mood for Love" is widely praised as a "Hong Kong" film, many scenes were shot in Macao. For example, the crew shot parts of the neighbours' apartment building, including the close living quarters and stairwell, at the SanVa Hotel on Rua da Felicidade because the director felt it was reminiscent of the 1950s.
5. Amor e Dedinhos de Pé (1992)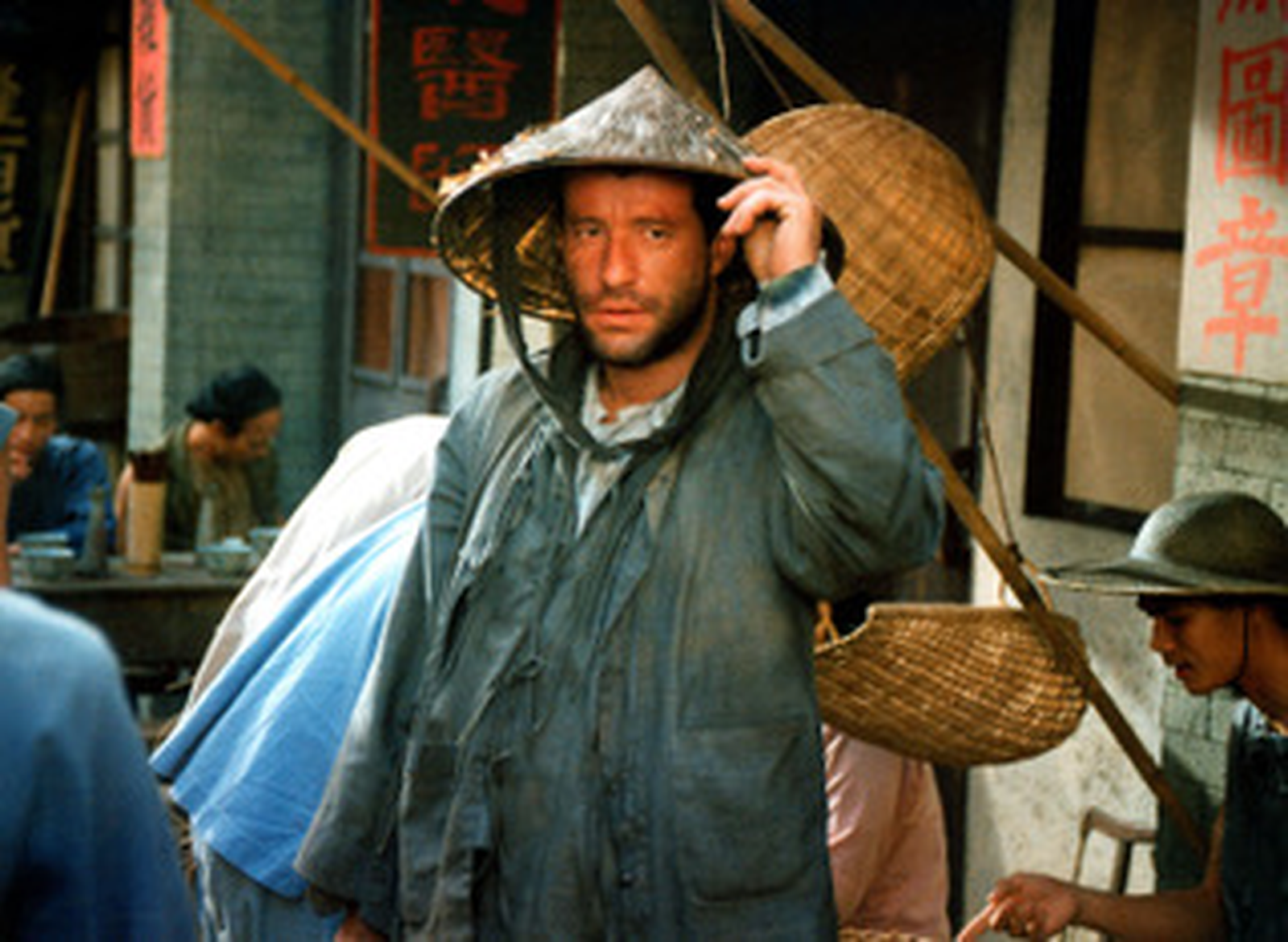 Director: Luís Filipe Rocha
Starring: Joaquim de Almeida, Ana Torrent, Jean-Pierre Cassel
Language: Portuguese
The film: Meaning 'Love and Tiny Toes' in English, "Amor e Dedinhos de Pé" is a period drama set in Macao in 1897. Based on a Portuguese book by Macanese writer Henrique de Senna Fernandes, the story follows Francisco Frontaria, played by Joaquim de Almeida. A heavy drinker and irresponsible young man, Francisco insults the shy daughter of a prominent family, leading to his ostracisation and destitution. Months later, however, the pair meet once again only to find their roles reversed.
Macao filming locations: Most of the movie was filmed in Macao, guiding the viewer around the city, from the interiors of the Leal Senado Building to Lou Lim Ieoc Garden. The latter served as the set for some of the most prominent scenes in the film, which took place inside the home of the prominent Vidal family.
6. Vengeance (2009)
Director: Johnnie To
Starring: Johnny Hallyday, Anthony Chau-Sang Wong, Simon Yam, Sylvie Testud
Languages: English, French and Cantonese
The film: In this French-Hong Kong co-production, Johny Hallyday plays a former assassin-turned-chef who travels from France to Macao to avenge the death of his family. Three men break into a house in Macao, shooting his daughter, then killing his son-in-law and grandchildren. He enlists three local hitmen to help him on his quest.
Macao filming locations: The filmmakers shot most of the movie in Macao between November 2008 and January 2009, with just a few scenes filmed in our sister SAR. One particular scene featured Avenida de Almeida Ribeiro, as Hallyday's character walked down the road, gun in hand.
7. The Thieves (2012)
Director: Choi Dong-hoon
Starring: Kim Yoon-seok, Lee Jung-jae, Kim Hye-soo, Jun Ji-hyun, Simon Yam
Languages: Korean, Japanese, English, Mandarin and Cantonese
The film: Ranked the sixth highest-grossing film in South Korean film history, this dramatic heist will have you on the edge of your seat. As a group of crooks attempt to steal "The Tea of the Sun" – an enormous diamond worth US$30 million – they encounter many obstacles along the way.  
Macao filming locations: The majority of the heist action in this film took place along the Cotai Strip. In fact, one of the characters scales what appears to be the City of Dreams facade. Rua da Felicidade also makes an appearance when the main characters walk down the street, planning their heist. 
8. The Last Time I Saw (2012)
Directors: João Pedro Rodrigues and João Rui Guerra da Mata
Starring: Lydie Barbara, João Rui Guerra da Mata, João Pedro Rodrigues, Cindy Scrash
Language: Portuguese
The film: Originally titled "A Última Vez Que Vi Macau", this Portuguese film tells the story of a man who, after receiving a call from a friend in trouble, travels from Lisbon to Macao to check on her. At the same time, the trip allows him to reconnect with his origins in the SAR and reminisce about the best times of his life.
Macao filming locations: The entire film was set and shot in Macao. The city streets and alleys are as much a part of the story as the characters themselves. For instance, a scene towards the beginning of the film pans across Rua de Cantão showing Macao's iconic neon lights.
9. Now You See Me 2 (2016)
Director: Jon M Chu
Starring: Jesse Eisenberg, Mark Ruffalo, Woody Harrelson, Daniel Radcliffe, Jay Chou
Language: English
The film: The original "Now You See Me" was a Hollywood blockbuster when it came out in 2013. The sequel transports the "Four Horsemen" – a quartet of outstanding magicians – from the US to Macao to steal a data chip containing valuable personal information. This time around, they meet a shady master criminal played by Daniel Radcliffe and seek help in a magic shop in the heart of the city. 
Macao filming locations: Chu's team shot scenes all over Macao, including Rua da Felicidade, Iong's Magic Shop, Macao Science Centre and Sands Macao Hotel.
10. Passing Rain (2017)
Director: Chan Ka Keong
Starring: Doug Chan Kin Tak, Dicky Tsang, Wang Ping, Candice Lam
Language: Cantonese and Mandarin
The film: This beautifully shot film showcases the city through a more authentic, nuanced lens rather than presenting it as a glitzy, casino hub. Even local dishes are given screentime in this honest and deep production that focuses on six characters and the gamut of emotions they go through.
Director Chan Ka Keong received an MOP 1.5 million grant from the government to work on the film, which took roughly four years to complete. In 2017, "Passing Rain" had its world premier at the International Film Festival & Awards Macao. 
Macao filming locations: Set completely in Macao, the film takes viewers all over the city, from the overpasses in Cotai to an outdoor market, an alley off Avenida de Almeida Ribeiro, the Macao Cultural Centre and downtown's neon-lit streets.
11. Hotel Império (2018)
Director: Ivo Ferreira
Starring: Margarida Vila-Nova, Rhydian Vaughan, Tiago Aldeia
Languages: Portuguese, Cantonese and English
The film: Meaning 'Empire Hotel' in English, this Portuguese movie stars Margarida Vila-Nova as Maria, a young woman who operates a rundown motel with her father. The duo receive an offer to buy the property, but when they refuse, the offer turns into a threat. Soon Maria's ex-boyfriend is on the scene and there's trouble in the air.
Macao filming locations: The film was shot entirely in Macao so there's plenty to choose from. But one scene in particular offers some dramatic flair. In a late afternoon scene, the lights of the Macau Palace floating casino silhouette Margarida while she's smoking.
12. A City Called Macau (2019)
Director: Li Shaohong
Starring: Bai Baihe, Wu Gang, Huang Jue, Geng Le
Language: Mandarin
The film: Chinese drama "A City Called Macau" is a tale of misplaced affection and gambling addiction that takes place between the early 2000s and 2014, when Macao overtook Las Vegas as the gaming capital of the world. Bai Baihe plays Mei Xiao-ou, a financial agent from Beijing who gives loans to her wealthy clients. There's only one problem: Her clients quickly become gambling addicts.
Macao filming locations: While all the scenes were shot in Macao, there are a few key scenes worth highlighting. One showcases the Ruins of St Paul's with fireworks in the background, while another follows the main character as he navigates Macao's alleys in search of Senado Square.