Visitor arrivals top 30,000 a day
Visitor arrivals top 30,000 a day

Link copied
Easier access to Macao, whose image has been boosted by online and offline promotions, spurs mainlanders to sample 'healthy, safe' quality' destination.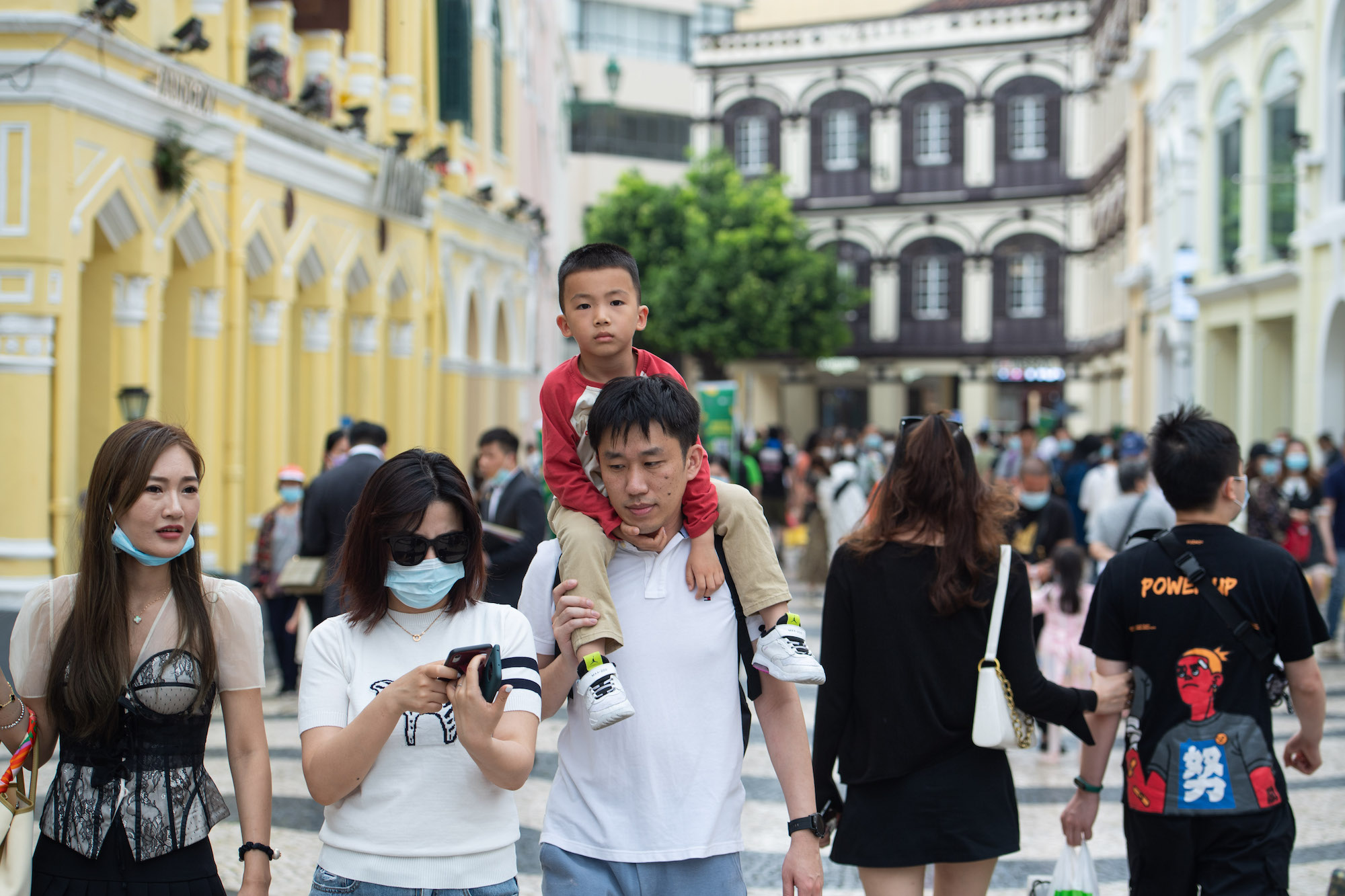 More than 60,000 visitors streamed into Macao last weekend, boosting hopes of a tourism revival.
A spokesman for the Macao Government Tourism Office (MGTO) said that last Friday and Saturday the city recorded 33,000 and 32,000 visitor arrivals, noting that it was the first time since 28 May that the number had topped 30,000 on a single day.
The spokesman pointed out that due to the Covid-19 pandemic situation in Guangdong stabilising and the validity period of the nucleic acid test being extended from 48 hours to seven days, the number of visitors has gradually risen.
The spokesman credited various sectors' efforts for helping revitalise the city's economy so that in the first five months of the year visitor arrivals and hotel occupancy rates have increased. The spokesman noted that from 1 to 15 July the average hotel occupancy rate reached 52.1 per cent, while in June it was just 43.7 per cent.
Since the launch of Macao "Stay, Dine and See" campaign in April, around 30,000 people have joined local tours and around 38,000 have enjoyed a hotel staycation package.
The spokesman said during the summer holiday, more residents were expected to join the local tours or take a staycation, which would help the local tourism industry's revival.
The spokesman pointed out that visitors from the vast majority of mainland cities do not need to go through mandatory quarantine after entering Macao, adding that the MGTO had launched online and offline promotions targeting mainlanders. 
The promotion drive aimed to send out the message that Macao is a "healthy, safe and quality travel destination". In related news, the Macao government has imposed a 14-day mandatory hotel quarantine on arrivals from Ruili city and Longchuan county of the Dehong Dai and Jingpo Autonomous Prefecture in Yunnan province, The Macau Post Daily reported.