Typhoon Hagupit brings Macau to 12-hour standstill, no victims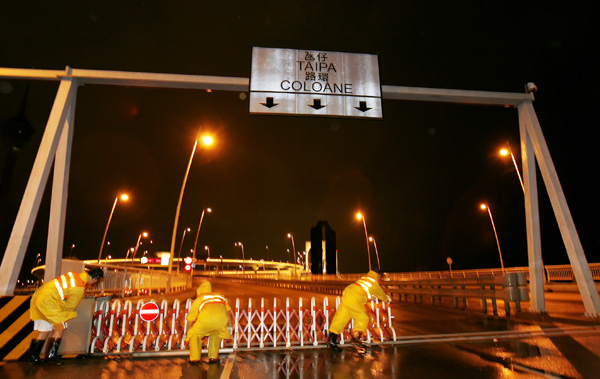 Macau, China, 24 Sept – Macau was brought to a standstill for over 12 hours Wednesday after Typhoon Hagupit hit the territory at the end of the afternoon Tuesday bringing winds of 80 kilometres per hour, although nobody was hurt the authorities said.
The typhoon, the strongest to have hit Macau so far this year, led to sea links between Macau and Hong Kong being suspended along with all flights into the airport, which only re-opened Wednesday morning.
The three bridges linking Macau to Taipa island were also closed off when the typhoon was closest to Macau.
The tropical storm, which passed 130 kilometres from Macau, has already hit the Chinese coast some 230 kilometres to the west of Macau after causing major flooding in the area.
The floods affected the entire area of Porto Interior, in the old part of the city, where the water rose 1.2 metres due to the tide rising at the same time as the bad weather hit.
Dozens of cars were partially submerged in the area of Porto Interior and the fire service was called in to fight small fires that started due to several electrical junction boxes exploding on Avenida Almeida Ribeiro, one of the city's main streets.
According to the civil protection service, which put 1,400 people on the streets, five people were slightly injured and 188 occurrences were recorded, mostly fallen trees.
Macau's schools and Public Administration services were still closed on Wednesday morning.
(MacauNews)