Macau present at 2009 Taipei Tourism Expo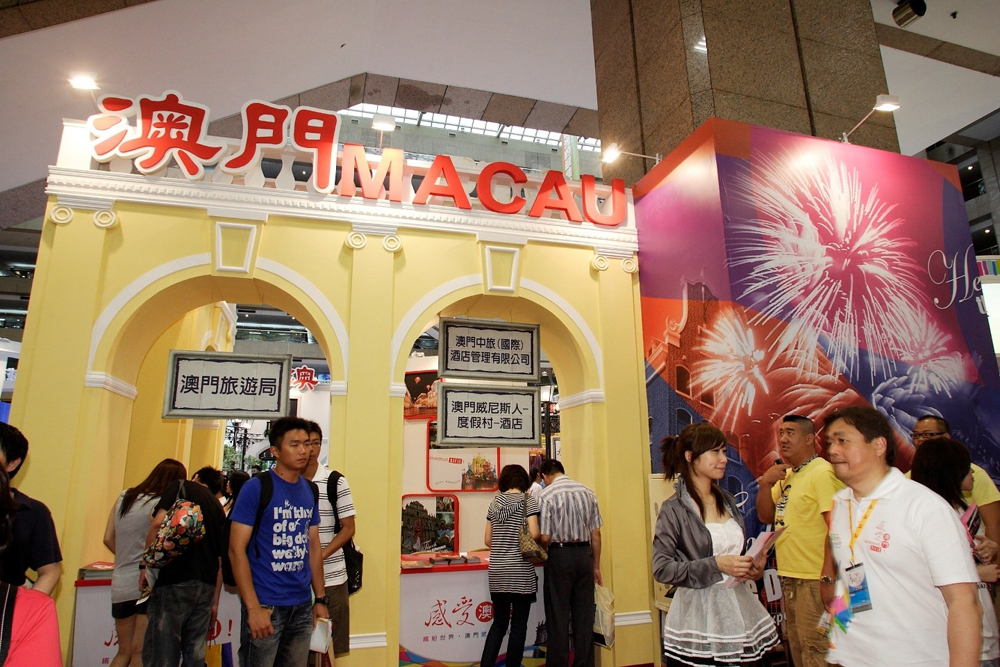 Macau, China, 25 May – The Macau Government Tourist Office (MGTO) had its own stand at the 2009 Taipei Tourism Exposition (TTE) and was also represented in another stand with the Chinese cities of Zhuhai and Zhongshan.
The joint representation of Macau and the Chinese cites of Zhongshan and Zhuhai, located in the province of Guangdong, in the south of China, is a result of the "Memorandum of Understanding for Tourism Cooperation between Zhongshan, Zhuhai and Macau", signed in 2006, to carry out multi-destination tourism promotion in the region.
The three cities previously carried out joint promotional activities at tourism fairs in South Korea, Portugal and Canada.
The Macau pavilion highlighted the Special Administrative Region's historical centre, as it is a UNESCO World Heritage Site.
The delegation from Macau was headed by Cecilia Tse, the director of the promotional department of the MGTO, and representatives from Zhuhai and Zhongshan were also present.
In the first three months of this year, Macau received 313,000 tourists from Taiwan, a decrease of 3.2 percent versus the same period in 2008.
Nelson Lin, marketing manager of the MGTO in Taipei, told the Central News Agency that the fair was a good opportunity for Macau to promote its tourism.
He forecast that the total number of visitors from Taiwan to Macau will outstrip last year's 1.33 million, given that 10 percent growth has already been recorded in February and March compared to the same period last year, despite the global economic downturn.
The 2009 Taipei Tourism Expo served as a platform for Taiwan and China travel agencies to expand business by collaborating with each other to offer consumers better tour products.
Hundreds of representatives from the private and public sectors of the tourism industry in 15 Chinese provinces took part in the exposition, including a 500-member group from Guangxi and others from Beijing, Shanghai, Zhejiang, Yunnan, Fujian and Hainan.
Established three years ago, the 2009 TTE was held between 22 and 25 May at the Taipei World Trade Center with 600 booths and received 150,000 visitors, twice the number as at last year's.
(MacauNews)