Macau police expect 2.4 million Lunar New Year border crossings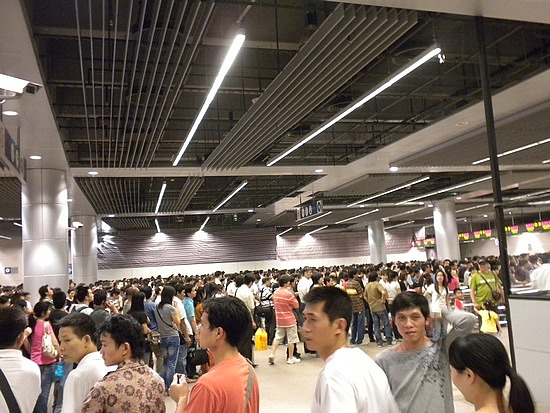 Macau, China, 2 Feb – Macau's Immigration Department expects about 2.4 million people to cross Macau's borders during the Lunar New Year holiday over the next seven days.
Tommy Wong Kim Hong, chief inspector of the Public Security Police (PSP) that runs Macau's immigration service, said Tuesday that the border crossings were expected to peak between this Saturday and next Tuesday.
Wong also said during a press briefing at the Barrier Gate checkpoint that due to the so-called Spring Festival Golden Week vacation in the mainland, "we may even reach a new daily record of 300,000 people crossing the Barrier Gate this year."
According to The Macau Post Daily during the 2010 Lunar New Year holiday rush, the PSP logged a daily record of 260,000 people – locals and visitors -crossing the Barrier Gate.
Wong also said that if needed the police will activate more than the normal number of about 10 e-channels for smart ED card holders at the Barrier Gate during the Lunar New Year holiday period to speed up the flow of border crossings, adding that others, however, would still have to pass through the checkpoint via conventional counters, where queuing could be 10 minutes longer than the usual 20-minute peak-hour wait time.
(MacauNews)