Macau Government Tourist Office chief says tourism sector worries about Golden Week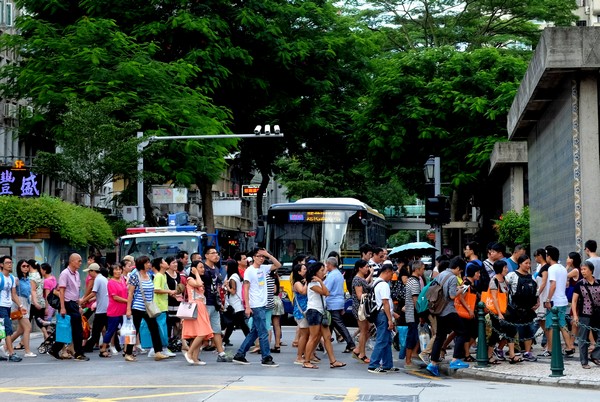 Macau Government Tourist Office (MGTO) Director Maria Helena de Senna Fernandes said on Monday that she could not yet say what the hotel booking situation for the upcoming Golden Week holiday is but the industry appeared to be worried.
Senna Fernandes made the remark while speaking to reporters on the sidelines of the Ascott Macau opening ceremony in Nape.
She said that since the tourism industry appeared to be concerned about the October 1 National Day Golden Week holiday, the government was working with the industry to roll out travel packages so that the city's annual visitor arrivals would be kept at the level of last year's 31.5 million.
"We still saw a drop [in visitor arrivals] in July," Senna Fernandes said, adding, "Hopefully in the coming months we'll see a more stable number of visitor arrivals as the sector works together and rolls out new packages."
According to Senna Fernandes, there is now a stable number of Hong Kong visitors coming to Macau since there are new travel packages for Hong Kong visitors. She said her bureau was also working with airlines and hotels to attract Taiwan visitors to the city, as well as Indians.
"We recently went to India and signed some co-operation deals with the tourism sector there," she said, adding, "So hopefully with all these new packages, we should get a stable number of visitors to stop visitor arrivals from dropping, and at the same time gradually improve on visitors' length of stay."
"We're not saying [that we are trying] to suddenly push the visitor numbers up but to keep our tourism industry developing steadily. […] We're mainly aiming to lengthen visitors' stay, especially at a time when there are hotel rooms available," she added.
(macaunews/macaupost)