Macao Dragon Ferry services suspended after crash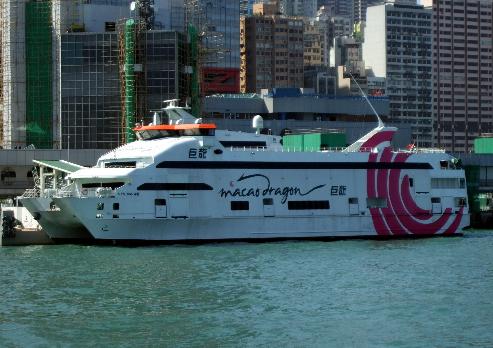 Macau, China, 12 Jul -Newly-launched company Macao Dragon suspended services after crashing Saturdaywith a Macau pier, according to The Macau Post Daily.
The company is waiting on the Maritime Administration (CP) to complete a safety survey of a berth at the Pac On temporary ferry terminal in Taipa before it can resume its newly-launched services between Taipa and Hong Kong, after the company's maiden voyage returning from Hong Kong crashed into the pier while attempting to dock.
None of the 51 passengers or 15 staff on board were injured in the incident, but part of the protective barrier on the side of the pier, and the ship's hull sustained minor damage.
The ferry operators are also waiting for the Maritime Administration to examine reports about the incident submitted by the company before they can be given the green light to resume operations, the spokesperson explained to The Macau Post Daily Sunday.
Macao Dragon is the brand used by shipping operators Giant Dragon Sea Transport Company for its newly-launched ferry services between Taipa and Hong Kong .
According to a spokesperson for Maritime Administration, the repairs on the damage caused by the passenger ship to the pier would be completed by Monday, but the berth would need to be checked, and the reports processed before the operators could put boats back on the water, which could take "two or three days".
(MacauNews)