Edmund Ho says Macau not immune from economic crisis, though it has conditions to overcome it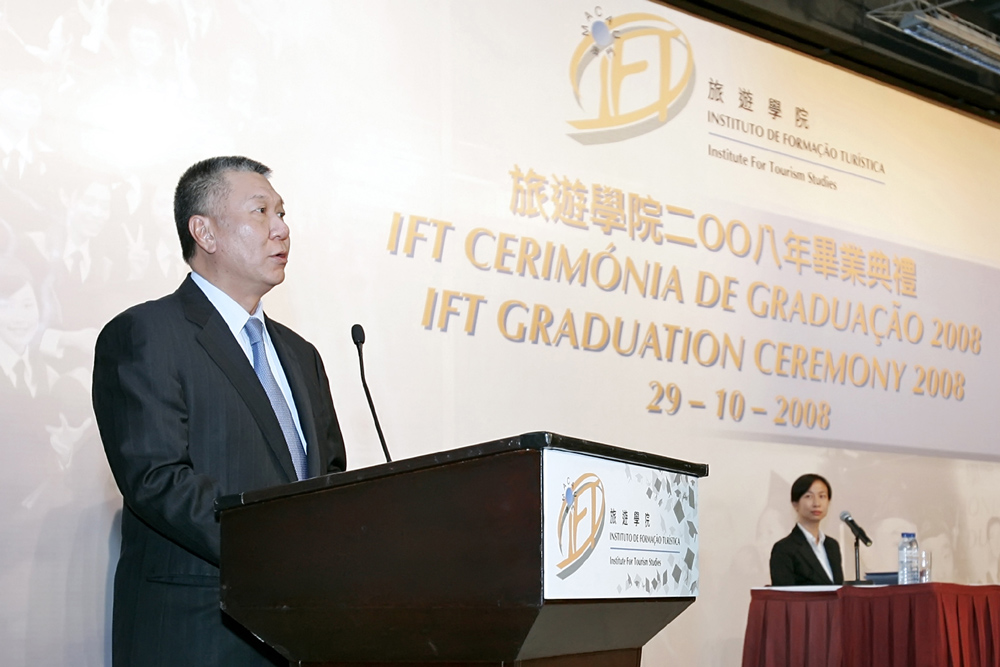 Macau, China, 30 Oct – Edmund Ho, the Chief Executive of Macau, said Wednesday that Macau is unlikely to be immune from the international economic crisis, though thought new tourist projects that are in the final stages will give Macau conditions to overcome difficulties.
Speaking at a graduation ceremony of over 500 students from the Institute for Tourism Studies (IFT), Ho ensured that "the basis for economic development in Macau continues to be sound," adding that "the region's economy is adjusting to the new situation".
The Chief Executive of Macau noted "at this moment, various large development projects are in their final stages, offering Macau conditions to rise to the occasion and move forward competitively in the tourist sector."
"The tourism sector can take advantage of this time to evaluate strategies, open new markets and develop products with more growth potential, consolidating the basis for local tourism to evolve and diversify," Ho said.
Early October Macau's Secretary for the Economy and Finance, Francis Tam, also said that the region may be affected by the United States' financial crisis, and revised Macau's 2008 growth forecast downwards to 10 percent in 2008.The Macau growth rate in 2007 was 27.3 percent and 17 percent in 2006.
Macau received 22.4 million visitors in the first nine months of 2008, which was a rise of 15.4 percent against the same period of 2007, when 19.49 million visitors travelled to the territory.
The figures published by the Statistics and Census Bureau showed that the number of tourists from mainland China fell every month between July and September, with totals of 2.5 million in July, 1.4 million in August and 1.3 million in September.
The slowdown in growth of the tourism sector over the last three months has also begun to impact gaming sector revenues at Macau's 31 casinos.
In 2007 27 million tourists visited Macau.
(MacauNews)