Chinese New Year parades to go ahead under Covid-19 rules
Chinese New Year parades to go ahead under Covid-19 rules

Link copied
Among other strict regulations, spectators can expect to be socially distanced at Year of the Tiger parades on 3 and 12 February.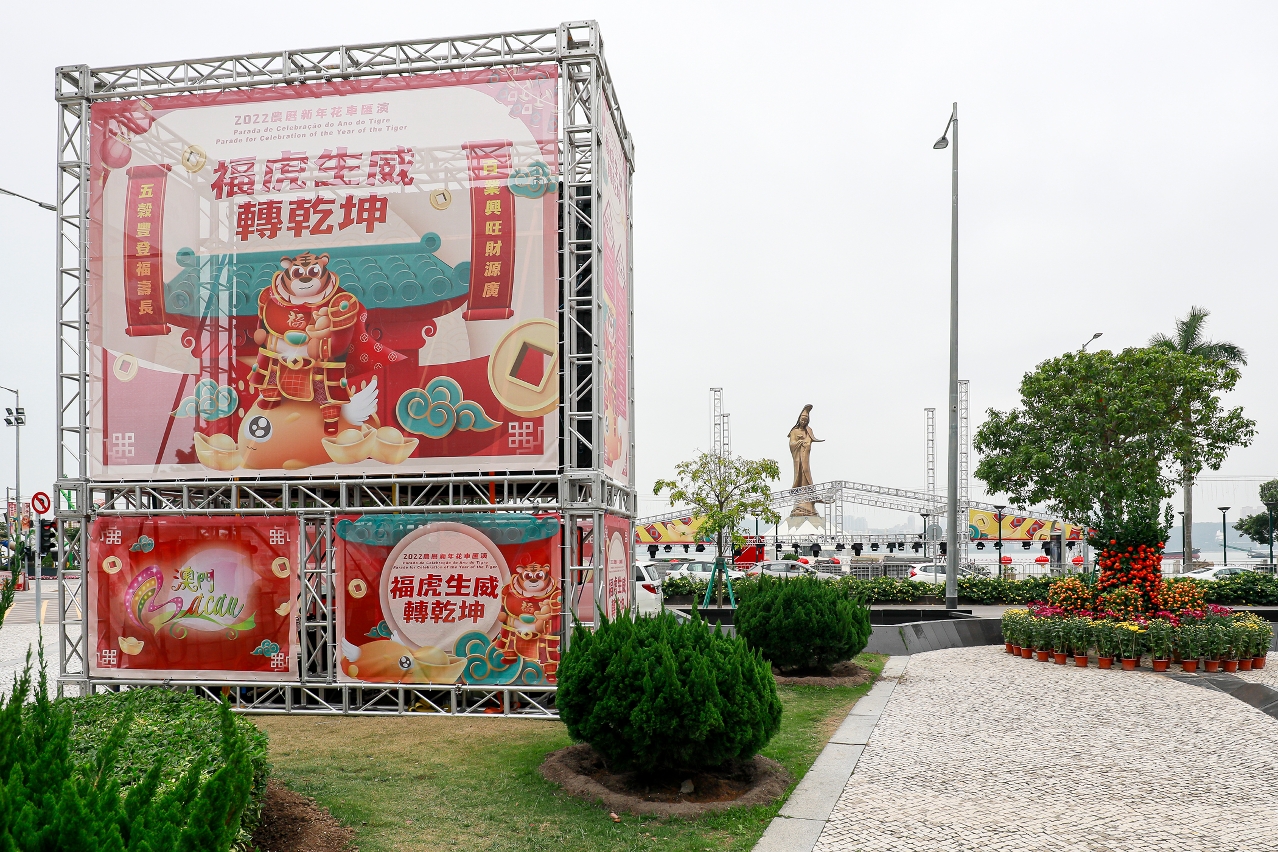 Parades celebrating the Chinese New Year (CNY) of the Tiger are going ahead, but while adhering to strict Covid-19 precautions, the Macao Government Tourism Office (MGTO) has announced.
The parades will be held in the central and northern districts on the 3rd and 12th day of the Chinese New Year, 3 February and 12 February respectively. Themed "Turning the Fortune by the Mighty Tiger", the parades tell the tale of the "Tiger General's victory over a winged (epidemic) beast". A multimedia dance drama will also be presented.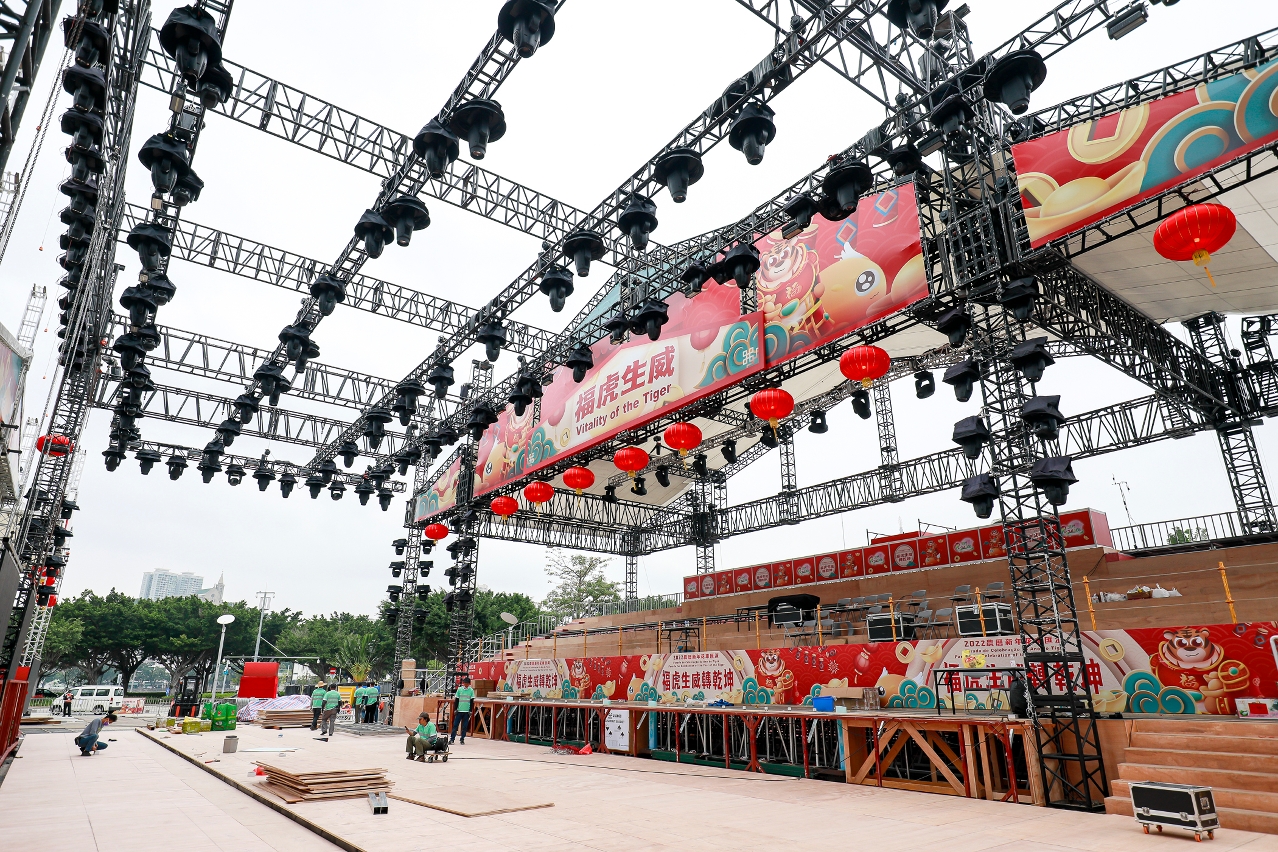 Fourteen floats and 22 local and mainland Chinese performance teams will make their way from Sai Van Lake Square at 8 pm along Avenida Dr Sun Yat-Sen to the Macau Science Center in NAPE on 3 February. There will be spectator stands and performance zones set up in each area, as well as at the square in front of the Kun Iam Ecumenical Centre.
The statement added that the float parade beginning at 8 pm on 12 February will start from Rua Norte do Patane and continue along Avenida do Conselheiro Borja, Estrada do Arco, Estrada da Areia Preta, Avenida de Venceslau de Morais, Rua Quatro do Bairro da Areia Preta, Avenida da Longevidade and Rua do Mercado de Iao Hon before ending in Iao Hon Market Garden, where stage performances will take place from 8:15 pm – 9:30 pm.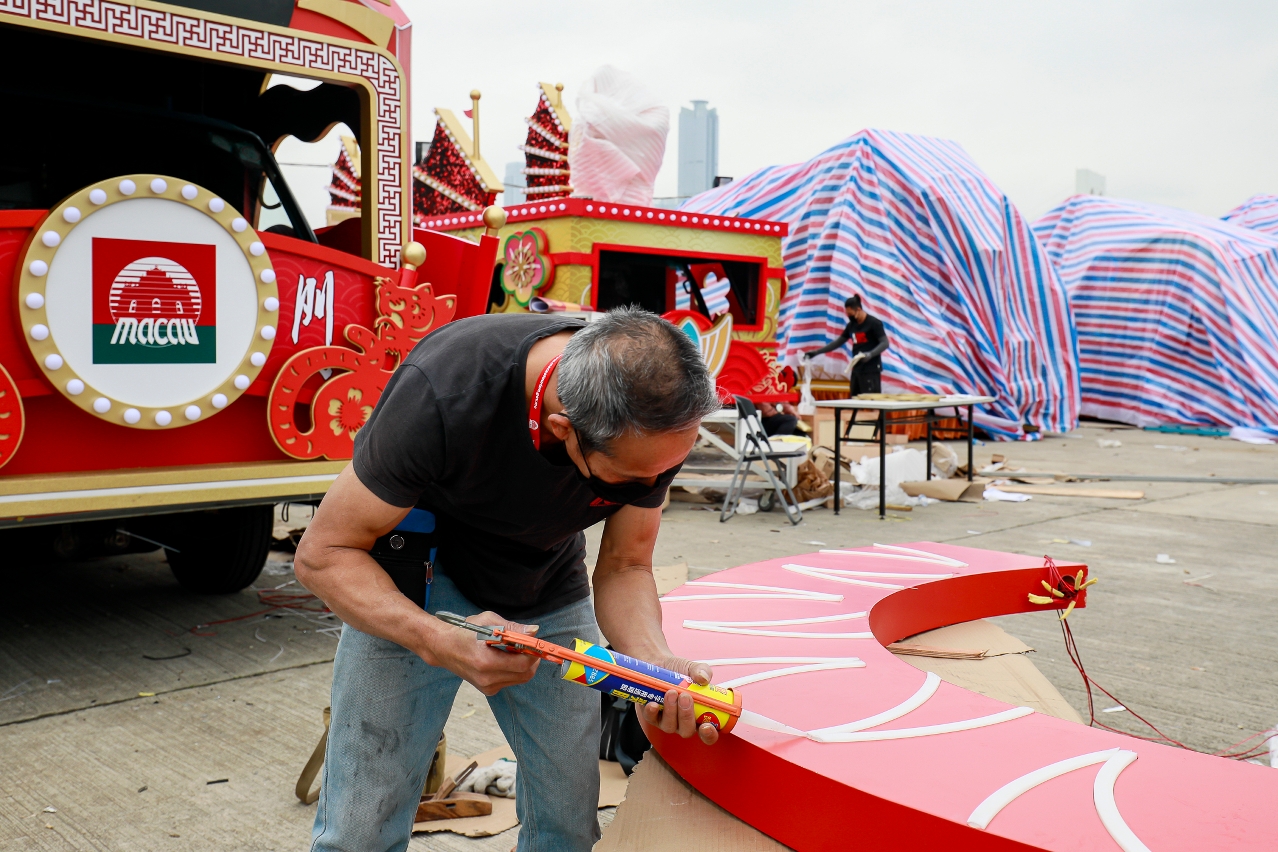 The MGTO reminded spectators that they must present a valid Macao Health Code, scan a contact-tracing function QR code, undergo temperature checks, maintain social distancing and wear a facemask, as well as advising them to arrive early to minimise crowds at entrances.
The MGTO underlined that spectators may queue for admission into the stands and if the crowd size reaches the maximum, spectators are required to enter or leave in an orderly manner while following the instructions of on-site staff. Some barrier-free vantage points will be set up in the stands for people with special needs.
All performers and staff participating in the event must follow the Health Bureau's "Prevention of Novel Coronavirus Pneumonia – Advice on the Management of Collective Festive Events, and Recreational and Sports Activities", such as having completed two doses of the Covid-19 vaccine, The Macau Post Daily reported.