April visitor arrivals rise 7,098 per cent y-o-y but still 76 per cent down from 2019 numbers
April visitor arrivals rise 7,098 per cent y-o-y but still 76 per cent down from 2019 numbers

Link copied
After the Covid-19 doldrums of 2020, the city is once again welcoming more arrivals, but still has a long way to go to match 2019's numbers.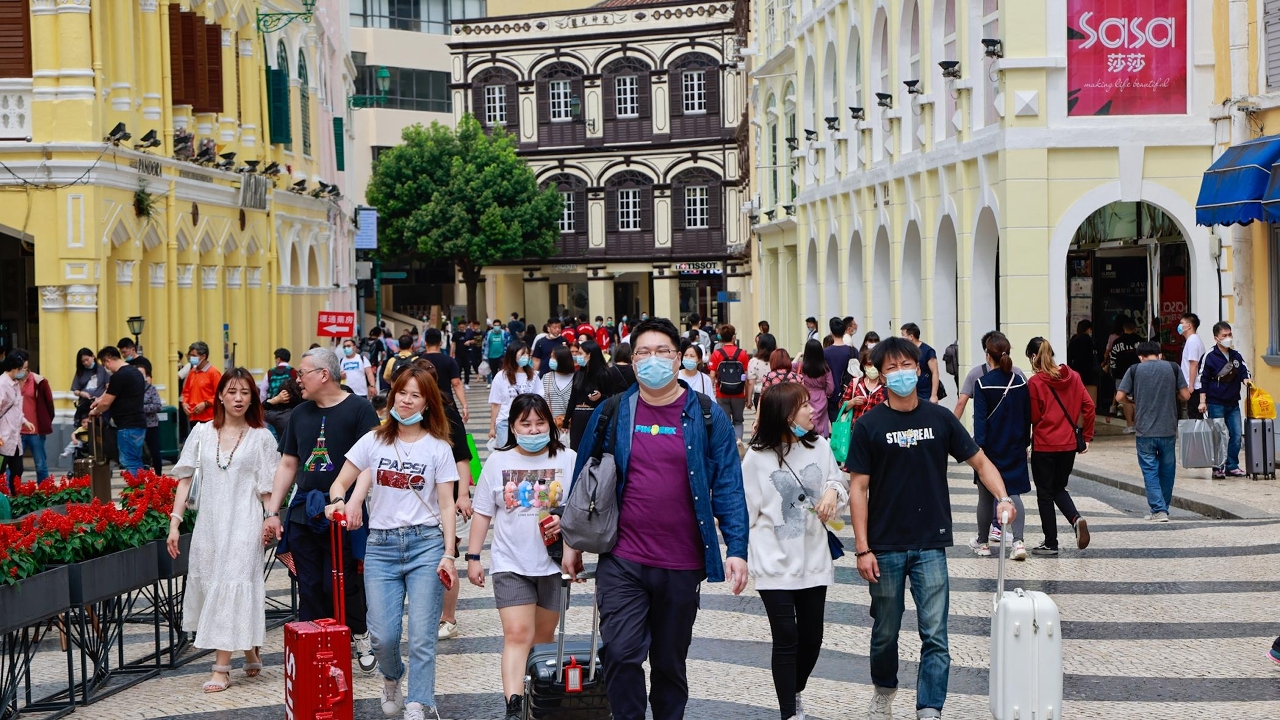 Macao recorded 794,819 visitor arrivals last month, a year-on-year increase of 7,098 per cent, the Statistics and Census Bureau has announced. 
After drastic Covid-19 control and prevention measures were introduced at the end of March last year following the first Covid-19 case in January, Macao recorded only 11,041 visitor arrivals in April 2020.
However visitor numbers are still a long way short of the 3,432,187 arrivals in April 2019, with this year's numbers seeing a 76 per cent drop from 2019.
This April, overnight visitors and same-day visitors amounted to 450,579 and 344,240 respectively.
Visitors' average length of stay fell by 5.7 days year-on-year to 1.6 days, with that of overnight visitors (2.9 days) dropping by 18.2 days due to the government's adjustments in Covid-19 prevention measures.
Last month, the number of mainland visitors grew by 6,861 per cent year-on-year to 730,934, accounting for 91.9 per cent of the total number of arrivals.
In April, Macao received 56,760 Hong Kong visitors and 7,091 Taiwan visitors.
Some 89.2 per cent of all visitors arrived by land via the various Macao-Zhuhai border checkpoints. Visitor arrivals by air and by sea totalled 62,288 and 23,574 respectively.
Ferry links between Macao and Hong Kong have been suspended since February last year. However, Macao-Guangdong ferry routes have been gradually resumed. Flights at the airport have been reduced since early last year.
Foreign nationals without a local residence permit have been barred from entering Macao since March last year, The Macau Post Daily reported.
In the first four months of the year, the number of visitor arrivals dropped by 21.6 per cent year-on-year to 2.53 million.