Air China announces increase of US$50 million in the share capital of Air Macau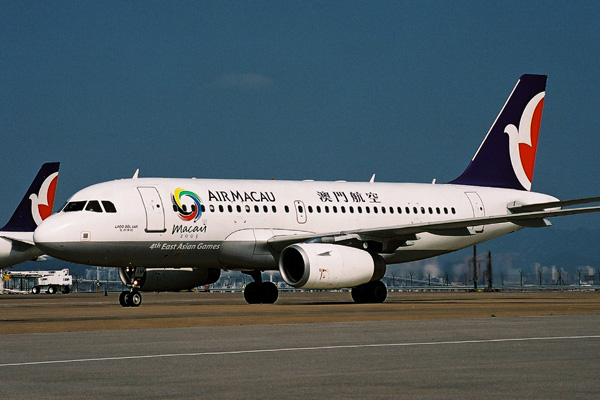 Macau, China, 2 Jun – Air China announced an increase in the share capital of Air Macau up to the amount of 400 million patacas (equivalent to approximately to US$50 million), after having reduced its capital to 1 million patacas to cover losses, according to a statement Air China published on the Hong Kong Stock Exchange.
The capital increase, approved on 15 April though only publicly announced today, will be carried out in two stages, the first of which will be reserved for current shareholders and is valued at 199 million patacas.
The second stage will increase Air Macau's share capital from 200 million patacas to 400 million patacas, and will be subscribed in total by the Macau government or by an entity appointed by the government.
In recent years, Air Macau has suffered operating losses and the situation worsened in 2008.
The audited annual accounts of Air Macau for the year ended 31 December 2008 reflected a net asset value of approximately 107.3 million patacas.
In 2008 Air Macau posted a loss of more than the 109 million patacas (US$13.6 million) posted in 2007, said the airline's chairman Zhao Xiaohang in March.
A few years earlier, in 2005, Air Macau posted a loss of 20 million patacas, which increased to 62 million patacas in 2006.
Back in 2003, as a result of the SARS epidemic, Air Macau posted a loss of 150 million patacas.
Air China, through its subsidiary China National Aviation Corporation (Macau) Company Limited, indirectly owns 51 percent of the issued share capital of Air Macau.
The other substantial shareholders of Air Macau are Serviços, Administração e Participações, Limitada and Sociedade de Turismo e Diversões de Macau, SA, which own 20 percent and 14 percent of the issued share capital of Air Macau, respectively.
The Government of Macau SAR owns 5 percent of the issued share capital of Air Macau.
Air Macau flies to Beijing, Shanghai, Chengdu, Guilin, Kunming, Nanjing, Hangzhou, Changsha, Guiyang, Shenzhen, Haikou, Sanya and Xiamen on mainland China, and Taipei and Kaohsiung (Taiwan), Bangkok (Thailand) Seoul and Pusan (South Korea), Osaka (Japan) and Manila (the Philippines).
(MacauNews)