Ukraine runners dominate Macau´s marathon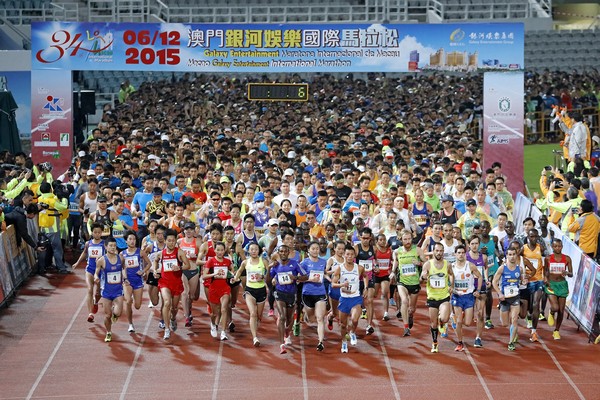 Ukraine's Vitaliy Shafar and Olena Shurkhno have taken this year's Macau Marathon titles in the male and female categories, respectively.
Shafar was clearly the strongest in his category, running the 42.195 kilometers in a mere 2:14:44. Shurkhno won with a time of 2:33:24 in the race held Sunday in Macau's streets.
A total of 8,000 runners from Macau and overseas amassed on the starting line with 1,200 joining the full marathon course.
A total of 2,600 participated in the half-marathon and 4,200 ran the mini-marathon. This number was an increased quota from previous years, and was quickly filled after the registration first opened.
Finishing behind Ukraine's Vitaliy Shafar on the male podium were Dominic Kangor Kimwetich from Kenya and Abraraw Misganaw Tegegne from Ethiopia.
Aside from the winner, Olena Shurkhno, the female podium consisted of second-placed Ruth Wanjiru Kuria from Kenya and third-placed Ayelu Abebe Hordofa from Ethiopia.
Joseph Ngare (Kenya) and Carla Martinho (Portugal) won the half-marathon distance titles in the male and female categories, respectively.
(macaunews/macaudailytimes)