Tom Blomqvist tops first Macau F3 qualifying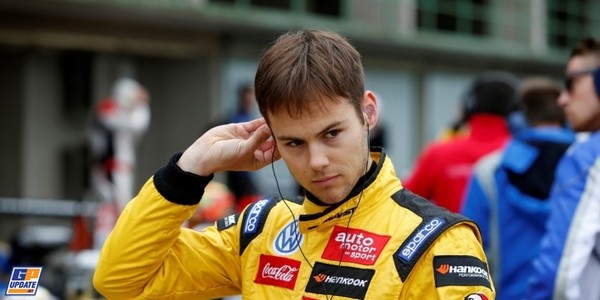 Tom Blomqvist claimed provisional pole position for the Macau Grand Prix as he headed Antonio Giovinazzi in a Jagonya Ayam with Carlin team one-two.
Blomqvist was at the top of the times for most of the session, with he and Giovinazzi moving further clear of the opposition with four minutes remaining. Although Giovinazzi trimmed the gap again on his last hot lap, Blomqvist got the verdict by 0.115 seconds.
The session ran its complete 40 minutes with no red flags, although there were crashes for Martin Cao after 10 minutes at Fisherman's Bend and for Tatiana Calderon after 25 minutes.
Tom Blomqvist in a Dallara/Volkswagen in the pole position with 2m11.922 s is followed by Antonio Giovinazzi ( 22m12.037 s) also in a Dallara/Volkwagen and Nick Cassidy in a Dallara/NBE( 2m 15.546).(macaunews)