Temporary market opens on 29 March as Red Market renovation starts
Temporary market opens on 29 March as Red Market renovation starts

Link copied
Shuttle bus service aims to help local shoppers; restoration of 86-year-old landmark expected to be complete by 2024.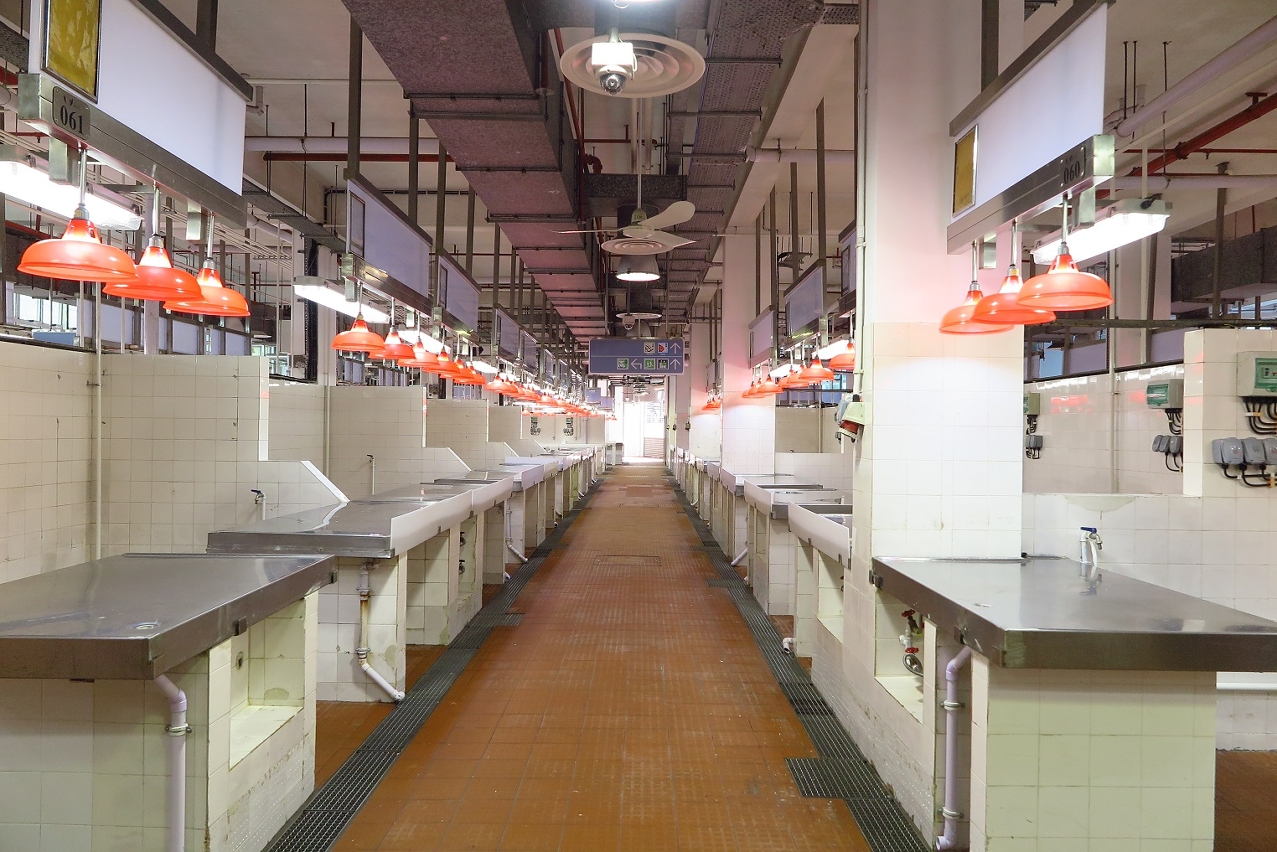 While the 86-year-old Red Market is being renovated, the temporary Almirante Lacerda Municipal Market (also known as Red Market) in Rua Marginal do Lam Mau will start operating on a temporary basis on 29 March.
According to the Municipal Affairs Bureau (IAM), 127 stalls will be relocated to the market and free shuttle buses will run between the Horta e Costa area and the temporary market. The ground floor of the two-storey market will be for fish, groceries, tofu and sprouts, while the first floor will be for vegetables, fresh meat, chilled meat, and groceries.
On-site facilities have been refurbished and improved based on vendors' habits. Cooling and ventilation systems, weighing scales and public restrooms have also been set up, and two lifts will also enable vendors to carry goods, and let the elderly and those in need use them.
The IAM said that drawing of lots and stall allocation have been completed, adding that vendors can gradually move their equipment and tools in, the statement added. The temporary market's opening hours will be from 7 am to 7:30 pm.
The shuttle buses will operate daily from 29 March from 9 am to 12 pm and 3:30 pm to 6:30 pm.
After two months, the bureau will evaluate the bus schedule and make adjustments accordingly.
Red Market's renovation is expected to start in May, and be completed by 2024. The bureau said that in order to "facilitate the preliminary work on hoardings and installation of supporting structures", 40 hawker stalls will change direction from facing the market to facing the shops starting from 28 March to allow them to operate in the same location, The Macau Post Daily reported.