Signal No. 3 hoisted as Cempaka moves towards Guangdong's western coast
Signal No. 3 hoisted as Cempaka moves towards Guangdong's western coast

Link copied
Issued at 2:30 pm, the weather bureau says Signal No. 3 will remain in effect throughout the rest of the day.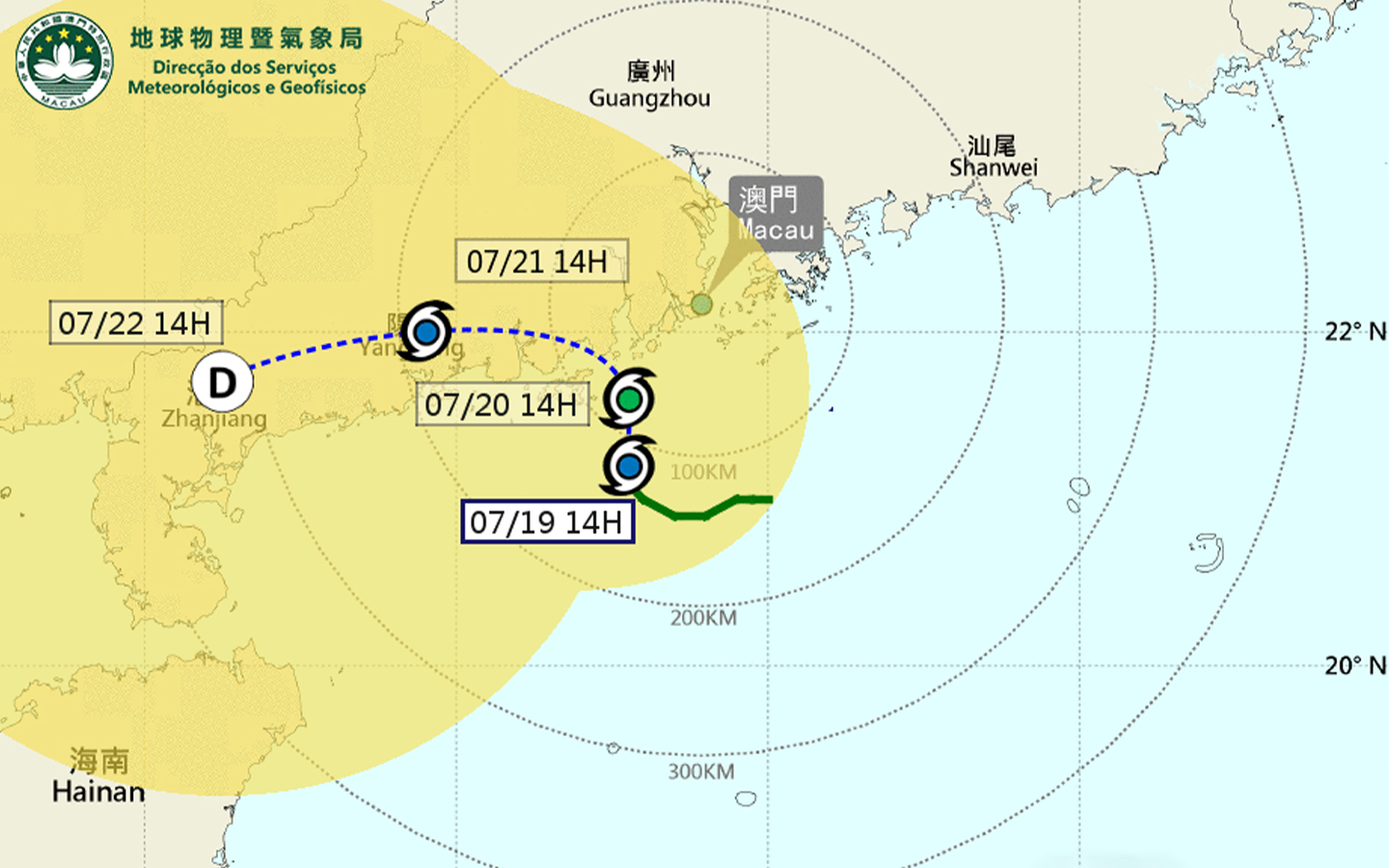 Signal No. 3 signal was issued at 2:30 pm, and will remain in effect throughout the rest of the day, says the Meteorological and Geophysical Bureau (SMG).
Tropical Storm Cempaka is currently located about 120 km south-southwest of Macao, moving towards Guangdong province's western coast. It is expected to move northerly in the next 24 hours, says the weather bureau, and will be closest to Macao during midnight and morning of 20 July, within 100 km southwest of the city.
The weather bureau also advises drivers to pay attention to traffic safety, while motorcyclists should use the Sai Van Bridge motorcycle lane to travel between Macao and Taipa.
According to the weather bureau, as Cempaka intensifies and moves at a northerly track, light flooding might occur in the Inner Harbour's low-lying areas if a storm surge arises. In which case, SMG may consider issuing the blue storm surge warning in the afternoon.
The Standby Signal No. 1 was first hoisted at 5 pm yesterday and Signal No. 1 continued to be in effect throughout the morning. The thunderstorm warning signal was cancelled at 11:20 am today.