Opportunities abound at 12th Macau Shopping Festival and Tap Siac Craft Market
Opportunities abound at 12th Macau Shopping Festival and Tap Siac Craft Market

Link copied
MOP 26 million in discounts on offer at the festival, while smaller scale craft market showcases scores of original cultural and creative brand products.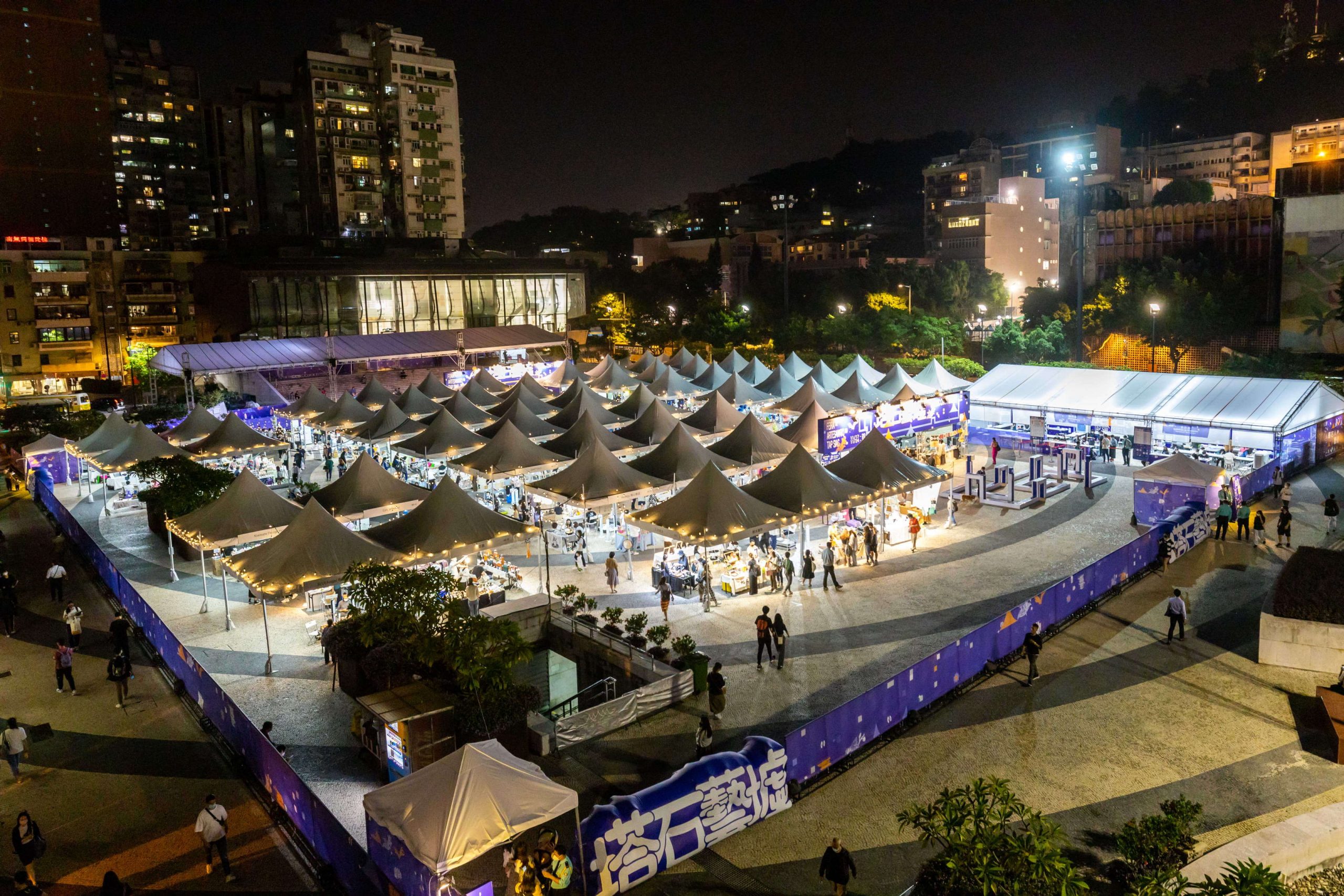 Shoppers of all stripes will have plenty of opportunities to indulge between now and the end of the year, with the Tap Siac Craft Market  already up and running in Praça do Tap Seac and the 12th Macau Shopping Festival set to take place during the whole of December.
Hong Kong singer Rocky Chan Lok-kei performed at the opening ceremony for the Tap Siac Craft Market yesterday, which features over 100 original cultural and creative brand products, music performances and workshops.
The event will be held from Thursday through Sunday for two consecutive weeks, from yesterday through this Sunday and on 24-27 November. It is open from 5 pm to 10 pm on Thursdays and Fridays, and 3 pm to 10 pm on Saturdays and Sundays.
As well as the handicraft and creative gastronomy stalls, there will also be music performances from local and mainland Chinese singers in addition to creative handicraft workshops.
The Cultural Affairs Bureau (IC) said that the craft market has become "the largest exchange platform" in the city for displaying and selling cultural and creative products since its inception in 2008.
The Cultural Affairs Bureau and the Livelihood Affairs Bureau of the Guangdong-Macao Intensive Cooperation Zone in Hengqin are planning to hold the Macao • Hengqin Craft Market in Hengqin next month, with the IC set to organise local cultural and creative entities' participation in the event to extend the craft market to the Greater Bay Area.
The 12th Macau Shopping Festival is slated to be held from 1-31 December under the theme Shopping Privileges from Macau Brands Alliance.
The festival exclusively collaborates with tourism promotion platform Ctrip Global Shopping and comprises 28 organisation committee members. It is chaired by the Macao International Brand Enterprise Commercial Association and is supported by Macao Government Tourism Office (MGTO) and the Economic and Technological Development Bureau (DSEDT).
Director General of the 12th Macau Shopping Festival Organisation Committee Vincent Tung Chi Yuen said that the committee hopes that the event "can contribute to Macao by bringing in more visitors who will stay overnight in Macao and start shopping, dining" and touring around the city.
Tung is also the chairman of the Council Board of the Macao International Brand Enterprise Commercial Association.
Discounts totalling over MOP 26 million will also be offered at the festival, which will be focused on "high-end shopping," Tung said.  He added that the festival coincides with the DESDT-organised Macau Consumer Carnival, noting that these two events could "complement each other."
Asked if there were Covid-19 pandemic concerns that might affect the upcoming event, Tung said he believes that the entire city will "stick to the preventive measures" and policies set out by the government, with the organisers also heeding what may be required of them in holding the festival, The Macau Post Daily reported.