Only kids aged at least 3 can attend kindergarten classes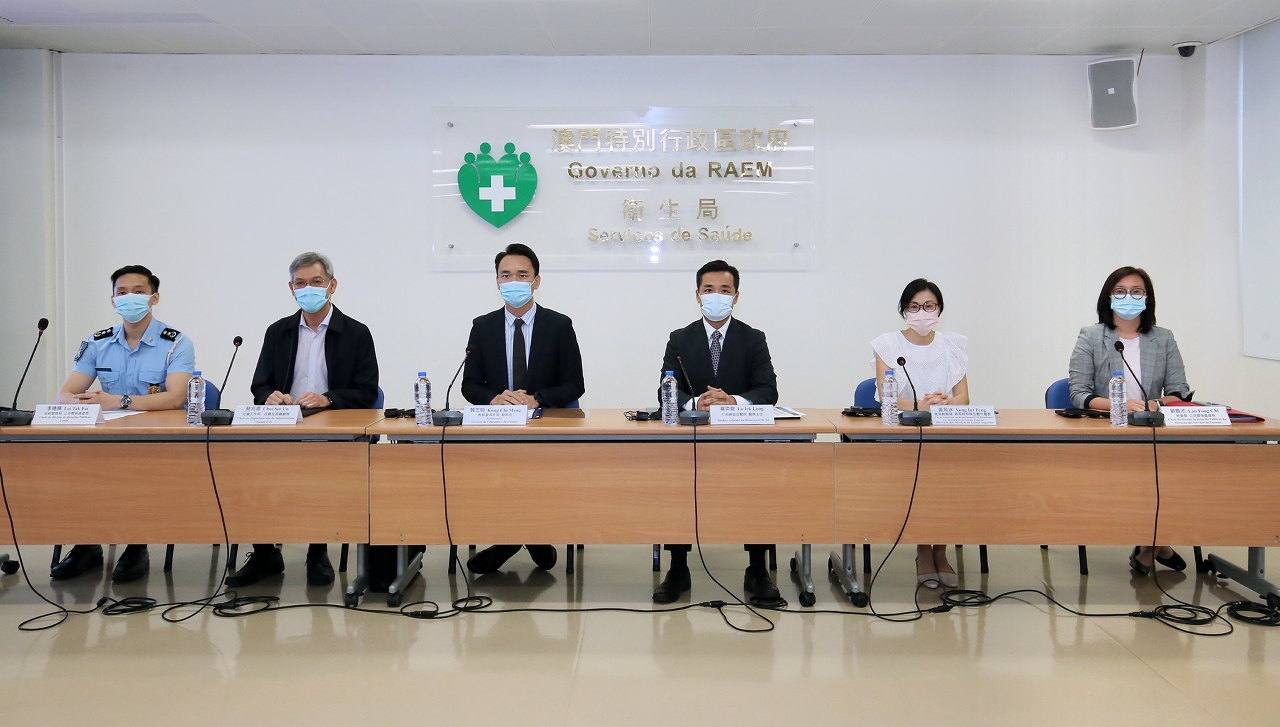 Addressing Thursday's press conference about Macao's novel coronavirus situation, Education and Youth Affairs Bureau (DSEJ) Deputy Director Kong Chi Meng announced that children enrolled in kindergartens can only attend their classes in the new school year – which will start next month – from the age of three, as it is not suitable for those aged below three to wear a facemask.
According to Kong, some 1,000 K1 pupils will be affected by the measure – i.e. they will not yet be the minimum age when the new school year starts next week.
In Macao, customarily three-year-old children start kindergarten – i.e. K1. However, due to their different birth dates, prior the COVID-19 pandemic, some kids a few months younger than three were also allowed to enrol in K1.
Due to the stricter age requirement for K1, according to Kong, the affected K1 pupils will not be allowed to go to their kindergarten lessons next week, and instead will start their kindergarten lives step-by-step – depending on when they reach the age of three.
Kong said that DSEJ officials have decided on the strict age requirement for kindergartens after a meeting with the principals of all schools on Thursday morning when they discussed the issue of pupils returning to school after the summer holiday, including arrangements for kindergarten pupils who will resume classes for the first time since the Chinese New Year holiday in late January.
Kong said that most of the city's schools will start their 2020/21 academic year classes between 1 and 16 September. Among the about 1,000 affected K1 pupils, about 500 will reach the age of three and go to their K1 classes in one month's time after the start of the new school year, Kong said, adding that the last batch of the affected children will be able to go to their classes up to three months later.
Kong said that while the government is aware that the measure for kindergartens will cause inconvenience to some parents, it is urging them to show understanding as it has to carry out COVID-19 prevention measures with pupils' safety as the primary consideration.
Kong said that parents didn't need to worry that the measure will affect the learning of their K1 class children, because kindergartens hardly teach K1 pupils any specific school subjects, and instead they are primarily taught how to live a disciplined life and get along with other children, such as through games.
Alvis Lo Iek Long, a clinical director of the public Conde de São Januário Hospital Centre, pointed out that the World Health Organisation (WHO) suggests that children aged below five should not wear a facemask, while the National Health Commission (NHC) suggests that only children aged at least three can wear a facemask.
Lo said that kids aged below three are unable to wear a facemask properly, in which case wearing a facemask not only cannot protect them from COVID-19 or other respiratory diseases, but even further increase the risk of infection.
Macao has not recorded a new COVID-19 case for 62 days, while no local case has been confirmed in 151 days, Lo noted.
(The Macau Post Daily/Macau News)
PHOTO © Government Information Bureau (GCS)