Old shipyards in Coloane to be given new lease of life
Old shipyards in Coloane to be given new lease of life

Link copied
Government plans to invest MOP 42 million to transform ramshackle area into cultural event space.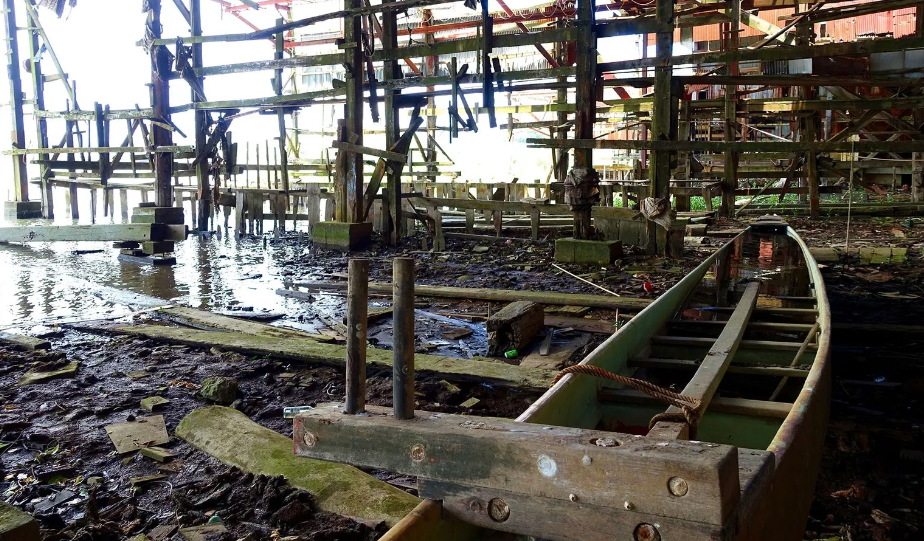 The government is set to invest MOP 42 million in the revitalisation of the Lai Chi Vun Shipyards in Coloane, as they are considered "one of the greatest legacies of southern China's industrial heritage."
The shipyards commenced operation at the end of the Ming Dynasty and are considered one of the most important parts of Macao's cultural heritage.
Once fully restored, the project will cover an area of more than 18,000 square metres, and will include restaurants and outdoor activity and exhibition space to host events related to the cultural and creative industries of the territory.
According to Radio Macau, Leong Wai Man, the president of the Cultural Affairs Bureau, did not reveal when the project was expected to start.
The current 12 dilapidated shipyards date from the 1950s and have been deserted since the last boat was built around 10 years ago. Two shipyards were demolished in March 2017 for safety reasons and a third was destroyed by a typhoon that August. The surviving yards are regarded as a prime example of how the built environment conformed to the natural surroundings.