Mandatory quarantine for arrivals from Qingdao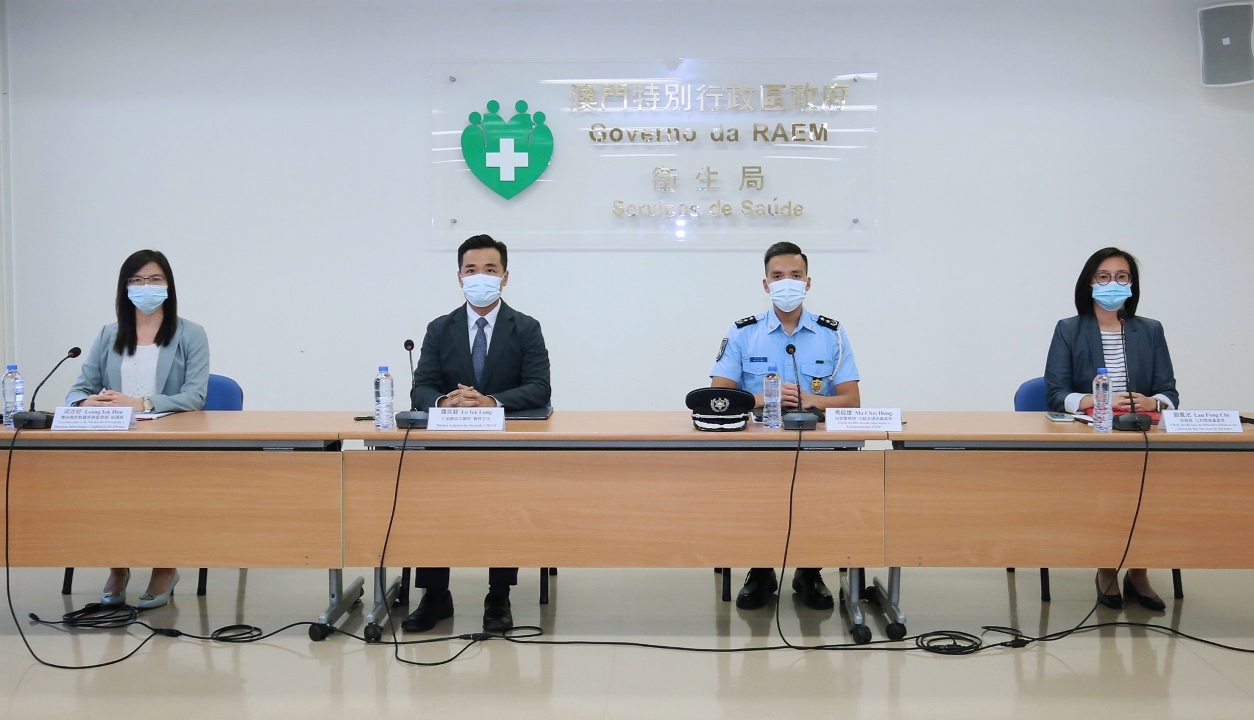 The government's Novel Coronavirus Response and Coordination Centre announced at its weekly press conference on Monday that all those who had been in Qingdao during the 14 days prior to their arrival here must undergo 14 days of mandatory quarantine and medical observation at a government-designated hotel.
The measure took effect at midnight last night.
The Health Bureau's (SSM) Control of Communicable Diseases and Surveillance of Diseases Department Coordinator Leong Iek Hou said the measure was due to the COVID-19 epidemic situation in the northeastern port city, where municipal health authorities on Monday reported six new COVID-19 cases as of Sunday. Most of the cases were linked to the Qingdao Chest Hospital.
According to the press conference, the Health Bureau will try to locate all those in Macao who had been in Qingdao during the past 14 days in order to monitor their state of health for 14 days since their departure from the port city in Shandong province.
The Health Bureau urged residents to refrain from visiting Qingdao for the time being.
According to the press conference, as of Monday Macao had not confirmed a locally contracted case of COVID-19 for 197 days – and no imported cases for 108 days. The Health Bureau also pointed out that Macao has not recorded any community outbreak of the contagious disease. All the 46 COVID-19 patients in Macao, the first of who was diagnosed on 22 January, have meanwhile been cured and discharged from hospital, the bureau noted, pointing out that 63,635 people were tested for COVID-19 between 5-11 October – and none of them tested positive.
Of the 46 cases, 44 have been classified by the bureau as imported, while two have been classified as "connected to imported cases".
(The Macau Post Daily/Macau News)
PHOTO © Government Information Bureau (GCS)