Government opens city's first paediatric centre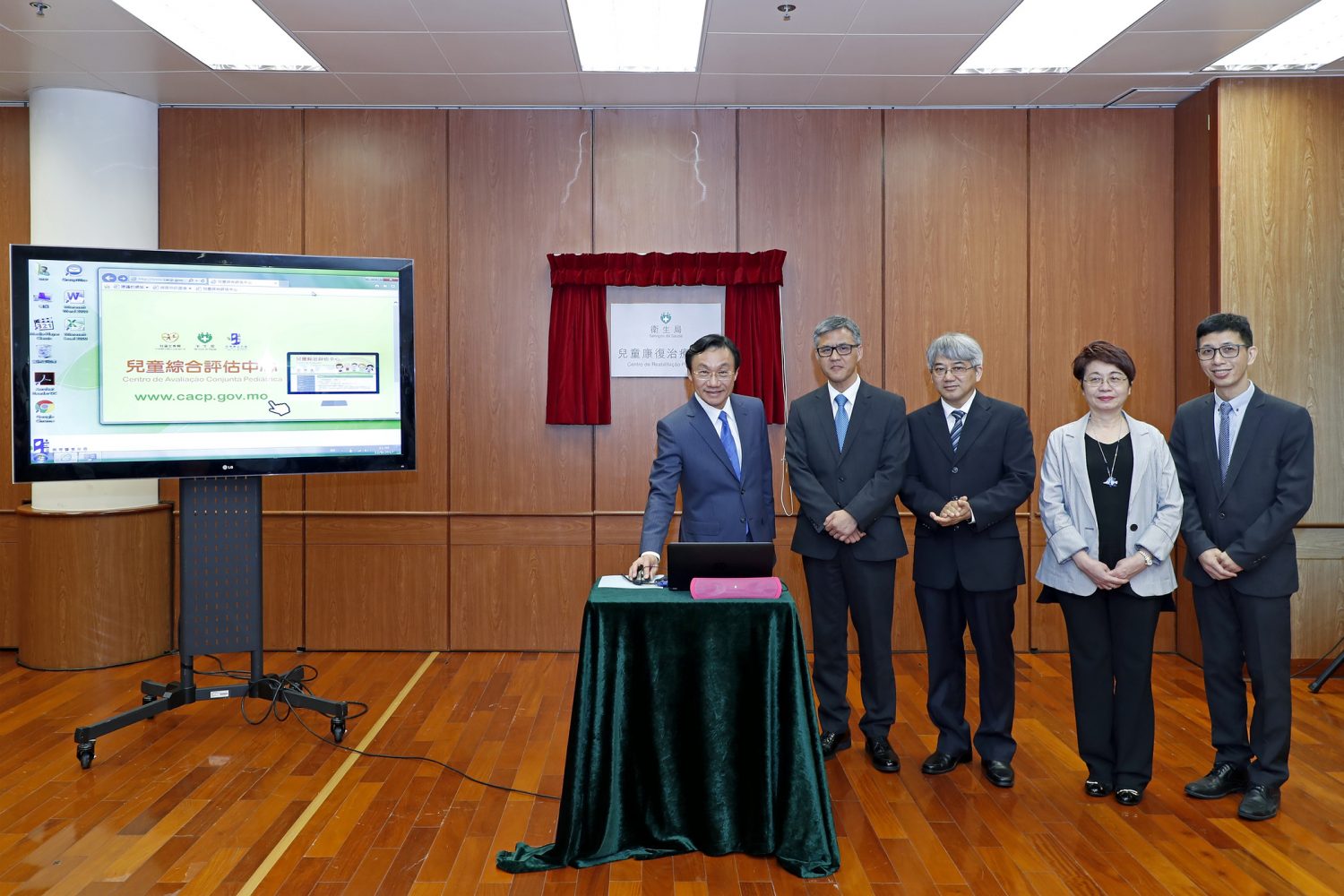 The government opened the city's first Paediatric Rehabilitation and Treatment Centre and launched the official website of the Paediatric Integrated Assessment Centre on Monday, according to the Macau Post Daily.
Both centres are located at the public Health Centre in Areia Preta.
At the opening ceremony, Secretary for Social Affairs and Culture Alexis Tam Chon Weng said the Paediatric Rehabilitation and Treatment Centre will provide medical services for children with developmental disorders aged six or below.
According to Tam, the centre's therapists are expected to provide 7,000 treatment sessions over the next 12 months. The government also plans to hire more non-local therapists to make up for the lack of professionals treating children's developmental disorders, according to Tam.
"The centre will also provide training courses and workshops for parents so that they know how to assist their children with their treatment," said Tam.
Introducing the new website of the Paediatric Integrated Assessment Centre at the ceremony, its director Tai Wa Hou pointed out that the new website provides detailed information about various types of assessments so that parents and their children know what to expect beforehand.
"The website gives information about the most common developmental disorders among children in Macau, which are autism, global developmental delay and developmental language delay," said Tai. The Paediatric Integrated Assessment Centre was established a year ago.
According to Tai, the centre's establishment has greatly shortened the amount of time the children have to wait for assessment. "The wait used to be nine months to a year, now it is about a month," he said.
Tai elaborated that the centre has assessed over 1,000 children in the past year, among which 70 percent needed language, occupational or behavioural therapy.
Tai said both centres have been established with a view to discovering developmental disorders in children at an early stage and to provide immediate treatment.