Guia Hill pedestrian tunnel got off ground early this month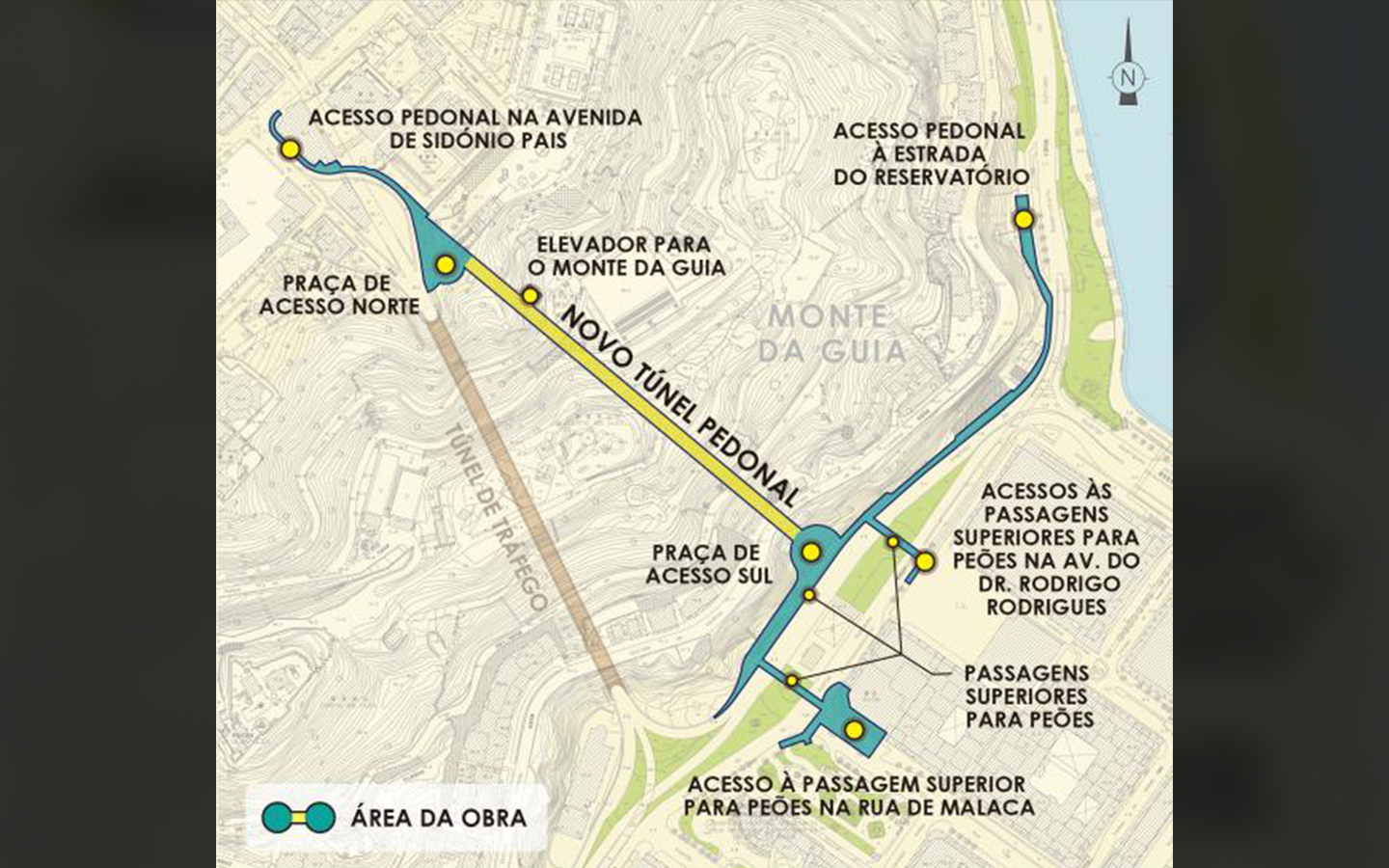 A government project to build a tunnel for pedestrians under the hill connecting Zape and the Avenida de Horta e Costa neighbourhood got off the ground early this month.
The entrance to the Guia Hill pedestrian tunnel on the Zape side will be located near the Caltex petrol station in Avenida do Dr. Rodrigo Rodrigues, while its entrance on the other side of the hill will be located in Flora Garden.
The government has said that after the pedestrian tunnel is completed, the walking distance between the two sides will be shortened to about 400 metres from the current 1,100 metres.
(The Macau Post Daily/Macao News)
Photo by Lands, Public Works and Transport Bureau (DSSOPT)