Electric car owners say fees at charging stations exceed expectations
Electric car owners say fees at charging stations exceed expectations

Link copied
Previously a free service, electric charging now costs up to MOP 4.4 per kWh; owners hoping for a better deal in future in line with government's eco plans.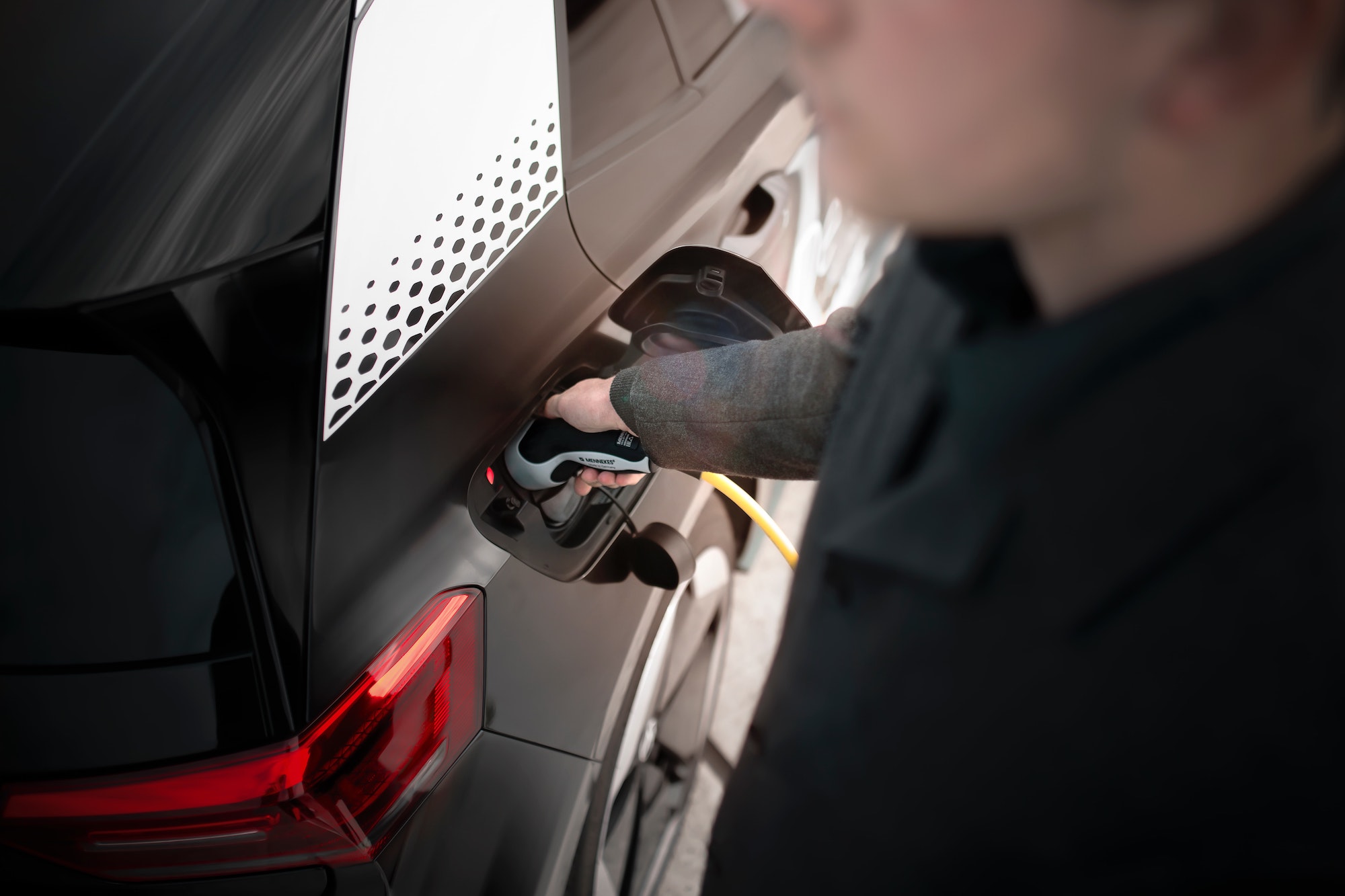 Macao's current 200 electric vehicles (EV) charging stations, located in 42 public car parks and seven streets, are now charging MOP 3.8-4.4 per kilowatt hour (kWh) for fast charging and MOP 1.4-2.1 per kWh for slow charging. 
1 kWh equals one hour of electricity usage at a rate of 1 kilowatt. Depending on how big the battery is or how fast the charging point is, fully charging an EV can be completed in just around 1.5 hours or as long as half a day, according to data from the Environmental Protection Bureau.
Before stations began charging yesterday, charging EVs was free in Macao.
In addition, most integrated hotels in Macao also provide EV charging spaces in their car parks but they are typically reserved for guests and staff, except for four Tesla Supercharger spaces at the Studio City, which are accessible to the general public.
Some EV owners have said that the charging fees exceeded the price they expected. They are also expecting the Macao government to introduce more preferential policies to increase the attraction of EVs and, hence, achieve the city's goal of increasing environmental protection and reducing greenhouse gas emissions.
In recent years, Macao has seen an increase in demand for EVs and the government is offering a subsidy that covers up to 50 per cent of the car's sales tax with the deduction capped at MOP 60,000 for those who purchase one of the 24 approved eco-vehicle models that meet the environmental standard for gas emissions. 
The Macao government also plans to power 90 per cent of the city's bus fleet with clean energy and increase the number of electric taxis by 2025. 
Compared to our neighbouring SAR, EV charging services in government car parks are free of charge in Hong Kong and Hong Kong Electric Company provides free EV charging service across Hong Kong Island, where users can locate a charging station within 15 minutes of driving distance. Other suppliers have different charging fees and schemes. 
As an example, based on the 60 kilowatts charging speed, Hong Kong's Shell charges HK$68, HK$102 and HK$170 for 30, 45 and 60-minute charging plans, respectively.