Addresses will be mandatory to generate Health Codes in Macao from January onwards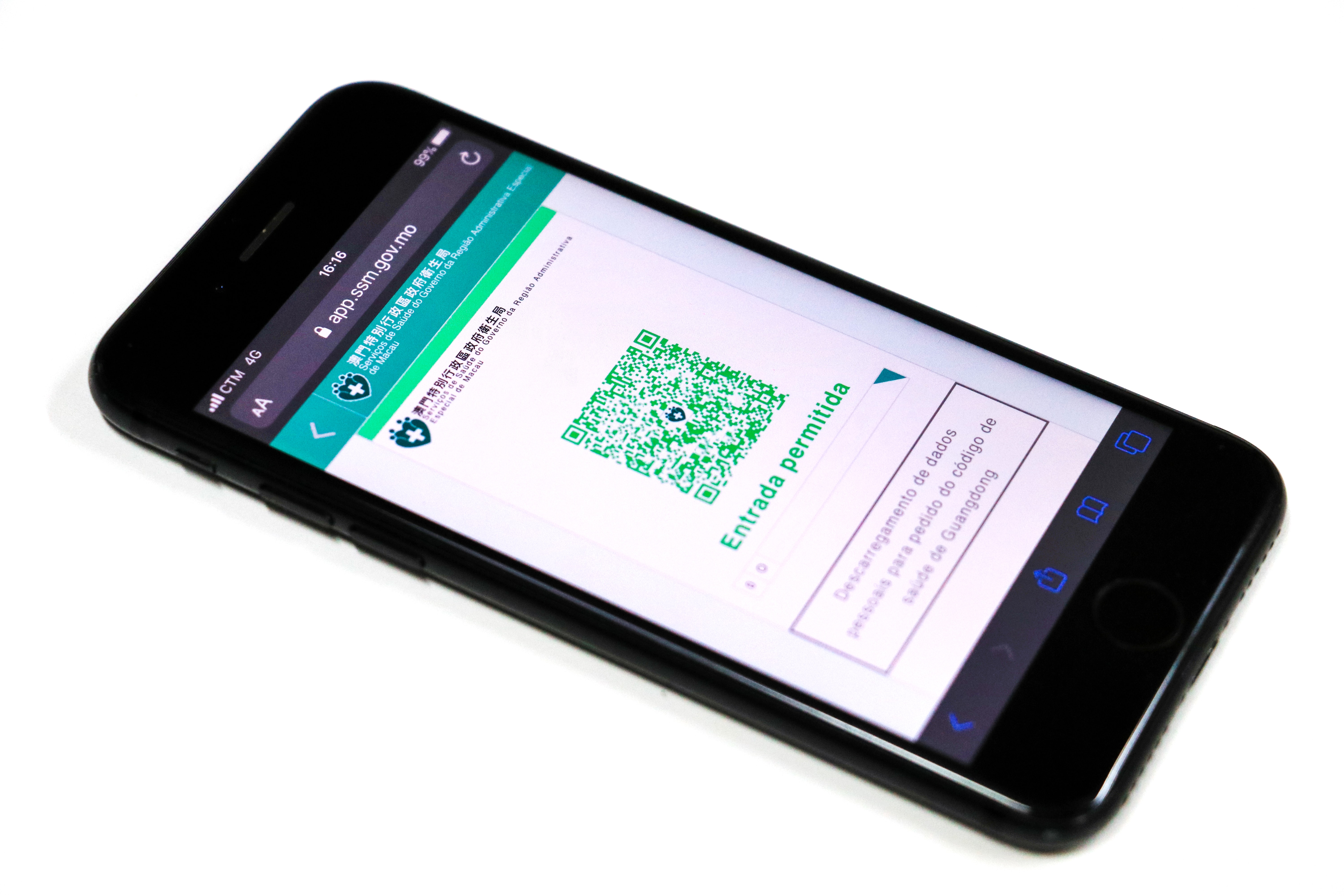 The government announced today that from 7 January, it will be mandatory to declare addresses or most frequented places in Macao to generate a Health Code.
The new system aims to provide a contingency plan against Covid-19 by zones and will begin to be tested on Thursday (24 December) on an optional basis for the next two weeks.
The announcement was made today by the coordinator of Macao's Coronavirus Response and Coordination Centre, Leong Iek Hou.
"To fill in the address, details such as the floor and the fraction are not needed – the name of the building is enough. The second option is a declaration of consent that allows the residence of the interested party to be obtained from the Identification Bureau," he said.
If the address field is not filled out, it is not possible to generate the Health Code, which is mandatory to access various public spaces.
For those who do not reside in Macao, they are asked to indicate the places where they spend the most time during their stay in the territory.
Lo Iek Long said that despite the situation in Macao being "well controlled", the authorities must be prepared for the worst.
"When a new case arises, we must have a control and prevention mechanism by categories and zones. To do this, we need to know where residents live and what are the most frequented places … only with this information can we act immediately. If we only ask for this information after a case arises, we are late in the race against time," he added.
The new measures are similar of those in force in Mainland China. If residents do not comply with the new rules in Macao, they can be penalised.
On Tuesday, the Macao's Coronavirus Response and Coordination Centre announced that the government has decided to extend the mandatory novel coronavirus quarantine period for arrivals from Hong Kong and the rest of the world except mainland China and Taiwan from 14 days to 21 days.
At the moment 1,559 people are in quarantine in Macao.
Photo by Macau Photo Agency