Union urges Macau government to have 'solid plan' for labour law changes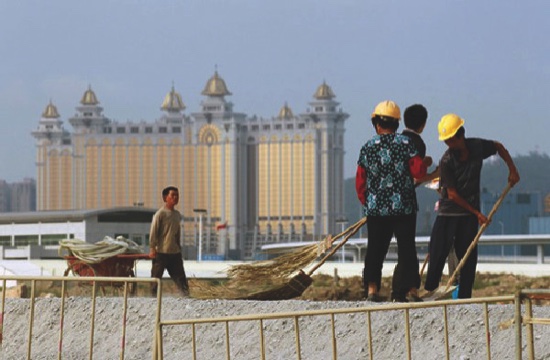 Macau Federation of Trade Unions Vice-President Lei Chan U said on Wednesday the government should come up with a solid plan before proposing amendments to the Labour Relations Law.
Lei made the appeal during a forum at the federation's branch in Toi San. The forum was held to provide a platform for gaming industry employees to voice their opinions regarding the possible amendments to the Labour Relations Law.
Chief Executive Fernando Chui Sai On said during a Q&A plenary session in the Legislative Assembly (AL) last month there was a need for a thorough revision of the Labour Relations Law in order to bring it in line with current socio-economic conditions.
Speaking to reporters on the sidelines of the forum, Lei said since the law came into effect in 2009 "it has, to a certain extent, served its purpose to protect the rights of employers and employees, but in order for it not to become an obstacle to society's growth, it needs to be updated to better reflect the current workplace situation."
Lei pointed out that there have been numerous complaints by employees about their work conditions, ranging from wages to unjustified termination of employment and uncompensated overtime work. He urged the government to come up with a solid plan before proposing amendments to the law, and not just to act "according to the situation".
A gaming industry employee surnamed Lau told reporters on the margins of the forum the government should make it compulsory for employers to compensate employees with an extra day off if their scheduled days off coincide with a public holiday.
Other casino workers at the forum suggested that the law should be amended to better protect employees who wish to take unpaid leave to "recharge their batteries", and to move the retirement age up, allowing casino workers over the age of 60 to continue working if they wished.
Any changes to the law drafted by the government will have to be submitted to the legislature for debate and vote. The government has still to announce a timetable for the law's amendment process.
(macaunews/ macaupost)