Revision of electoral law to ban Macau casinos from campaign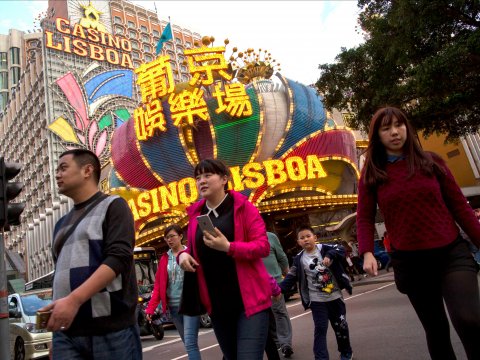 The revision of the Legislative Assembly's electoral law would ban casino operators from playing any role in the campaign.
According to the proposal made public yesterday, gambling concessionaires "must not directly or indirectly intervene in the electoral campaign, nor take actions that somehow benefit or harm one candidacy over others".
Casino operators have long been accused of using their manpower for electoral purposes.
In the 2009 elections, the Gaming Inspection and Coordination Bureau issued a warning to SJM, after several of its dealers were seen wearing shirts supporting Angela Leong's bid while working.
That same year, Melco Crown workers received emails from the company soliciting support for Wong Seng Hong, a Melco consultant that was Leong's number two.
In the 2013 elections there was also criticism over casino operators using their shuttle buses to carry their staff to the voting polls.(TDM / Macauhub)