National People's Congress rules on Macau poll reform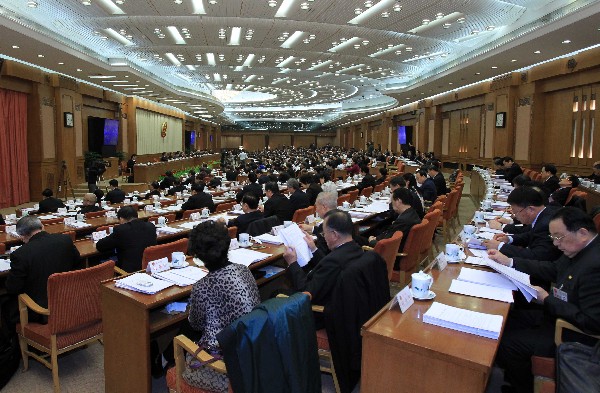 Macau, China, 3 Dec – Beijing will retain the final say on Macau's electoral reform, the National People's Congress (NPC) ruled Saturday, after the Macau government  made its first request for an interpretation of its Basic Law.
Any changes to electoral rules will first need to be cleared by a two-thirds majority of the Macau's legislature, then by the chief executive, before being brought to the NPC Standing Committee for final approval.
The committee unanimously approved the interpretation.
Fernando Chui Sai-on, chief executive of Macau, asked for the interpretation after pledging electoral reform as a key part of his policy address in November.
The city's Legislative Assembly is up for re-election next year and Chui will be eligible to seek a second term as chief executive in 2014.
Following the NPC decision, Chui said his administration would hold eight consultations – one of them open to the public – on amending electoral methods, before submitting a report to the Standing Committee.
Speaking at the bi-monthly session of the Standing Committee, Li Fei , deputy director of the NPC's Legislative Affairs Commission, said the interpretations were made based on local conditions.
"The Basic Laws of Hong Kong and Macau are two different pieces of legislation which set details for the two constitutional systems, according to the actual situations of the two places," Li said after the vote.
Qiao Xiaoyang , the committee's deputy secretary general, earlier said the interpretation would set a precedent for the smooth implementation of Macau's Basic Law.(MacauNews/Politics)