Macau Health Bureau pledges to support cancer-stricken girl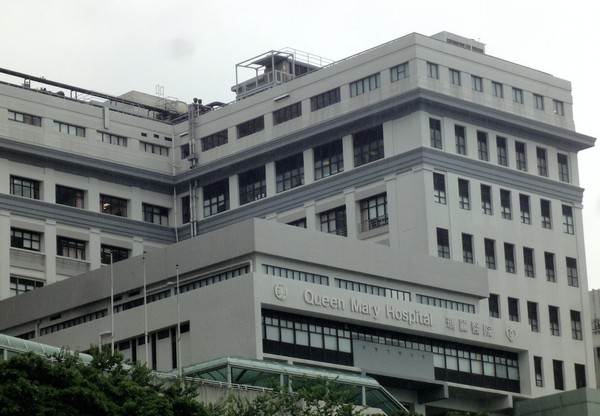 The Health Service Bureau (SSM) said in a statement last night that it would provide the appropriate medical treatment to a female primary school pupil struck with cancer.
The bureau received a new treatment plan on Christmas Day from Hong Kong's Queen Mary Hospital, where the girl, surnamed Chao, has been receiving treatment for several years, the SSM statement says.
The Health Bureau in 2012 transferred the girl to Hong Kong for specialist treatment. Local residents' cancer treatment is free of charge also in Hong Kong if they have been transferred by the Macau authorities.
Chao is a pupil of the Roman-Catholic diocese's Colégio Diocesano de Sao José 5 (CDSJ5), a news report by government broadcaster TDM said last night.
According to the report, CDSJ5 Principal Kuok Wa Pong quoted the parents as saying that they had decided not to take Chao to the United States as originally planned, adding that the prescription for the first phase of the new treatment plan would cost about 4 million patacas.
Contacted by The Macau Post Daily last night, the Health Bureau decided to stick to its statement, declining to release any further information on the case.
The SSM statement did not reveal the girl's type of cancer, nor her age and surname. However, a letter by her school identified her as surnamed Chao.
On Tuesday, the school sent the letter to parents of CDSJ5 pupils, launching a campus-wide donation drive for Chao. "Her [Chao's] parents are spending all of their savings on her cancer treatment. Their fears and helplessness are beyond description. Chao has been receiving treatment in Hong Kong since 2012 but there still is no sign of a major improvement," the CDSJ5 statement says, adding that Chao's parents have sold their flat to pay for her originally planned treatment in the United States.
However, according to a news report by the Chinese-language newspaper Macao Daily News last night, Chao's parents have decided to stop the donation drive. No reason was given for the change of heart.
(macaunews/macaupost)