Macau Chief Executive pledges to improve governance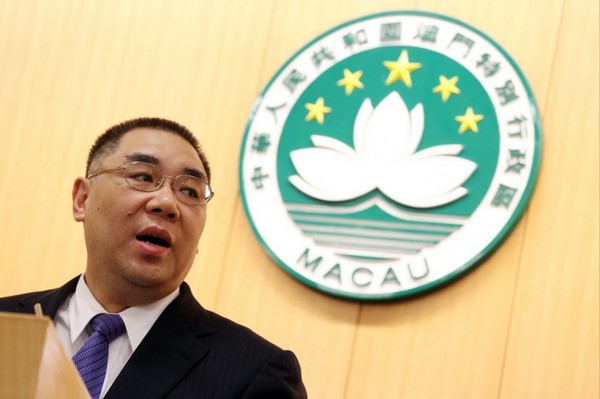 Chief Executive Fernando Chui Sai On pledged in his New Year address to raise the level of his government's capacity, acknowledging that he was aware of "existing inefficiencies" in governance.
Chui also said that Macau's economy was currently in a "profound adjustment phase". He promised to promote the local economy's "adequate diversification" and sustainable development with the aim of improving citizens' quality of life and turning the city into a world tourism and leisure centre "with ideal conditions to live, visit and work."
Chui also pointed out that his government would work hard to make this year's 5th Ministerial Conference of the Forum for Economic and Trade Cooperation between China and Portuguese-speaking Countries a success.
Chui also promised to promote the "traditional values of patriotism".
The 58-year-old head of government also said that the central government's decision last month to grant Macau jurisdiction over 85 square kilometres of its coastal waters "will have a positive impact on the socio-economic development of Macau".
(macaunews/macaupost)