The Chief Executive delivers his 2024 Policy Address
The Chief Executive delivers his 2024 Policy Address

Link copied
Macao's top official lays out his vision for the coming year and highlights his administration's work in national security and economic diversification.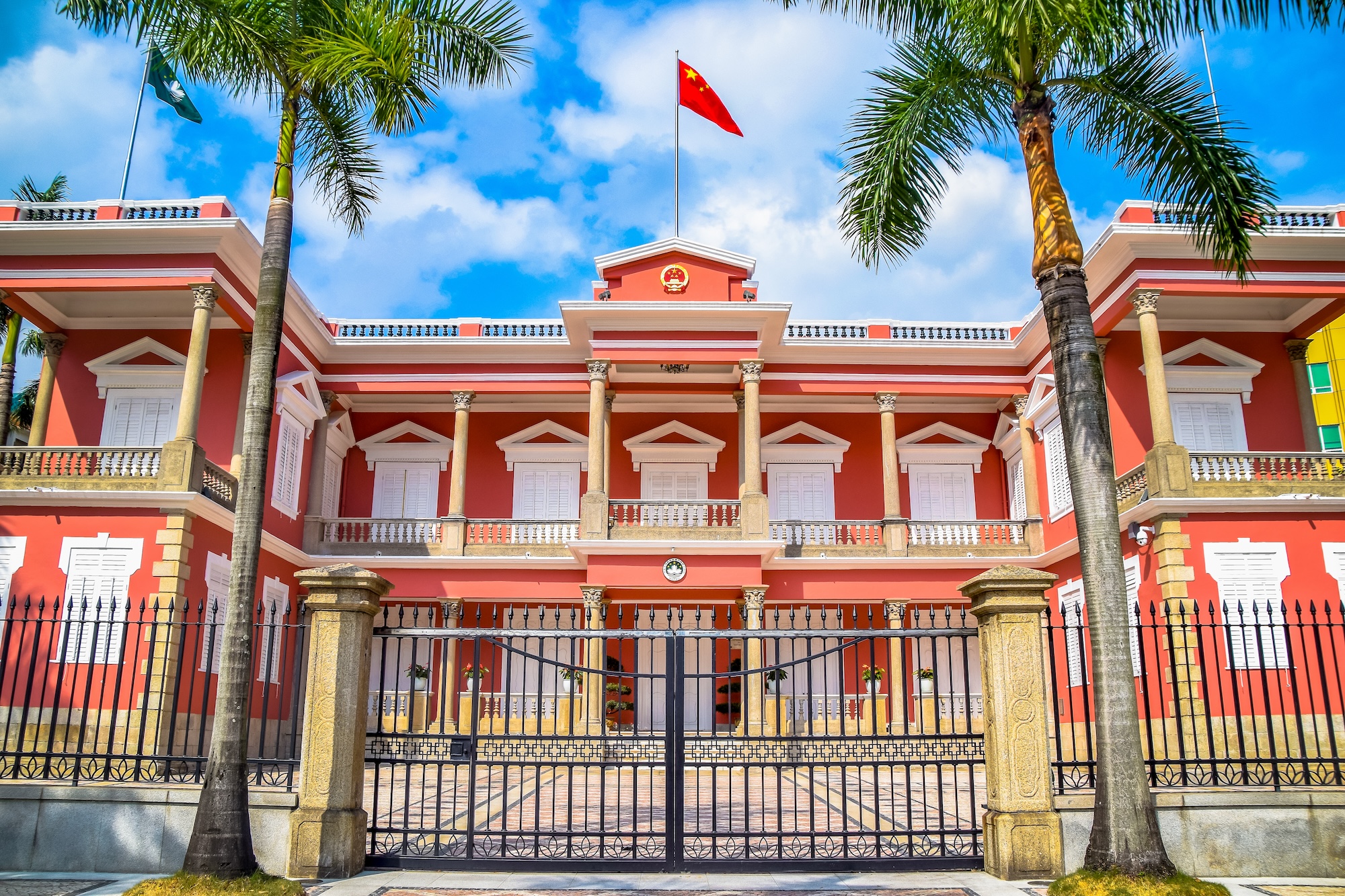 Macao's Chief Executive (CE), Ho Iat Seng, has delivered his policy address for 2024 to the Legislative Assembly. 
He began his speech by highlighting his administration's main preoccupations, including national security, the continued recovery of the economy from the Covid-19 pandemic and the push for economic diversification.
Ho said that his administration was working to protect national security through legislation, education and the support of the Judiciary Police. He drew attention to a law concerning the protection of state secrets, and a legislative election amendment bill, which are both currently under deliberation in the legislature. 
Macao's economy in review
The CE also discussed the revitalisation of the economy, stating that there were 51 public projects undertaken so far this year, with a total budget of 100 million patacas.
[See more: Chief Executive Ho Iat Seng canvases views for his 2024 Policy Address]
Ho said that the outlook for recovery continues to be positive. In the first half of this year, GDP increased by 71.5 percent year-on-year and reached 71 percent of the figure during the same period in 2019. During the first eight months of this year, the number of visitors to Macao also increased 3.6 times compared to the same period last year in 2022. 
Economic diversification was one of the main themes of Ho's speech. He mentioned the government's efforts to strengthen the local bond market, and stressed Macao's development as a city for exhibitions and conventions, pointing out that it was selected as the Best Convention City in Asia in August. 
Macao's development in 2023
Improvements in the standard of living have also been made, Ho said, citing the government's introduction of new training programmes and youth internships, and the imminent opening of the Islands District Medical Complex. 
The government has also been working to expand its electronic services, Ho said, pointing out plans for the SAR's very first digital ID card. The CE added that Macao One app had also been well-received, with a total registration of 541,000 people so far.
Ho said that 2023 witnessed the development of considerable local infrastructure, as exemplified by projects such as the LRT extension to Barra, which is set to open at the end of this year, and the fourth Macao-Taipa cross-harbour bridge. 
The CE also spoked about the Guangdong-Macao Intensive Cooperation Zone in Hengqin and the need to simplify cross-border procedures for traffic. 
[See more: A new bill aims to amend Macao's chief executive election law]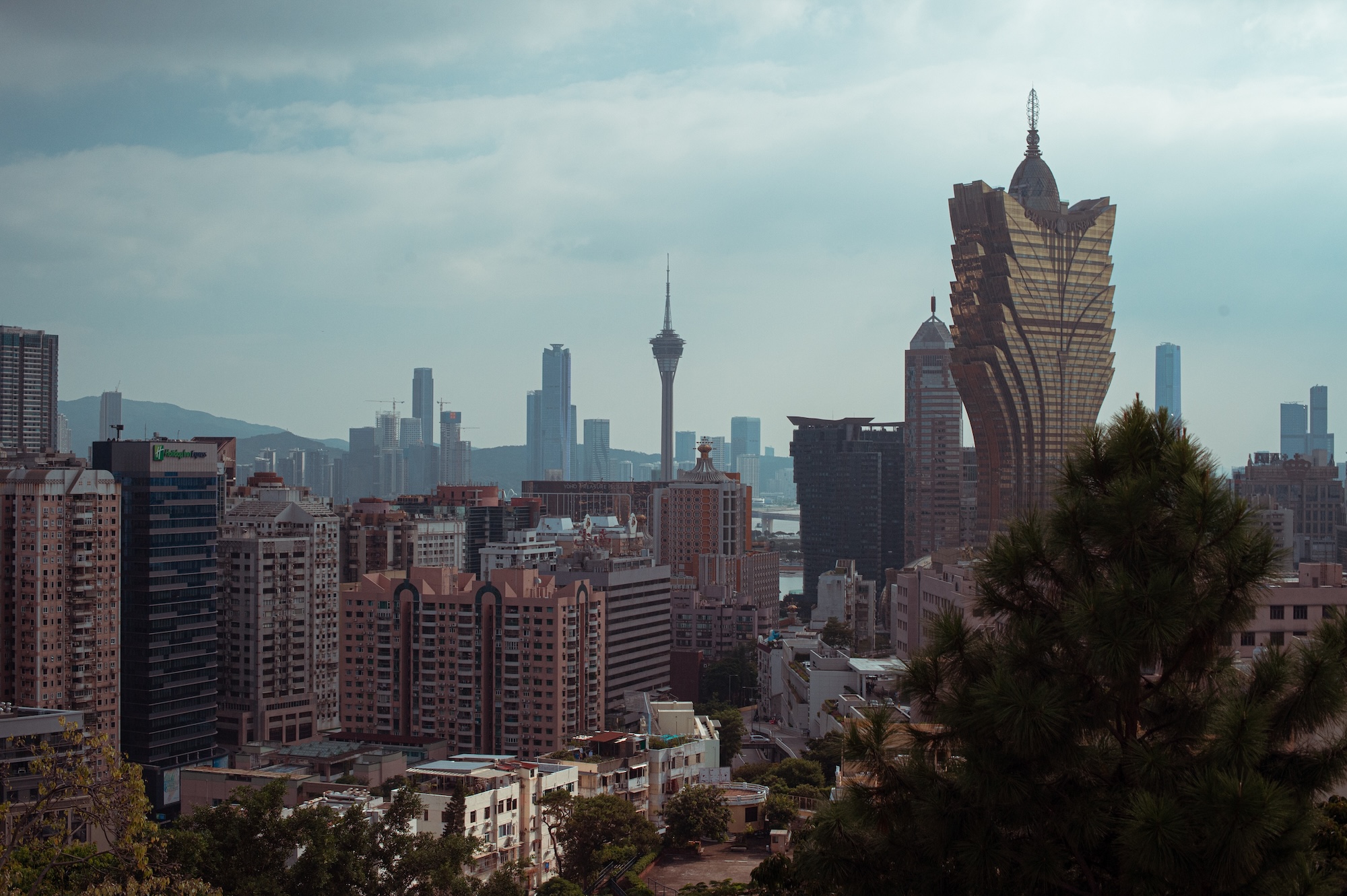 Macao looks ahead to 2024
Ho said that his priorities for the coming year were to strengthen national security and continue to diversify the economy. Although the global economy is improving, the geopolitical situation remains unstable and his administration will continue to work to cushion the impact on the SAR.
He stressed the need to expand Macao's visitor offering by developing other types of tourism such as medical and sports tourism. Parts of the old city are being revitalised in order to lure different types of visitors. Expanding Air Macau's network will also help lure more long-haul travellers, Ho says, along with greater utilisation of the Hong Kong-Zhuhai-Macao Bridge. The 25th anniversary of Macao's handover, which takes place next year, will see special efforts to boost tourism.
The CE said attracting investment in the tech sector, especially in Hengqin, will be a priority in 2024, along with the need to recruit top talent in different sectors.
With respect to social welfare, Ho confirmed that cash handouts to eligible residents under the so-called "wealth partaking scheme" would continue. 
[See more: Macao's tourism industry is on track for a busy November]
Among other pledges being made for the coming year:
– Land reclamation work for the airport's expansion will begin in the latter half of 2024
– The government will continue to work to phase out motorcycles and buses powered by traditional fossil fuels, and step up efforts to enforce its ban on the importation of plastic cutlery 
– More work will be done to refurbish historic buildings and protect intangible heritage in order to promote cultural tourism
– Topflight mainland Chinese educators will be invited to improve local education standards
– The government will work to introduce seamless air transfers to Hengqin and streamline the movement of goods between Macao and Hengqin
– Macao will facilitate cooperation between China and Portuguese-speaking countries via Forum Macao's 6th ministerial conference and related events 
– Real-time traffic management in the city will be improved
– More than 4,600 public housing flats should be completed before the end of 2024
At a press conference following the policy address, Ho was asked whether he had any intentions to run for reelection as he had only one year left in his term. He said he had not made his decision yet. 
The CE was also asked whether Macao's economic problems could be fully addressed by the so-called 1+4 policy – a reference to the one central pillar of tourism being buttressed by the four supporting sectors of health, technology, finance and event production. He responded by saying that 1+4 was not an antidote to all economic woes, and that the government would use GDP as an indicator of the success of the strategy. 
When asked about the incentives that Macao would adopt to attract visitors, the CE said that tourism officials and travel agencies were working out the details, adding that there would be an increase in conferences and exhibitions. 
[See more: Macao responds angrily to US human trafficking sanctions]
On the topic of national security and its inclusion in the education curriculum, Ho said that other jurisdictions had adopted similar policies. In response to a question about the payrise that public servants will be receiving and whether there was any concern about a public backlash, Ho pointed out that the bump represented only a  3.3 percent rise over the past four years. He conceded, however, that there had been cyberattacks on Macao government websites.
Ho sidestepped a question on whether LGBT applicants would be welcomed under the government's various talent recruitments schemes, and if greater recognition would be given to LGBT residents locally. He said any such moves would require the consensus of the wider community.
How to get a copy of the policy address
Hard copies of the policy address can be obtained from the Government Headquarters Affairs Bureau, the Macao Central Library and other government-affiliated institutions. Soft copies can also be downloaded via the government's online portal and a dedicated policy address website. 
In addition to today's CE Policy Address and press conference, Ho is holding a question and answer session with legislators tomorrow. 
— With reporting by Kenny Fong