Ho undertakes to safeguard national security
Ho undertakes to safeguard national security
As the National Security Education Exhibition opens, CE speaks of the need to improve legal system and oppose interference by external forces.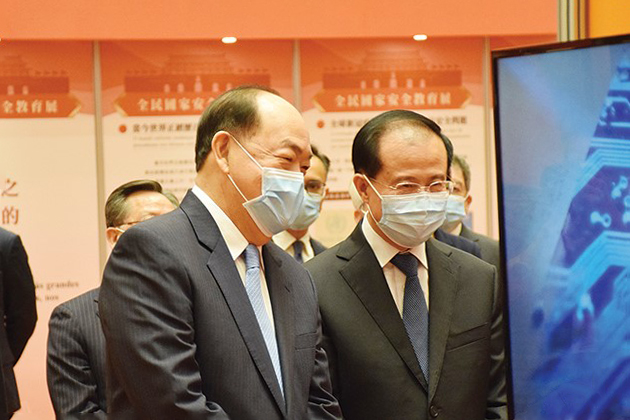 Chief Executive Ho Iat Seng has said that Macao must improve its legal system and implementation mechanism for safeguarding national security.
Speaking at the opening of the National Security Education Exhibition, Ho pledged that Macao would also implement the principle of "patriots governing Macao", apart from safeguarding the nation's sovereignty, security and development interests, and opposing any interference by external forces in Macao's affairs.
Ho said that the government's efforts to optimise Macao's legal system and safeguard national security would ensure that the country and Macao could pursue a sound national security environment in a sustainable development pattern, The Macau Post Daily reported.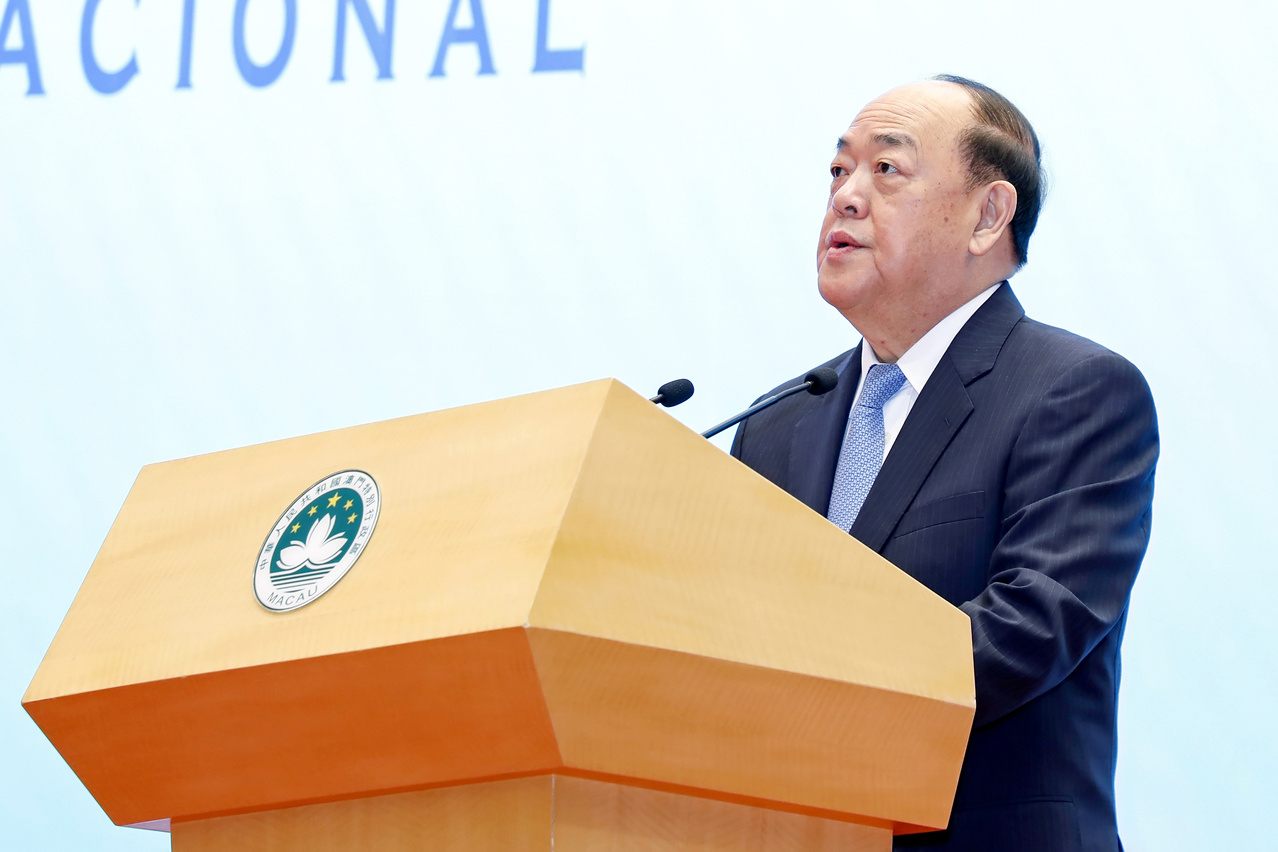 The National Security Education Exhibition is jointly hosted by the local government and the Liaison Office of the Central People's Government in the Macao Special Administrative Region (MSAR). The exhibition is taking place at the Services Platform Complex for Commercial and Trade Cooperation between China and Portuguese-speaking Countries in Nam Van.
Ho underlined Macao's patriotic tradition, pointing out that a strong sense of national identity, belonging and national pride is the way forward for Macao's future generations. Since its return to the motherland in 1999, Macao has enjoyed a sound environment for implementing the fundamental principle of "patriots governing Macao", he noted.
This exhibition, which runs until 16 May, features four sections: national security at a time of major changes; adherence to a holistic view of national security; the safeguarding of national security to ensure the steady implementation of the "One Country, Two Systems" principle; and national security as a responsibility for all.