Ex-trade promotion chief gets 2 years in jail (Update)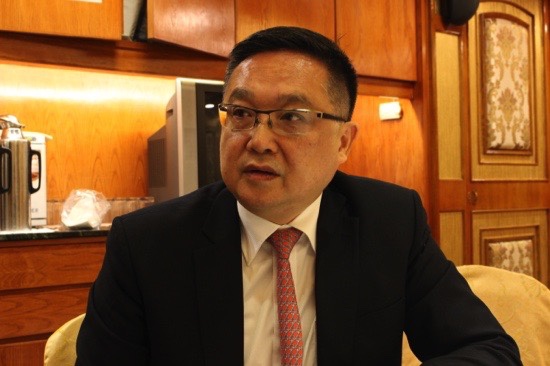 The former president of the government-run Trade and Investment Promotion Institute (IPIM), Cheong Chou Weng, also known as Jackson Chang, was sentenced to two years behind bars today for breach of confidentiality and irregularities in his income declaration.
The sentence was announced by the Court of First Instance (TJB) this afternoon.
Cheong was not found guilty of the crimes of criminal association, corruption and money laundering, the court ruled, citing lack of evidence.
According to the court, Cheong was found guilty of releasing confidential information to a criminal organisation which was behind the illegal granting of residency permits to purported investors and professionals by the institute.
Gloria Batalha Ung, a former executive board member of the institute, was sentenced to one year and nine months behind bars for breach of confidentiality and abuse of power.
Cheong's wife and daughter were not found guilty of money laundering because of lack of evidence, the court said.
Miguel Ian Iat Chun, the former chief of the institute's residency application and legal affairs division, was sentenced to four years' imprisonment.
Businessman Ng Kuok Sao was sentenced to 18 years in prison for his leadership of the criminal organisation behind the illegal granting of residency permits by the institute then headed by Cheong. Several other defendants were also sentenced to prison terms of up to eight years and six months.
Cheong, who was remanded in custody last year, was set free after the judgement until his sentence takes legal effect. He and the other defendants have 20 days to appeal. If his sentence becomes legally binding, he would only have to serve seven months behind bars as his custody in remand would be taken into account.
Cheong's lawyer Alvaro Rodrigues told reporters after the sentencing that "in principle" an appeal was possible.
Batalha Ung's lawyer Pedro Leal said his client's sentence was a "big surprise". He said that a suspended jail sentence would have been appropriate in his client's case. He described the sentence as excessive when compared with Cheong's sentence.
(The Macau Post Daily/Macau News)
PHOTO © Macau Daily Times